Today's wedding inspiration in Provence makes you want to take a big deep breath in, breathe out and relax.  It is full of fine art magical and dreamy details that we know you are going to want to PIN and keep for inspiration.
The photographer for today's inspiration Jeremie Hkb is going to take us through the shoot:
"It was thought of as an elopement. I chose for this one of the most beautiful villages in France, Gordes. A listed village, it has been a source of inspiration for many artists such as Chagall and Vasarely. It is a place that fully represents Provence and its art. For my part, I fell completely in love with it a few years ago and it is always a pleasure to organize weddings, elopements or photoshoots there.
Through this elopement, I offered the couple an elegant and Provencal atmosphere in the image of the village. Beautiful Letters created for the occasion magnificent hand-made calligraphy in gilding which represents the place well.
The bridal bouquet made by Emily Alarcon, is in the colors of Provence and plants with the emblematic olive tree, locally grown peonies, and the clematis vine. Gisèle and Simone offered us an elegant, fluid dress with a very slight train. I really like this kind of dress which offers the possibility of moving easily while being chic. Laoo Bijoux has prepared a beautiful set of gold and white pearl jewelry, delicate and elegant. Manon Lagadic had the pleasure of styling and making up Madame at sunrise in front of a superb view.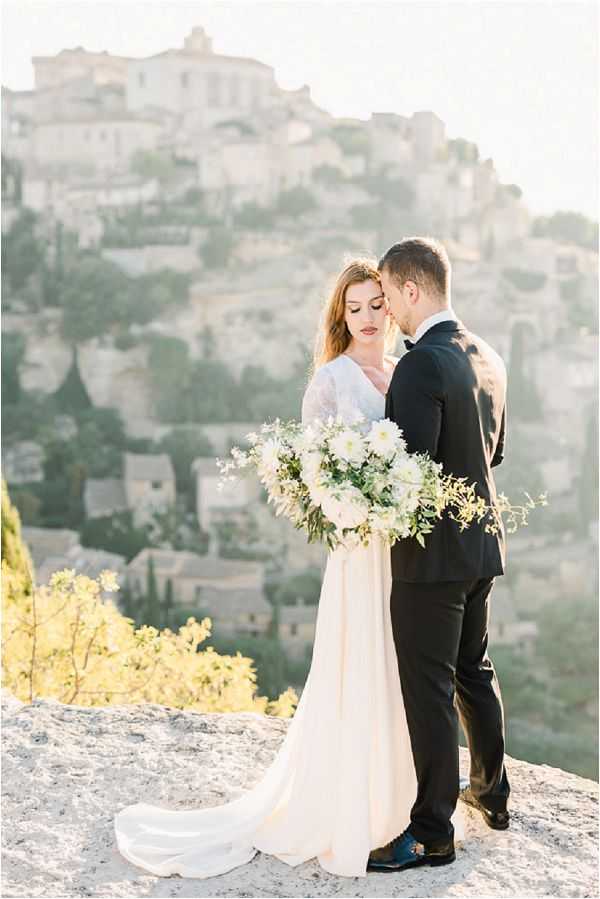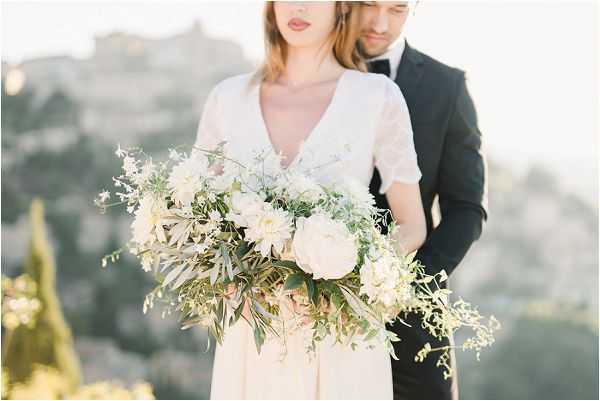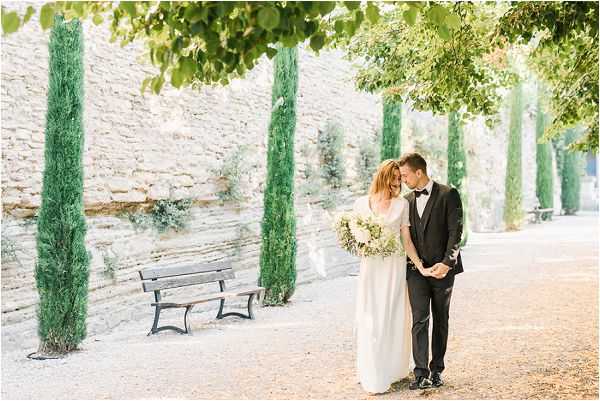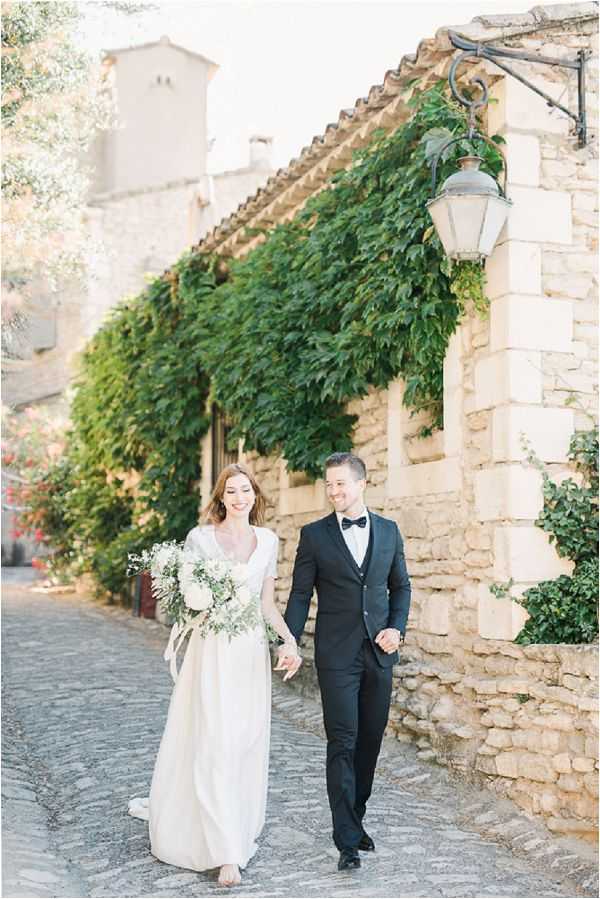 Finally, Nathalène from L'Agence Mondane, helped us to set up the whole team to be on top for this lovely couple.
We have organized the whole day according to the sun, it rises just behind Gordes and offers a magnificent atmosphere. The viewpoint before arriving in the village offers a truly exceptional view of the village as well as the Luberon. This is where we started the shoot. Beautiful images that really motivated us for the future!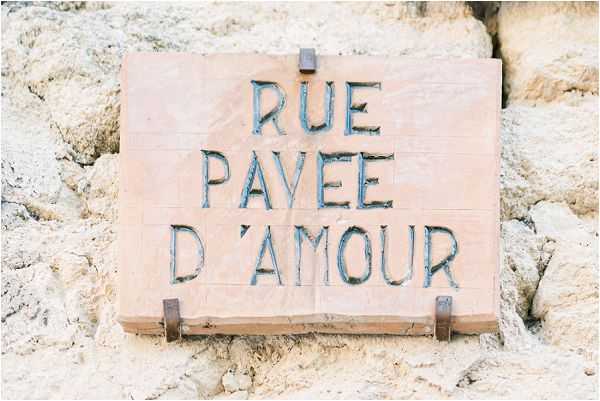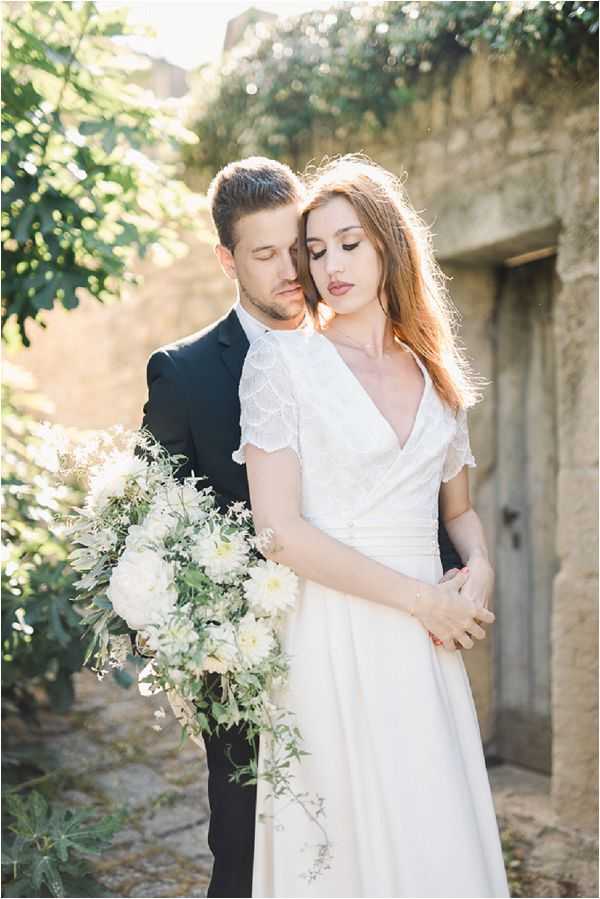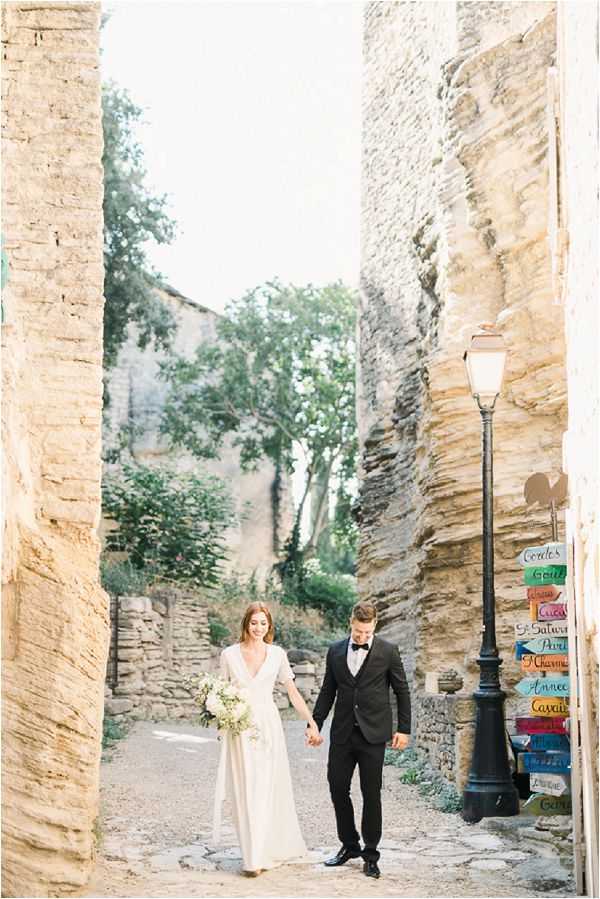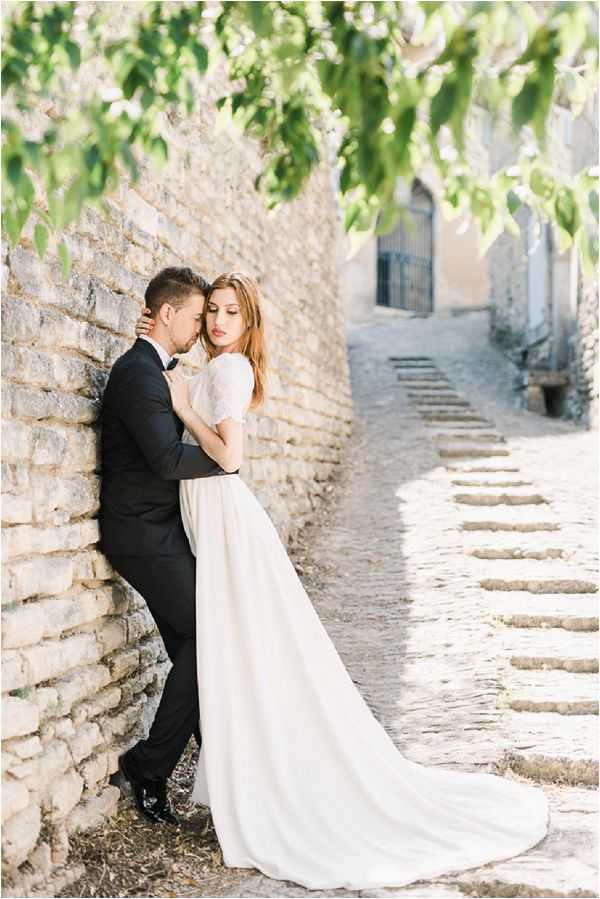 We then walked the streets of the village and I let myself be inspired by what emerges from these places, stones, olive trees, cypresses and a chic and elegant atmosphere which is blown as much by the history of the village as by the Bastide de Gordes, 5-star palace which occupies a large place."
Dreamy Wedding Inspiration in Provence Snapshot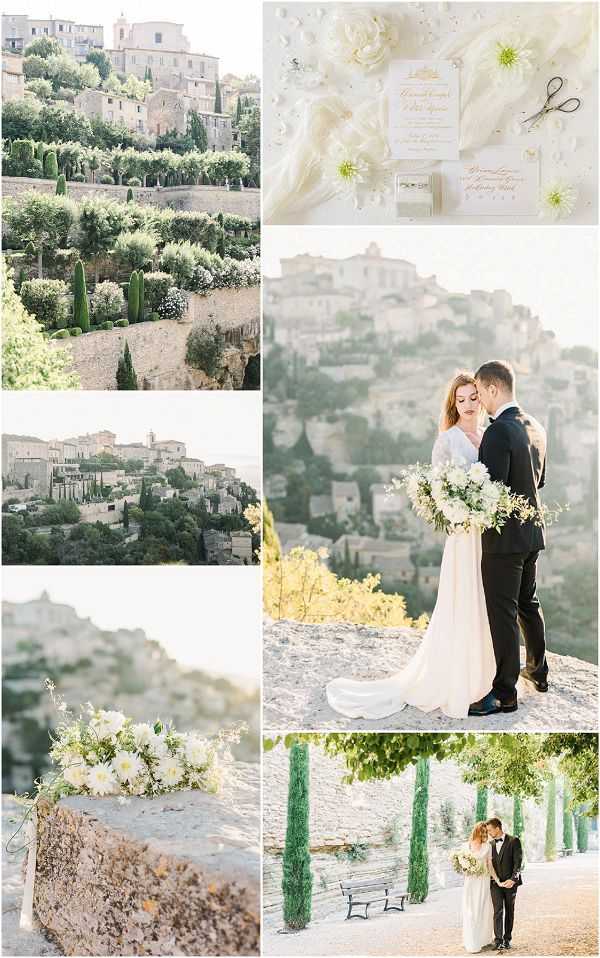 Dreamy Wedding Inspiration in Provence Vendors
Photographer Jeremie Hkb | Brides Dress Gisele & Simone | Hair and Make Up Manon Lagadic | Florist Emily Alarcon | Planner Nathalène Ducourtieux  | Stationery Beautiful Letters | Stationery Beautiful Letters | Accessories Laoo Bijoux