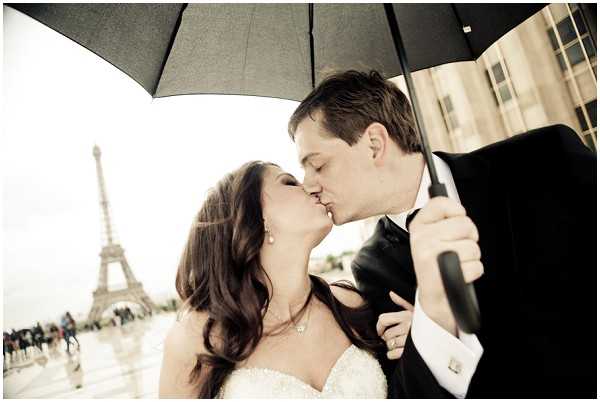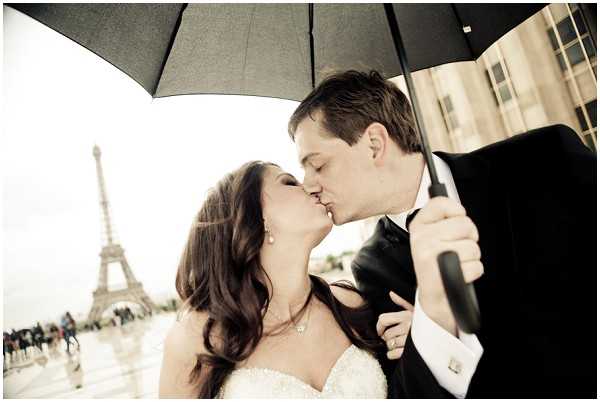 Hi-de-Hi Campers!  How are we all this lovely Monday morning?  I hope you are fabulous, but if you are a little under par this morning, fear not as I have a wonderful real wedding in Paris countryside to start the week.
Terra a marketing exec from New York and her partner Marc have a true love story, that spans continents, includes a leap of faith and such a beautiful wedding.
The couple met in Florida, whilst Marc was covering a management position at a restaurant before he moved to Paris. Terra says: "We became friends and got to know each other, but knew he was moving to another country in just a few weeks. After he moved, we continued to get to know each other over emails and phone calls. After a couple months, he was calling me every day with expensive phone cards from different phone booths all over Paris- always starting the conversation with his new view from the phone booth: "Today, I'm staring at the Paris opera house," so I got to know Paris through his descriptions well before I ever went.
After 3-4 months of really getting to know each other through long emails and phone calls, he asked me to come over to go to go on a formal date with him, and be his date at wedding in Sardinia, Italy. At first I told him he was crazy! However, he convinced me- we spent an amazing 8 days in Paris & Sardinia, fell in love… and he moved back to Tampa a week after I got back home."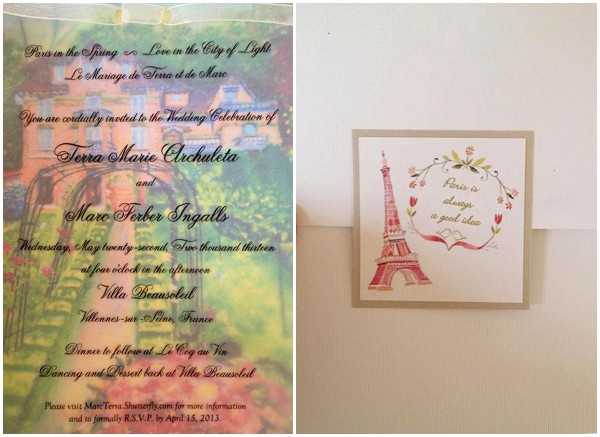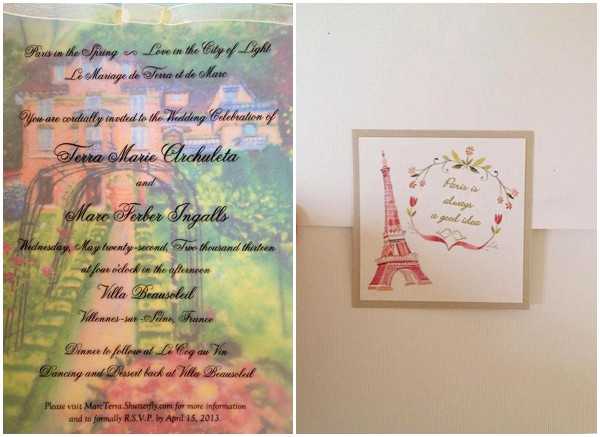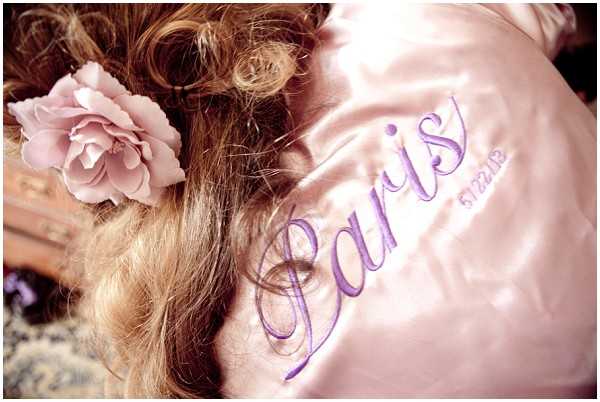 Marc and Terra knew they didn't want to have a large traditional wedding, they didn't want the standard FL hotel or beach wedding, they wanted something really special and significant to us a couple. Terra: "Being that we love to travel, and had our first real date in Paris, it become obvious that Paris would be perfect for us- and we loved the idea of having all of our closest friends in family together there. Once we decided that, we sent an email just getting a sense of who would be able to make it, and everyone was in."
Planning a wedding over there, I think, was much less stressful than a normal wedding. First of all, we chose all the local village vendors, so making all kinds of those decisions and worrying about small details wasn't even possible- and I loved that! It helped us keep things simple, and everything came out amazingly- better than my wildest dreams! We did take a trip the year before to meet all of the vendors and share our ideas, which gave us a lovely vacation and extremely romantic wedding planning memories.
We got married at a family estate in Villennes-sur-Seine, about a 20 minute train ride from Paris. We had the ceremony in the garden, followed by a long cocktail hour. We then took our guests to a restaurant right on the Seine called "Le Coq au Vin" where we wandered along the river, took family pictures, and then had a very traditional French dinner. After dinner we went back to the estate for dancing, and served croquembouche in tradition.
It was very different than most US weddings in many ways. First of all, it was a vacation for everyone, so we loved getting dinners together in Paris, taking a trip to Champagne before the wedding, spending quality time with all of the family together over home cooked meals.
By the time the wedding came, everyone was so relaxed and we'd spent such great quality time with everyone. The actual wedding was much slower and broken out into sections than a US wedding, it wasn't rushed at all, and nothing blurred together. There was also a magic of the beautiful scenery that made everything feel just surreal; the magic of France and a foreign place gave everyone this giddy excitement that was palpable.
For me, it was the perfect mix of American & French traditions, which was important to us. We had amazing food and quality champagne, which was also very important to us. The entire experience felt like a fairy tale, when I think back on it, I can't believe that it was real.
To us, Paris is the most romantic place in the world. The old world that remains unchanged there takes you to a simpler, and truly magical place. Life in Parisian cafe's, and strolling along the Seine, slow time down in a way that's perfect for breeding the most unforgettable memories.
We've spent a lot of time in Paris, and still haven't seen everything. I think it's by far the most beautiful city in the world, and one you could spend your life exploring and continuing to fall in love with. We love art, architecture, the language, a slower pace, and perhaps most importantly, food– so it's the perfect place in the world for us. I love Paris in such a unique way, almost like an old friend.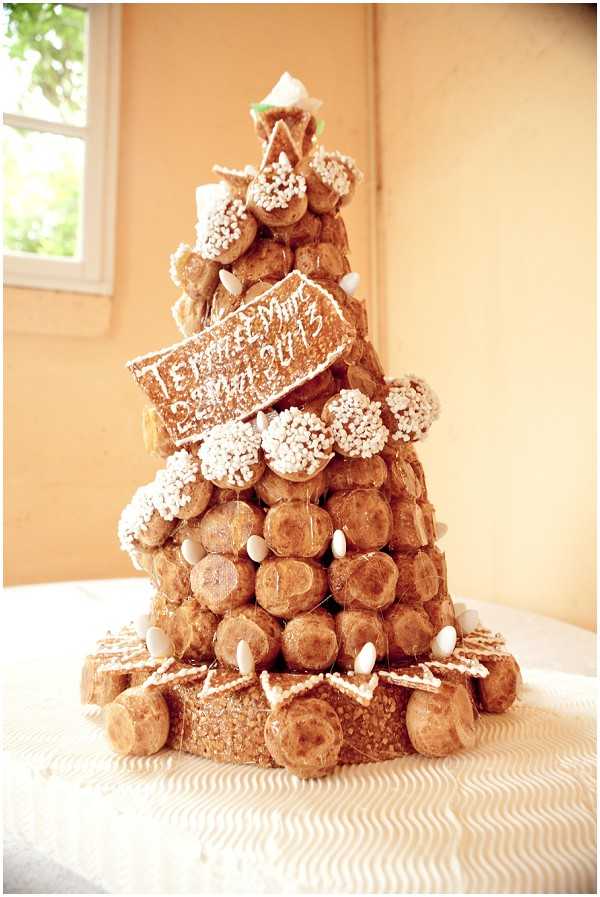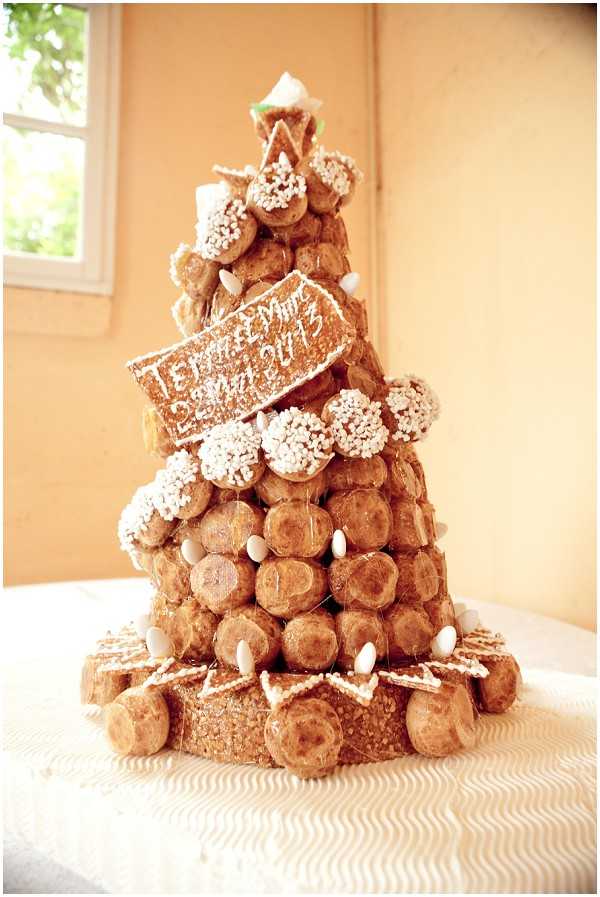 We stayed several places since we were there so long and seeing different groups of friends and family. We stayed at the Renaissance Vendome which sent us a wonderful bottle of campaign and made a great romantic location, we stayed at a grouping of Paris apartments with the bridal party and photographers, and we stayed at the Saint James for our wedding night at the night after before leaving for our honeymoon in Italy. The Saint James decorated our room everywhere with flower petals and sent champagne- it was so sweet. The hotel itself is definitely a must see, and converted Chateau with traditional features but hints of wonderful fantasy/whimsy. The staff and food were fantastic.
If I had to give one piece of advice for brides getting married in Paris I would say, you only have one wedding (hopefully!), so make your dreams come true. A wedding in Paris guarantees a longer experience- much more powerful than a couple of hours, and entire wedding trip. The sights, sounds, and tastes of France are magical and genuine, not thematic- and sure to create an unforgettable experience.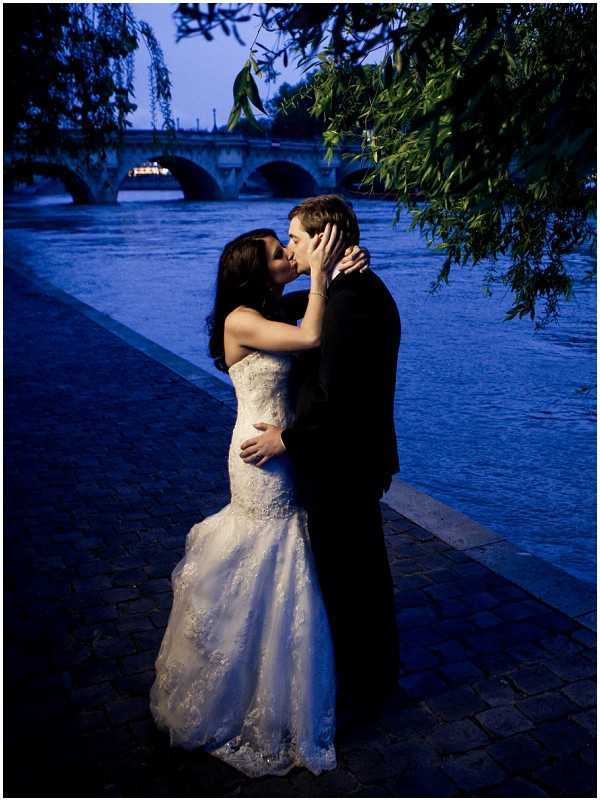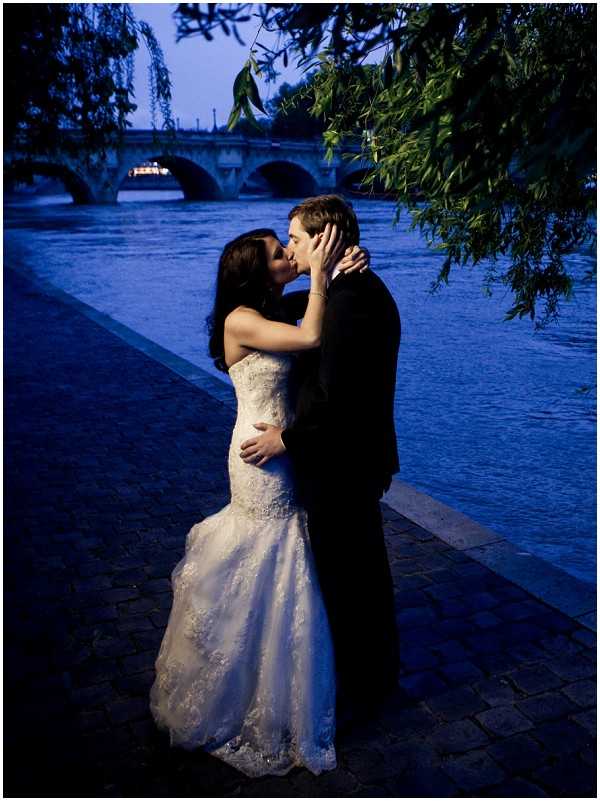 Do be mindful of her fickle weather, as it rained almost every day but our wedding day. We were there the year before the same week with much different weather, so you never know…"
So many beautiful elements, just sublime!


 Wedding Suppliers:
Rentals: Location TVM  (chairs, tables, glasses, etc)
Reception Venue : Restaurant 'Le Coq au Vin' in Villennes-sur-Seine for dinner
Florist: Jean-Pierre Fleuriste in Villennes-sur-Seine
Photography & Videography :Benjamin DiCaprio Photography & Videography
Croquembouche & Canapes: Boccador Patisserie in Villennes