Hello lovely French Wedding Style readers, we hope your September is going great so far! We are heading to Domaine du Beyssac near Toulouse today to share with you a wonderful pre-wedding shoot.
Laura and James, an Irish couple based in Melbourne, chose to get married in south-west France, in a small village south of Toulouse called Cintegabelle. Last November we featured their gorgeous wedding and today we have the pleasure of sharing their engagement shoot with you too! Captured by their photographer Mark of Awardweddings.
We are always pleased to show the wonderful work of FWS vendor Awardweddings which offers a complete package of photography, film and coordination from bespoke projects to comprehensive campaigns. Its website is divided into three areas that are designed to cater to your needs. It's a partnership that offers a variety of services. Mark, is the photographer, videographer and designer whilst Clémentine is the communications and events consultant/planner.
Today's golden hour shoot in the countryside of the Haute-Garonne department in south-west France allowed bride-to-be Laura test out her wedding hair and make-up vendors. As you can see they both had a fabulous time exploring their wedding destination!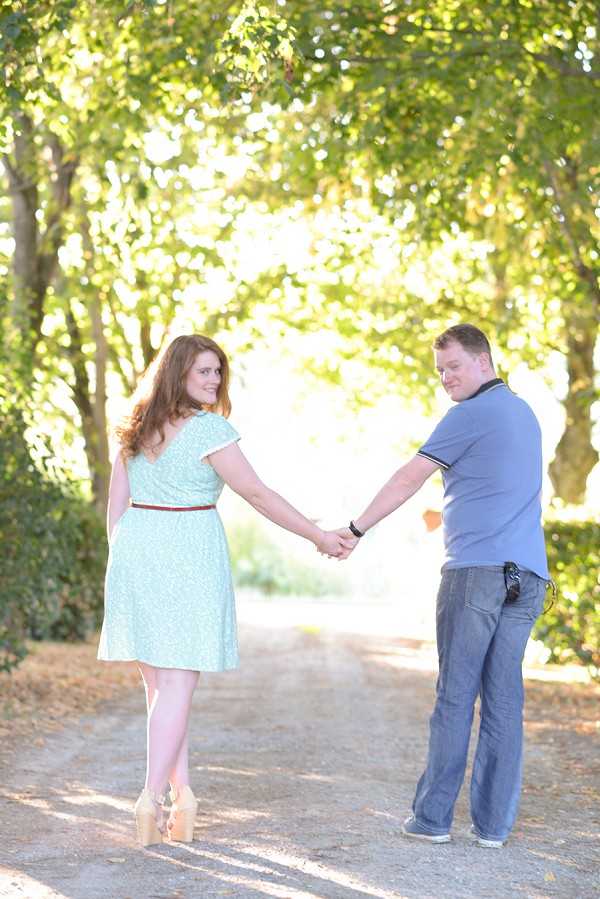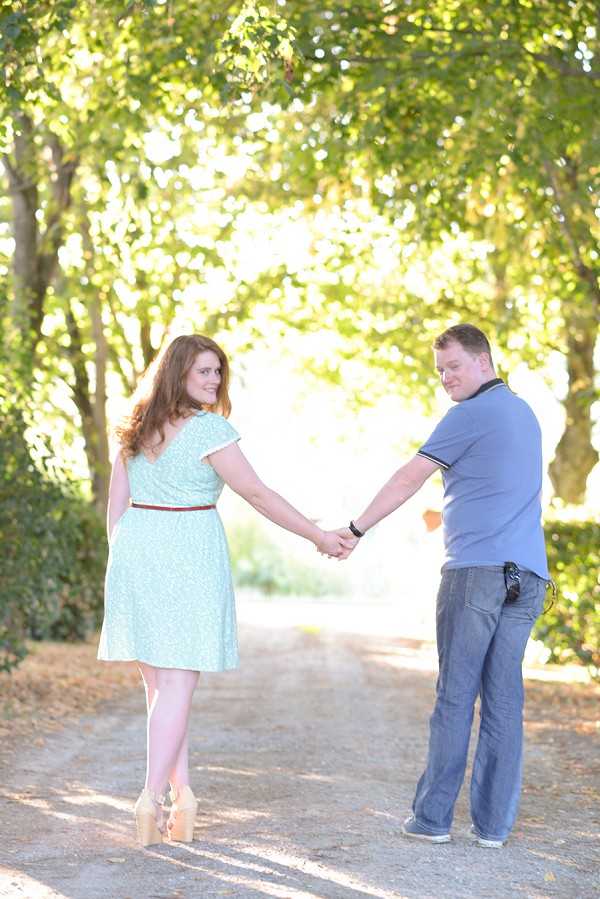 Laura and James picked Domaine du Beyssac near Toulouse (South West France) to celebrate their wedding. During their planning trip, organised by Clementine from Awardweddings, they met with several of their suppliers and took some to have a pre-wedding shoot.
The shoot was a great opportunity to test her wedding day look and practice in front of the camera. They were also able to use the photos for their wedding website and give an insight of the area to their guests.
Laura was made up by Audrey from Yves Rocher and Severine from Severine Coiffure. Her dress was from Runway Australia and her shoes were from Vivienne Westwood and Melissa Shoes.
The couple were photographed by Mark from Awardweddings.
Mark always enjoys engagement shoots as they enable him to gain the trust of the couple before their big day. Relationships are incredibly important in photography as they are key to getting natural photos. If the couple feels comfortable, it will be easier to capture the couple as they really are. Mark finds it really gratifying when the couple leaves the shoot feeling really confident about their big day.
You can view Laura and James's south-west of France wedding here.
Domaine du Beyssac Toulouse Pre-Wedding Shoot Snapshot
Wedding Vendors
Photography: Award Weddings | Planning: Award Weddings
Save
Save