Bonjour, French Wedding Style readers!
Well we now have under a month until our big day now and preparations are moving along at great speed. It feels like there simply aren't enough hours in the day!
Lately I've been busy finishing off lots of DIY projects and generally getting as much done of the design and staging of our wedding as I can before we head out to France so that I have a less stressful time once we get out there!
I finished finalising what I wanted our ' DIY Wedding Arch' to look like a couple of days ago whilst taking advantage of this sunny weather we've been having.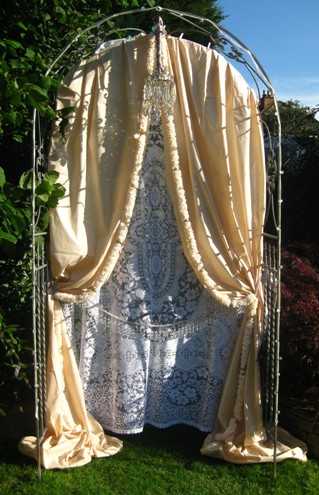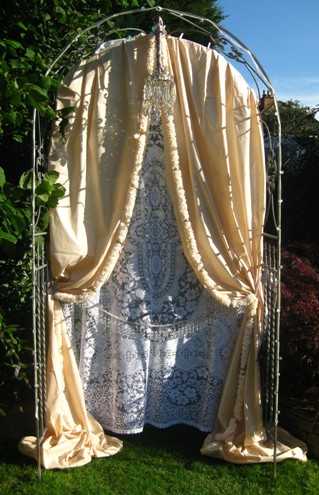 We purchased the arch on Ebay (another bargain at £20!) and are going to paint it cream when we get it to France and I've since tea stained the lace panel (seen at the back) to a light ivory colour to blend better with the curtain fabric (from a huge roll found lurking unused at the back of my Moms wardrobe!) This was just a mock up so that I had the design finalised in my head so ignore the pegs used to clip everything together!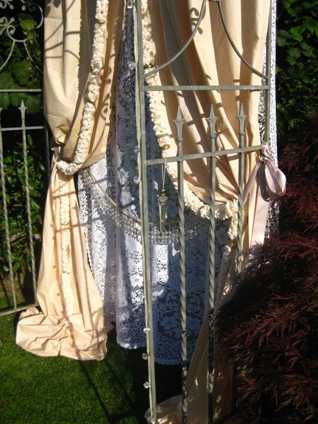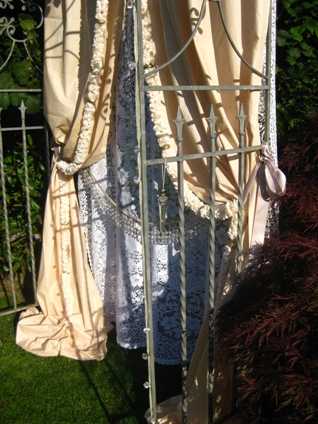 The chandelier was another great find. A friend of the family sadly passed away but on the brighter side I've collected some great vintage finds from crystal vases and old leather suitcases to lace doilies and bedspreads, which will all come in very handy for staging our venue! The chandelier was uncovered as we were clearing out her garages and was filthy but after a good clean it looks beautiful and is perfect for a focal point in our arch don't you think?
I've also finished making our ring cushion, which our little boy is going to carry as our 'ringbearer'. I found the glass egg at a garden centre whilst searching for suitable half price decorations to decorate our venue in the sales after Christmas. (For any brides getting married next summer, this is a great way to get a load of decorations and lighting for your big day at bargain prices!) It was a bauble but as soon as I saw it I knew it was perfect to carry our rings in and it was half price! The cushion was a plain one I found in a charity shop and I covered it in a lace trimmed panel and then sewed a lace doily on top of it. So pleased with this!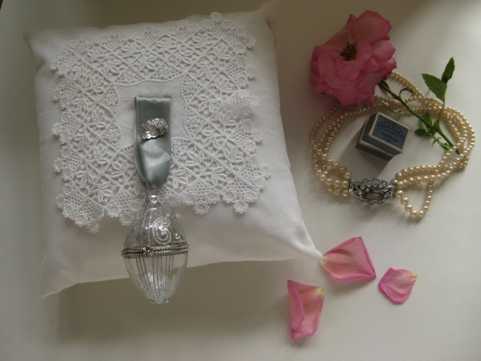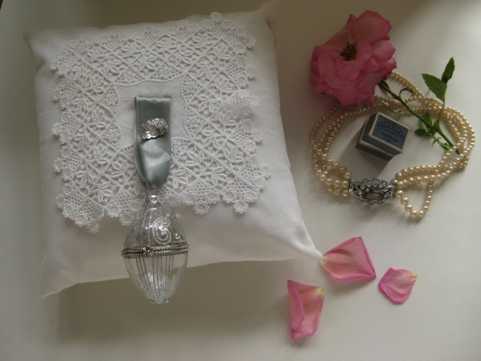 I'm just having my step-daughter to be, Hayley, as my Bridesmaid and my best friend, Anna, as my Maid of Honour. Anna is a professional figure skater and has a girls dream job performing in the show 'Hot Ice' at the pleasure beach in Blackpool and I love going to see her in it, (the costumes she gets to wear are unbelievable!)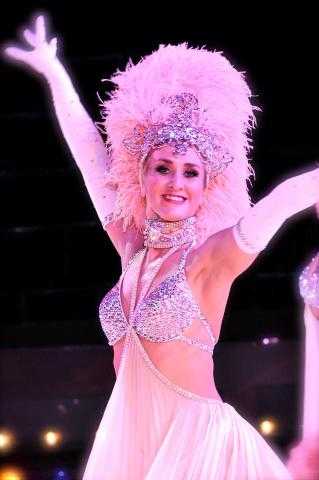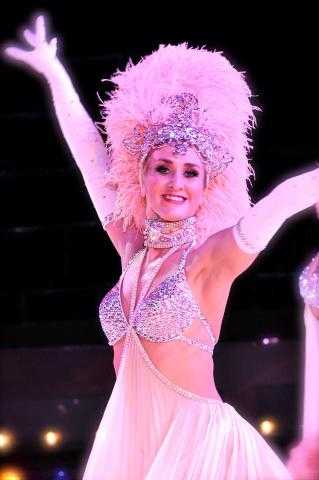 For my 'Hen Do' I took Hayley up to Blackpool to watch Anna perform and then we went out with other skaters from the show afterwards (some from 'Dancing on Ice' on ITV!) We had a great time but at nearly 40 I struggled to recover after arriving home as dawn was breaking!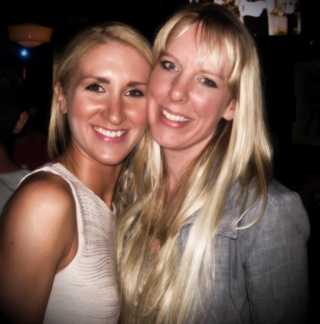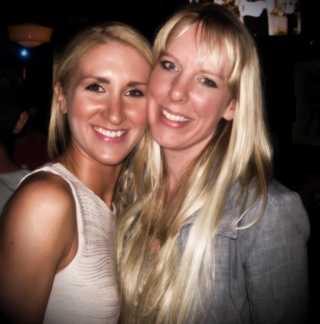 Well, I'm off now to make our favours, we're making up packets of scented wild flower seeds tied with ivory ribbon with little pearlescent ivory hearts and silver vintage keys I've made from Fimo clay and I need to put them all together before my little boy returns home from being taken out for the day. Wedding preparations and 3 year olds don't mix very well but I'll hopefully get a final post on French Wedding Style before we leave for France!
À Bientôt,
Angela x