As no-one shouted that they didn't like the first DIY Project of wine monogram letters, here is my second DIY Projects: Paper Flowers.
Paper flowers are a great way to add style and colour to your wedding day for a bare minimum of money and are also very versatile.  They can be added as alternative to real flowers, table centre pieces in ornate jars or even used as bridesmaids bouquets.
Follow the instructions below and don't forget I would love to see pictures of your DIY wedding projects.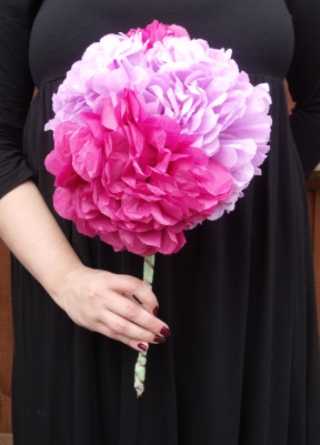 Like the wine cork project this one is really easy, needs nominal equipment, is fun to make and can save you loads on the cost of your wedding day decorations.
Equipment and Materials
Tissue paper in the colour of your choosing
Ruler
Scissors
24 gauge (or near abouts) floral wire
Skewers or vase to display your arrangement in.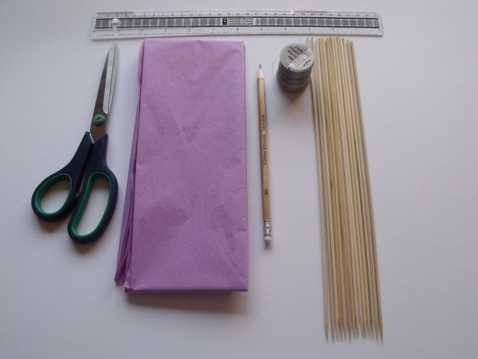 Stack 10 sheets of tissues paper together and cut them into 10″ square. (if you want to do smaller flowers, just reduce the size of the square and the number of sheets of paper.
Make sure the pieces of tissues paper are stacked on top of each other and fold in 1 inch lengthwise to create a consertina effect.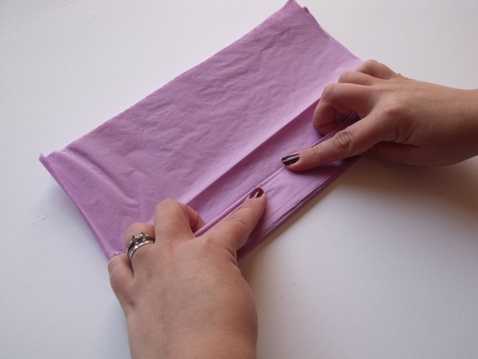 Once you have completed folding, cut two little slits half way along the paper either side.  Pinch and wrap the floral wire around the centre.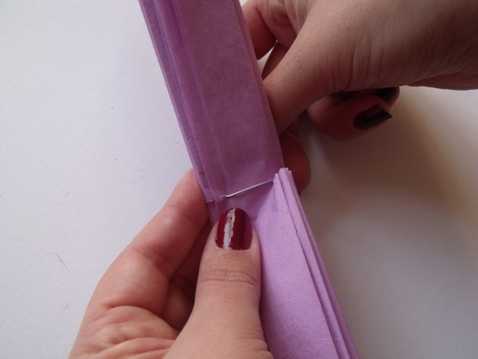 Round off the ends of the tissue paper using the scissors.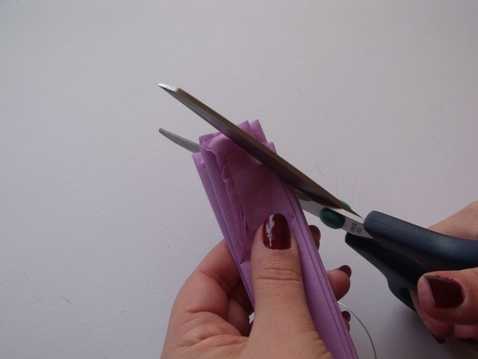 Open out the fans both ends and very gently unfold the layers to form a bushy hydrangea shapped flower. If you are creating a bouquet or want the flowers freestanding in a vase, twist the remaining wire around the stick to form the stem.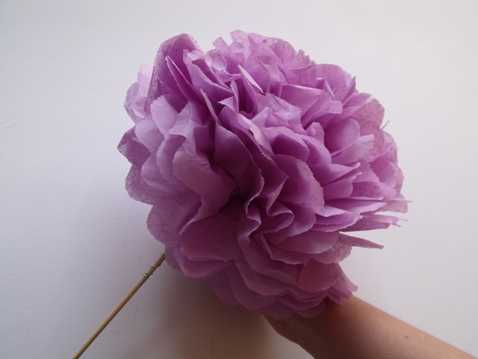 If you are looking to create a display repeat all the steps above and add in some other colours for variety and different height sticks just as in real flowers.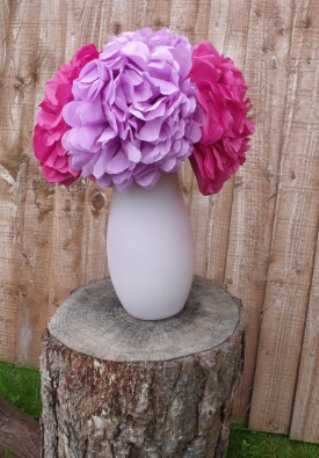 Or take them off the sticks and display them in an oversize display jar.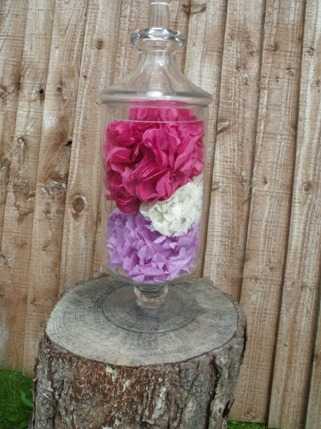 If you are going to create a bouquet tie the flowers together using the sticks.  Cover with green ribbon and decorate with further ribbon or a vintage broach for a shabby chic wedding look.  For more intricate paper bouquets use a variety of different size and coloured flowers, the flowers in my bouquet are no discrete!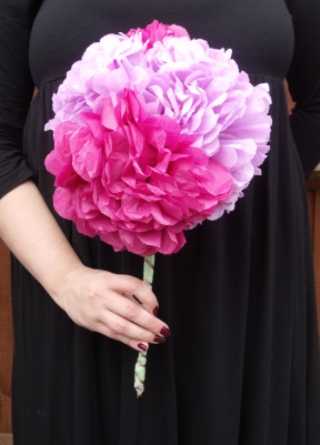 And Et Voila you have paper flower bouquets!  View more DIY projects for your wedding or home.
Monique xx