A friend of mine asked if  I could create some table decorations/ napkin adornments for an upcoming exclusive dinner party she was throwing for some work colleauges.  After discussions she has decided on a black/ red and white theme for the table so I set about thinking of a quick (don't take offence if you are reading this) and simple ideas to create the most impact and decided on fabric flowers.
I have a new policy to reuse left over materials from other projects before purchasing more.  So off I went to my fabric box and found an off cut of bright red fabric and Style Me Pretty's post by Posh Paperie and Jackie Wonders Photography popped ito my head, and I new that I was going to create some fabric flower Poppies.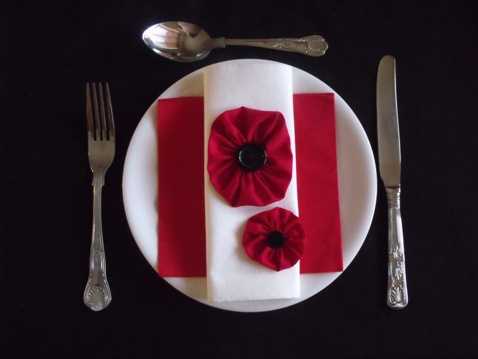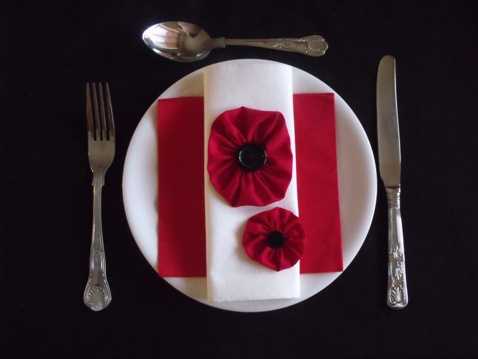 Materials and Equipment
Fabric in your choosen colour
Depending on your flower, threed in a matching or contrasting colour
Scissors and Needle
Object to draw neat circle
Buttons
The original post from Style Me Pretty uses dupioni silk, but I used the fabric in my box which was a dense red sythetic, the choice is yours.
Cut a variety of circles in different sizes, each circle is a different flower.
Sew around the edges of the circle to create a rouche effect.
Once you have sewed the whole length, finish with a small knot to secure the thread.
As I am creating Poppise I choose an old black button and sewed into the centre of the flower.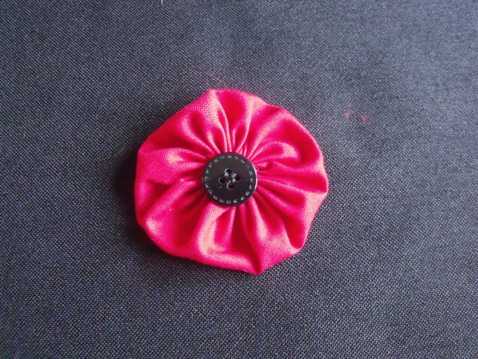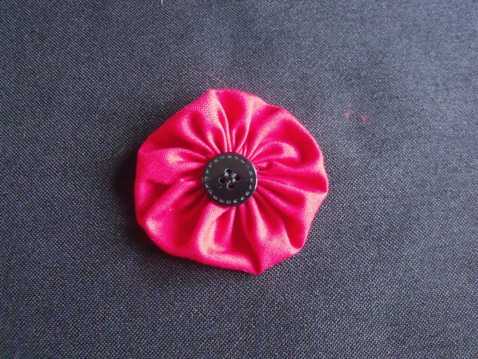 I  plan to add these to the napkins to accent the theme and my friend has decided that the table centre will also include Poppies.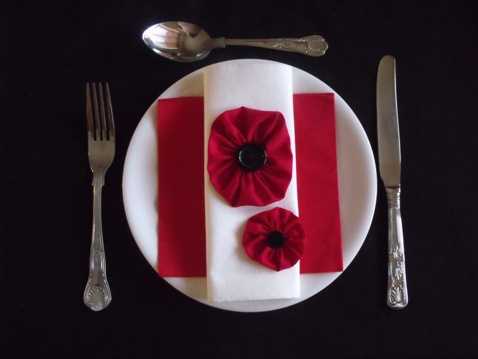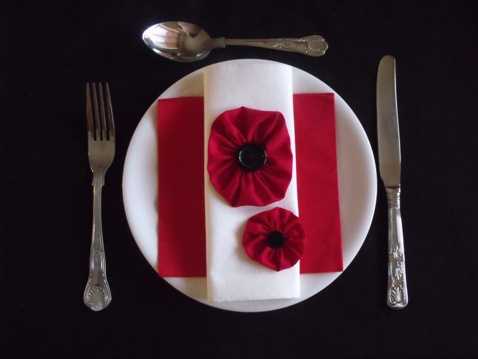 They can also be added to favour bags or boxes as decorations.
Monique xx