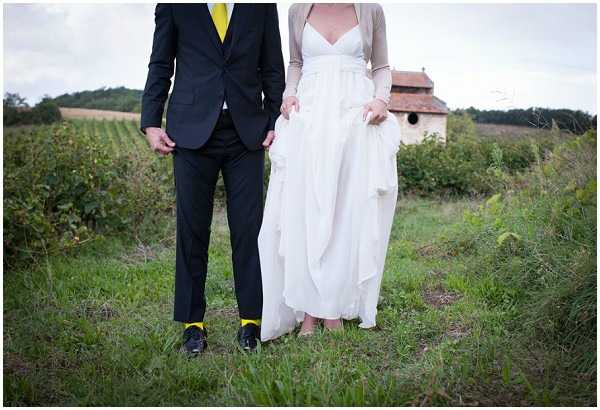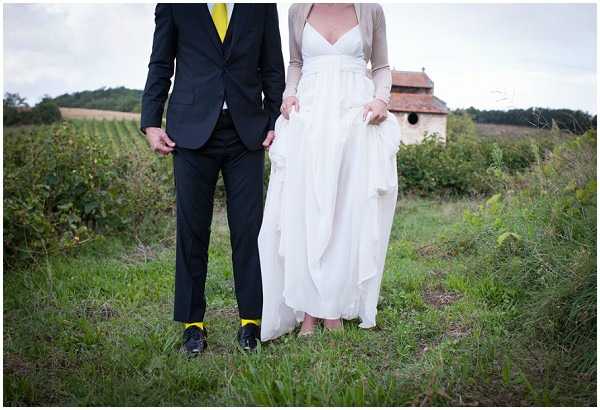 Hello my Trulovers and I hope that you all had a fabulous weekend?  It is the last week proper before Christmas festivities start in full for me and I am starting the week with a DIY French wedding with a serious POP of colour.
Celine and Jerome met a couple of years ago during a seminar in Toulouse, South of France. To Céline it was obvious they would get married, but Céline had to wait 9 looooong months before Jérôme officially asked her. She had time to imagine 1000 scenarios.. but the proposal happened simply at the end of a romantic dinner by the fire place during a week end in the countryside.
French Wedding Style – Photography © Light & Stories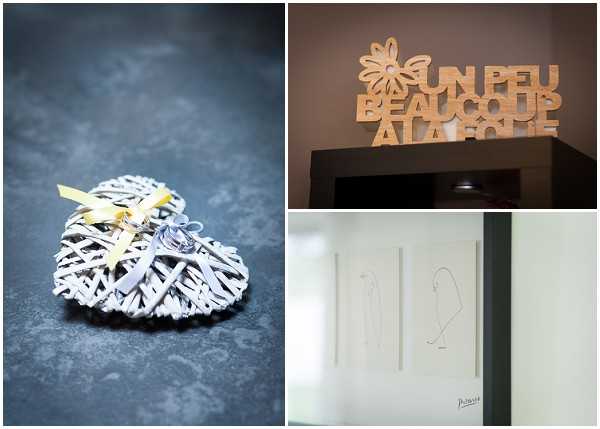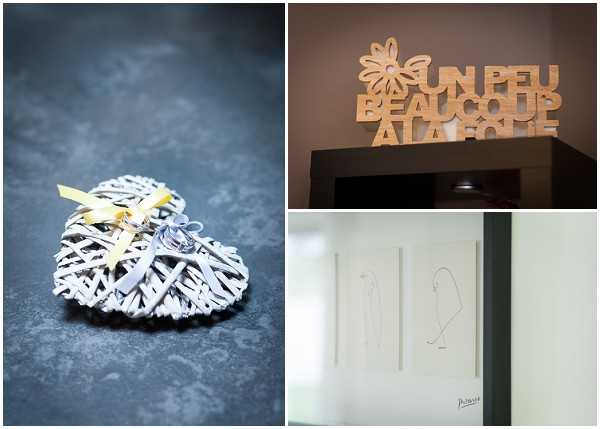 However a month before the wedding, Jérôme organised a second proposal. A surprise candle-light dinner, near the swimming pool in a lovely hotel this time.
Céline organised the whole wedding and did everything herself. A real DIY wedding! She found inspiration on wedding blogs and pinterest. She picked a countryside theme and created the style with a lot of brown paper, recycled objects, furniture, sweet natural light and a bit of yellow to give some pop to the whole thing.
After all the hard preparation work,  Céline wanted to fully enjoy her very special day and, she chose a wedding planner to co-ordinate the day.
The couple got legally married at the local town hall and afterwards they had a secular non religious ceremony with their friends and family.  This meant a great deal to them, as it allowed them to share their special moment with their family and friends without the weight of the traditions and conventions.
Photographer Light & Stories takes us through the day: "Every minute was unique and they received an enormous amount of love and tenderness in only a couple of hours.. It was incredible for them.
On the wedding day, Jérôme was in charge of the wedding car as Céline wanted to be surprised.. 
She was dreaming of a Volkswagen combi for the wedding, but it's was surprisingly expensive so Jérôme picked a beautiful blue 2CV instead.. 
But one day, Jérôme noticed a combi parked in their neighbourhood and decided to ask the owner if he could have it for his wedding.. 
So to keep the surprise, as planned, the 2CV took them to the Town Hall and that's only while everyone was in the building that they quickly switched the cars."
Thank you to Jospephine for submitting the wedding and Céline is certainly gifted with DIY styling.


Wedding Suppliers:
Photographer: Light and Stories
Wedding planner: Madame aux Anges
Catering : Laure en Bouche
DJ : Autour de Minuit
Candy Bar : Elo Dis moi oui
Venue : Domaine de Matens
Make up : http://mellem.fr/
Dess : Cymbeline
Suit : Hugo Boss
Videographer: Pierre Abramovici