I have a great offer to share with you today, 20% off shabby chic wedding products from Le Trousseau. Elizabeth and Jody Raynsford launched Le Trousseau, the luxury wedding accessories boutique, in 2010, less than a year after tying the knot themselves. Faced with trying to find some very special accessories to make their big day beautiful and having little success, they hit on the idea of setting up a store that would do just that. Returning from their honeymoon, they soon put the wheels in motion and voila, Le Trousseau was born.
Elizabeth's love of cars, fine food and cats is only matched by her overwhelming desire for beautiful baubles, elegant accessories and her handsome other half. Elizabeth is joined by her new husband Jody, a freelance journalist and former magazine editor with a knowledge of the wedding industry to rival Ross Geller. Together, with a small team of like-minded staff they work tirelessly to source pretty pieces from around the world to make your wedding 'wow'.
Le Trousseau maintains a very simple philosophy: that your special day requires very special accessories and as a Le Trousseau  customer, you deserve the very best service AND they are offering French Wedding Style readers the opportunity to save 20% of their gorgeous products.
French Wedding Style Blog – Photography © –
Le Trousseau
Grande White Balloon £10
Here are some more of their wonderful products that you can save 20% off.
Hanging Glass Bauble £10.50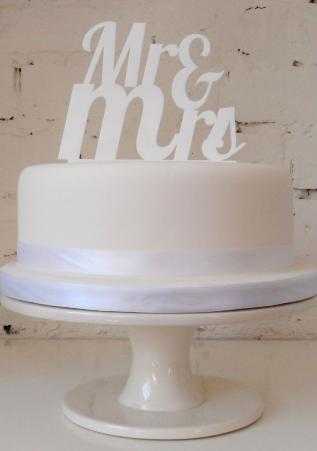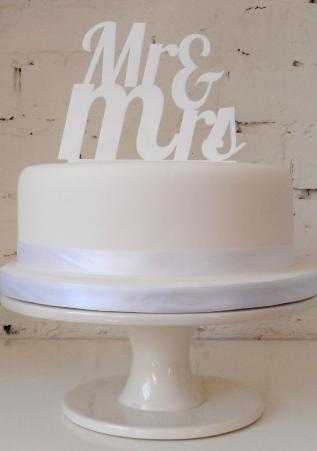 Mr and Mrs Cake Topper £20
Hotpotch love heart pegs 12 for £5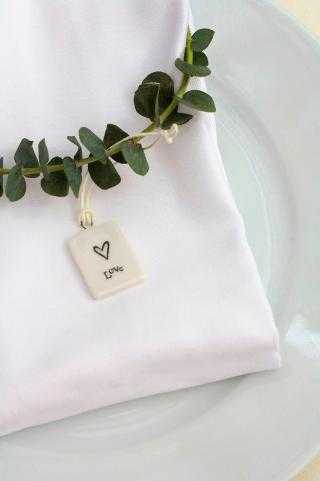 Ceramic love tolkens £8.50
Wooden All you need is love key £5
To have and to hold favour box 8 for £12
Head of Heels Cards pack of 15 £25
I love the hanging glass bauble  and the grande balloon and need some of these in my new office!
To claim your 20% off  Le Trousseau website use code FWS20 at checkout and offers run from 29th September until 29th October.
Happy Shopping