Choosing the photographer for your wedding is one of the most important decisions there is and it can be a difficult one.  So today I am thrilled to introduce destination wedding photographer and a person I have the pleasure of calling a friend, Rebecca Douglas.
Rebecca Douglas is a wedding photographer based in Kent UK, who creates romantic, natural, relaxed images putting her couples at the heart of her approach.  Based just 2 minutes walk from Eurostar Terminal in Ashford, Rebecca's easy access to France whilst being based in the UK, gives her the best of both worlds.  In fact we made use of this when we headed over to Paris for the Paris at Night Wedding Inspirational Shoot you can see here.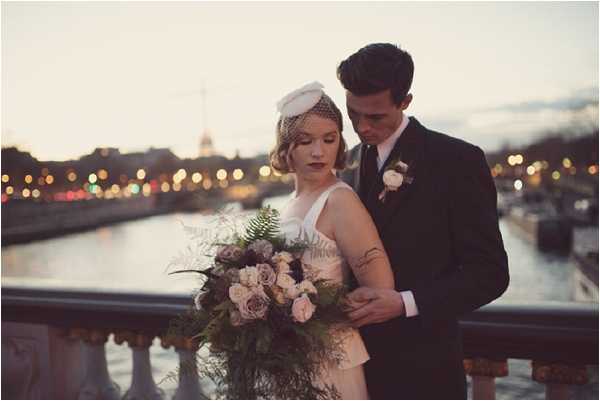 Today Rebecca is sharing some of her top tips when it comes to choosing your destination wedding photographer as well as a great chance to find out more about the lady behind the lens.
Top ways of making your wedding day photography feel relaxed.
"When couples book me for their destination wedding, I always ask them how they want to feel on their day and one of the top responses is that that they want their day to feel relaxed and focused on everyone having a good time together. This then reflects that couples want their images to feel natural, captured in a state of flow, encapsulating the heady romance of their day.
So much time goes in to finding your perfect venue, the logistics of transporting all of your loved ones to your celebration and once everyone is there together on the same day a little thought and planning about your photography will only add to the relaxed feel of the celebrations is certainly worth pausing and thinking about.
There are so many ways to achieve this relaxed feeling and here are a few ideas to mull over to help add to the occasion."
Portraits that let you press pause
"Your portraits together don't have to feel like you're disappear from your wedding for hours. There are so many moments through day and I love to see portrait time as a way of  pressing pause and having some time together.
With light having such a beautiful impact on scenery at different times of the day it is always nice to break up your portraits through your day to capture this in your story. I bet you fell in love with your destination wedding venue for the unique views, beautiful buildings and the culturally invigorating difference of being abroad.
I always want to unearth these reasons in your wedding photos, so it is great to look at ways you can explore them throughout your day. It's a guilt free way of grabbing time to spend time together, enjoying the magical moments, knowing they'll be captured in still frames forever."
Unplugged?
"You may have seen or heard the term, or perhaps have been thinking about how to ask guests to take it easy with their photos, but how to broach the subject. In this digital age, you can guarantee that nearly every guest will arrive with a camera, especially with the excitement of your wedding being aboard! In the main, guests taking photos are all part of the fun but there a few moments where I think it is really lovely if everyone is connected in person rather than seeing moments through screens of smart phones and cameras.
My heart sinks when I am waiting to see a couple come up the aisle and guests step and lean into the aisle with iPads, iPhones and cameras. It such a beautiful moment as the couple will have just been announced as newlyweds and the photo cementing that moment is cluttered with modern technology rather than clapping, high fives, fist pumps and general cheer.
More and more couples are deciding to 'unplug' their ceremony, meaning that as you take your vows there won't be a barrage of flashing, clicks and camera focusing dots detracting from such a truly special moment in your day. There are some great poems out there to help word this request, so search 'unplugged weddings' on Pinterest to have a look for ideas!"
Great group shots
"Group shots are always a talking point when it comes to planning your photography. So many people feel they take too long and don't want to be stood around in line ups for their whole drinks reception. I couldn't feel any different about group shots and see them as an opportunity to get creative with the environment we find ourselves in, weaving the beauty of the location you have chosen into the fabric of your day.
If you'd like group shots to feature at your wedding,  I think it is important to plan what group shots you'd like fairly early in your planning process. That way, you're committing time in your timeline and they are part of the vision of your day meaning you'll be more relaxed getting those photos of your treasured ones.
So they feel relaxed it is good to allow 3-4 minutes a shot, giving time to find the folk, chat and giggle with them while the shots are being arranged and that way deciding how much time you want to allocate to them."
Take your favourite UK photographer with you
"One of the most significant investments you make for your wedding will be your photography, not only are your photos an investment in that person on your day, but their value will only increase over time. Its important to think this through carefully and insure that you feel completely relaxed and trust in the person that is there to capture your memories.
Taking your favourite UK photographer with you is a great way to give you peace of mind not only on the day but throughout the whole process. I am always available to help my couples out as much as I can on the journey to their wedding, bouncing ideas around, helping with supplier suggestions and most of all planning photos so that we are getting excited together about their plans for their big day."
Find out more about the lady herself:
Rebecca Douglas is available for photography services throughout France be sure to view more of her work on her website

Contact Details:
Website: www.rebeccadouglas.co.uk
Email: hello@rebeccadouglas.co.uk
Facebook: rebeccadouglasphotography
Twitter: BxDouglas
Pinterest:  /bxdouglas/