Good Morning and happy hump day!  I have a delightful wedding to share with you today as Monica & Tim travelled from Australia to France for their destination wedding at Chateau Rigaud outside of Bordeaux captured by James & Lianne Photography.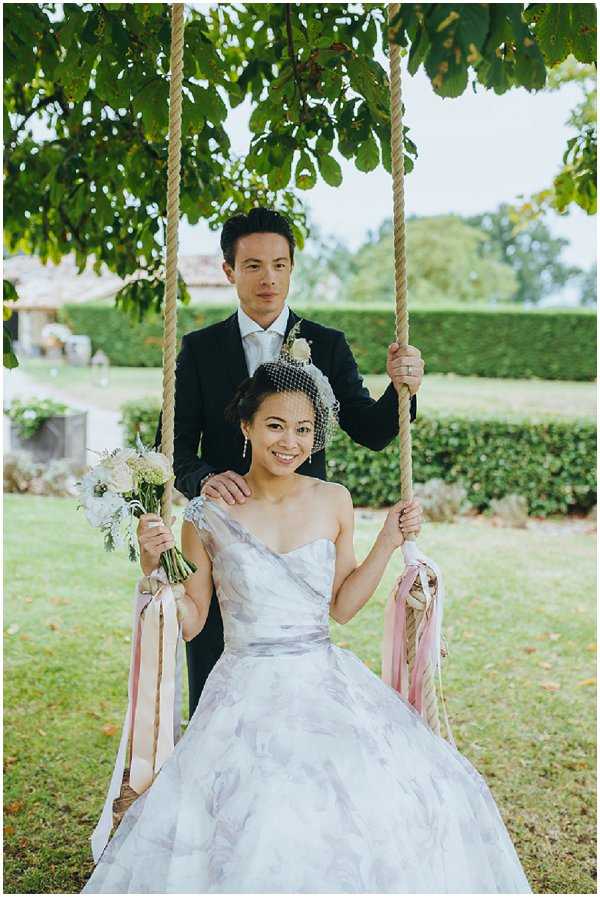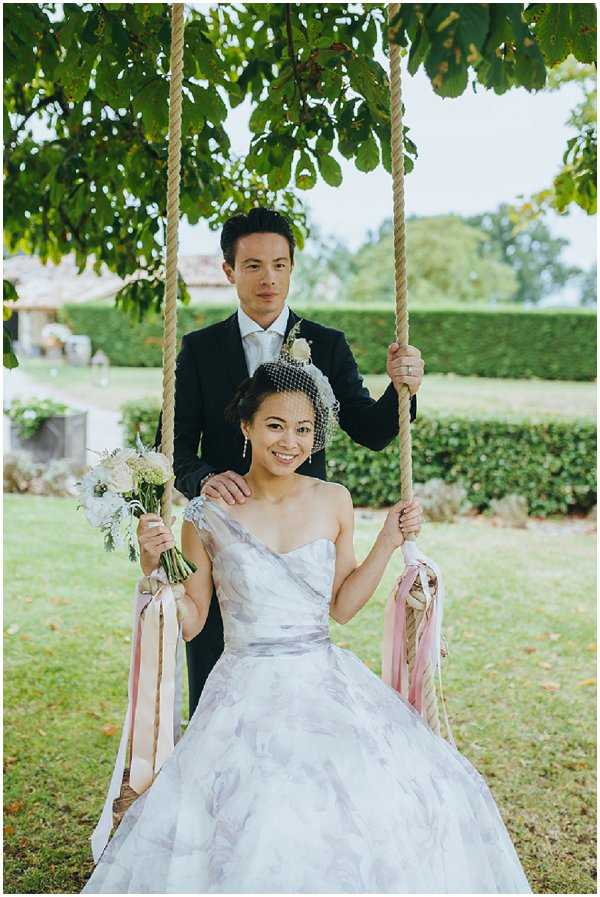 Coming all the way from Sydney, it was a true international affair with some family coming from Brunei and Malaysia and they brought their wedding photographers James and Lianne from the UK to photograph it.
The wedding day started off with traditional 'Wedding Door games' – a series of challenges organised by the bridesmaids for the groom and groomsmen to complete to get ever closer to the bride's room, so that he may prove his worth. This was then followed by a traditional Chinese Tea Ceremony and a lazy lunch.
Everyone then prepared for the Western ceremony on the lawn under the tree, a truly emotional occasion for everyone involved.  Following the ceremony the couple and their photographers explored the beautiful rustic grounds for some photos in the vineyard.
The wedding reception and first dance were held in the barn,  followed by beautiful speeches by everybody and a seven course meal and of course partying into the small hours after the fireworks.
Bride Monica says: "Tim and I have always known that we would have a  destination wedding. We knew that we wanted to go somewhere special and have a whole weekend with those nearest and dearest to us instead of having the usual obligatory huge wedding with people we didn't even care about. We did a lot of research on different venues all around the world and finally found Chateau Rigaud in Gironde, France.
It looked so beautiful in the photos, they have so much experience with weddings and it slept about 20 people – which was perfect! It was also very affordable and good value for money. It just seemed like such a romantic idea to get married in a chateau in France and have our family and friends share in this experience with us so we went ahead and booked it!
I have to say it was the best decision ever and it was indeed the fairytale wedding of my dreams."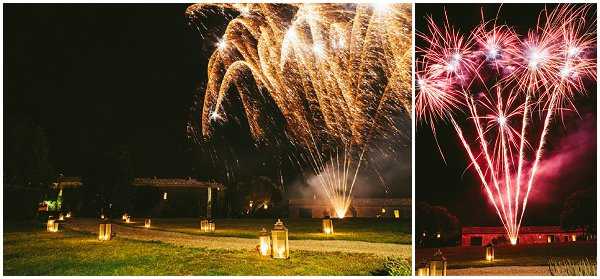 Congratulations to Monica and Tim for a beautiful destination wedding and James & Lianne Photography for submitting to French Wedding Style.


Wedding Suppliers:
Venue: Chateau Rigaud (Gironde, France)
Florist: Heidi Lee (France)
Dress: Paddington Weddings (Brisbane, Australia)
Photography: James+Lianne
Makeup: Shuko Sumida (Paris, France)"