Since I first featured the exclusive competition by Keith Pitts Photography to  win a destination engagement shoot in Paris worth $4600, I have been on tenterhooks waiting for the pictures to arrive in my inbox and they are finally here!
Due to the high number of wonderful entries  that the team over at international wedding photographer Keith Pitts received, they couldn't choose just one, and so lucky brides to be Melissa and Lindsay both won their own unique engagement shoot.
Today the stars of the blog are Lindsay and Robert, whose engagement shoot centred on the River Seine which had special significance to them.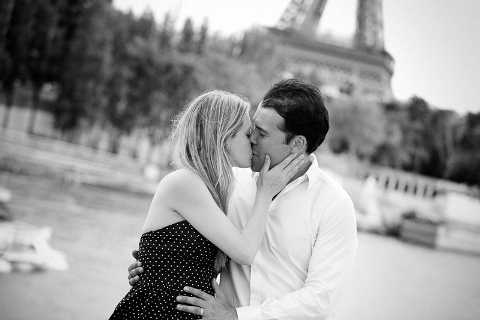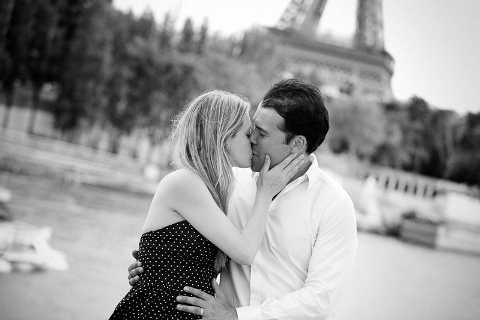 Just a teaser though lets first take a look at what snagged Lindsay and Robert this superb prize.
"I  was never the type of girl who put too much stock into receiving gifts on Valentine's Day or celebrating anniversaries.  I was practical.  I was reserved. I would never gush about something romantic my significant other did.    
    

"It's  such a commercial holiday, anyway,"    I would  say.  "Flowers just wither, right?"    
    
That was, of course, before I met my fiancé, Robert.  When it comes to romance,  I know I hit the jackpot.    Robert is the master of romantic gestures,  from the lovingly planned to the wonderfully spontaneous.        
    
As I  think back over all the loving and romantic things Robert and I have done for one another,  there  are  many  top contenders.   I  laugh as  I remember  our failed attempts to paint the walls and furniture in my studio together.  And I smile as  I look over  the  collection  of love post-­‐its  Robert has left me on the bathroom mirror.    I  gush  (this from  the girl who would never gush) over the song Robert wrote for me when I told him there wasn't one with my name  in  it.        
    
Yet, of all the romantic gestures throughout our relationship, one trumps them  all: Robert's proposal.    (Come on, you knew that was  coming.)    It's a moment that still takes my breath away,  and I  believe my  fiancé says  it  far  better  than I ever could:    
    
Robert: "The culmination of ring hiding and nervous secrecy came to fruition in the early hours  of  January  1,  2012.    Along the banks of the Seine, overlooking the Eiffel Tower,  I proposed to Lindsay, and to my great joy,  she said yes.   As  I  grasped for the  ring in    my jacket  pocket,  only hours  after  we brought  in the new year,  I had the feeling  that I can only describe as the  one  you feel just before    you get on a roller coaster:    I knew that there was no turning back.    
    
I've known for a long time that Lindsay was  the  one  for me,  but to go through the process of actually proposing  was  as  nerve racking as  anything I  have  ever  done.    When she said yes,  all the shaky emotions  of  anxiety and worry  were  replaced by feelings of harmony,  well-­‐being and especially love.  I am so  happy  to be able to say that Lindsay will be my wife and that we will be forever connected for the rest of our lives."   
But back to the Parisian action as the Keith Pitt's team agreed to meet Lindsay and Robert at Pont D'Alma to start their engagement photo shoot before moving onto the iconic Eiffel Tower, strolling through the streets of Paris and concluding at a cafe on the Avenue Montaigne with a celebratory glass of wine.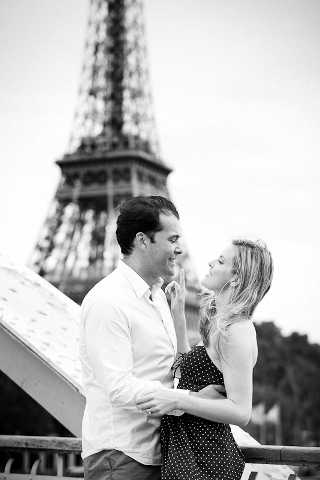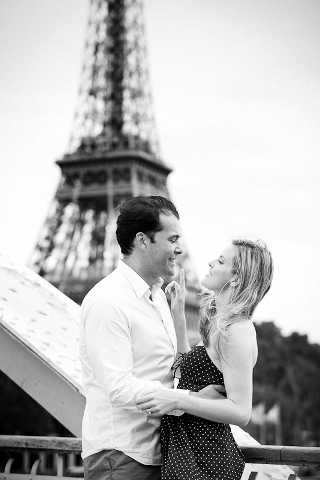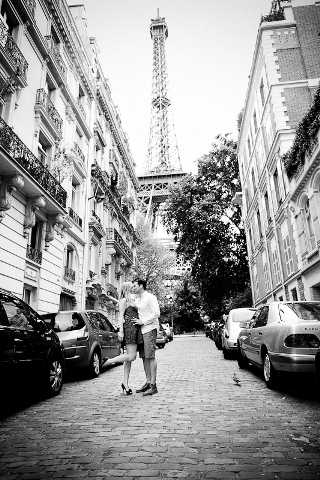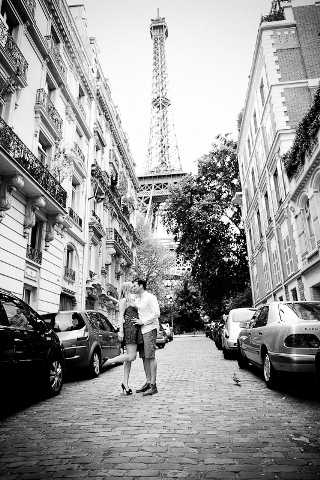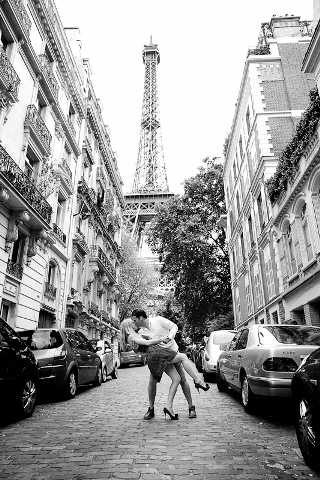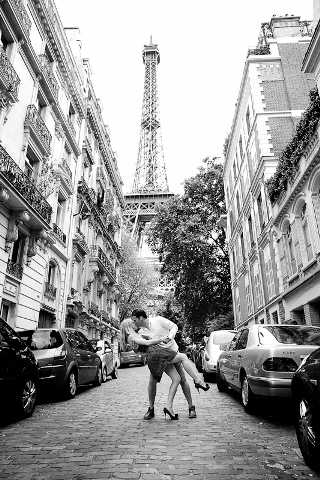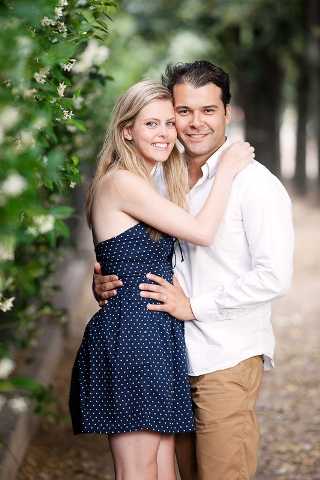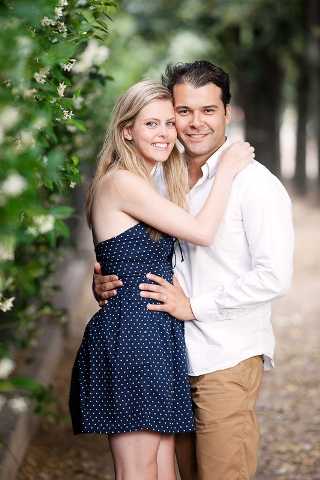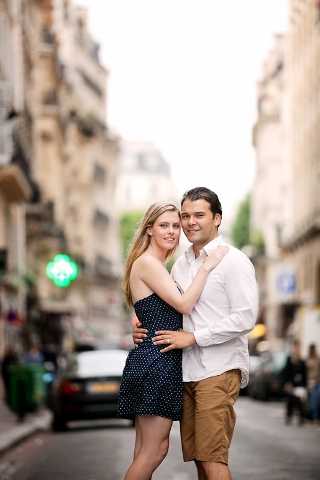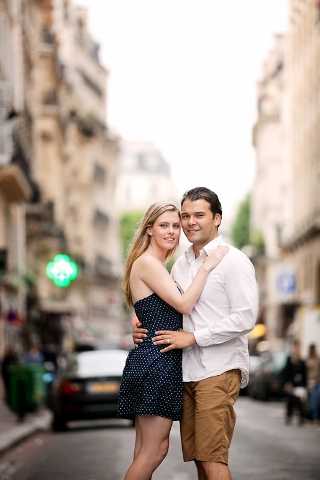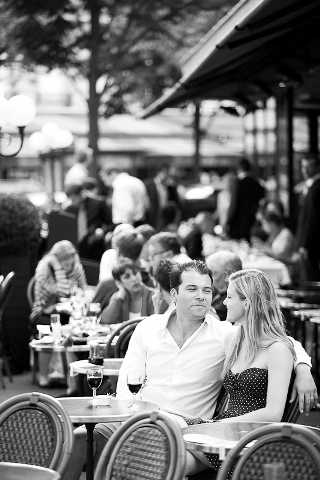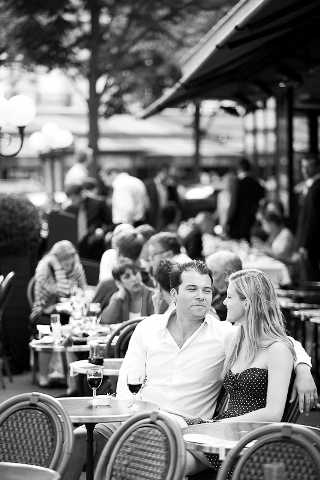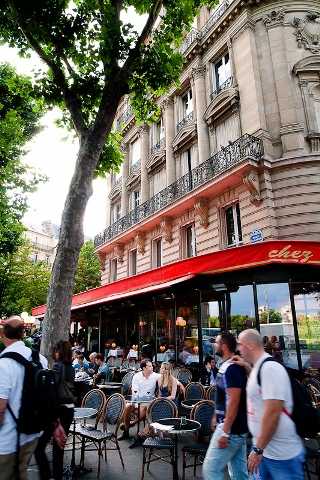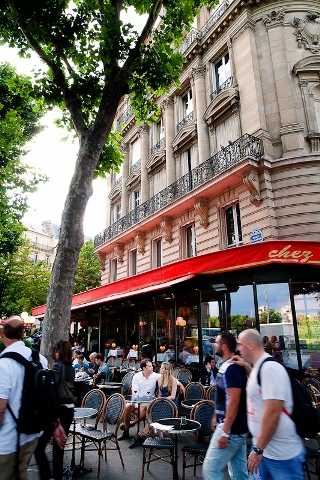 Amour, the cafe scenes are just so atmospheric you can taste the wine and the hustle and bustle. Keith Pitts Photography is available for destination engagement and wedding shoots across France visit www.keithpitts.com to find out more.
Be sure to check back soon as I will be featuring the second of the winner's shoots shortly.
Monique xx