Morning folks, can you believe it's the end of February already? The year seems to be flying by in the blink of an eye but we are hoping to slow things down (even just for a few moments) to enjoy todays destination Chamonix winter wedding. So grab yourself a cup of something warm and enjoy…
Alan and Verity, chose FWS vendor Haute Wedding to plan their perfect winter day in the mountains. Haute wedding are an English speaking team of wedding planners who will work with you from your initial planning stages to the very last detail. They will ensure your wedding day is absolutely perfect, producing a stunning and memorable event that will last a lifetime!
Talented photographer and another FWS vendor AIRSNAP was there to capture their special moments. "Creative, discrete, available, comprehensive. Airsnap is a team determined to make each and every project an imperishable keepsake for its customers. Engaged and proactive, our mission is to fashion a faithful retranscription of your event in the form of a souvenir that time won't alter."
We shall now pass you over to Airsnap who will be walking us through today's Chamonix winter wedding…
"Both Alan and Verity had to travel along way to find the right person but they finally arrived in Melbourne. Alan's unique charm and Verity's princess like qualities seemed to compliment each other in a way no one expected and 4 years of laughter, support and power ballads have followed, culminating in this wedding, in Chamonix, during winter, which marks the beginning of their happily ever after."
"Throughout their time together, they have racked up numerous frequent flyer points, always excited about their upcoming adventures and not wanting to miss out on lounge time. Their travels have taken them on a driving tour of Europe."
"Their love of skiing has taken them to the Australian Hills where an unprecedented white out, prevented a great deal of skiing and Alan's true character and love for Verity was rewarded with an apres ski experience involving the use of his armpits as gloves for Verity's near frost bitten fingers."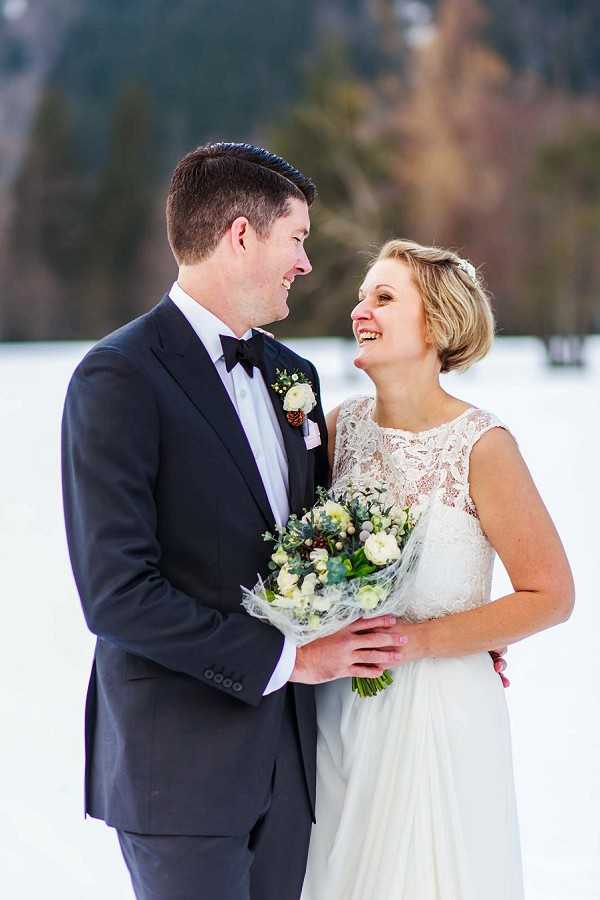 "It was in Chamonix where Alan's love of Mont Blanc writing implements and leather goods and Verity came together in an attempt to propose, Alan got down one knee and Verity said yes."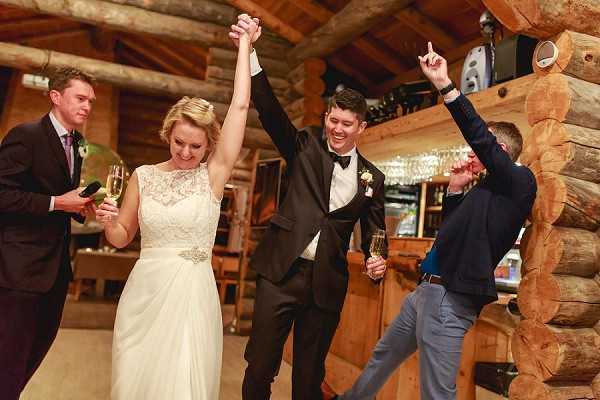 "As their families come from England and Australia, Chamonix was the best place to organise their winter style wedding, with the help of the fabulous Monica of Haute Wedding."
The ceremony took place in a really intimate chapel in Chamonix, surrounded by snow. After they said "I Do", the party continued in a chalet with a very cosy and warm atmosphere."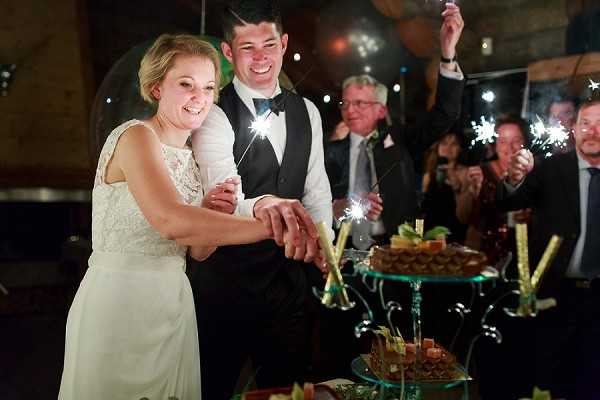 Congratulations Alan and Verity from everyone here at French Wedding Style!
Would you like to see more of this breathtaking area of France? If so check out the real wedding of belle bride Hollie who recently married in beautiful Chamonix.
Destination Chamonix Winter Wedding Snapshot
Wedding Vendors
Photographer: AIRSNAP | Wedding Planner: Haute Wedding | Venue: La Cabane des Praz
Save
Save
Save
Save