Good Morning, well May is finally here, and with everything getting greener and the flowers in bloom we are feeling a little giddy by the promise of sunshine filled days and trips to the beach. While some of us are dreaming of summer we know some of you lovely FWS readers are planning your winter wedding so this one's just for you…
On December 30th 2015, MacKenzie, who is a member services representative at ClubCorp in Dallas, Texas and Christopher who is a Golf Professional at Stonebriar Country Club in Frisco, tied the knot in the city of love. They held a rehearsal dinner at Restaurant 58 in the Eiffel Tower, their ceremony was at the American Church of Paris, and their reception was held on a boat from Yachts de Paris, romantic hey?
Let's face it, who hasn't dreamt of a Paris wedding, the city of love is one of the top destinations to tie the knot and you can understand why! From amazing Michelin star food to beautiful architectural buildings it's one of the most romantic cities in the world!
I'll pass you over to our lovely bride Mackenzie who will be walking us through her December wedding in the city of love…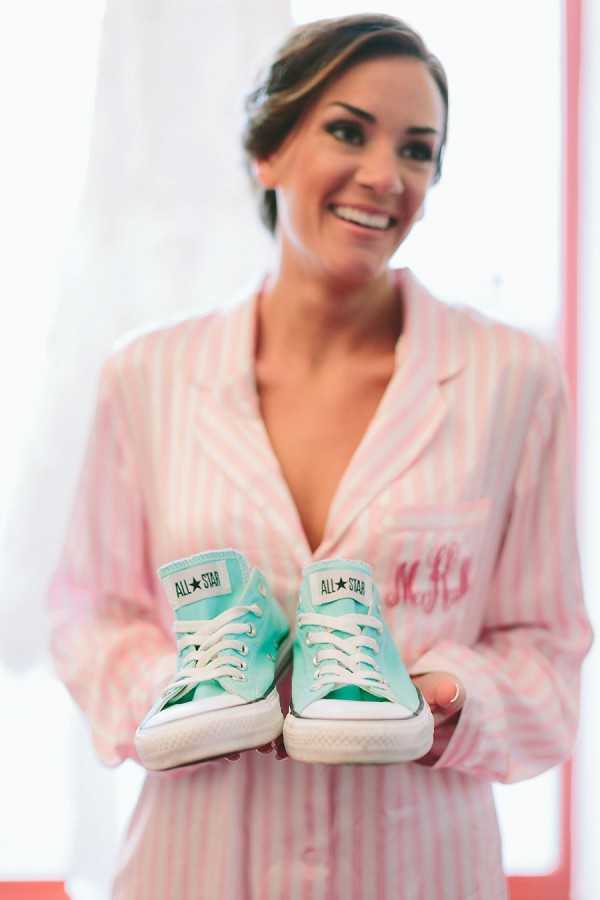 "We were initially planning on having a 300+ guest wedding in Fort Worth (we even put a deposit on a venue.. whoops!). Deep in our hearts, we knew that was not the wedding we truly wanted. We desired an intimate wedding with our family and closest friends; we didn't want to be meeting people on our wedding night and we didn't want to play "catch up" with guests we hadn't seen in many years. With that in mind, and with only 9 months until our wedding date, we completely switched gears and began planning our dream wedding in Paris."
"I bought my dress from David's Bridal, a large chain in the United States. I did not plan to buy my dress there, I just wanted to get a feel for the style I liked before heading to a smaller bridal boutique. Much to my surprise, I fell in love with the second dress I tried on at David's Bridal– a beautiful lace, mermaid-style dress with a lovely beaded belt."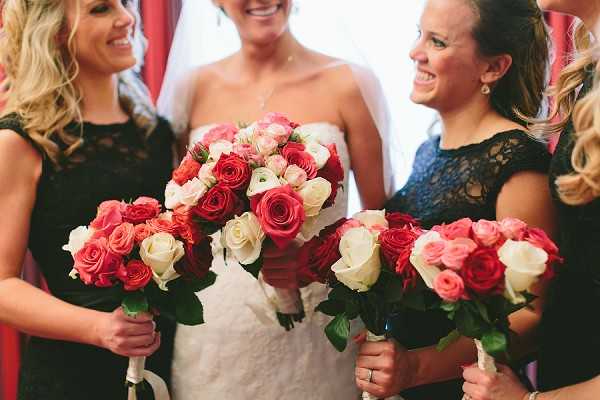 "Not only is Paris a beautiful city, but it also holds a special place in our heart, so it felt so right to have our wedding in the city of love."
"We initially met in Fort Worth, Texas while I was visiting home while living in Paris; it was a brief introduction and neither of us thought much about it. I moved back to Texas 9 months later, and at the same bar where we originally met, we met again, felt an instant connection, and haven't spent many days apart since."
"In the summer of 2014, we traveled to Switzerland to visit my parents. During our trip, we traveled to Paris for a few nights; I thought all of the planning was in my hands, but Chris had a little surprise up his sleeve. We booked reservations at the Restaurant 58 in the Eiffel Tower months in advance.. we couldn't wait to dine there. After the reservationist at the restaurant almost blew the surprise (luckily, I was clueless), we arrived at our table where a handwritten note was in my menu. Chris then got on one knee, rambled out a few words (neither of us really remember what he said) and slid a ring on my finger. The entire restaurant stood in applause and my parents walked in a few minutes later for yet another surprise."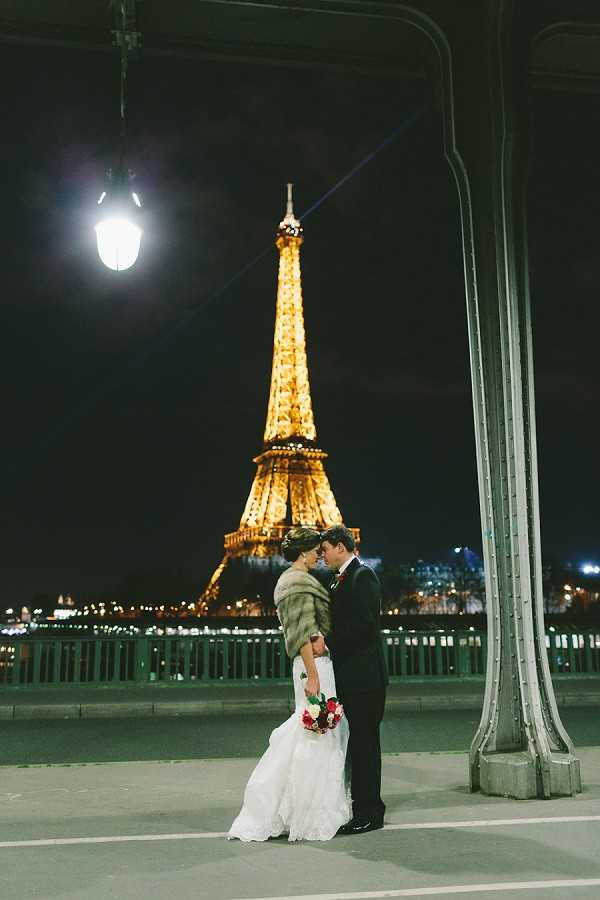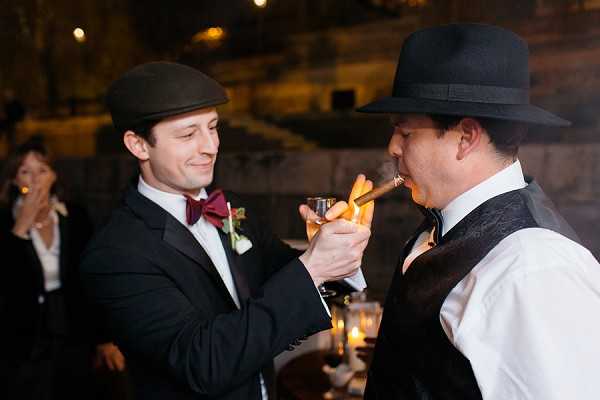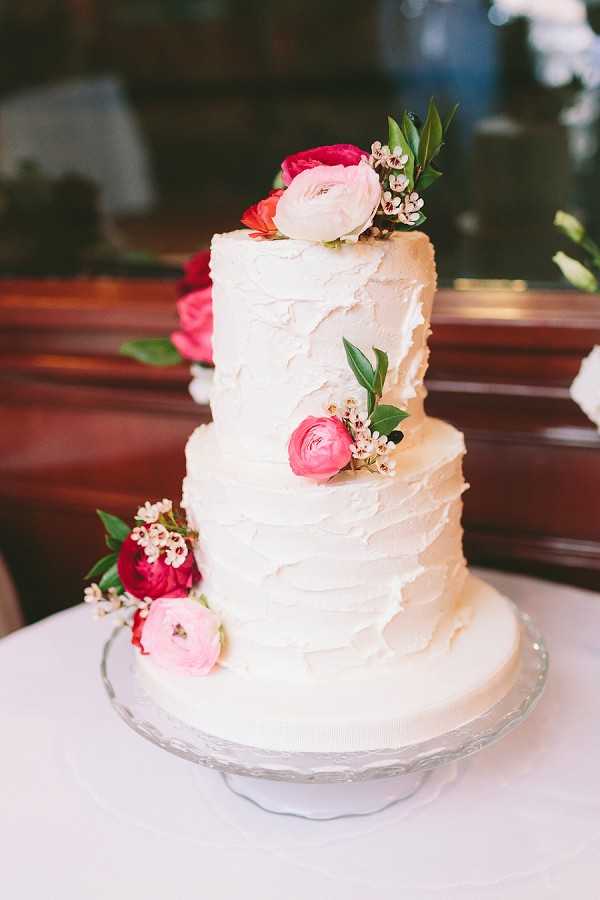 "We wanted to incorporate Chris' love for golf, so his grooms "cake" was actually cake balls shaped like golf balls."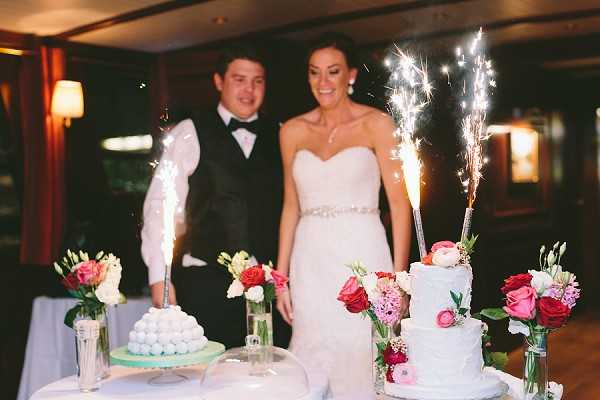 "My dad saved a bottle of Starka 50 for our wedding. We didn't realize that there was such a meaningful history behind the bottle until our wedding day. Starka originated in Poland and Lithuania during the 15th century, and traditionally, when a child was born, the father would pour large amounts of this home-made spirit into oak barrels and these barrels were only opened at that child's wedding. My dad poured us a glass at the wedding; it was such a meaningful and fun moment."
"Both of us were born and raised in Texas, so we certainly wanted to incorporate a little southern culture. I wore cowboy boots at the reception and many of the groomsmen and guests wore boots as well. Of course western boots may not be very popular in Paris, but it certainly kept our wedding unique."
"Texans are openly, and sometimes obnoxiously, proud of the music original to Texas. Our reception included many great songs written by Texas artists and our guests two-stepped the night away."
"One of our best memories was being out on the deck of the boat with our guests, slowly cruising through the city; Paris at night is such a lovely place and being on the deck of the boat, smoking cigars with our guests seemed to slow down time for a brief moment and allow us to take in the beauty of the night– the city, the people, the memories."
WOW utterly romantic, I need to visit Paris very soon!
To read more about this beautiful city click here.
With love,
Christina x
December Wedding in the City of Love Snapshot
Wedding Vendors
Photographer: French Grey Photography | Planner: Fete in France | Cakes: Synie's | Florist: Solyflor | Hair and Make Up: Laure Baruch | Reception Venue: Yachts de Paris | Wedding Dress: David's Bridal