I have made it through the working week on Dukan Diet, I have stuck to the diet and done all the exercise requirements.  To be honest when you are in a routine Mon-Fri I haven't found this too difficult and the weight has been coming off rather nicely, which helps with the motivation to continue.
So the all important numbers after 5 full days:
Weight:      13st 11lbs
Chest:         46.5″
Waist:         41.5″
Hips:          47″
7lbs pounds lost and a couple of inches all over – I am really pleased!
But then comes the weekend.  For me the weekend starts on a Friday night with the opening and pouring of a glass of wine.  I am aware that bad food and drink habits are some of the reason that I am on Dukan Diet in the first place, but traditions are traditions for a reason.
This is something that my husband and I have done since we first met in our twenties and for me a weekend doesn't start until all jobs are finished and the bottle is opened.
But we all know that the Dukan Diet doesn't tolerate alcohol especially not wine during the attack phase – so what is a lady to do? This started to play on my mind just after lunch on Friday,  so I asked some of my twitter friends and searched the internet for a solution, but couldn't find anything that appealed to me.
Instead bring on the non-alcoholic Dukan Cocktail hour! I got one of my cocktail books out and started to look through to see what could be adapted to Dukan, a difficult task allowing for the lack of fruit allowed.  After a couple of attempts I settled on a traditionally cream based cocktail – PS I Love You Cocktail Dukan Style.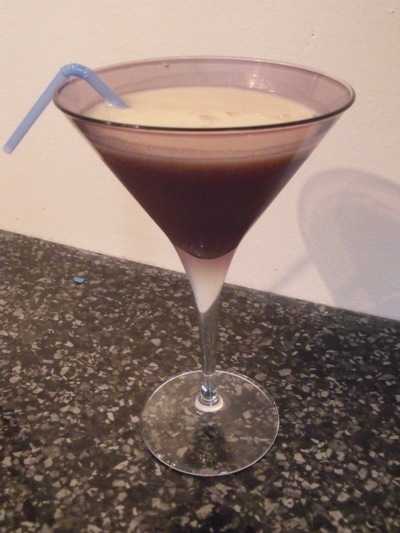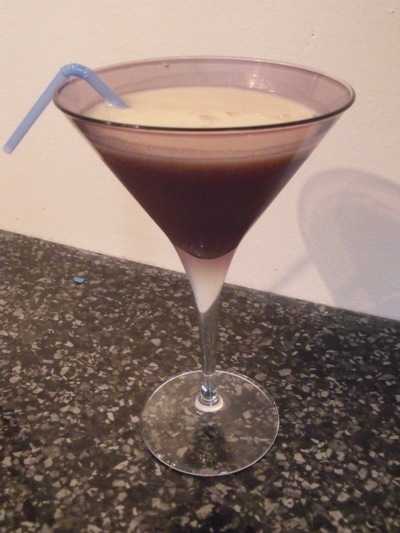 It was kind of a mix as you go but:
Yogurt 3 tablespoons
Skimmed Milk 3 tablespoons
1/2 teaspoon rum essence
1/2 teaspoon almond essence
1/2 teaspoon coffee powder
1 handful of crushed ice
Mix all the ingredients together in a blender and pour into a chilled martini glass.
The cocktail has a light creamy texture with the hints of rum, Disarono (almonds) and coffee.  It might not be to everyone's taste but has that special Friday feeling attached to it, so I didn't feel that I was missing out.
Join me next Friday to see what cocktail hour will bring.
Happy Slimming
Monique x  x