Are you getting married this August in France, then today's post is a must read for you!  Not only is today's guru in our Meet the Expert series a talented photographer, but if you are getting married between 4th-28th August in France, he is offering his services with no travel expenses to pay!
So are if you are getting married in rural France, planning to elope to Paris or a sunny wedding on the French Riviera, continue reading to find out more about David Newkirk!
The offer is on a first come first serve basis, so if you are getting married in France this August email David today david@davidnewkirk.com to find out availability and discuss your big day!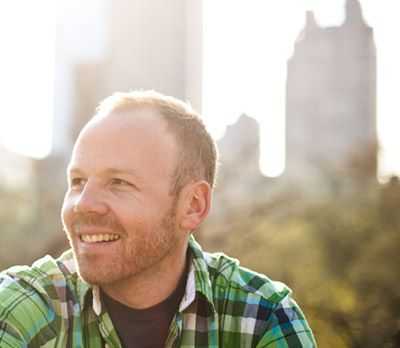 Resident in the US, David got into wedding photography by accident!    David: "I was a commercial photographer who dabbled in fashion shoots.. anything creative and crazy. A client who liked my work asked if I'd be interested in shooting her wedding (I'd never shot one before).
I thought wedding photography was a 4 letter word for most shooters.. ie they do it to pay the bills but they hate it. My mind was blown while shooting my first wedding and I quickly realized a wedding is all the best elements of photography in one event. Since the first one, I've dedicated my business to weddings.
What do I think it takes to be a fabulous wedding photographer?  Well first and foremost is a love for people.. You've gotta be a 'people-person'. Some photographers think being a pro all about having expensive gear & lenses.. those are all worthless if you have weird energy towards people.
Clients have to be comfortable around their photographer. The other %10 is having good gear. Also, a photographer has to deal with many many different personalities throughout a wedding day.. to be able to relate to them all in some way is key. 
Many of weddings I shoot are outdoors.. places full of natural beauty and a connection to the earth. I absolutely love the mountains, desert, ocean.. rolling countryside, farmland and iconic architecture in cities like Paris.
My favorite of the process for any of my couples is during the day, getting great photos and showing them (and their friends) the images on my camera. It's so fun to see people freak out over great photos and then especially how they relax after they see themselves.
Then the photos get even better throughout the day because people realize they look awesome and not silly like most people feel!. My next favorite part is emailing out a small preview the morning after the wedding. I usually share about 10-15 images the very next morning  and often I'll text them through my iPhone.  Family & friends are typically still around and can share in the excitement of seeing some great photos together.
My funniest story shooting a wedding involved a mythical creature!  The bride & groom had a family member dress up in a Bigfoot costume and come in storming the photo session after the ceremony,  they didn't tell anyone this except us photographers. They wanted photos of everyone's reaction to the absurd Bigfoot running around. Hilarious!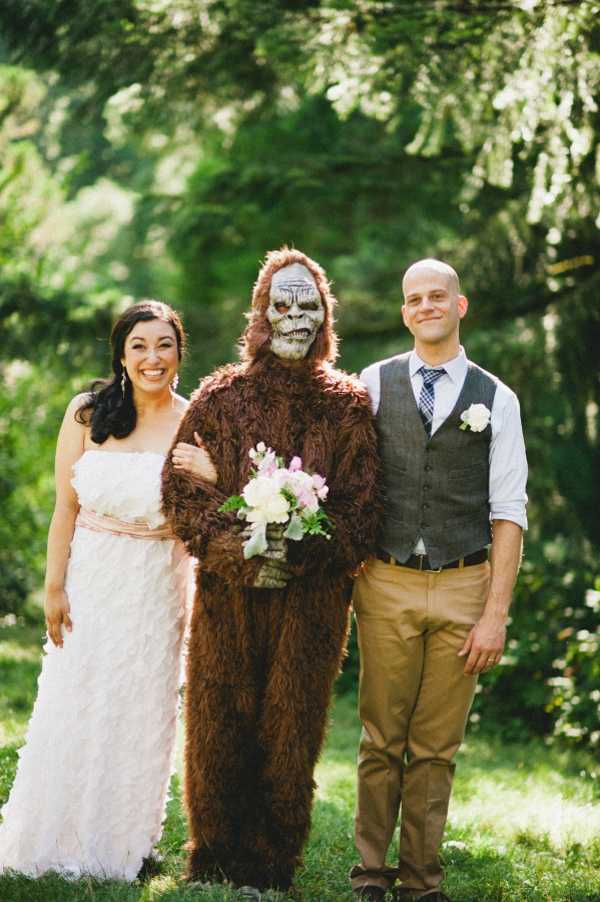 It is easy to answer the best thing about being a wedding photographer – Everything! I truly feel like it's the best job on earth. But my absolute favorite part is being able to work with real people and capture the perfectness of their day.
Life & relationships can be hard, but a wedding day is one of those moments in life where we can see why it's all worth it. I like to capture those moments that transcend.. so that maybe when there are bumps in the road, people can see their photos (bride & groom, moms & dads, anyone) and realize that their connections with each other, and their family & friends are bigger than any problems they might be having.
All of my wedding photography services are at a flat fee. My prices include all the high-resolution photos I take, no need to buy rights/prints/etc after the fact. I provide all the photos and the client can share or print anything/however much they like.
I am thrilled to already be booked and shooting a wedding in Bordeaux this summer! This gives me the unique opportunity to offer you the chance to book my photography services, with no travel expenses. 
It is on a first come first serve basis, so if you are getting married in France this August email me today david@davidnewkirk.com to find out availability and discuss your big day!"
To view more of David's work visit his website www.davidnewkirk.com and don't forget spaces are limited so don't wait and email today!

Contact Details:
Email: david@davidnewkirk.com
Website: www.davidnewkirk.com
Facebook: www.facebook.com/davidnewkirkslc
Instagram: www.instagram.com/davidnewkirk
This post was brought to you in collaboration with David Newkirk Photography