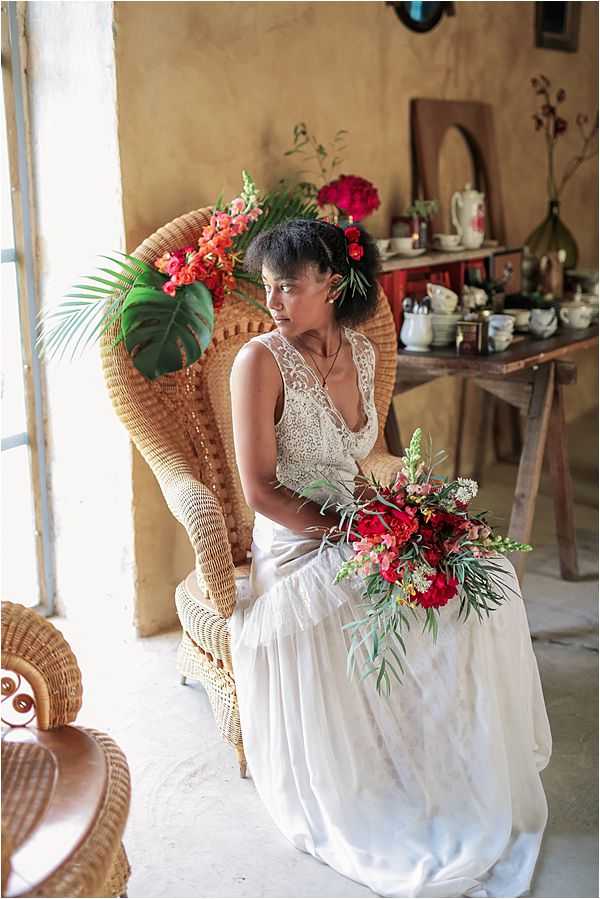 The week is almost up, but here at FWS we are still brimming with wedding ideas! Today on the blog, you'll thank yourself for checking out this dare to be different wedding style post. Toss in an eclectic mix of natural, rustic and vintage touch, you have a one-of-a-kind wedding theme!
Lisa Hoshi, our photographer, immortalized the most beautiful moments of this day. She knew with her soft and natural style to seize the best of our work. Let's check out the creativity and details of this shoot.
The inspiration for this shoot came from the desire to dust off the still very traditional wedding codes in our region of Burgundy, even though we are only 100 km from Paris! We wanted to bring together passionate artisans ready to do everything to make your day a great day full of wonderful memories.
We are both attracted by bohemian atmospheres and strong colors. The choice of garnet and a shades of red quickly imposed on us for this shoot. Emilie, of Atelier Gypsofil, the floral designer, took care of the scene and adorned the site with with pleasure in the collection of vintage objects that Caroline from La Vaisselle d'Augustine offers for rent.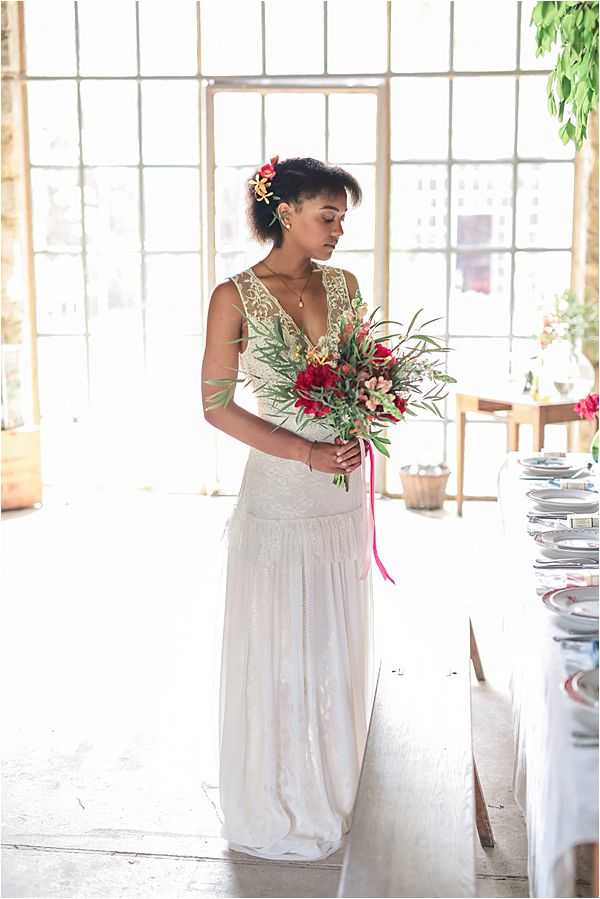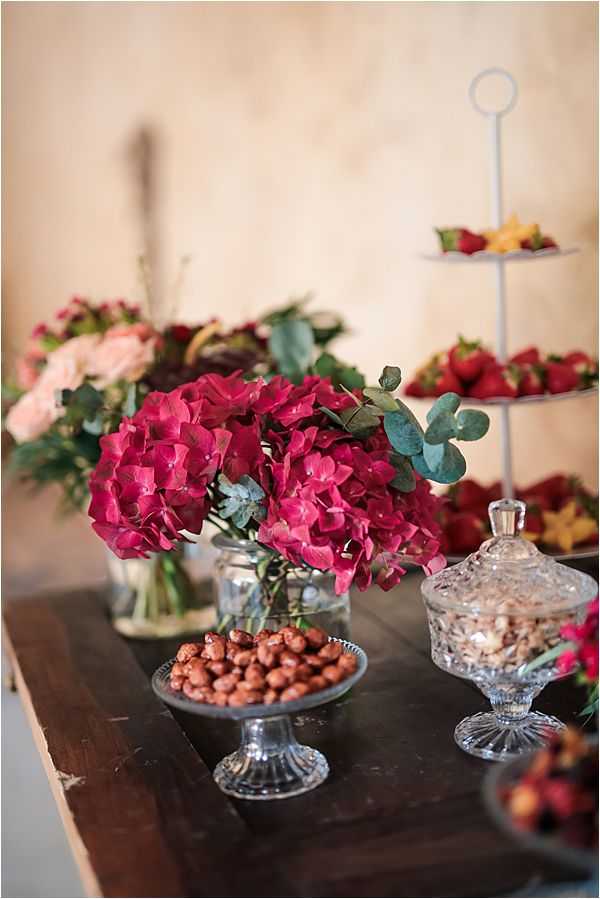 Together we chose a burgundy retro crockery a strand "countryside" that suited well with the spirit of the place, and more chic tableware for the outdoor table. The vintage colored glasses bring here a little pep on each of the two tables, highlighted by the flowers.
La Ferme de Champbertrand is a place of reception all newly proposed to the hiring. This place is really singular because of the family spirit that it gives off : we are far from the places that are very popular but often quite impersonal.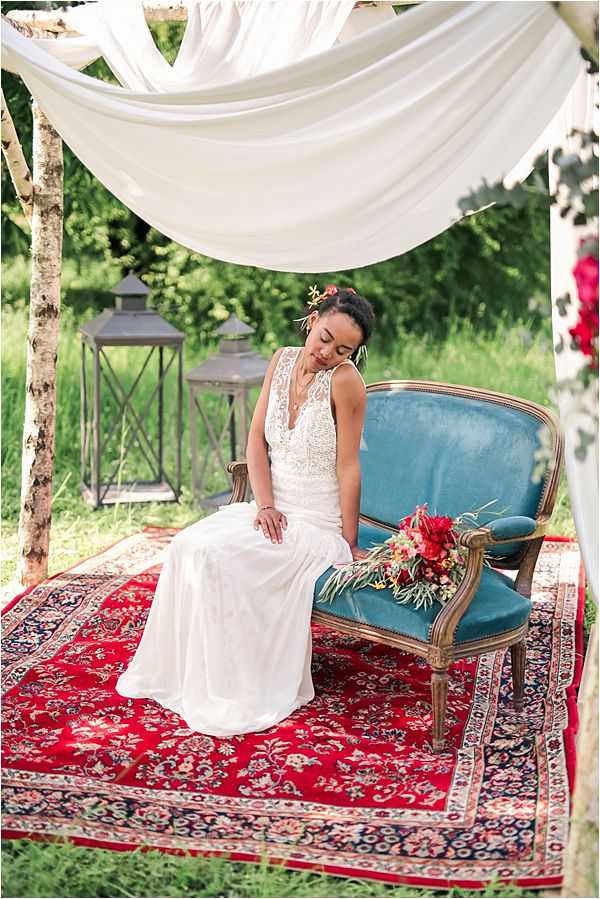 To make this day completely magical, Emilie has decorated the beautiful wedding cake made by our pastry chef, Jérémy, from L'Ami du Pain. Hummm … a sublime achievement that only needed to be tasted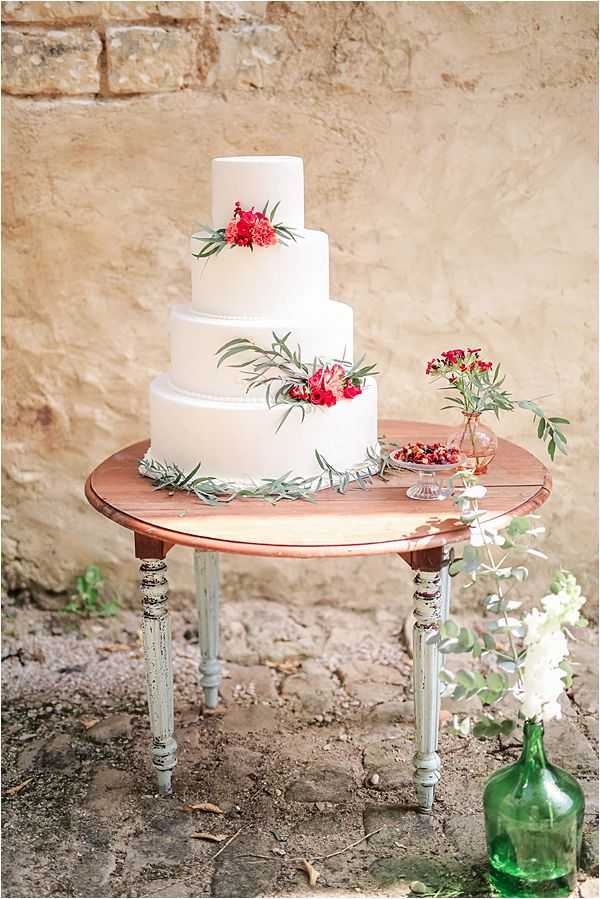 We wanted to bring together locals artisans ready to do everything to make your day a great day full of wonderful memories : artisanal beer, local dress designer, designer for the stationery, make up artist and hair designer, gifts for the guests …
Hope this styled shoot enjoy your eyes! Looking for more Bohemian-inspired shoot? Check this out.
Dare to be Different Wedding Inspiration in France Snapshot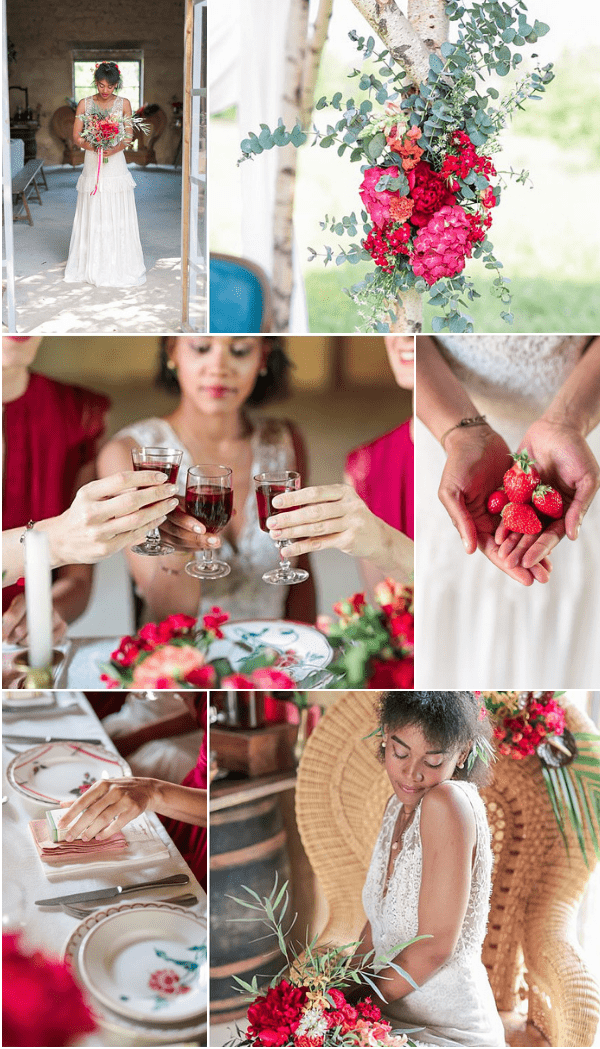 Vendor Details:
Reception Venue: Ferme Champsbertrand | Florist: Atelier Gypsofil | Decoration: La vaisselle d'augustine | Brides Dress: Salomé Gautard | Photographer: Lisa Hoshi | Hair Stylist: Elle & Lui | Make Up Artist: Cassandre | Stationery: Oh my Way | Cakes: L'ami du pain | Accommodation: Brasserie Mon Clem | Accommodation: Les Savons d'Icona | Accommodation: CaféthéSens | Accessories: D'oz D'idées | Bridesmaids Dress: Le Boudoir Mirabelle