If you are looking for an alternative wedding cake idea or are not fond of traditional wedding cake, try one of the latest trends – a Crepe Wedding Cake.  A crepe is a very thin pancake originating from Brittany in North West France but are now eaten throughout France and form the basis of Crêpe Suzette.
If you are planning your destination wedding in France any good local patisserie will be able to create the crepe cake for you.  Alternatively if you are looking to create a DIY crepe cake, bulk packets of crepes are available in supermarkets and you can make your own creme or buttercream and construct your own cake to add a little DIY french style into your wedding day.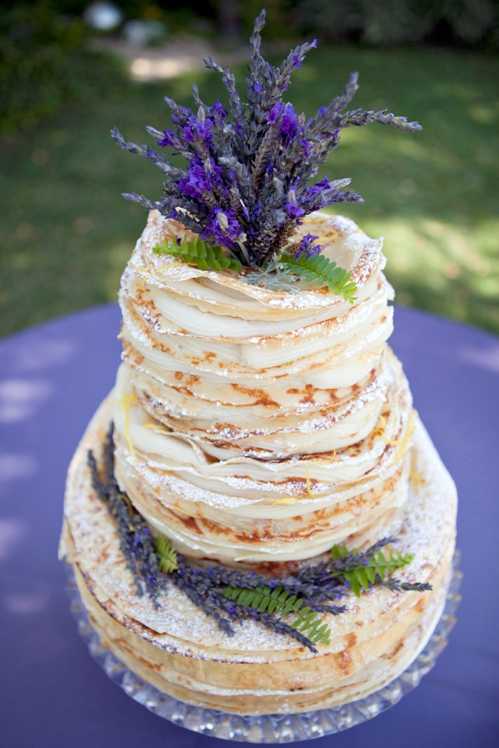 Lavender & Twine  for Petite Reve Cafe
Crepe cakes consist of layers of hand made crepes with a variety of flavoured cremes.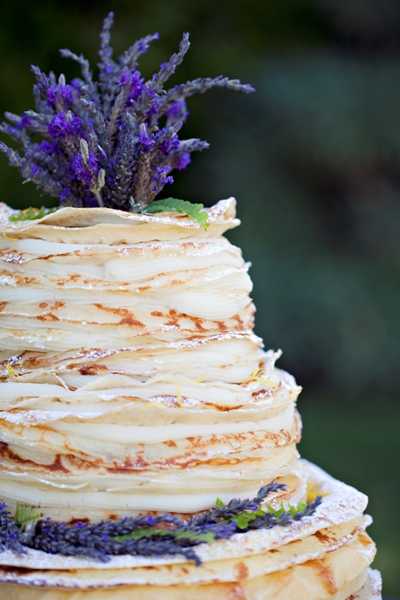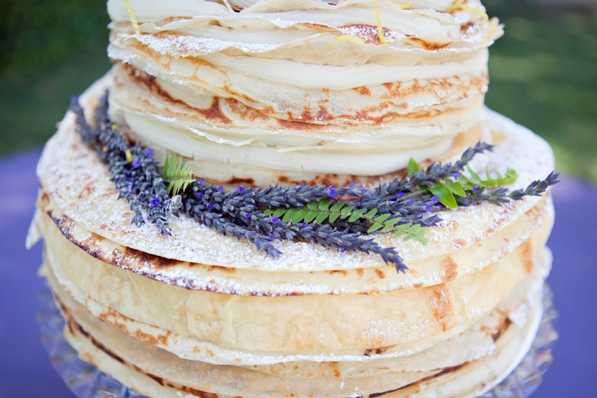 The beautiful lavender french crepe wedding cake above has been created by Petite Reve Cafe in Ventura California. The crepe wedding cakes has over 200 crepes in its construction  of lavender vanilla pastry cream and can serve 60 people.  Due to the delicate nature of the cakes, they are not available for shipping but transportation can be arranged.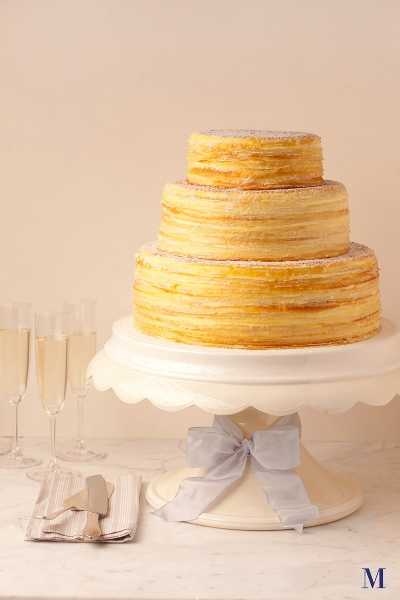 Lady M®
Another delectable company who can create your crepe wedding cake for you is Lady M® who gently caramelizes the top and sides of the cake until golden.  Flavors include vanilla, green tea, and marron (chestnut).
After this I have a craving for crêpes, anyone join me?
Monique x x