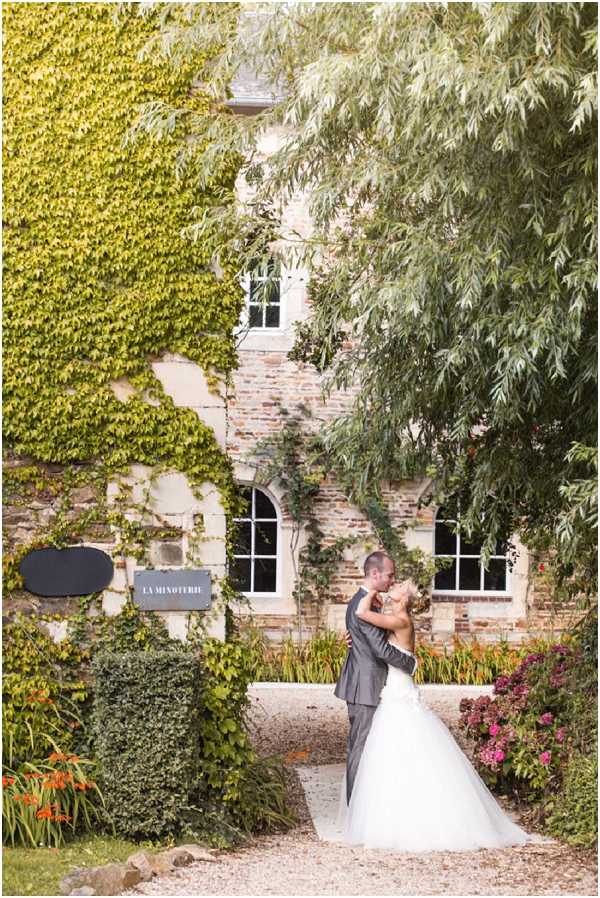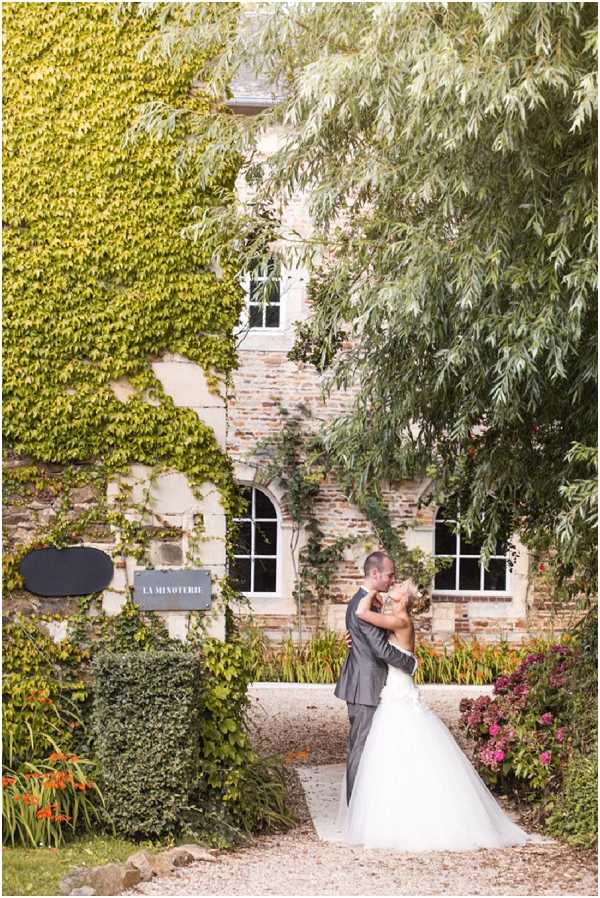 So we are back from Provence and Annecy feeling completely revived and full of creative energy!  After few crazy few days in Provence for the Team Amour shoot (more on that coming up soon) Mr T and I headed to Annecy for a couple of days R&R.
I can't tell you how much I needed some creative space, just to be surrounded my picturesque scenery and fabulous stimili, it was just what the doctor ordered!
For the first day back in the office we are starting with Alex and Morgane's countryside wedding in Normandy France.  Their wedding is filled with sweet details that accentuate the beautiful surroundings in Normandy.  Following the wedding planning Morgane like it so much that she has set up her own planning agency French Wedding Belles.
Morgane takes us through their lovestory and big day: "Alex and I met online. I am French, he is English and we were both living in England at the time. We connected straight away, writing to each other for only a week before meeting face to face. Our first date was just outside of London, in a country pub. Our second date was a holiday in Spain and a month later we stayed at my parents' in Normandy for Christmas.
The idea of becoming a wedding planner started to affect my career one year into our relationship, when Alex proposed to me.
It soon became evident that for the event we longed for, we would have to host it in France. That isn't to say extortionate weddings cannot be had over here – some Parisian receptions can be decadent beyond belief with price tags to suit, but for the most part (especially in rural France) you can expect to pay around 50% of English prices to host a like-for-like wedding.
As chance would have it, my hometown in Normandy is the depiction of rural France, and with that comes endless postcard venue possibilities, as well as the cuisine. Basic eating and drinking comprises restaurant-quality food and wine, so the cheapest wedding caterer available (who I incidentally used for my own wedding) produces dishes you would expect to pay a fortune for in England.
The low prices extend to chair hire, linen, photography, DJ services, even babysitters. The much lower cost of living out here is honestly reflected in the rates professionals charge, and the large price differential (as well as the character, food and atmosphere).
Our own choice of venue was Le Moulin de Bully. In one of their gardens we found a cherry tree ended up as a driving force for the overall theme. It was depicted on our invites, sculpted into our centerpieces and presented itself in small details all over the wedding, and of course we were married under it.
Neither of us felt compelled to be married in/by a church. We wanted something bespoke and reflective of us, of its own conviction and not out of religious necessity. The Ceremonial Celebrant we hired was very effective in communicating our ideals and scripted the entire ceremony very eloquently.
The entire wedding (from a barbecue on the Friday evening, through the ceremony, cocktails and reception on the Saturday, and lunch on the Sunday) was held at the venue, which also included rustic gîte-style accommodation – ideal for our UK guest list comprising half of the attendees. The wedding day itself was eventful, migrating around various parts of the venue. Ceremony on the lawn, cocktails on the river, open air planchas in the courtyard for starters, a flashmob during dinner, Chinese lanterns after dark to name a few.
All decorative elements have been created by myself, with some assistance from my now husband in the fabrication stage – for example construction of the Photo Booth and signage, designing and drawing invitations, menus, the thumbprint tree – as he is by trade a creative professional and I should, after all, utilise what resources I have available to me!
We had an amazing time and would love to do it all over again."
Wedding Suppliers:
Wedding Photographer : Nath Ziem   | Wedding Planner: French Wedding Belles   | One the Day Coordination: Les bulles de Bonheur | Wedding Venue: Le Moulin de Bully   | Wedding Dress: Faragé  | Bridal Accessories: Cartier   | Florist: Jardin d'Enfance Caen 14000 | Hair and Makeup Artist: L'atelier d'Alison Caen 14000 | Grooms Outfit: Hugo Boss | Grooms Shoes and accessories: Hugo Boss | Wedding Rings: Arlington & Co  | Caterer: AD Traiteur  | Stationery & Invitations: French Wedding Belles  | Wedding Decorations: French Wedding Belles | DJ: Nicolas Raison | Chair hire and table linen: Alpha Service |