These two from the Netherlands wanted to celebrate their love at a countryside wedding in Dordogne, France. The sweet cottage venue they chose had complete privacy for their intimate guest list. They made sure it was a family affair in every detail by including their kids in each part of the destination wedding.
They came to marry in the Dordogne, in Sainte-Mondane, a small country village located a few kilometers from one of the most beautiful villages of Périgord, that of Sarlat. It is also just a few minutes from the famous regional park of Causses du Quercy, a reserve lined with cliffs, caves, and rivers of beauty in the Dordogne.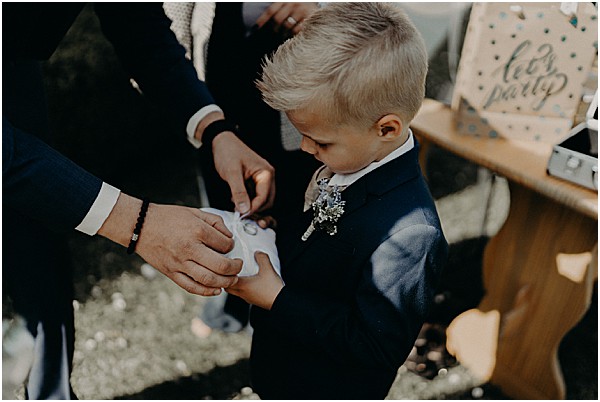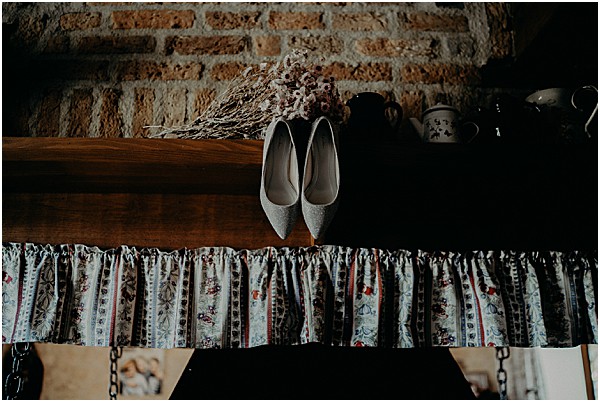 The wedding took place within a large cottage called "The Hameau du Soleil". A wooded place with beautiful stone country houses, a huge domain in the countryside. Old country houses and very typical small French villages with inside these pretty houses, an old rustic atmosphere.
Preparations for the bride and groom took place on site as well as all stages of the day. So they were able to really soak in every aspect of this venue.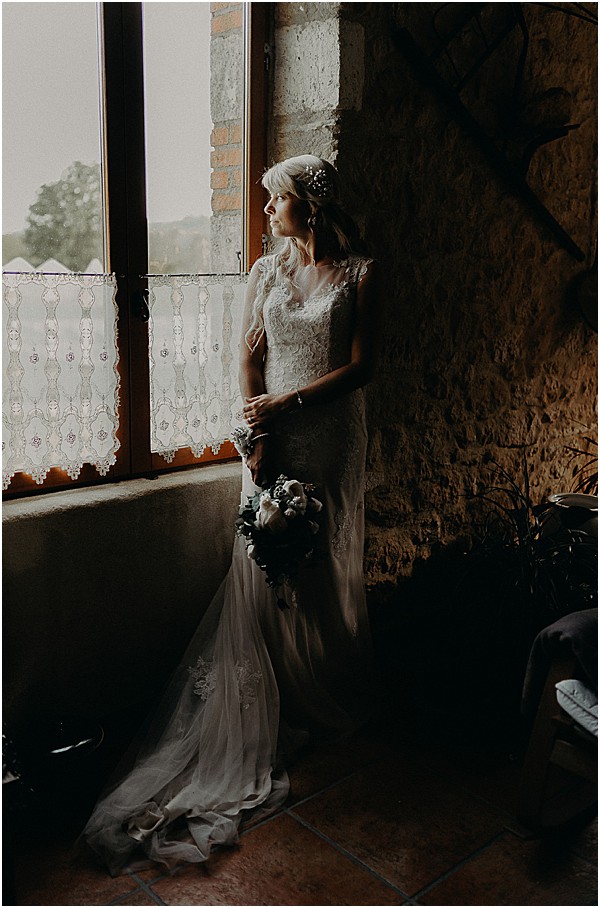 A day filled with love and family
They chose to celebrate their love during a ceremony in the estate's garden, a ceremony of happiness led by Aaltje Kolthof. Some rituals took place during the ceremony and beautiful greetings of love exchanged. Their children participated in the union because for them it is important, they are very close to them. A day filled with love and family.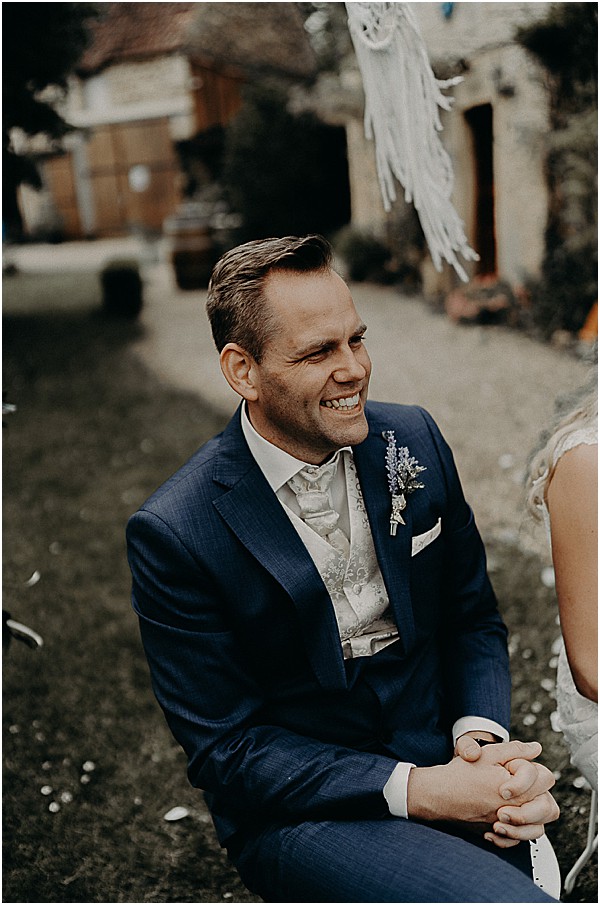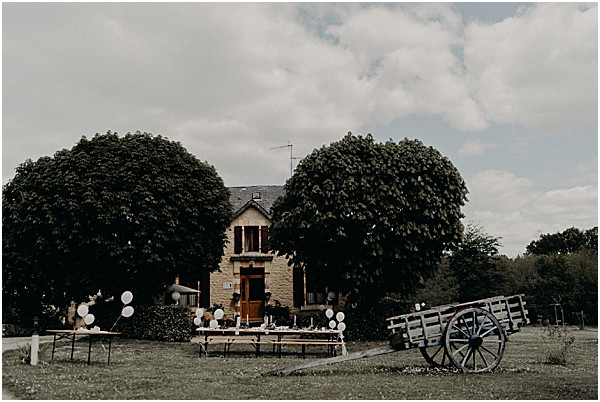 Finally, at sunset, the bride and groom escaped for alone time to love on each other and took a trip into the village by the roadside near the fields.  A moment of love and tenderness that marks the end of this beautiful day and starts a beautiful forever.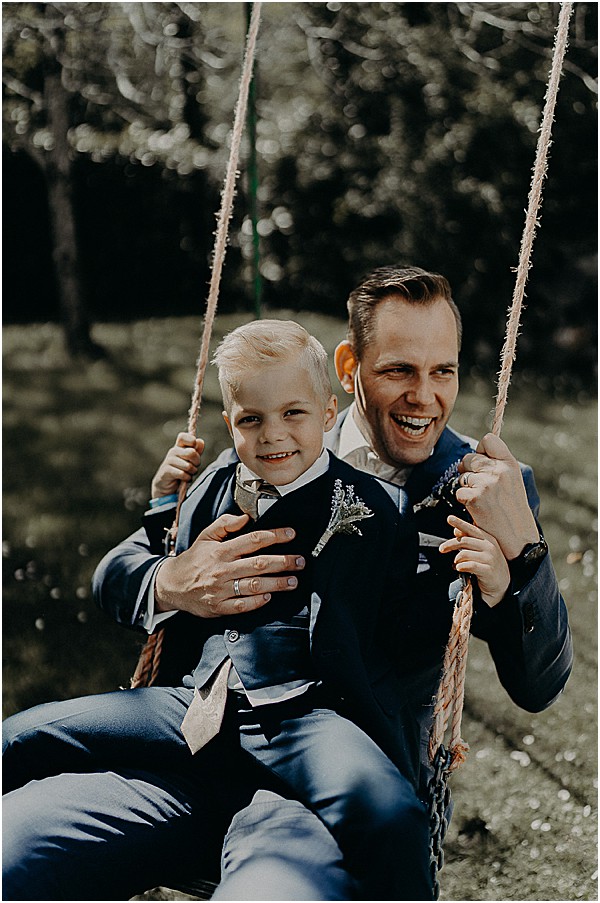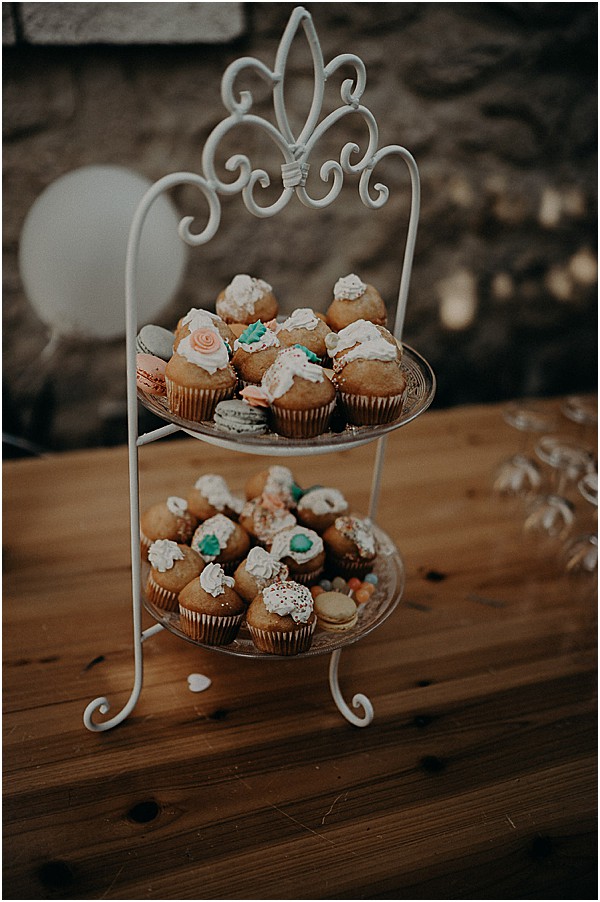 After the ceremony, a cheerful reception ensued. A music break, some drinks, beers, small cupcakes and a few moments of relaxation with the children in the area. Xandra & Johan had prepared a beautiful dinner table in the garden to spend the evening outdoors. A wooden table with eucalyptus leaves, a simple and natural floral decoration.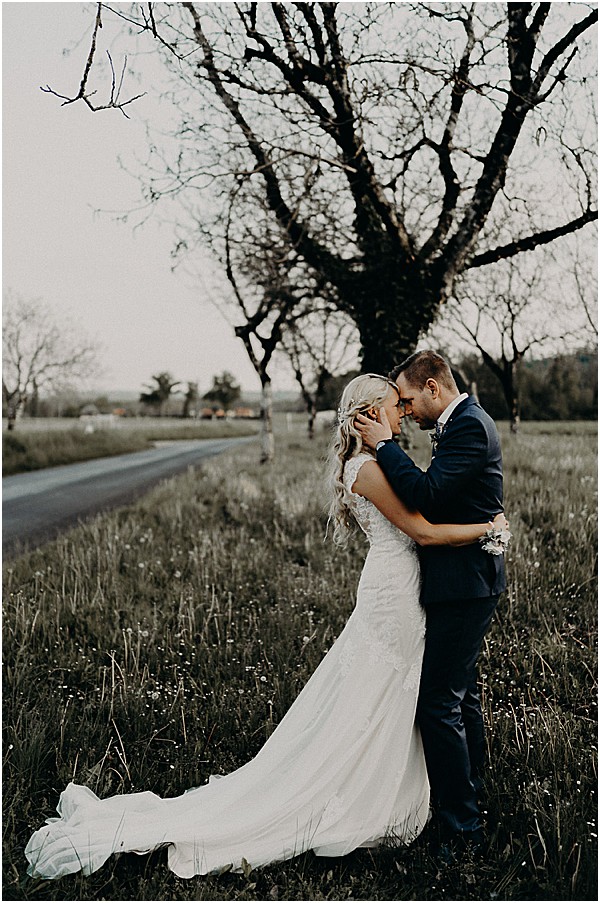 This beautiful French countryside wedding was full of family time and intimate moments in the village. Time really stood still for this big day.
See more real weddings in the Dordogne region: Here on the Directory
Countryside Wedding in Dordogne Snapshot 
Countryside Wedding in Dordogne Vendor List 
| Photographer Harleena Photographe | Accommodation Hameau du Soleil | Wedding Dress Ladybird | Grooms Outfit WE | Florist Blooms of Grace | Shoes Rainbow Club |