Coral has long been one of my favourite colours (after my trademark red of course).  I love its vibrancy and there is something really honest about the colour coral to me, not to mention that it is a universal colour so suits nearly all skin types and hair colours.
So I am indulging today is some coral wedding ideas. Although coral can be used for a winter wedding, it has a radiant quality that is aligned with spring and teamed with sage or mint and other pastel shades is ideal for your spring time wedding.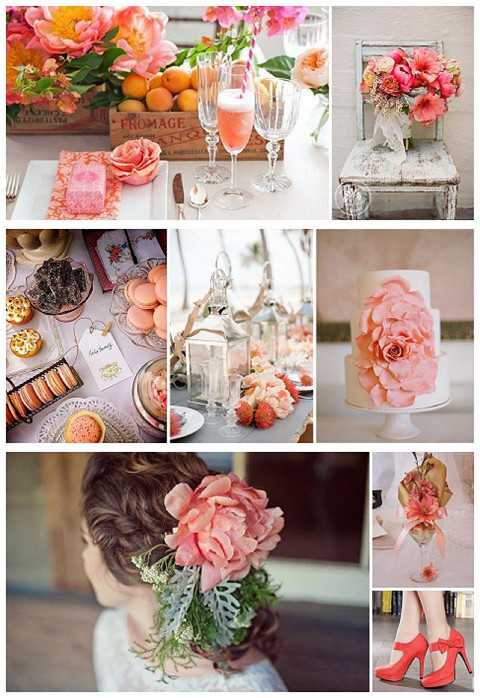 Coral Party, Coral Bouquet on chair, Coral Macarons, Coral Beach Flowers,White Cake with large coral flower,
Coral Bridal hair accessories, Coral Wedding Favour, Coral Shoes,
Coral comes in many different shades, with the light shades edging towards soft peach.  A large block of coral can be harsh on the eye and using it as an accent colour for wedding stationery, can provide that splash of vibrance needed.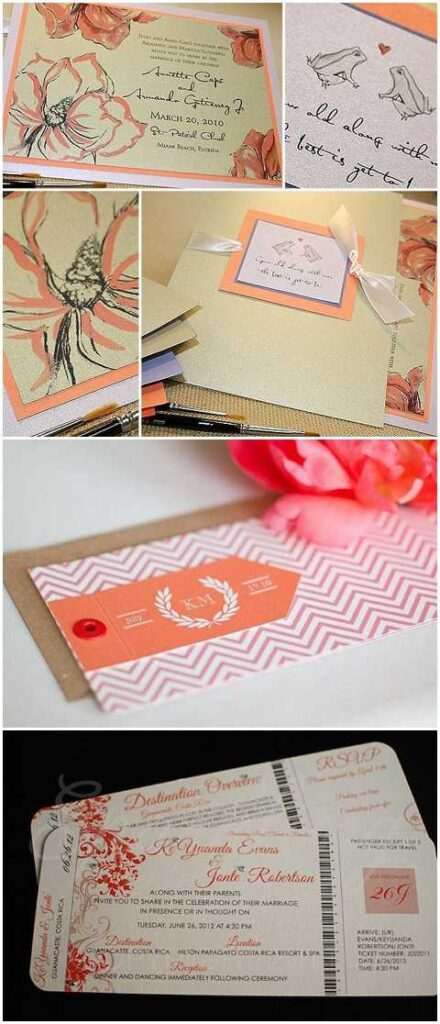 Chevron Stationery, Hand drawn flower stationery, Coral boarding pass,
If you are looking to soften a bold coral, then an ombre cake creates an ideal medium to demonstrate your colour palette.  It is also allows you the freedom to style your wedding using shades, rather than being constricted to a single shade of coral.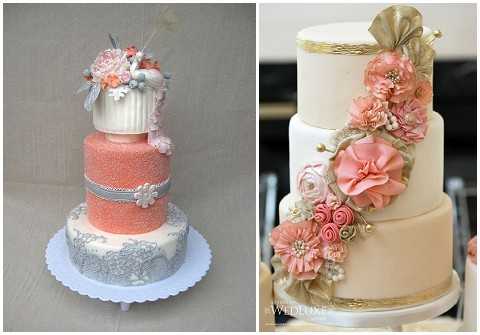 Coral Ombre Cake, White and Small Coral Flower cake, Tiered white coral and silver cake, Coral and Gold Wedding Cake,
 As I mentioned in the introduction Coral is a universal colour meaning that it looks good on most skin tones, as learnt during a brief segway as a personal shopper.
Finding bridesmaid dresses can be difficult due to body shapes and skin types.  However choosing a universal colour and allowing your bridesmaids to choose a dress suitable for their shapes, creates a cohesive bridesmaid look without any wardrobe disasters.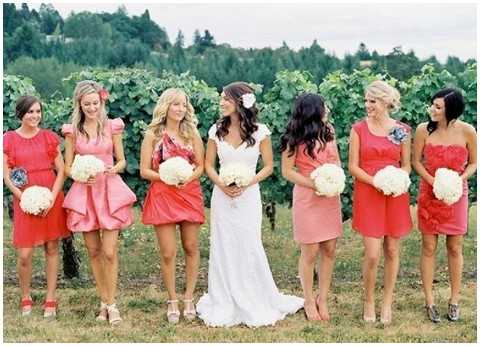 Mix and match coral bridesmaid dress from a FWS real wedding, 
Cocktail Coral dresses,
 Coral flowers for me = spring.  The match perfectly with a relax rustic or shabby chic wedding and when teamed with another current favourite succulents, add texture and contrast to an arrangement.
Coral Table Flowers on FWS Real life wedding,  Coral Garden Roses,   Coral Handheld bouquet , Coral Loose Flowers in vases, Coral Succulents Bouquet, Coral Sweet Peas,  Coral arrangement,
For real life inspiration view Kelly and Jon's Coral wedding in Bordeaux.
Also Simone and Sean's coral wedding at Chateau Rigaud in South of France filled with different shades of coral – south of France coral wedding here.
I would love to hear your feelings towards coral and if you are looking to add this to your wedding day style?