It is Coco Chanel wedding theme wonder on the blog today, as I have decided to stop muting my creative side and let it loose in weekly inspiration boards across a range of French style wedding and theme ideas.
The iconic French fashion designer Coco Chanel exudes chic elegance and an understated dramatic flare that is contained by luxury materials and flawless details.  The style works in all seasons, but as we are summer loving I am adding in hints of pastel pink to the striking contrasting colours of black and white.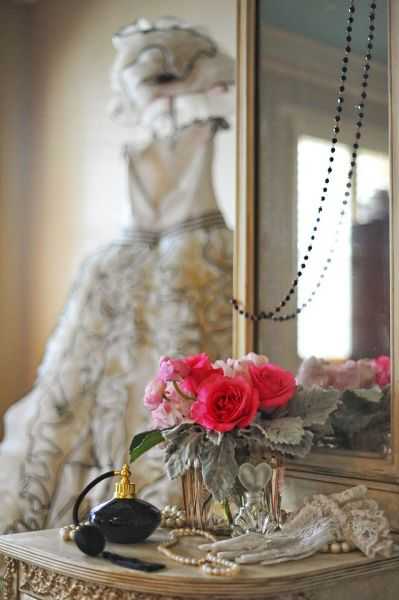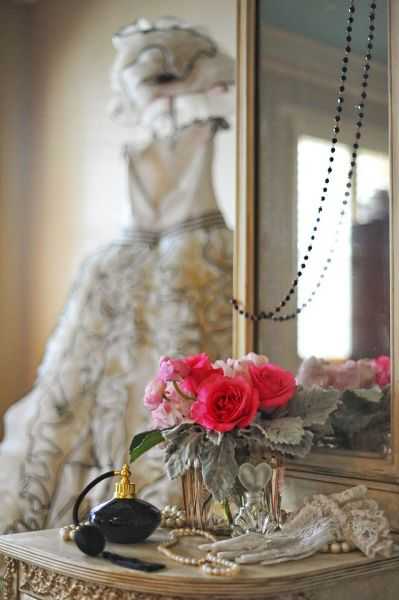 Credit: Ace Photography
It would be fitting to have a Coco Chanel themed wedding in Paris, complete with intimate chapel wedding and old school luxurious wedding reception venue. However if this is not the case, the key to a Coco Chanel look is to stick to a limited colour palette and spend your money wisely to create the opulent look.  Use white linen, faux pearls purchased at discount stores and black ribbon to establish the look and add more budget into the floral arrangements to create an opulent impact.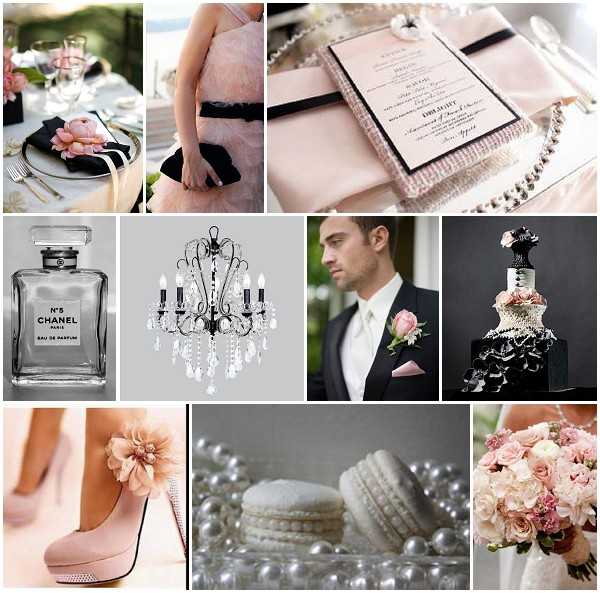 Table Setting: Ceremony Blog, Bridesmaid: Pink and Black Bridesmaid Dress, Wedding Stationery: Style Unveiled, Perfume: Chanel No 5, Chandelier: Chandelied, Groom: Black Suit with Pink buttonhole, Wedding Cake: A Wish and A Whisk via Style Unveiled, Shoes: Pink Shoes with floral detailing, Pearl Macarons: LeBonBon, Pink Floral Bouquet: Classic Creations,
For the bridal attire choose a dress with its own style of dramatic flare or alternatively choose an understated dress and add in a statement necklace.
Dress: Karen Hendrix Couture, Necklace: Second Look Jewellery
You know that I love my wedding cakes, so a quick look at the detailing on this three tiered show stopping centrepiece of a cake!
Wedding Cake: A Wish and A Whisk via Style Unveiled,
I hope you like the Coco Chanel board and don't forget to check back in next week when I have a US renowned blogger coming over to share one of her inspiration boards.