Good Morning lovelies, I can't quite believe we are nearly at the end of February already! Let's slow down for a moment and enjoy some beautiful warm Provencal sunshine at this classically romantic Chateau de Robernier wedding!
I'm eager to re-visit Provence one day soon, it's just so stunning and with Cap Ferrat described as the Beverly Hills of the French Riviera it's difficult to stay away.
Today's fairytale Chateau wedding will sweep you off your feet, just imagine getting ready with your bridesmaids in an uber chic suite with a glass of champagne in your hand and the best day of your life ahead of you! Our gorgeous bride Elaine chose a stunning Pronovias wedding gown which she complimented with a couture bridal hair adornment by Hermione Harbutt and a pair of sparkly Jimmy Choos!
I shall be handing you over to our gorgeous Bride Elaine and her very talented wedding photographer Maya Marechal of LM Visual to walk us through the day…
Maya: "I'm spending my autumn reliving all these beautiful summer weddings that I covered a few months ago. It gives me a warm feeling to remember the sweet and remarkable love story of these two love birds who decided to have a destination wedding in the fairytale-like venue of Chateau de Robernier in sunny Provence.
Elaine and Charlie are both Irish, but Elaine grew up in France. Thus, it was important for them to get married either in Ireland or France. Since they wanted an outdoor wedding, France would be an easy place to plan everything.
They both wanted a soft, romantic and effortless wedding where nothing was too structured, fake and modern. And I just have to say that I love their choice of colours of blush pink and a touch of light green.
Our beautiful Bride Elaine: "We decided France would be more fitting as I grew up there and we both wanted an outdoor wedding (something which you cannot plan in Ireland very easily!). I initially wanted a venue which was a bit more low key such as a vineyard however Charlie wanted to go all out with a Chateau! As I'm a hopeless romantic and a big Disney fan it didn't take much to persuade me! We also wanted exclusive use of the wedding venue, making it more intimate and relaxed for everyone. As soon as we visited Chateau de Robernier, we knew we had found our dream venue to celebrate the best day of our lives."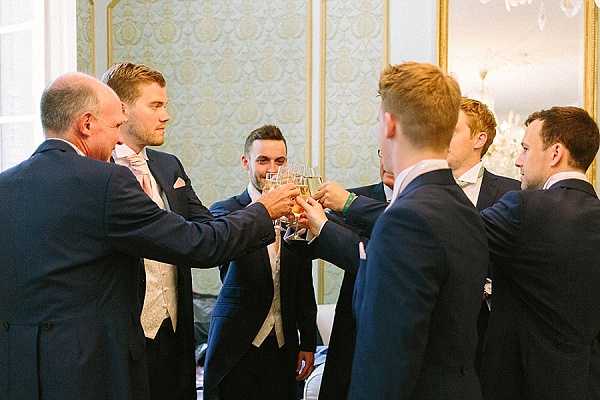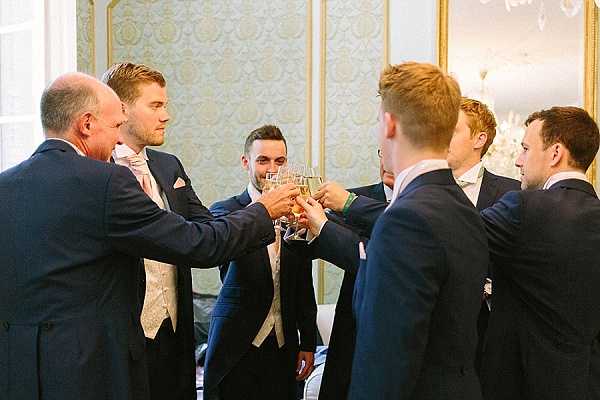 I know we all love a romantic proposal story especially when it includes Paris. Elaine walks us through Charlie's surprise proposal…
"I had arranged with my family to go to Paris between Christmas and New Year in 2013. As we arrived at the hotel, Charlie was there waiting for me. I was completely taken by surprise but I knew as soon as I saw him that he was going to ask me to be his wife. Last time he surprised me like this was to ask me to be his girlfriend when he turned up at my door from the other side of the world!"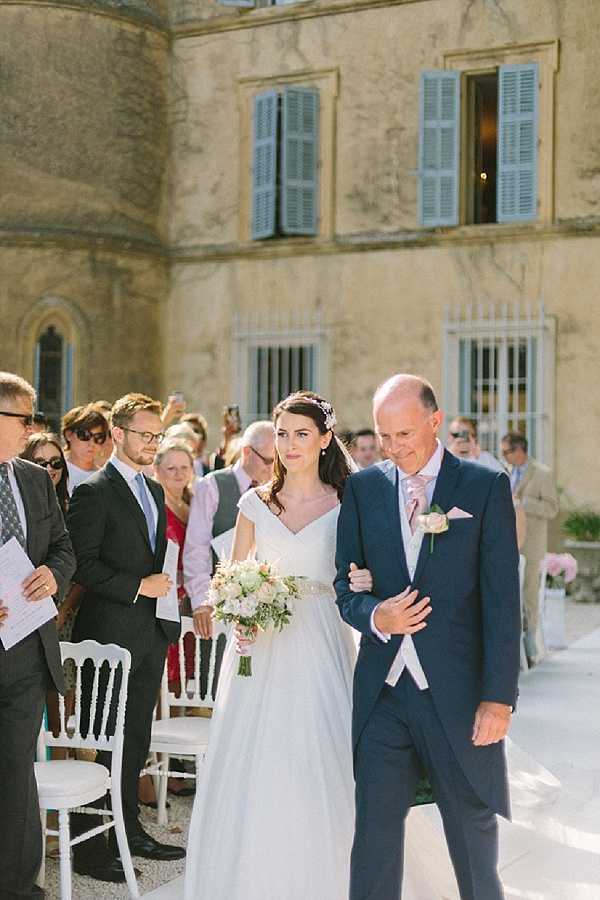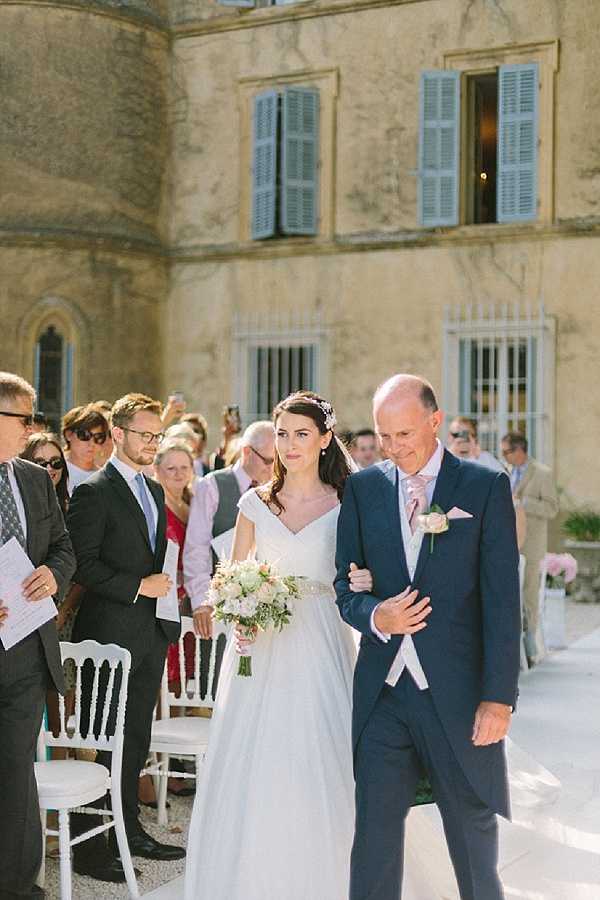 "He looked far too smart and despite it starting to rain he really wanted us to go to Parc de Bagatelle for a 'walk'. However upon arrival we realized it was shut and after a quick detour in a taxi trying to avoid the dodgy areas of Bois de Boulogne, we finally got out and the rain stopped (it was meant to be!).
We spent the next 30 mins walking around the park and lakes, filling in the gaps with small talk whilst I was examining where he could have possibly placed this ring. Turns out he was working out where he could propose! After a detour in to the bushes "to go on an adventure" he finally got down on one knee and I said yes!
We then walked back to the bench by the lake overlooking the Eiffel Tower where he surprised me further saying we would be eating there later on this evening!"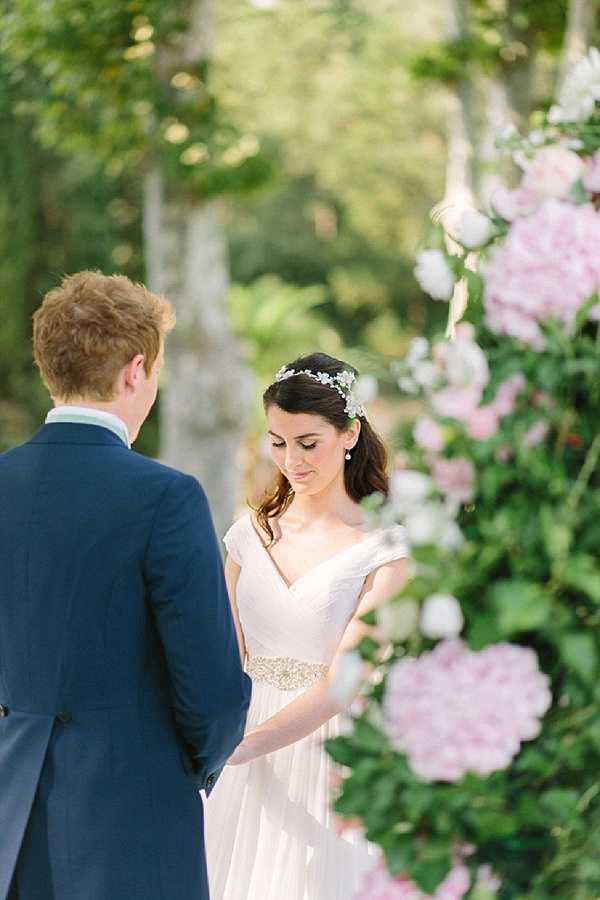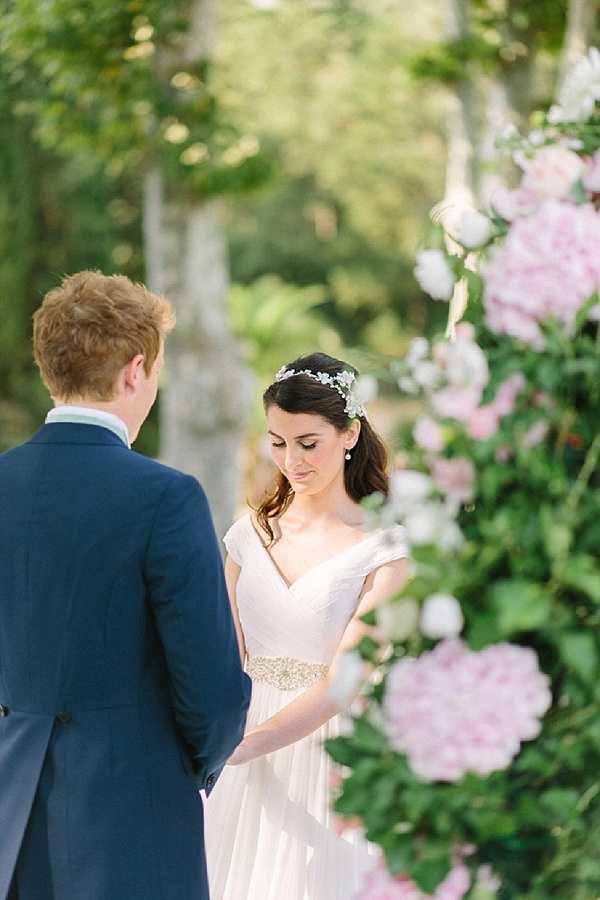 My heart was touched when I read that our handsome groom Charlie's wedding ring was made up of his late Mum and Dad's wedding bands. How very special and such a wonderful piece to treasure.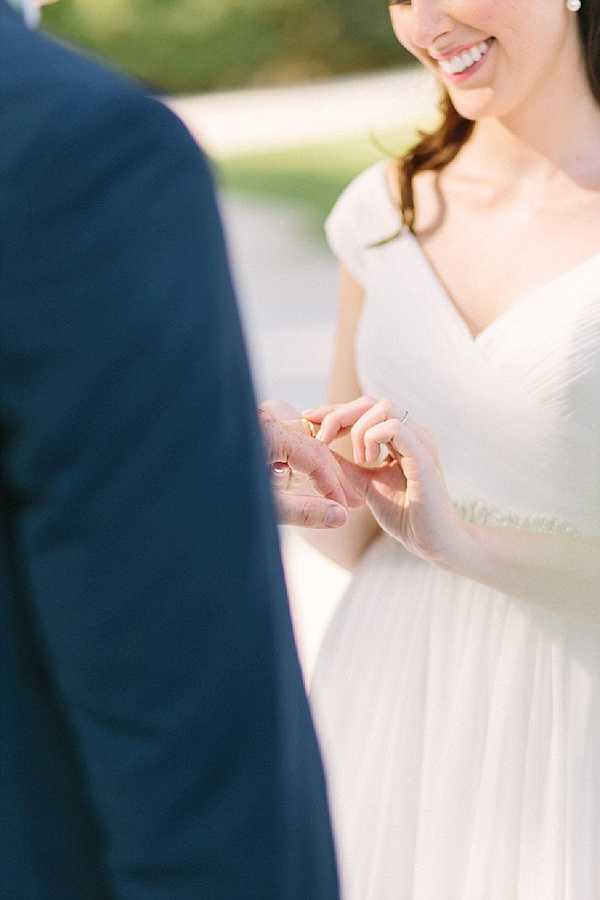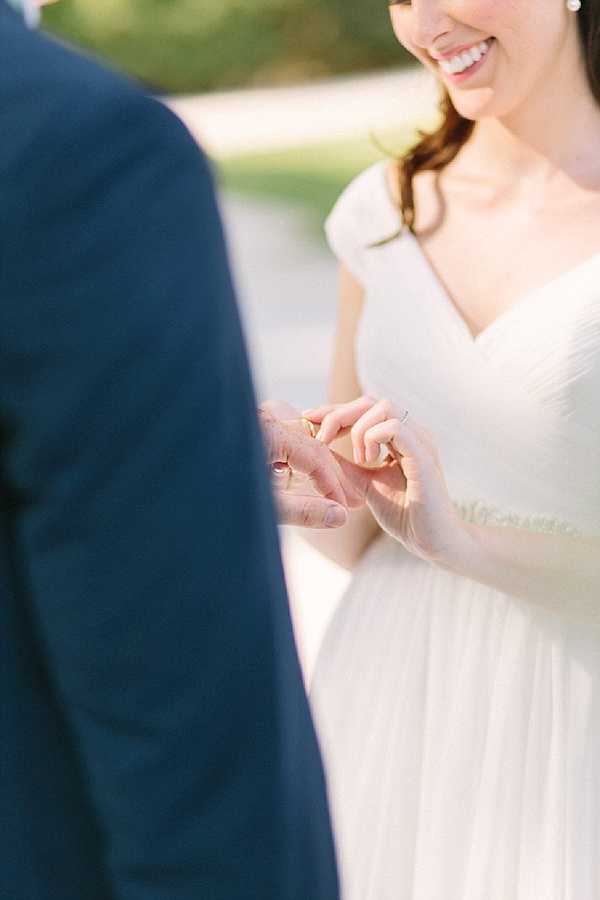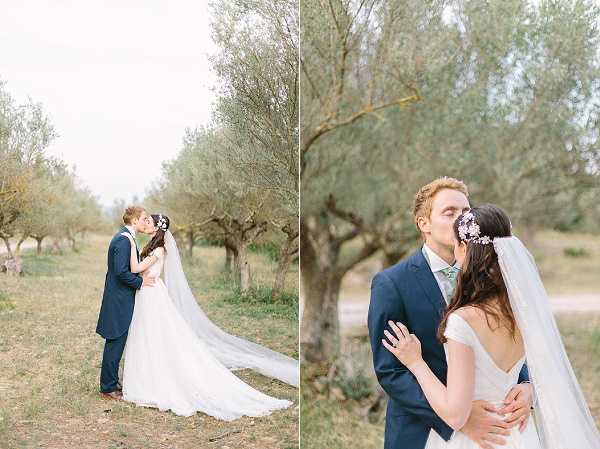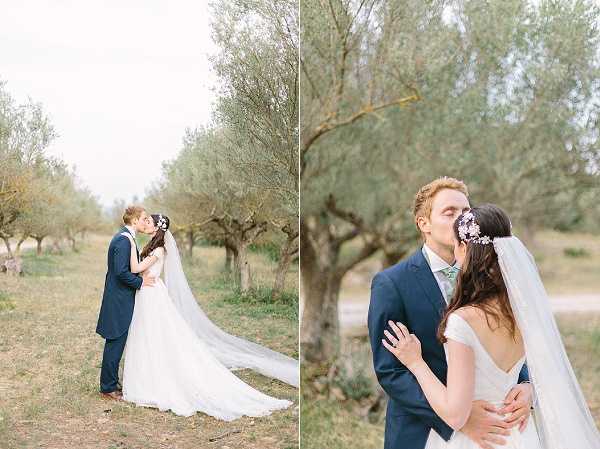 Maya: "I just adore how this wedding could be both beautiful and emotional. As their photographer, it was a memorable thing for me to capture all these memories for the both of them as well as for their families and friends."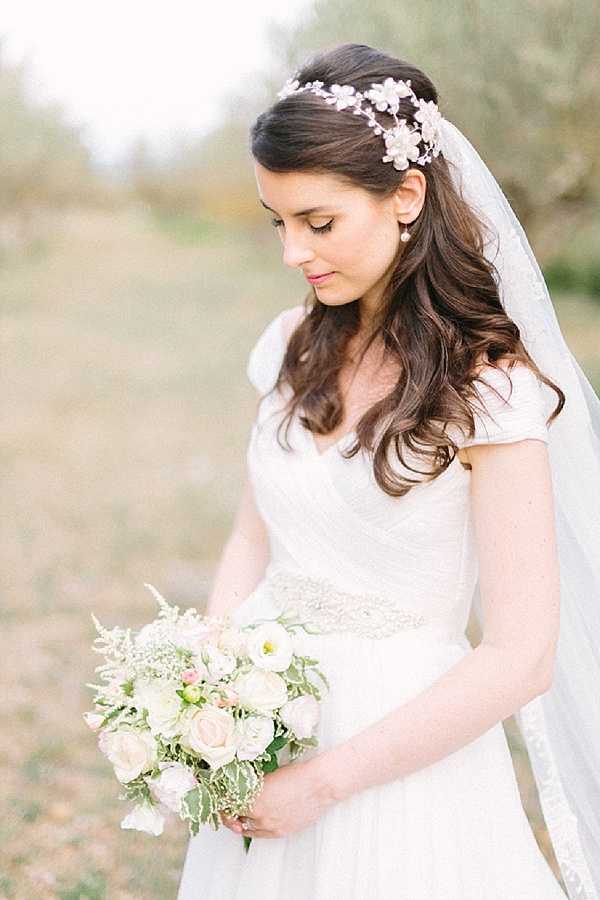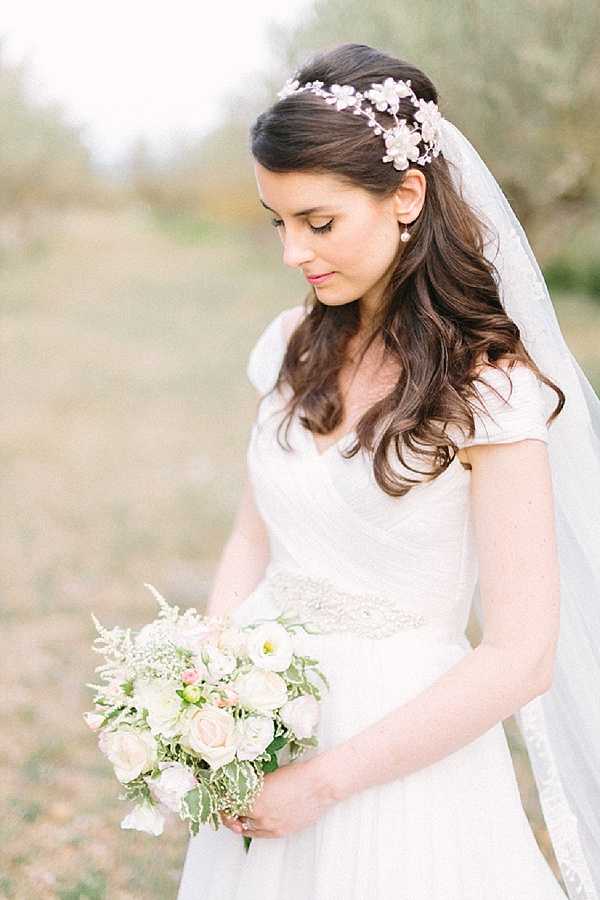 Bride: "As we had carte blanche with dressing the venue, we spent a lot of time personalising and finding all the small details that made our wedding so unique to us. Throughout the day, our guests kept telling us how very us our wedding was and that we had thought through every single detail!"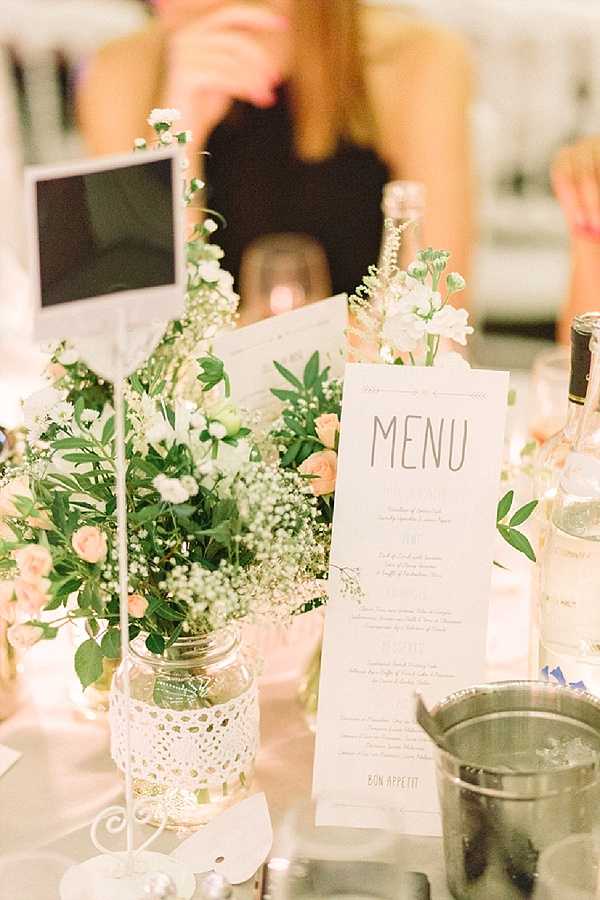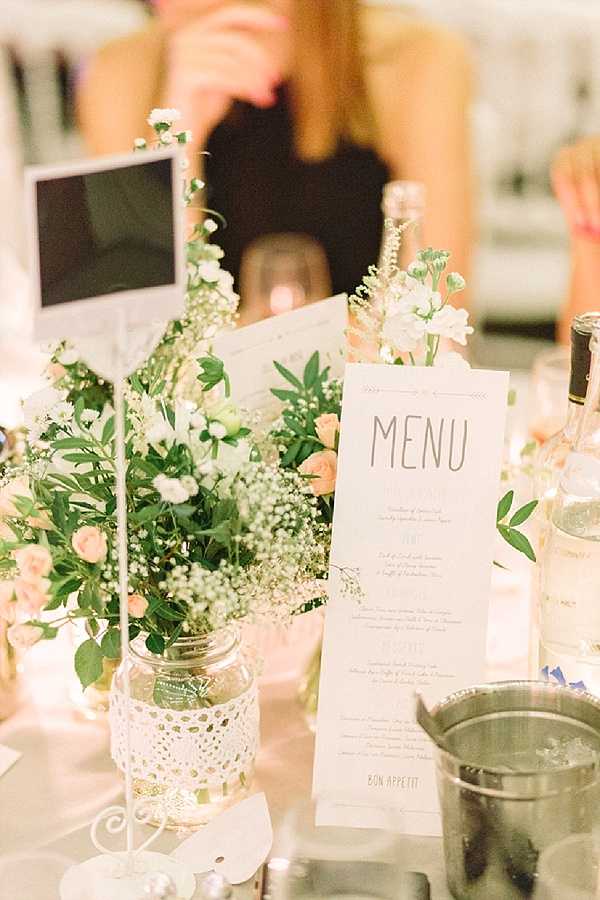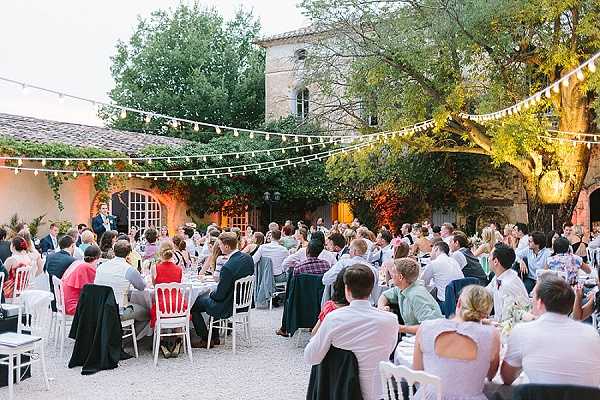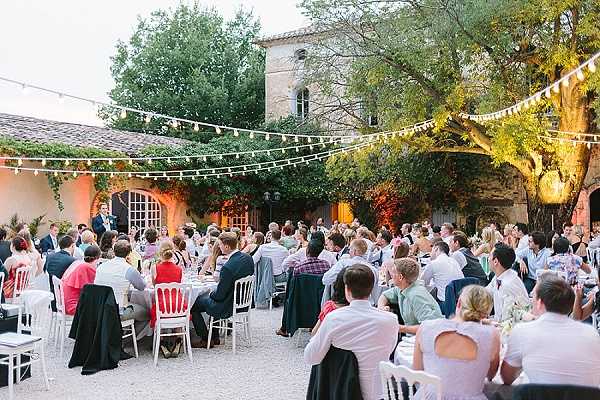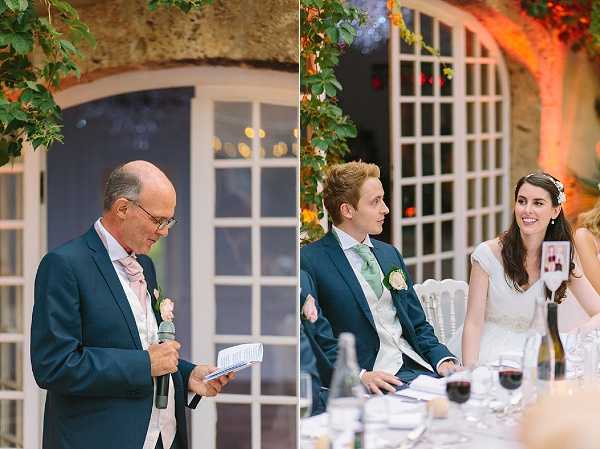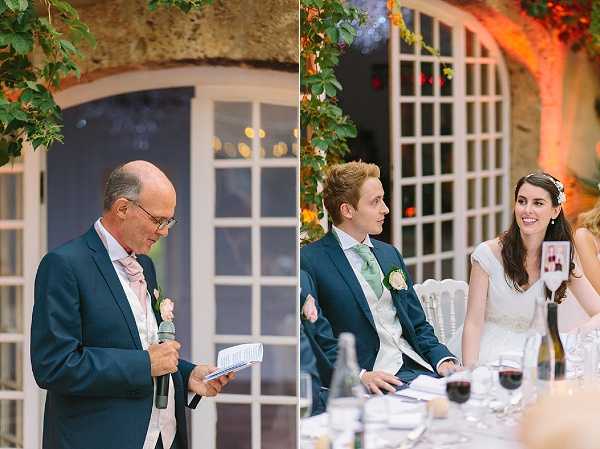 How very romantic! For more stunning weddings at Chateau de Robernier click here.
With love,
Christina x
Classically Romantic Chateau de Robernier Wedding Snapshot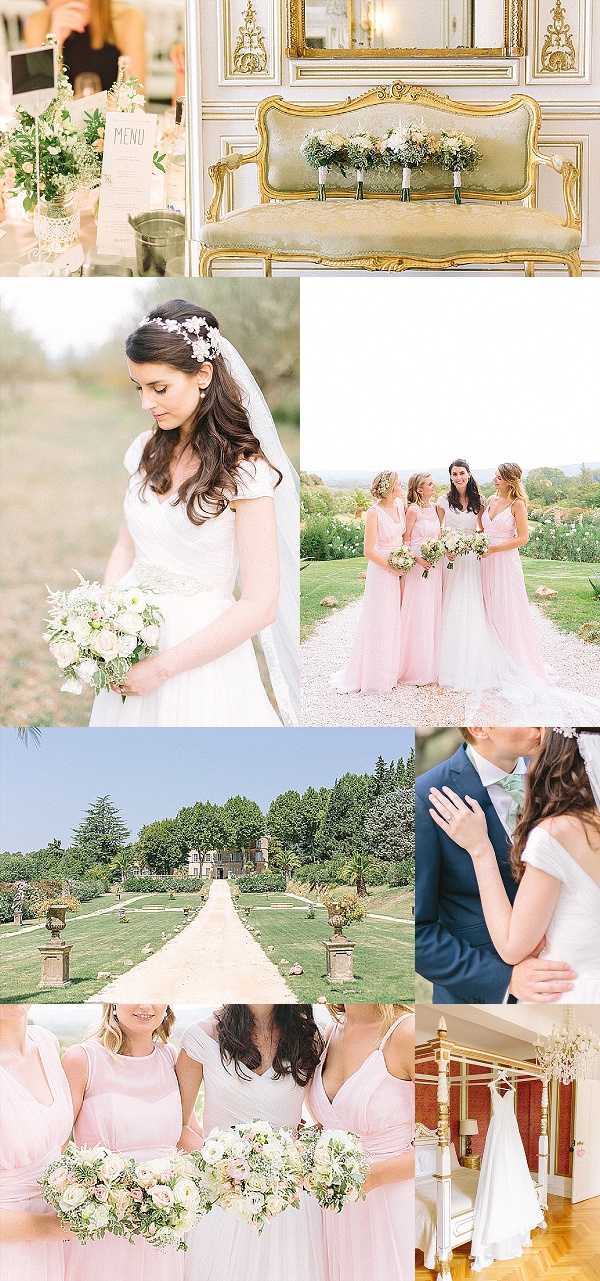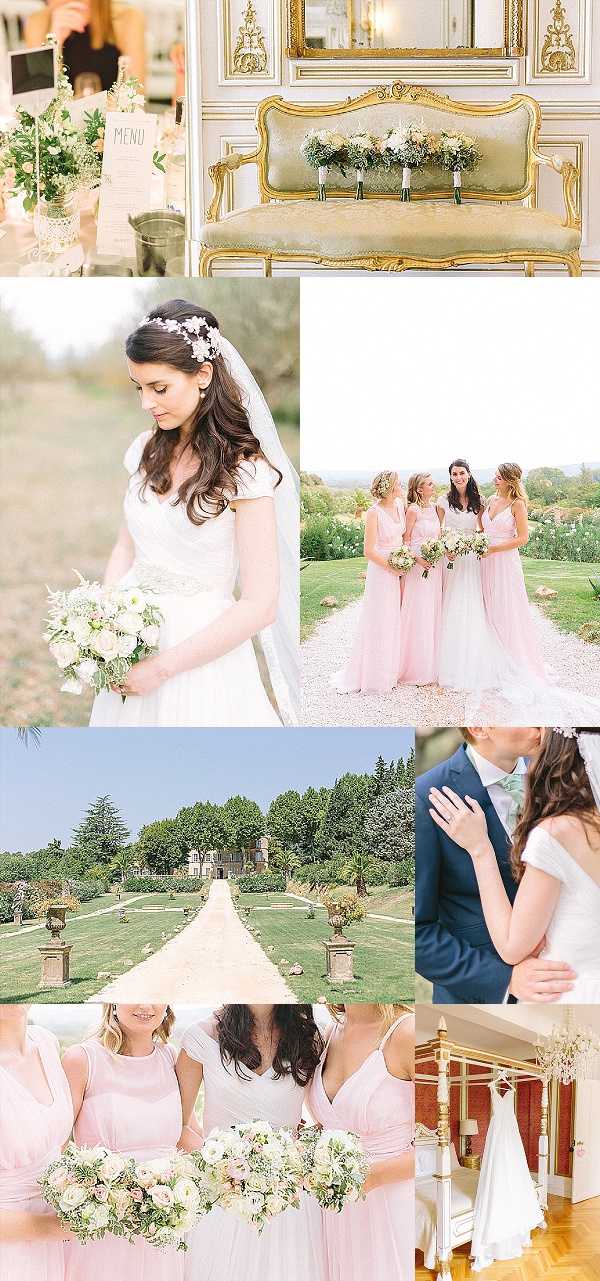 Wedding Vendors
Photographer: LM Visual Wedding & Lifestyle | Location: Chateau de Robernier | Bride's gown: Pronovias Bride's Accessories: Hermione Harbutt | Bride's shoes: Jimmy Choo | Bride's veil: Pronovias | Make Up: Emilie Lovicourt | Hair: Alexandre Reboul | Videography: ClapStudio | Wedding rings: Charlie's band is made up of his late mum and dad's wedding bands | Groom's attire: Ted Baker | Groom's shoes: Reiss | Catering: Gaudefroy Receptions Traiteur | Celebrant: The English Celebrant  | Band & DJ: Brightlights