Paris is always a GREAT idea, right?! It certainly makes Fridays extra special so today we are finishing off this fabulous week with a classic destination elopement in Paris.
Kerry and Geoff decided Paris was the city they wanted to begin their happily ever after and boy was it romantic, from personalised vows read out to each other during their intimate outdoor ceremony to an utterly romantic tour of the city of love!
Kerry looked exquisite in her strapless Watters gown which she paired with a glamorous pair of Jimmy Choos. Her hubby looked equally dapper in his tailored Burberry suit.
From their memorable Bali engagement (sounds wonderful doesn't it?), their sweet story is a must read. We'll now pass you over to our gorgeous bride Kerry who will be walking us through their destination elopement…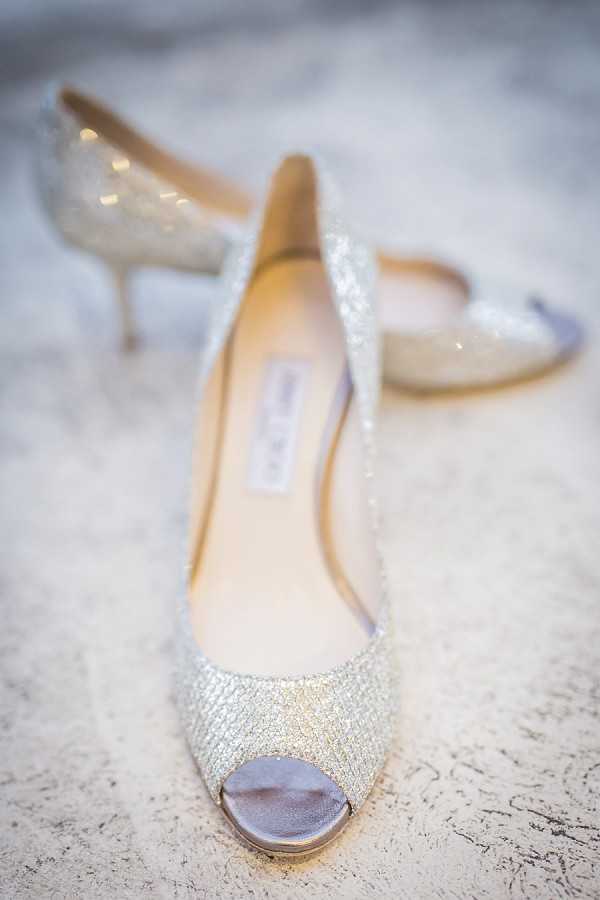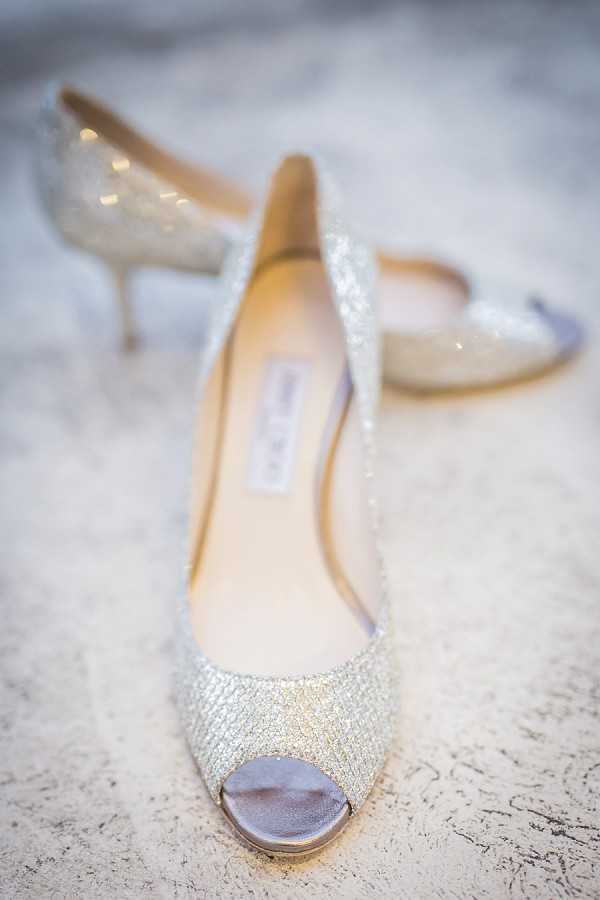 "We met at the beginning of the summer 2010. I was dragged out by some girlfriends to the Roxy, a popular country bar, after work. He was there with a group of his friends. He bought me a drink and we went for a drive after the bar closed. It wasn't supposed to be more than one night but we ended up spending the rest of the summer together getting to know each other."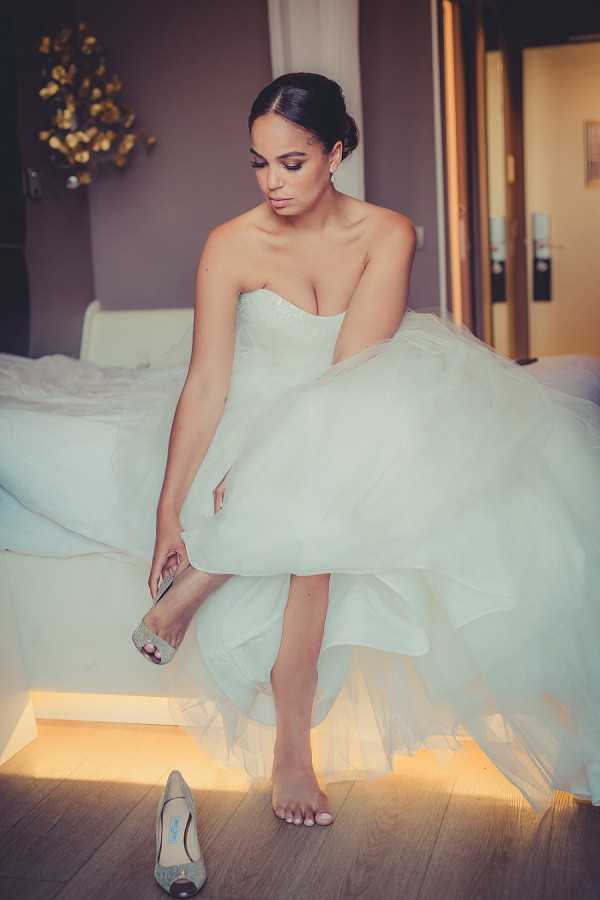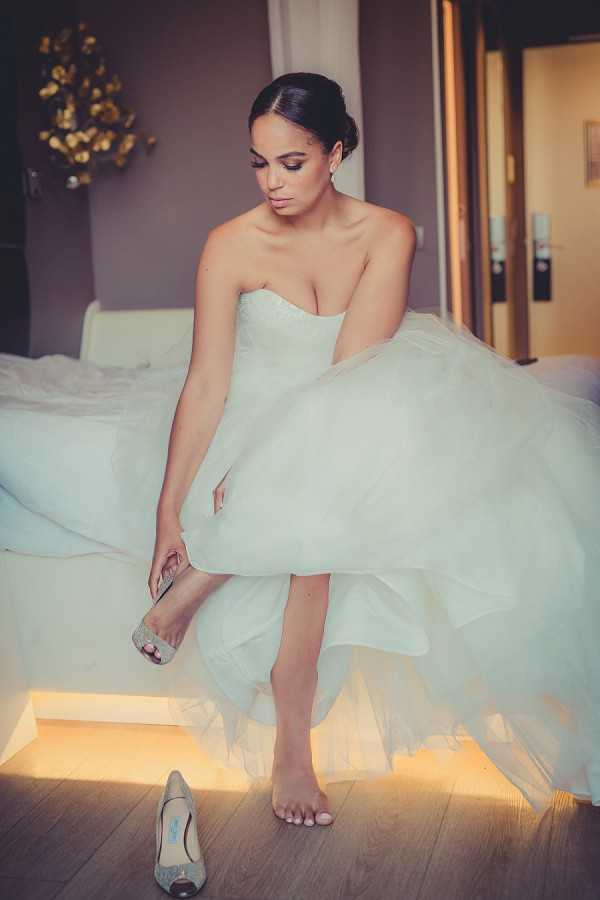 "Geoff proposed on the beach on Valentine's Day in Bali February 2016 at sunset. It was very romantic in one of the most magical places we had been. He was super nervous and thought he was going to mess it up so badly. But it was special and I said of course: YES."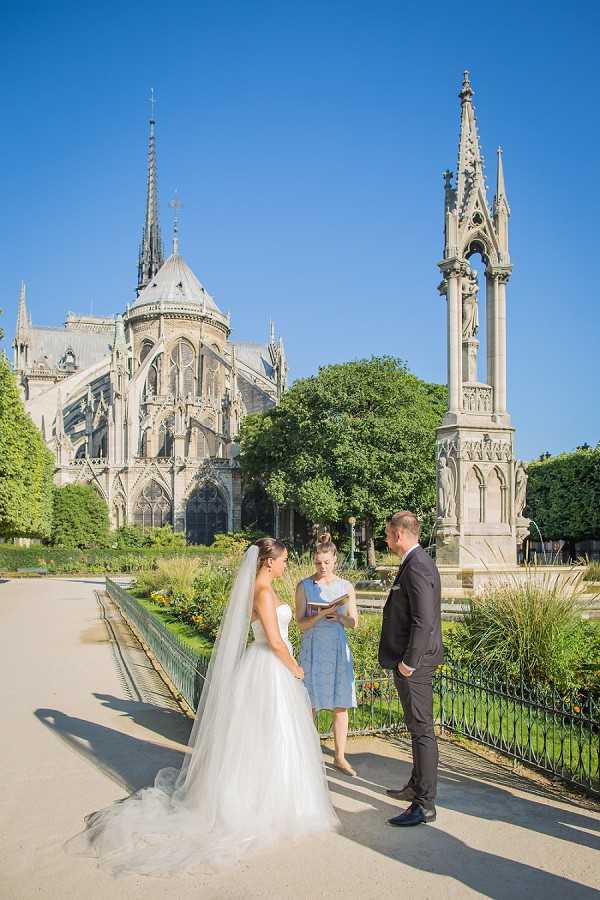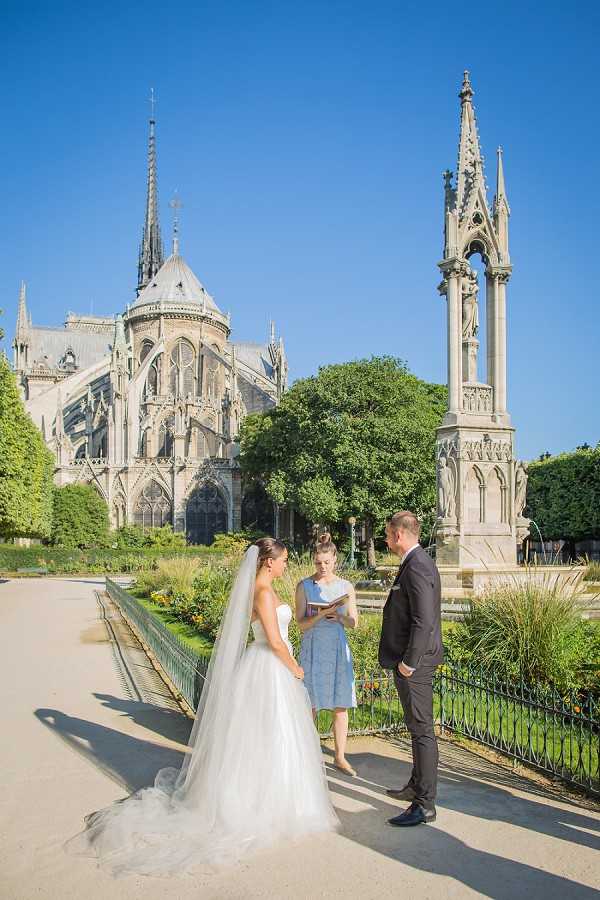 "I dreamed about going to Paris since I was young and my parents enrolled me in French immersion. I was going to do a solo trip to Europe and after we got engaged we decided, why not get married in the most romantic city in the world!"
"I wanted our elopement to be about us and our love, and whatever that entailed. The elopement represented our relationship's past and future, the trials and tribulations we have overcome as a couple (and those we will undoubtedly face again) as well as the amazing experiences we've shared and look forward to sharing. It is a commitment to our future together, as best friends and partners, a celebration of our love for one another."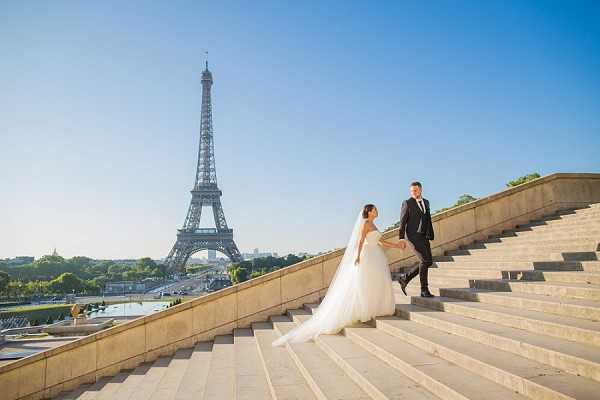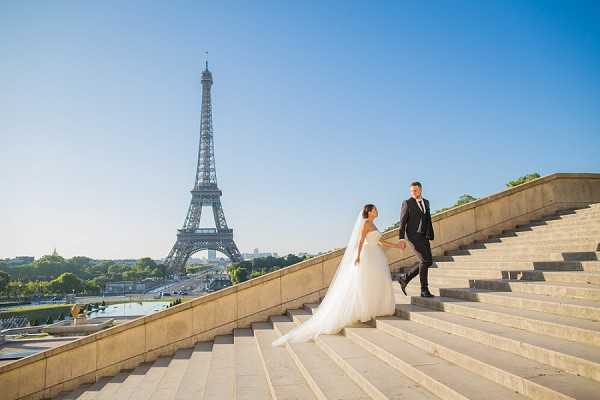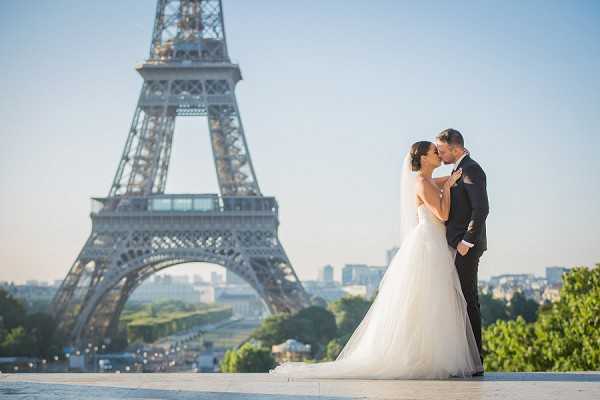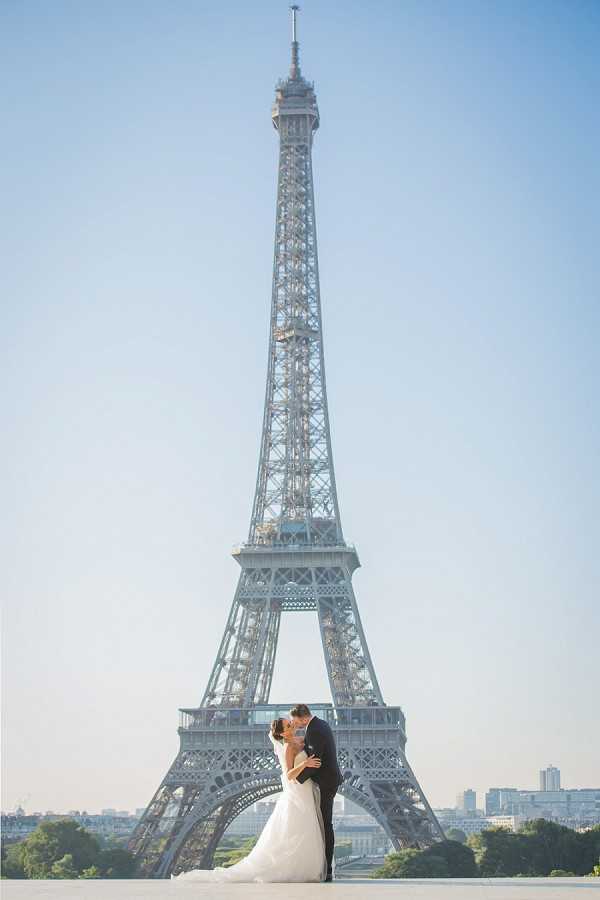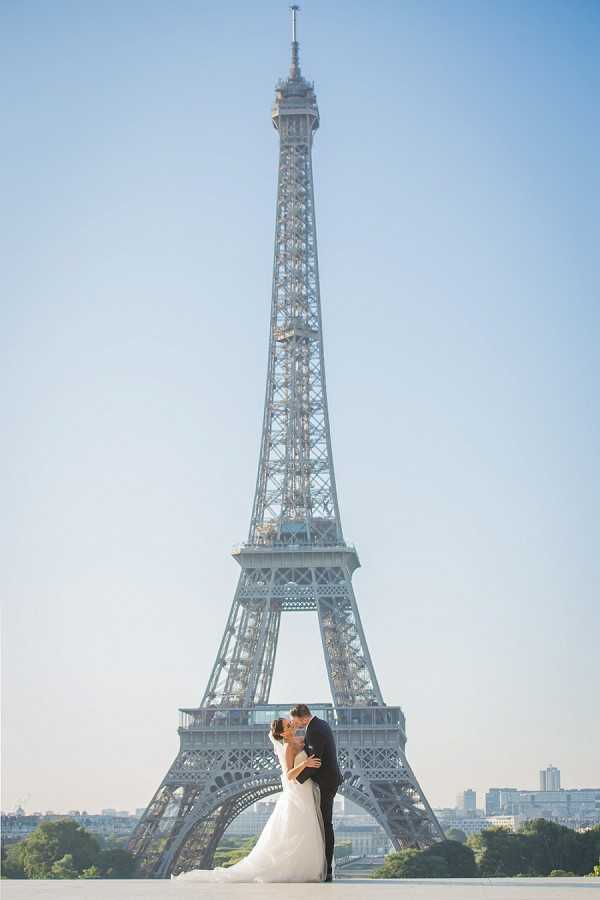 "I wanted our day to be classic, simple, elegant and romantic. Classic I think is the key word for me. For my dress I went to a bridal store, the lady suggested it and I didn't think I would like it but I was being polite. Turns out it was perfect, I didn't even need alterations."
"Seeing each other for the first time, it was so romantic and we both burst into tears. My best advice has to be… Be present and enjoy every moment, I find many brides don't get to enjoy their special day because of stress and it's over so quickly! It's about you that day. From Paris we honeymooned through Italy and Spain, then we went to Panama for another get away!"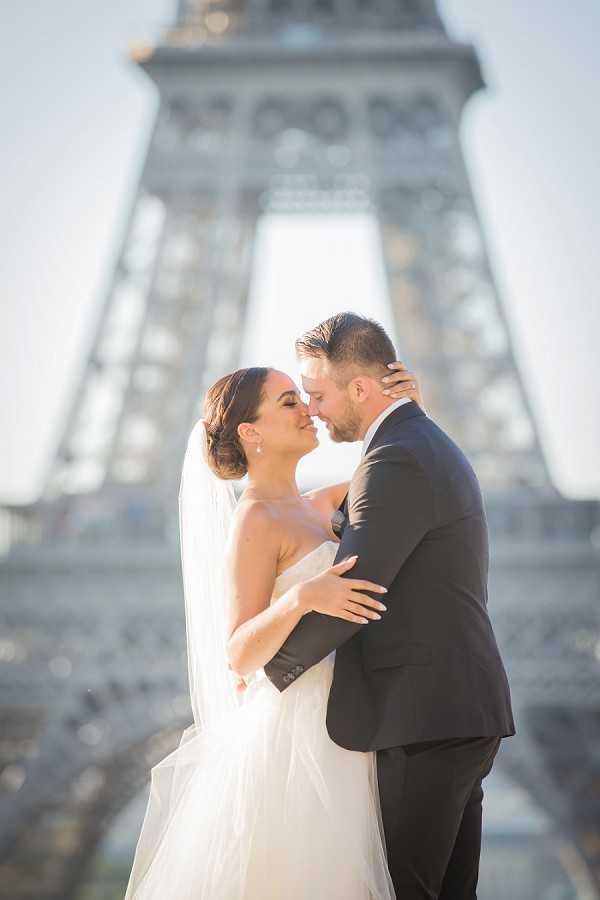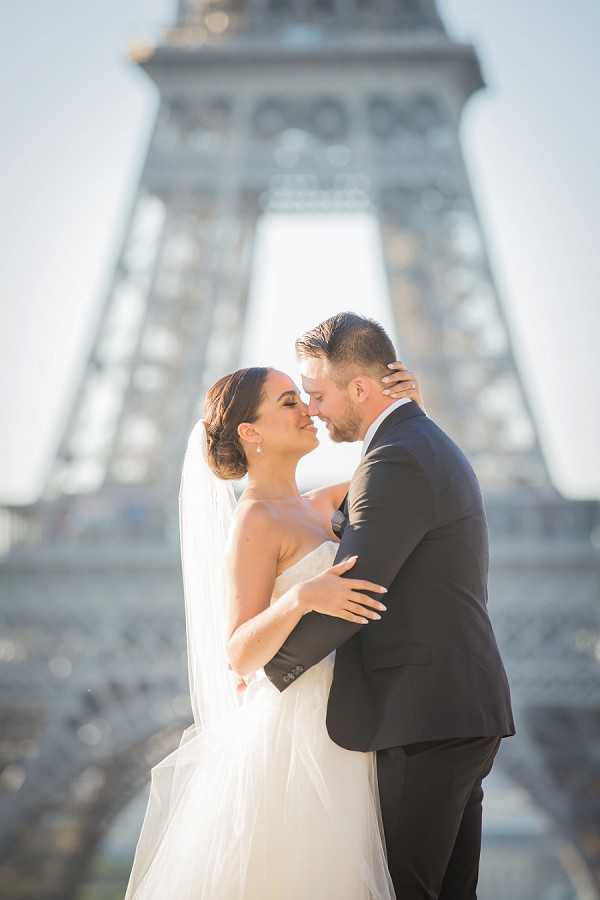 Congratulations Kerry & Geoff from everyone here at French Wedding Style!
For even more from Kerry and Geoff's special day watch their beautiful wedding film created by 2P Paris Prod…
Classic Destination Elopement In Paris Snapshot
Wedding Vendors
Photographer: Paris Photographer Pierre Torset | Videographer: 2P Paris Prod | Brides Dress: Watters | Accessories: Tiffany & Co | Shoes: Jimmy Choo | Grooms Outfit: Burberry | Hair and Make Up: Remake Agency | Celebrant: The Paris Officiant
Save
Save