Can't wrap it up as a French inspired bridal collection and I can't hide it, I have a serious bridal style crush on Claire Pettibone bridalwear  and the latest Claire Pettibone 2013 Collection: An Earthly Paradise is no exception!
From the moment that I saw the pictures coming in from Claire's show at New York Bridal Market I have been itching to get my hands on the images so that I could share them with you.  With a runway laden with rose petals, An Earthly Paradise collection transports you to a land of the modern goddess, celebrating the female silhouette beneath sheer dresses with sheath overlays, cutaway backs all with a bohemian undertone that would be dreamy for a rustic french wedding.
About the collection:
Sapphire sea, an endless blue sky, the scent of sweet flowers drifting on the breeze, and a girl dreaming of her lover…
Dutch born Victorian artist Sir Lawrence Alma-Tadema painted scenes of languid beauties reminiscent of Roman deities, but his subjects are unmistakably human. Caught in a moment of relaxation or idle daydream…we can almost feel the cool marble and the warm Mediterranean sunlight.  Elements of precious embellishment, sun drenched color and effortless luxury set the stage for our modern goddesses.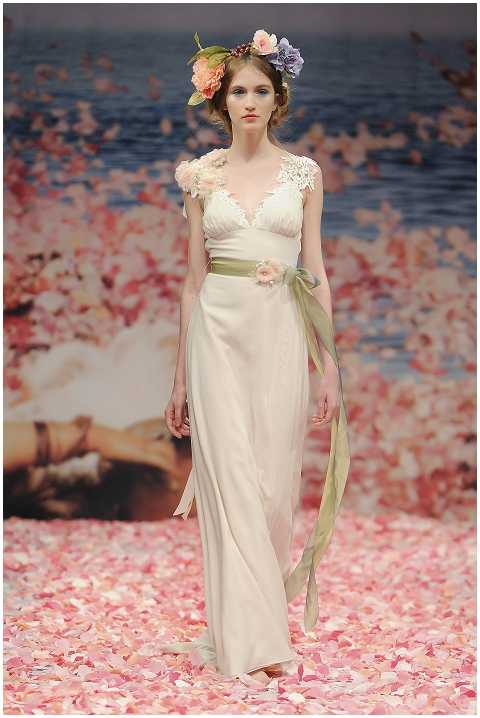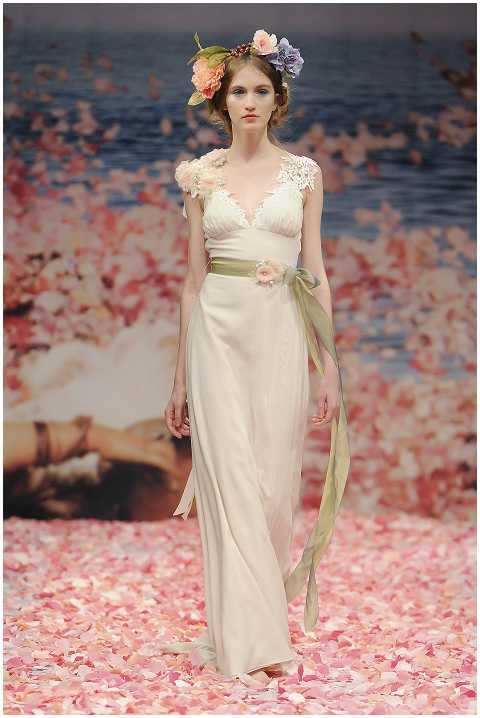 No more talking just a look at the rest of the collection.
To see more of Claire's fabulous collections visit www.clairepettibone.com
Monique xx