When I first saw Claire Pettibone's 2012 Beau Monde collection I actually squeaked with delight!  My passion and love of the french culture and countryside is why I set up French Wedding Style blog, so you can imagine how excited I am about one of the top couture bridal designers using the french countryside for inspiration.
The team over at Claire Pettibone have provided some  'hot off the catwalk' images of the  Beau Monde Collection shown at Bridal Market Week in New York.  The collection sees the models gliding down the catwalk in sheath dresses with lace overlays, antique french patterns and stunning shear back designs.  So without further ado, lets find out more about 2012 Beau Monde collection and take a look at the stunning collection.
"Claire Pettibone invites us to a languid summer in the French countryside with her 2012 Beau Monde collection. Antique gold, French toile and tapestries inspire the textures and details. The juxtaposition of gilded refinement and relaxed country living brings Parisian luxury to today's bride and the use of French toile is an unexpected and charming addition to the designer's repertoire. Lots of lace, elegant sleeves, illusion necklines, and as always, Pettibone's signature stunning back details are found in this homage to the decadence of 18th century France…ooh la la!"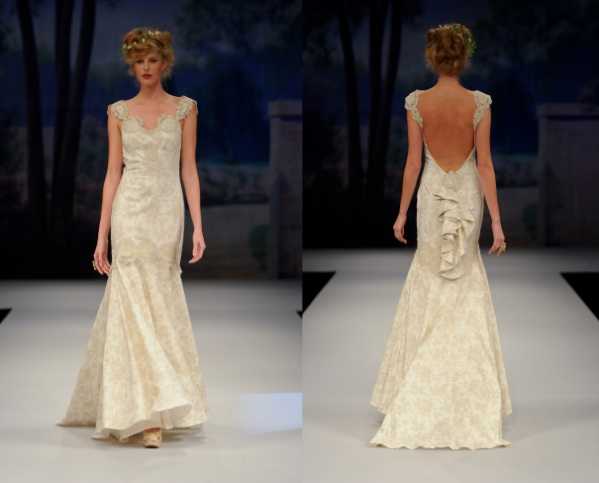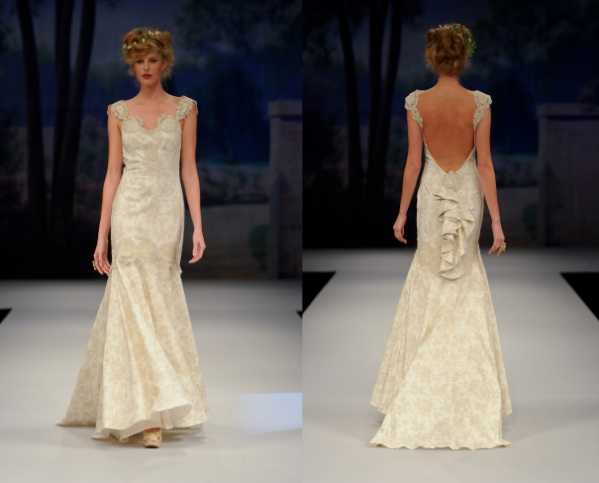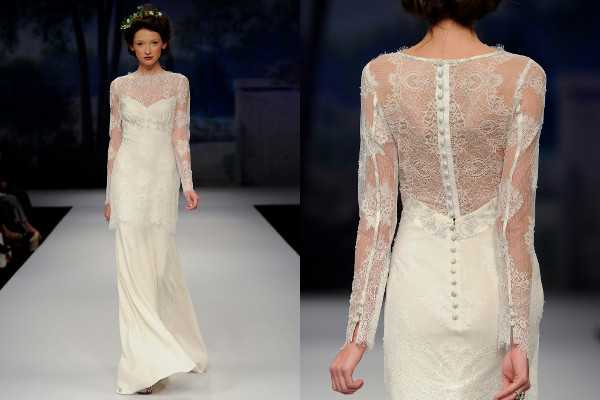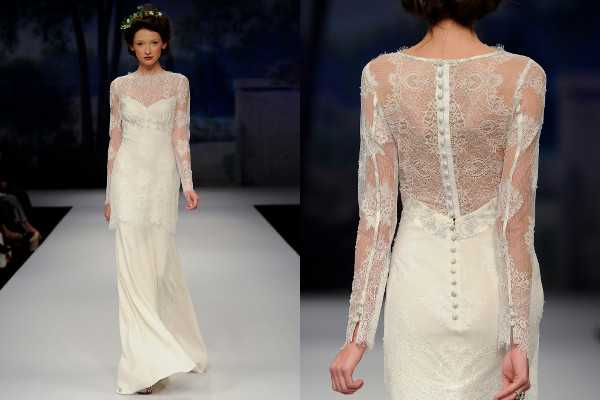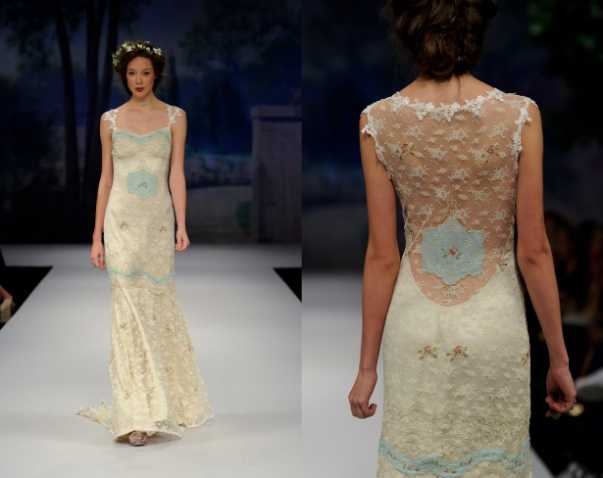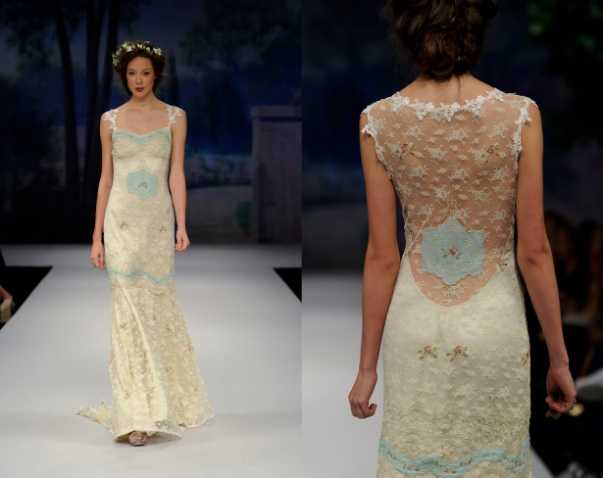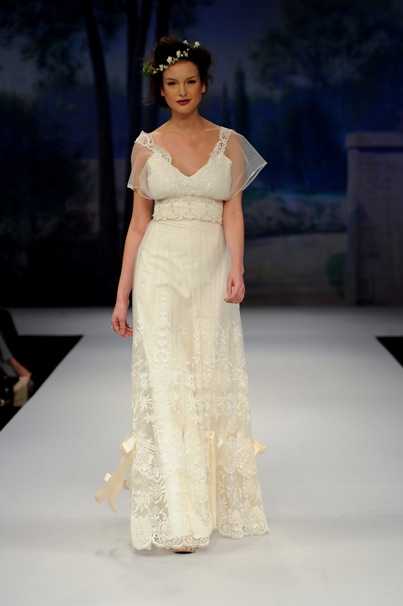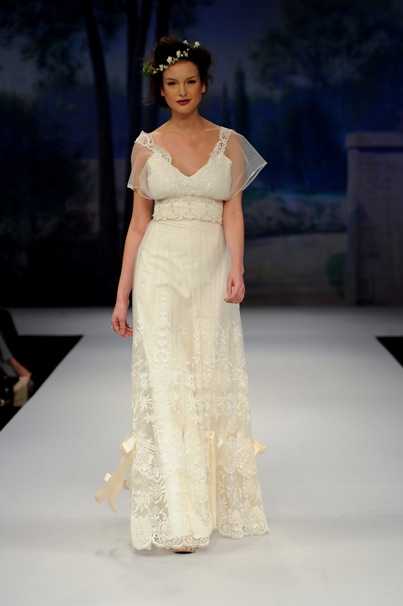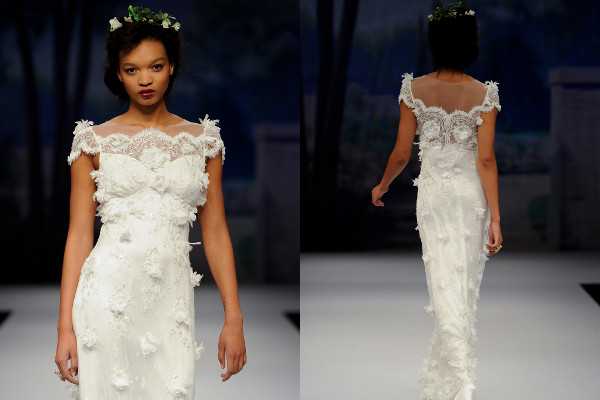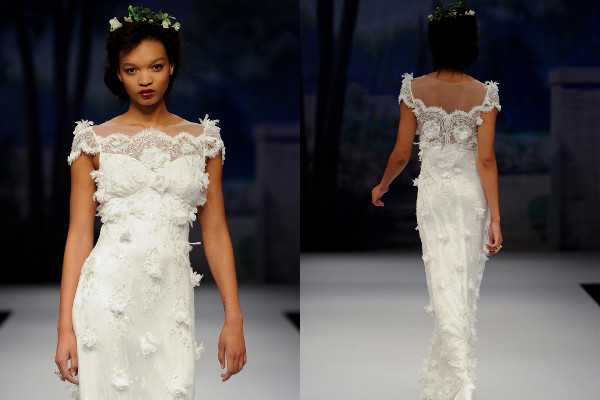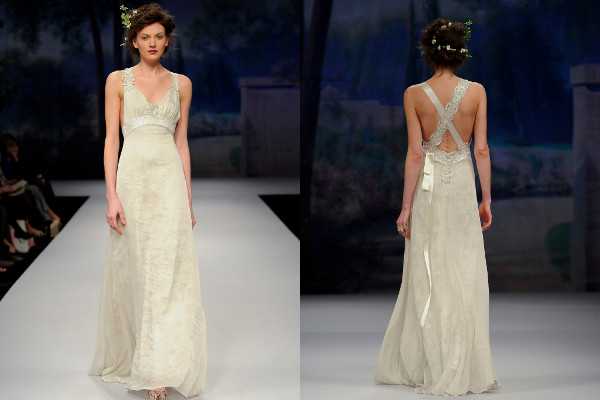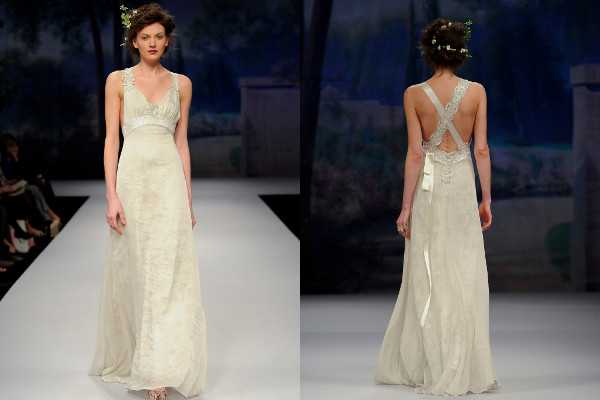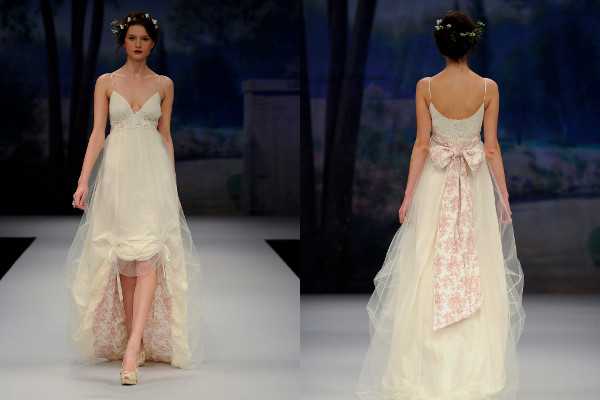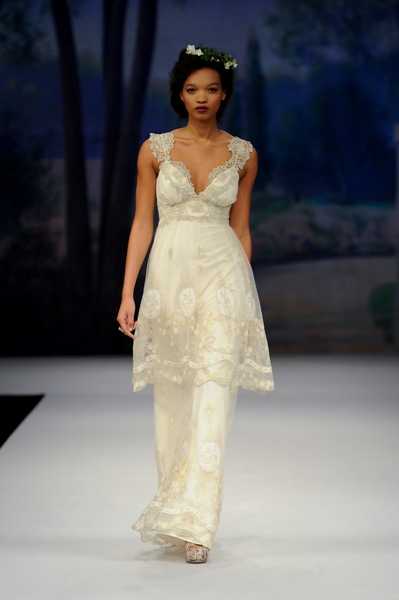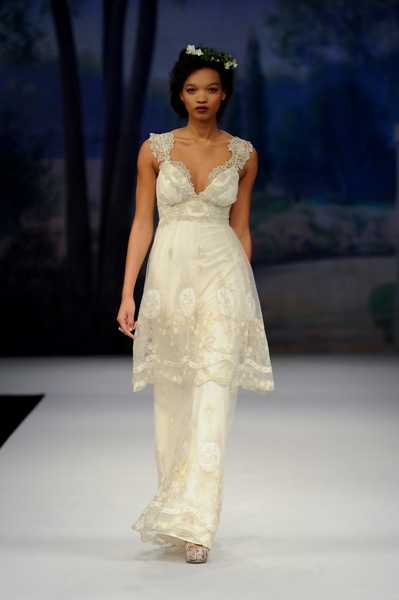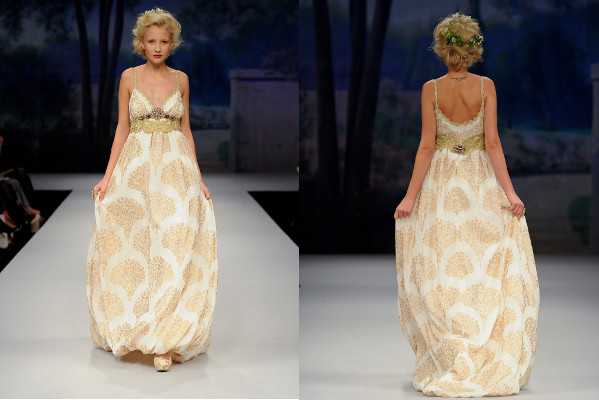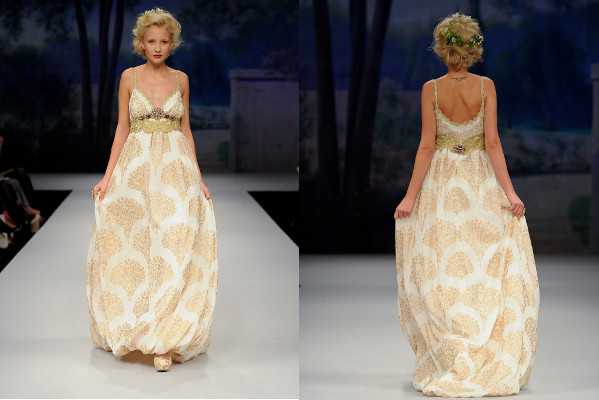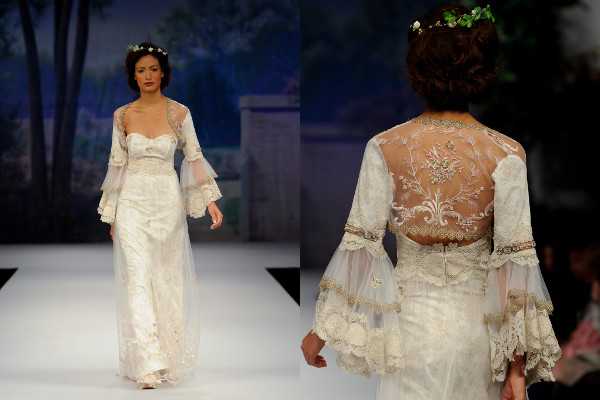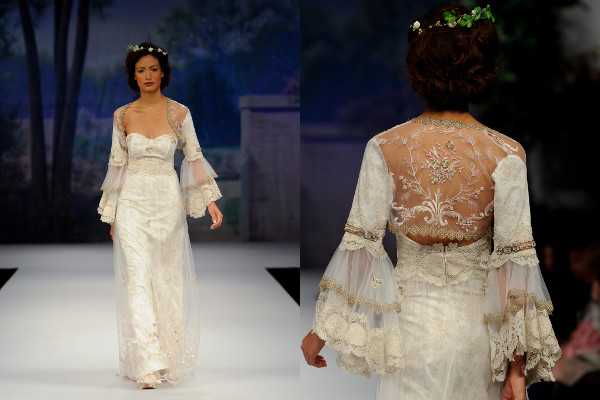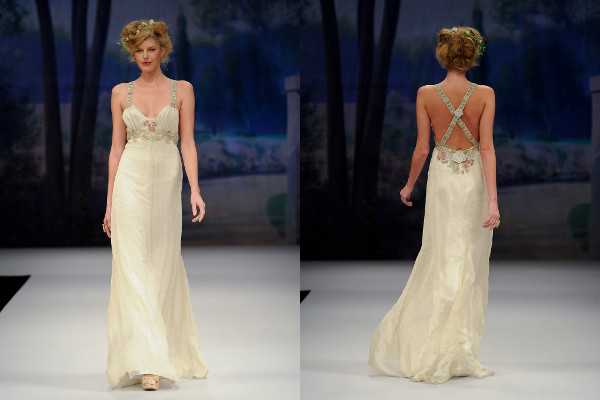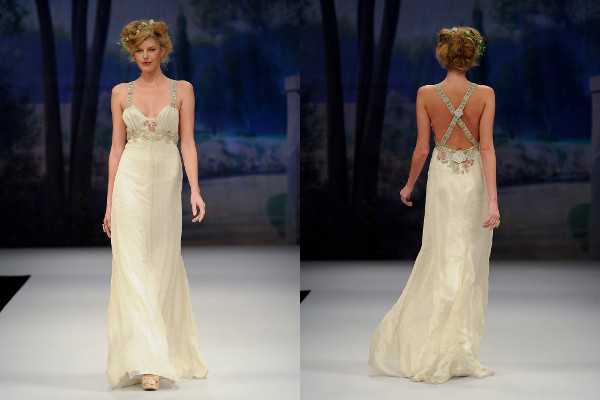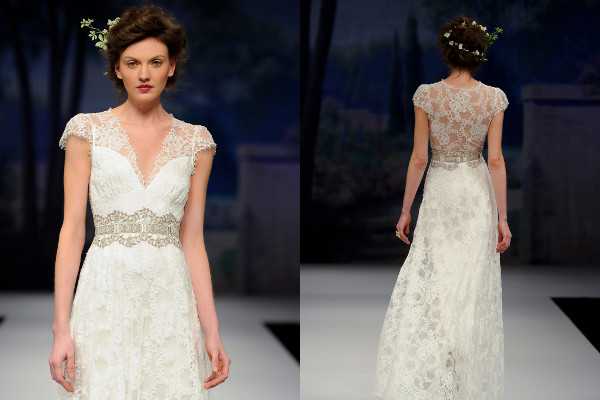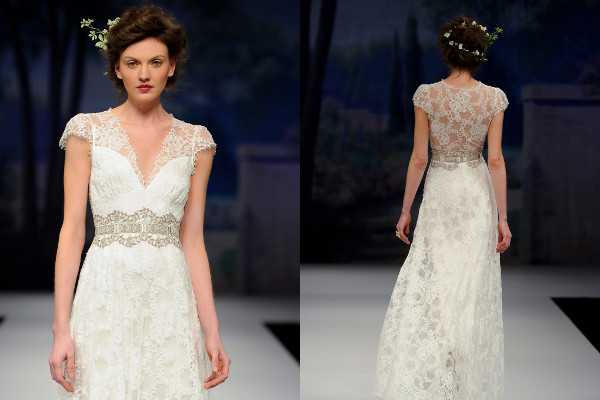 I love the designs and the incorporation of antiquey blues, silvers, pinks and soft peach as accent colours.
For any brides getting married in Claire Pettibone, don't forget to send me pictures.