Hello lovelies, today we are whisking you off to the most romantic city in the world for our Christmas Shangri La Hotel Paris wedding.
The sumptuous surroundings of this amazing hotel create an atmosphere of pure luxury and indulgence. Plus there is no need for a Paris car tour to grab your photo with the Eiffel Tower, when you can enjoy the view of this majestic structure from your very own rooftop! We can't think of anything more captivating than sipping champagne with your guests under the starry night with the view of the sparkly Eiffel tower.
Our gorgeous bride and groom opted for an intimate, stress free elopement which was planned by wedding planners Dreams in Paris and captured perfectly by Ian Holmes. We will now pass you over to our stunning bride who will be walking us through her special day…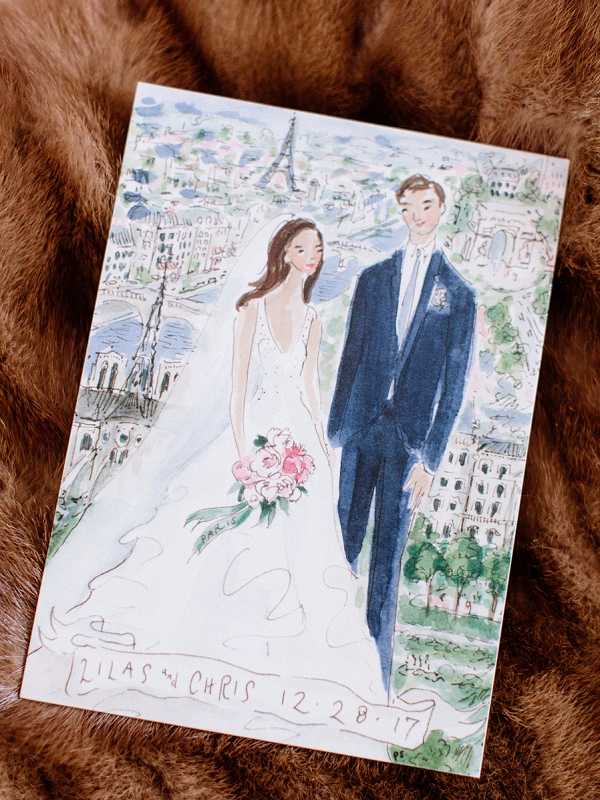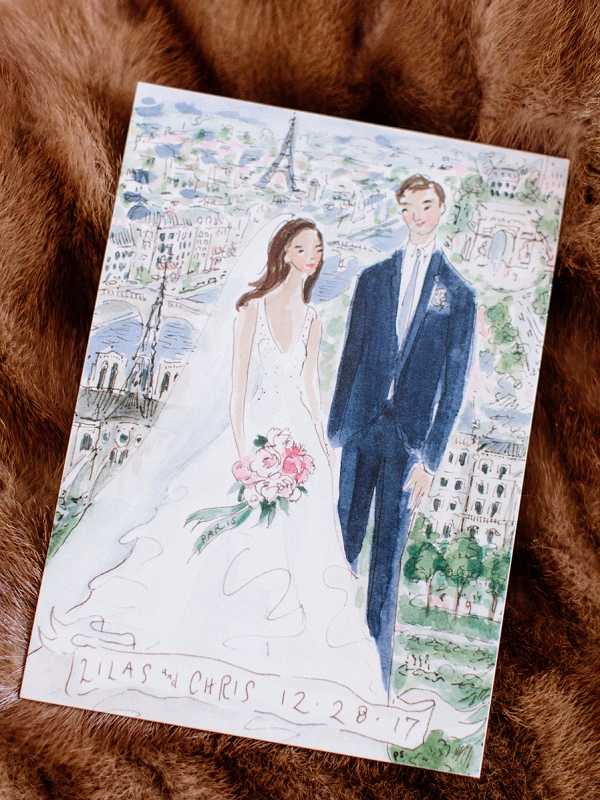 "I was born in Paris, France, but grew up in Tennessee. My now-husband and I were in the same evidence class in law school, but would not meet until our first job in Nashville, Tennessee where we worked as lawyers for the judiciary."
"In May, 2016, Chris surprised me by proposing on Pont de Bir-Hakeim in Paris. Soon into our engagement, we knew that a big, hometown wedding with hundreds of guests would not reflect our personalities, and that the pace of our jobs would not leave adequate time to plan such an event."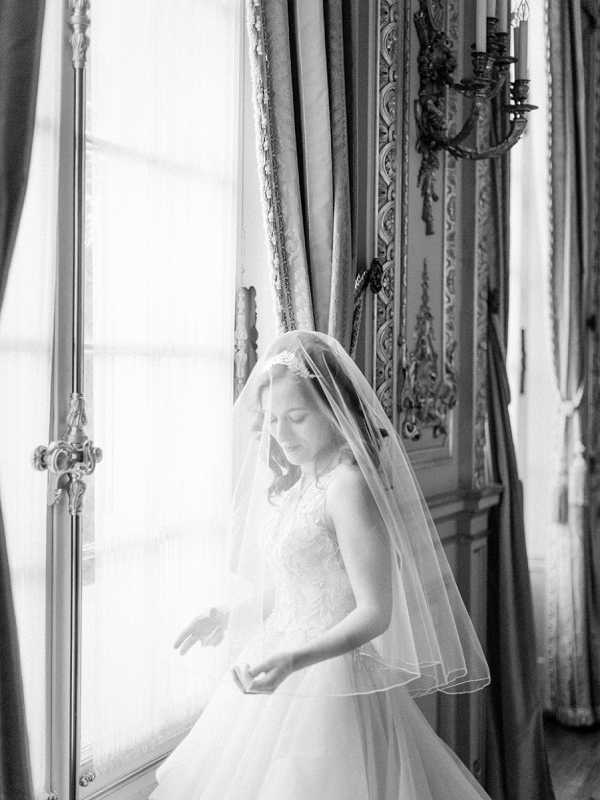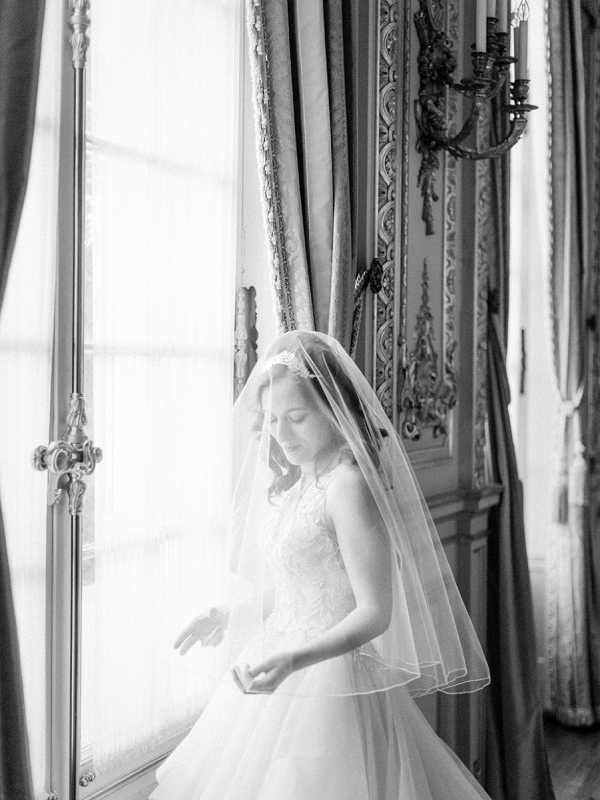 "Because of Lilas's French birth nationality and our shared Francophilia, returning to Paris for an intimate wedding was the natural choice. We hired Marina Perrin with Dreams in Paris, who organised the most perfect wedding day imaginable. Because of its history and gorgeous setting, we chose the Shangri La Hotel to be the base of all festivities."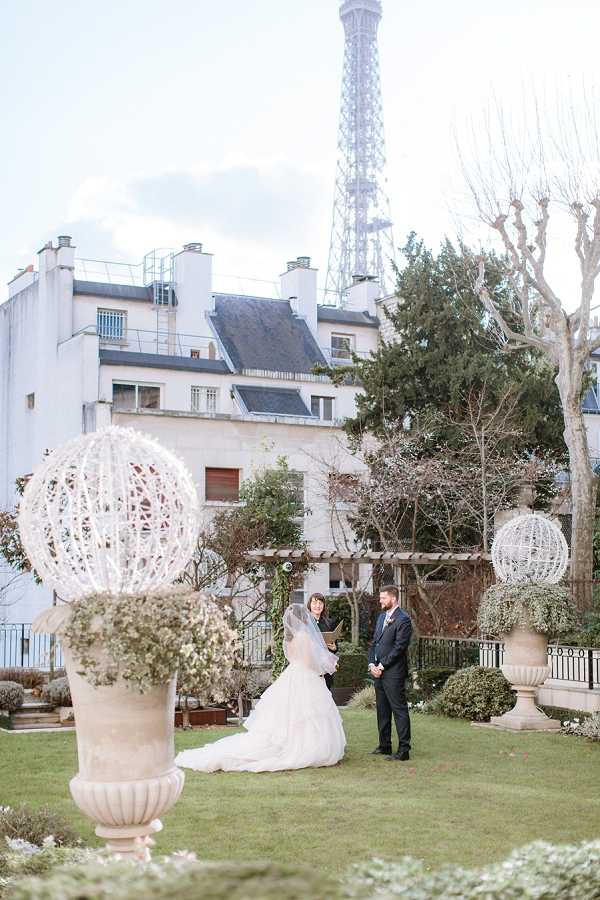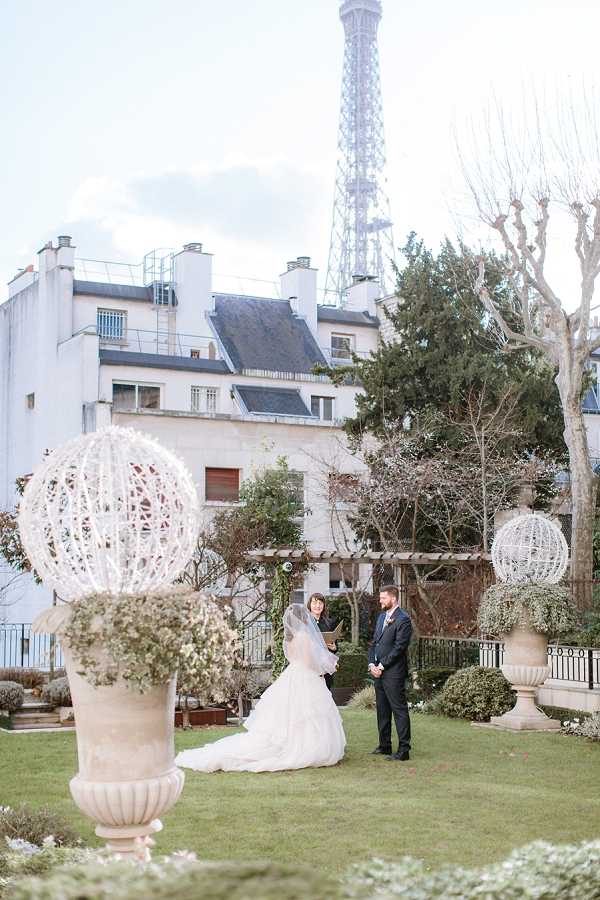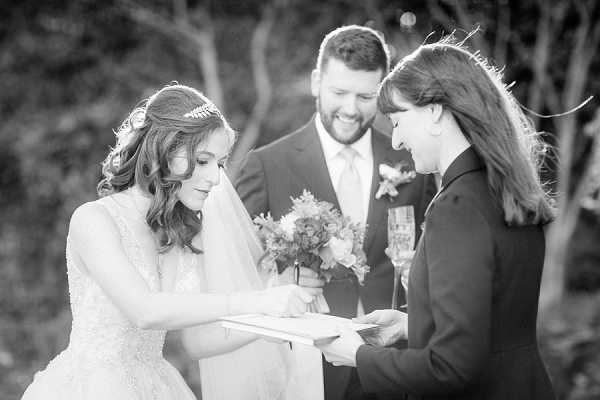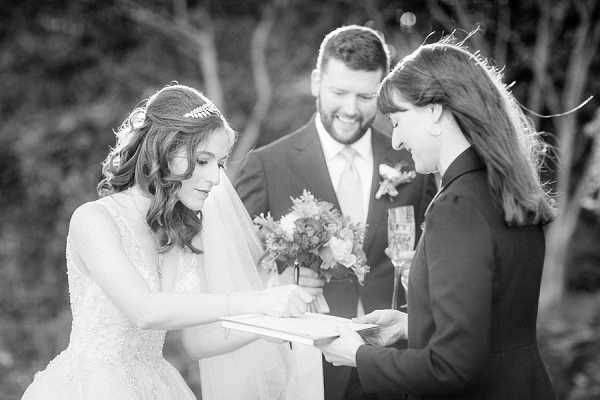 "The bride is obsessed with Lilly Pulitzer, an American resort fashion brand, and found small ways to incorporate Lilly into a winter wedding: a bright, colorful bouquet wrapped in Lilly printed ribbon and marriage announcements with an original illustration by Paige Smith, artist and senior print designer at Lilly Pulitzer."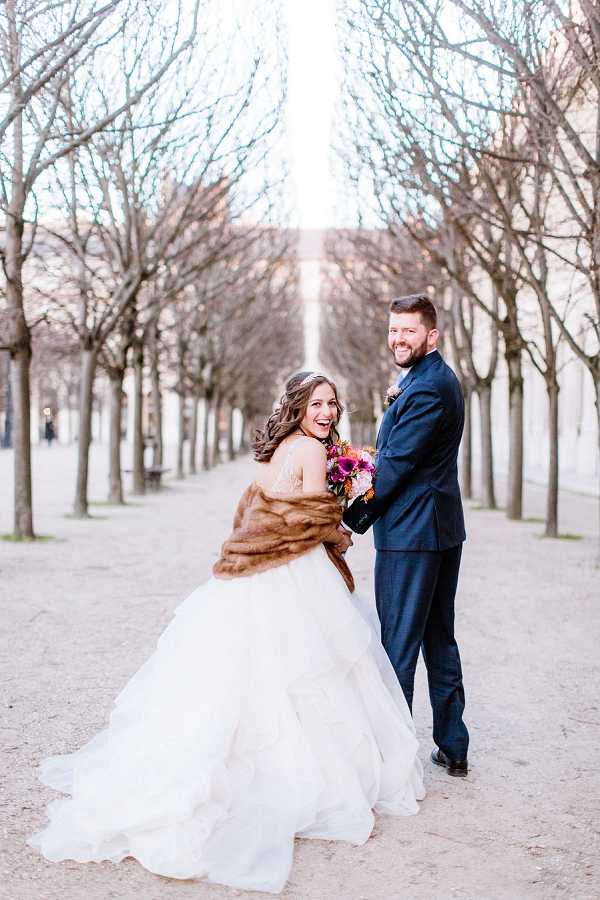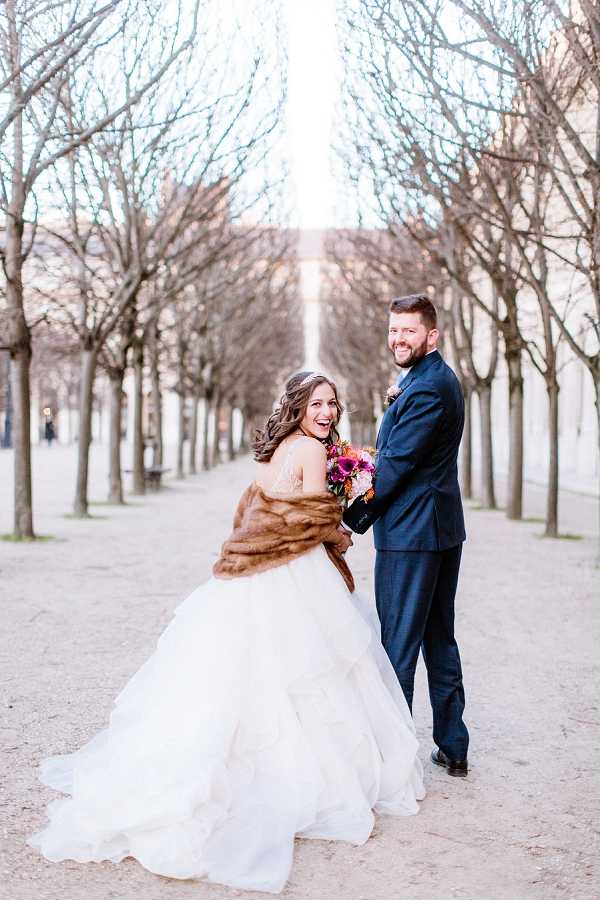 "Thursday, December 28 was the only fully sunny day in Paris that week – what a blessing! After having our "first look" on the grand escalier, we were wed in the Shangri La's garden (with the Tour Eiffel peeking out in the background) by officiant, Laura Montorio. The ceremony was very sweet and included poetry by Victor Hugo and Rumi to reflect the bride's French-Persian heritage. After a champagne toast and Laduree macarons, we were whisked away in a vintage Citroen Traction to a fun and beautiful winter photoshoot and video shoot around Paris."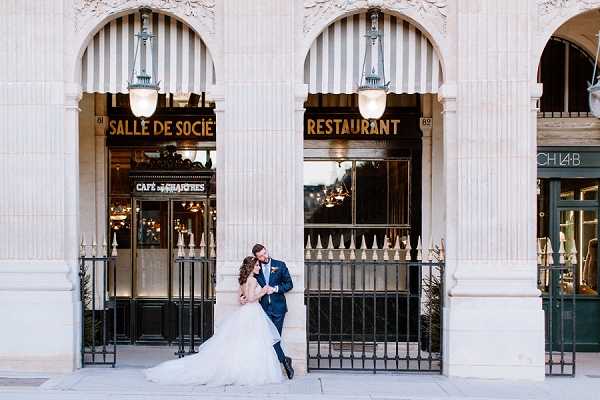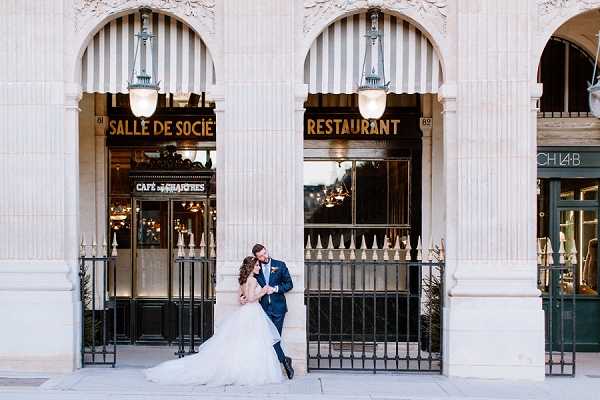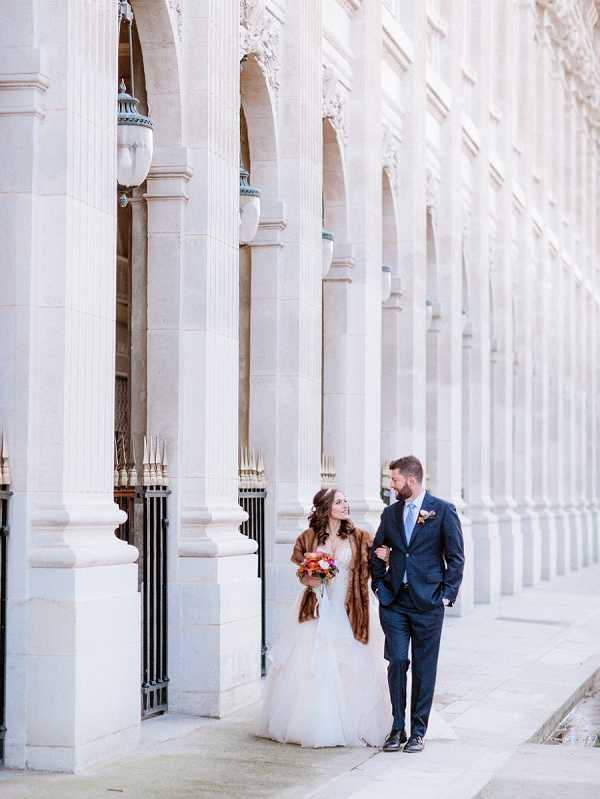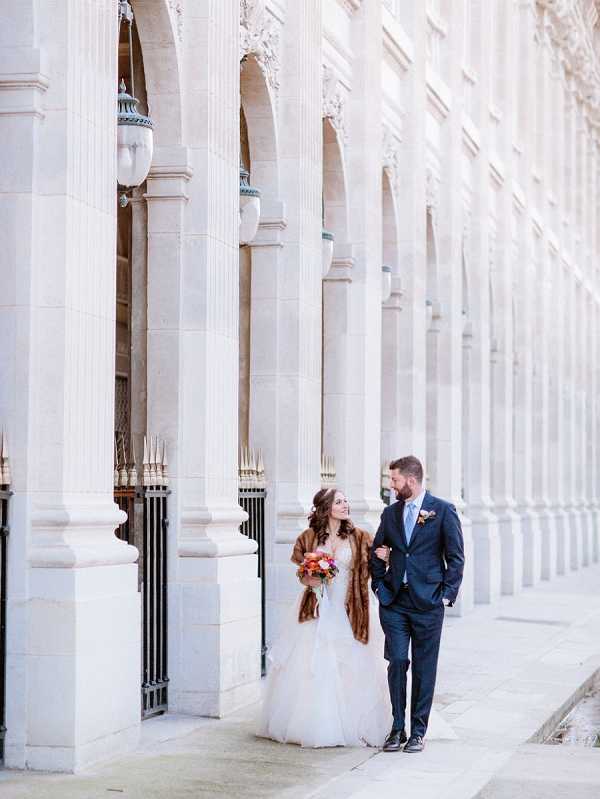 "Dozens of onlookers cheered and wished us "felicitations!" as we walked around the city. Ian Holmes Photography and Julien Labrosse Videography perfectly captured the joy, intimacy, and beauty of the wedding day. After sunset, our friendly driver dropped us off at Le Pre Catelan, an excellent 3 star Michelin restaurant, for a most sumptuous meal. Thanks to Dreams in Paris, our vendors, and the Shangri La Hotel Paris team, our big day was fun, completely stress-free, and unforgettable."
"We celebrated New Year's in Paris, and then traveled to the South of France, visiting the bride's family and friends, and then to the French Alps (Trois Vallees) for a week of rigorous skiing and delicious Savoyard cuisine."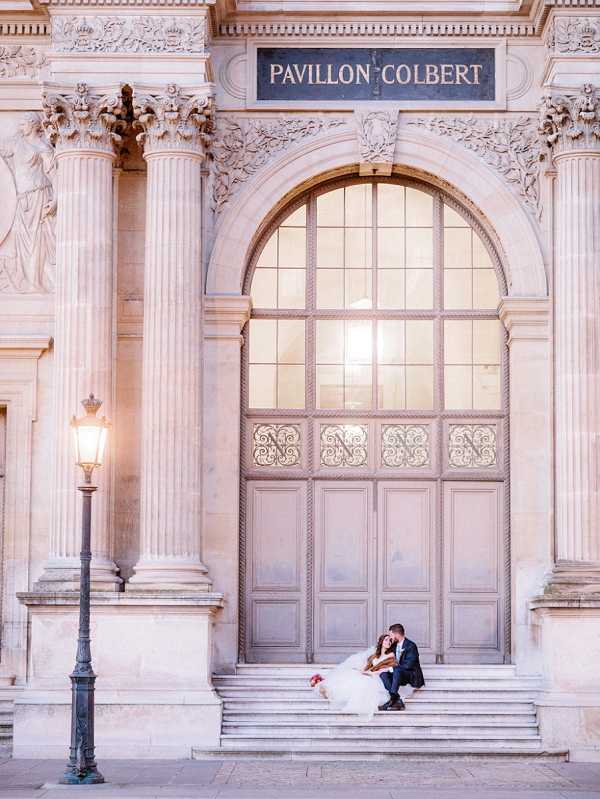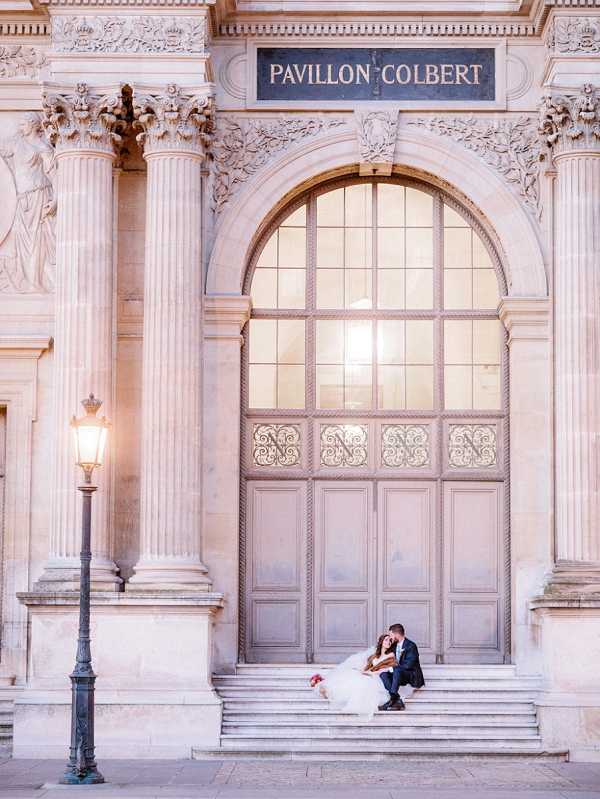 Congratulations Lilas and Chris from everyone here at French Wedding Style!
For even more gorgeous Paris elopement inspiration click here.
Christmas Shangri La Hotel Paris Wedding Snapshot
Wedding Vendors
Venue: Shangri La Hotel Paris | Planner: Dreams in Paris | Photographer: Ian Holmes | Videographer: Julien Labrosse | Brides Dress: Sottero and Midgley | Hair and Make Up: Anissa Renko | Shoes: Chanel | Grooms Outfit: Yacoubian Tailors | Celebrant: Laura Montorio | Cakes: Laduree | Stationery: Paige Smith | Honeymoon: The Alpine Club