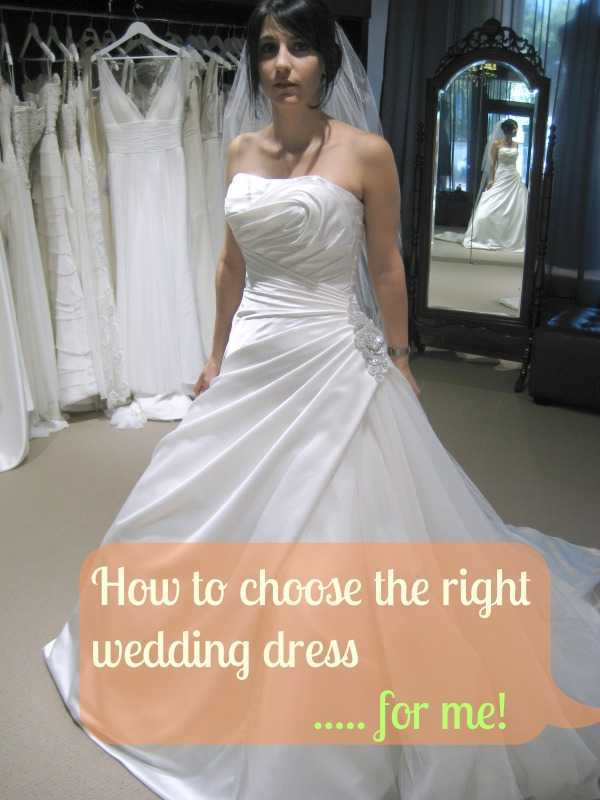 Today we are talking about a big top with our real Belle Bride Mademoiselle Slimalicious –  choosing the right wedding dress!  But before I had the blog over to Cyndie – if you have been enjoying following the planning journeys of the FWS Real  Brides, then why don't you come and join them!
I am looking for couples getting married between Autumn 2014 and end of 2015 in France to become the next Belle Brides.  You can have just got engaged, have already chosen your wedding venue or be a super organised bride with your wedding planner file already bulging.  I am looking for all types of brides with a variety of different weddings to take part – find out how to apply here.
But back to dresses and let's catch up with Mademoiselle Slimalicious!
*****
Cyndie: "One of the most exciting parts of preparing a wedding is trying on and picking "THE" wedding dress. The one that was (obviously) made just for you!
I have to confess I was a little nervous at the thought of trying on my first ever wedding dress. While I was excited at the idea of seeing myself in a beautiful white gown for the first time in my life, I was a little sad at the thought of being without mum for this very special occasion. Although our wedding will be in France where my family is, we live in Sydney, and buying a wedding gown here makes more sense to me: more time and options to shop, more time to arrange any required alterations.
There is a wedding dress shop in my neighbourhood, a few hundred metres from my home in fact. I pass in front of it every morning on the way to work and have been looking through the large windows at the ever changing styles for months.
After our last visit to France in September, when we booked our wedding venue, I was ready to start trying on a few styles. As surprising as it might sound, I went on my own to the appointment.  A couple of friends in Sydney had offered to come with me but given that it was my first time in a wedding dress shop and that I didn't really know what I was looking for, I preferred not to get influenced.
While many French brides often go for a more modern look such as short or tea length wedding dresses, I prefer the classic bride look, and will not comprise on wearing a white long gown.
I turned up to the appointment at the wedding dress shop with my camera and asked the shop assistant to take a photo of me in every gown I tried so "I could send the photo to mum to ask her opinion"!  The appointment was inconclusive. I had a better idea of what I was after but didn't find the one.  When selecting your wedding dress, you should select a gown that you love but also one that flatters your body type.  After my first visit, and trying on a few different styles, I did further online research about what was best for 'petite' brides. I am in between sizes and shorter than the average woman (156 cm).  While I was initially looking at A-line dresses with a V neck cleavage, I eventually came to the conclusion that a strapless A-line style would suit me better.
Time is ticking and many friends and relatives are starting to ask me if I have bought my wedding dress YET. They seem more worried than I am about it!
I have decided to order a dress online, tailor made. Given my unusual dimensions, standard sizes are too tight or too baggy and always too long. I'm still hesitating between two styles, but I am determined to make a decision within the next week. I shall receive the dress within the next month or two…hopefully it won't be a disappointment.
Stay tuned for more on this in my next post!"
How are you finding the process of finding a wedding dress?  If I were to go back in time and change one thing about our wedding day, it would be my wedding dress.  Six years ago the range and versatility of wedding dress designer was no where near the same as it is today.  If I was to have my time over I would choose a different style and commission a couture dress to extenuate my assets!