We are welcoming in Friday with the chic Provencal themed wedding of Victoria & Alvaro captured by FWS Vendor Airsnap at Auberge des Adrets in the beautiful South of France. I am in love with Victoria's chic, classic yet romantic Rosa Clara wedding dress and chic bridal style.
Victoria & Alvaro take us through their love story:  "We met 7 years ago in Madrid, before we married in the south of France. Alvaro's family had hosted Victoria in Madrid whilst she lived there for 3 months for an internship. After 6 years together, we got engaged on a beach in Mexico.
Our dream has always been to have a destination wedding. We wanted our families and friends to enjoy a week long holiday where they could all get to know each other whilst far away from everyday life, so that on the day they could truly enjoy the festive spirit. With Victoria's family based in Brazil, the USA and France, Alvaro's family in Spain, and with the two of us living in London, we knew it will be hard to find a location accessible to everyone.
The Côte d'Azur has been Victoria's family holiday destination since I (Victoria) was young. So we picked it, keen to share the beauty, warmth and scenery with our family and friends.
We first booked our wedding reception at Auberge des Adrets for the beautiful views and gardens as well as the interior that met our perfect Provencal chic themed wedding. The venue only hosts weddings and thus is very experienced which was a great help when organizing a wedding, especially from abroad.
We then met a local florist Marie Myrtille, she was the one that recommend to us to visits Notre Dame de Cypres in Fayence, a beautiful 11 century chapel in the middle of vineyards.
We completely fell in love with its natural beauty and magical feel. The area was completely new to us as our holiday home was based by the sea in Villefranche and this was more inland but we loved the surrounding landscape and architecture so much that we based all of our guests in Fayence. The dress was bought in Madrid by Rosa Clara, we made a lot of amendments to the dress to personalize to Victoria's taste. It is wonderful to have a dress unique made for you.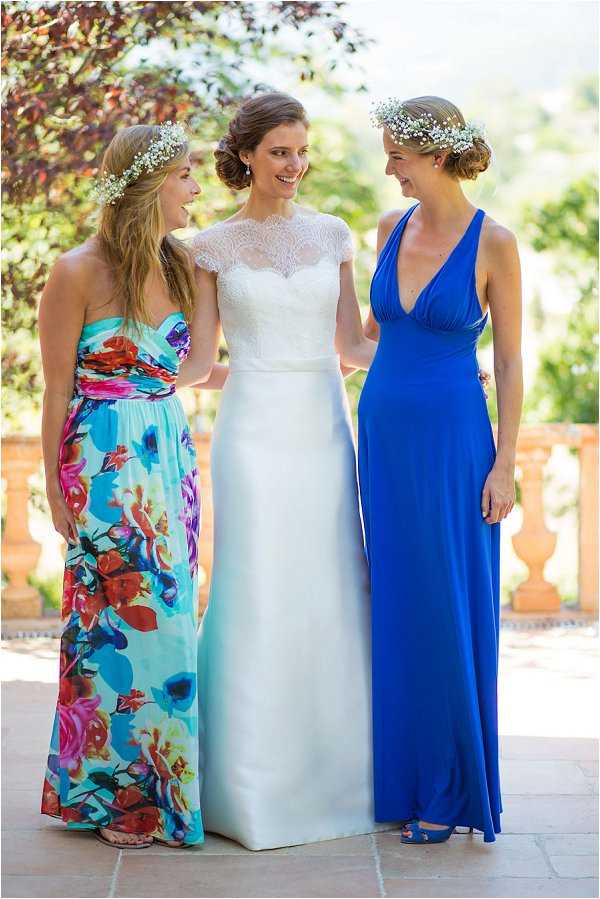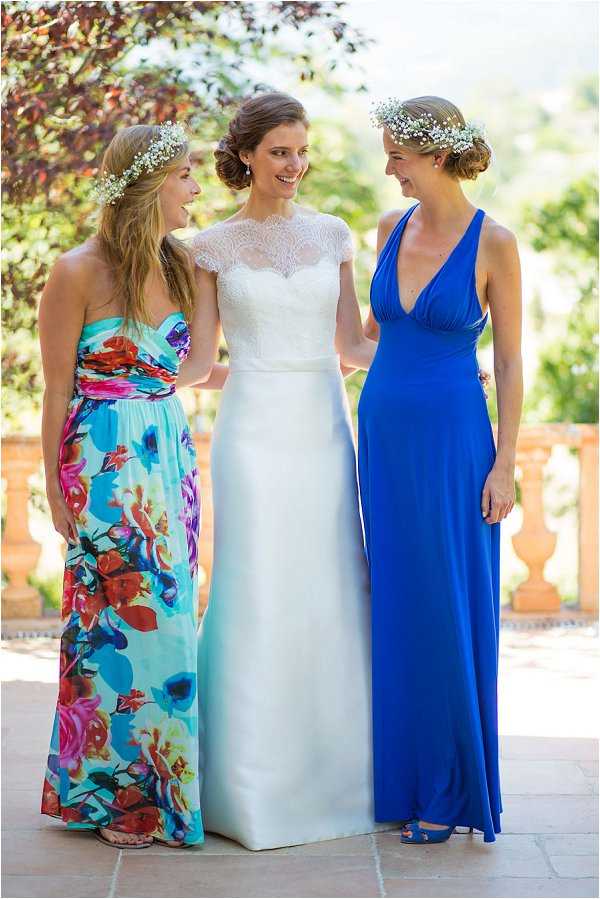 We hosted a pre-wedding cocktail event and post pool party  at the villa which we rented for the week , where Victoria also got ready. This was lovely as it allowed us to capture the villa as part of our wedding day shots and video.
Airsnap were such a a great team of videographers and photographer to work with. During the preparation Victoria and her family were very at ease, Airsnap patiently waited and capture the key moments very discretely. The photos taken of Victoria before the wedding ceremony captures the wedding dress beautifully.
The wedding day was absolutely stunning. The best part was seeing all our lovedones together in place. Watching them, who come from all over the world, and from different periods of our lives as they interacted with each other reinforced the incredible loving feeling of the day.
Our family and us can't stop replaying our Airsnap's wedding film and looking back at the photos bringing us back to that wonderful moment we shared together."
To see more weddings in Provence click here.
Chic Provencal Themed Wedding Snapshot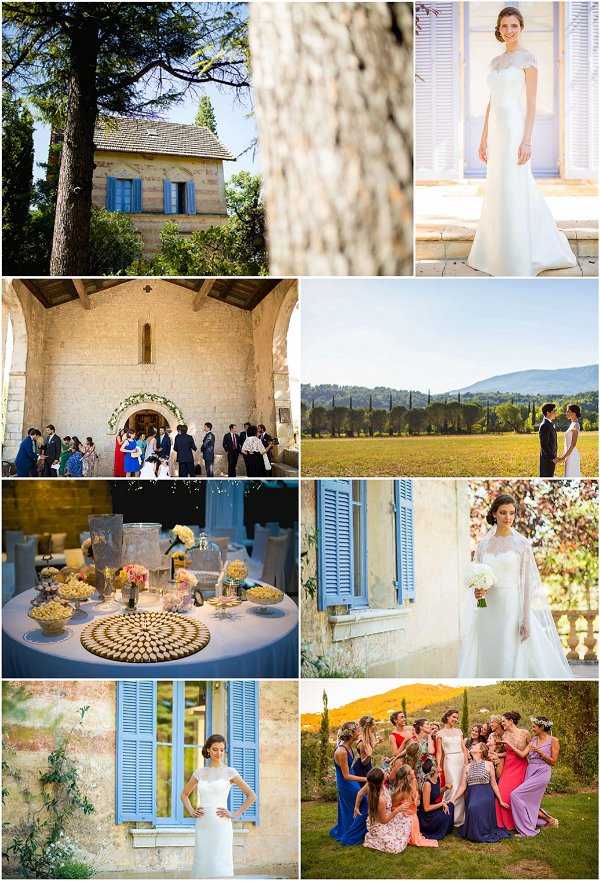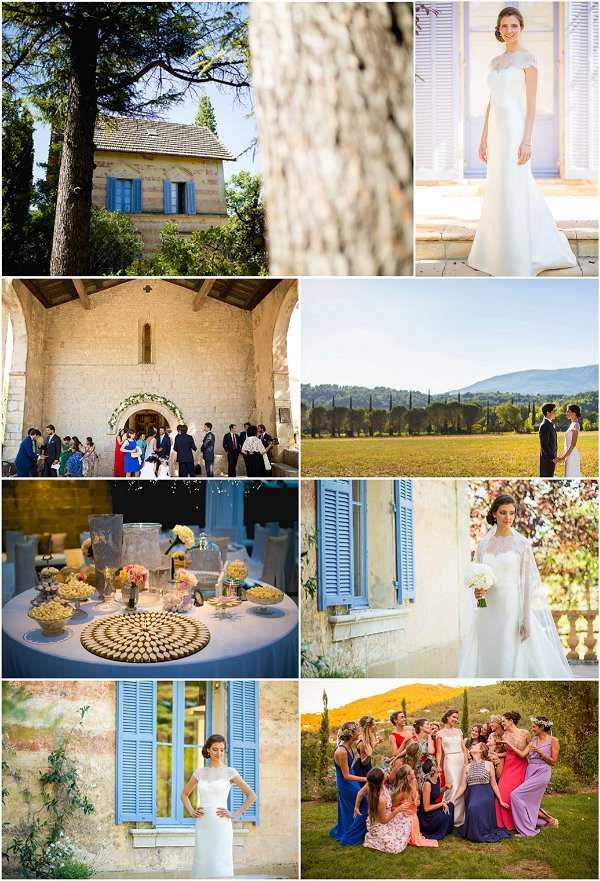 Wedding Vendors:
Wedding Videographer : Airsnap | Wedding Photographer : Airsnap  | Wedding rings : Matching engraved Gold rings  |  Wedding Dress: Personalized dress from Rosa Clara |  Wedding Suit: Bespoke suits from Madrid  | Wedding Venue: Auberge des Adrets | Florist : Marie Myrtille |  Wedding Band : Lady's Orchestra | Perfume : Chloe Eau de Parfum | Make up : Centre de beauté Home Détente – Montauroux  | Hairdresser: Dominique Peron