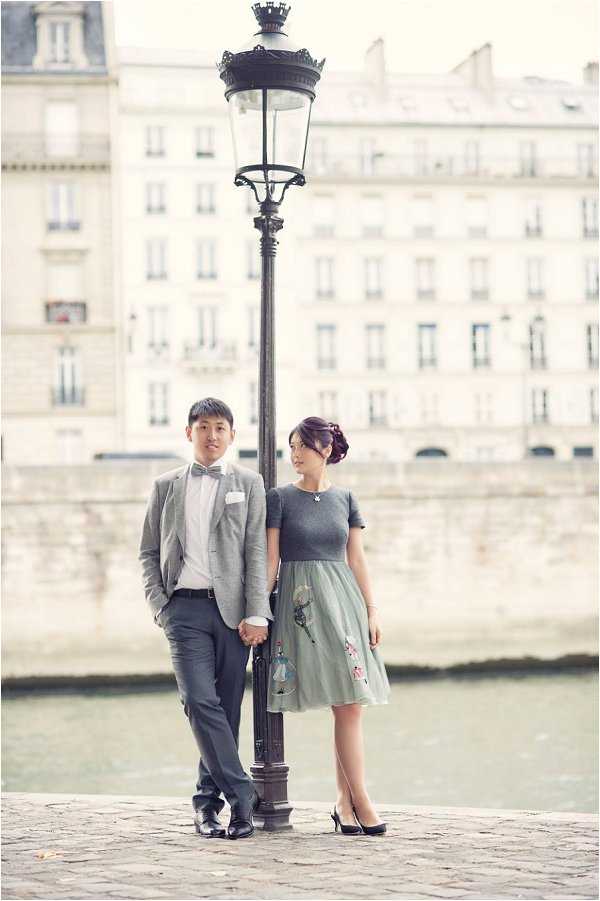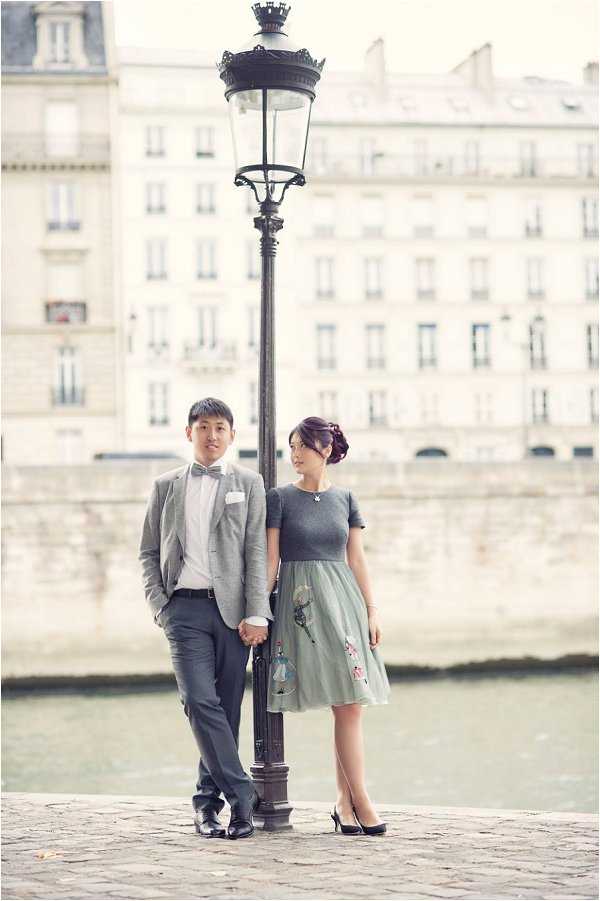 Welcome to the weekend and today we have an Engagement portrait session in Paris with the most handsome young couple who flew from Beijing for a romantic serenade. They will be getting married in Paris this summer. Destination wedding planner WeddingLight events will be planning their wedding in the city of love. They flew for a week, foreseeing all of the little details of the day and at the same time decided on having their engagement photographs taken in Paris, where else really!
From the photographer: "Sandy was wearing a Red Valentino dress purchased in Paris for the shoot. "Love is in the air", I had this tune in my mind as we were travelling the streets of Paris from one location to the next. From the seine, to the Isle St Louis, the gardens of the Palais Royal, place Dauphine. I wanted them to really enjoy their photo tour, not only with the "grand Paris" but also with more unusual destination such as an art gallery I know place Dauphine or one of my favorite café tucked away in a private little street. "
From Sandy "It was a very pleasant shooting journey to work with Olivier and his hair and make up team. He has lots of passion and is very professional and creative. We were a bit nervous at the beginning as neither of us are used to having our portrait taken but he made us enjoy ourselves and enjoy Paris. And the other important thing is that we went to lots of beautiful places which are not so well-known in Paris, such as an artists shop and a beautiful theater backyard, which was surprising to us.
Our photographs looks elegant and natural, our first visit was mesmerizing!
AND Yes, We went to "l'escargot" after our photo shoot, a local restaurant that Olivier recommended, its steak and Oysters are just delicious. It's a very nice and popular French restaurant. It is joyful to have an authentic dinner after 3 and half hours shooting!"
Chic Engagement portrait session in Paris Snapshot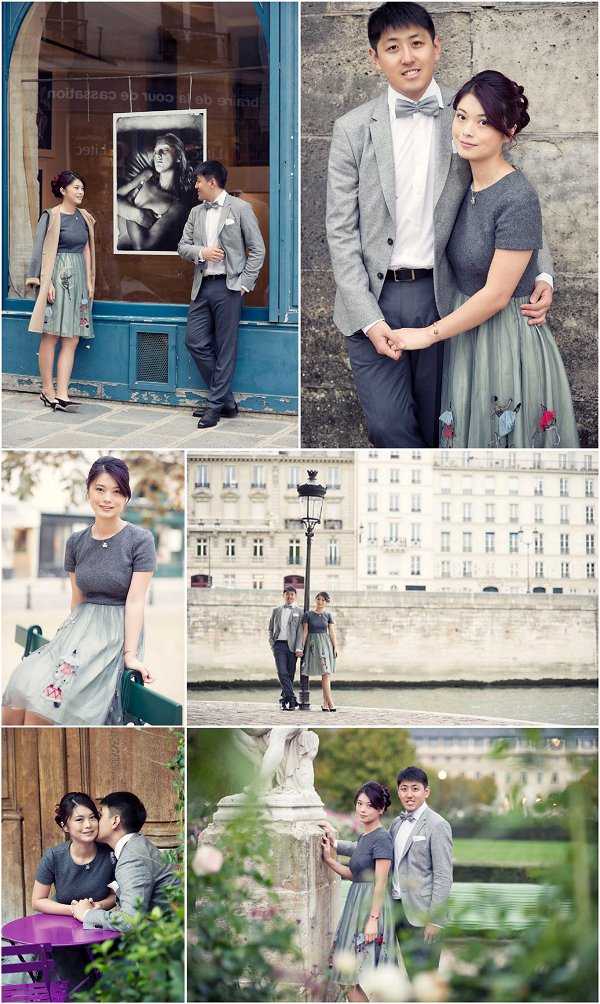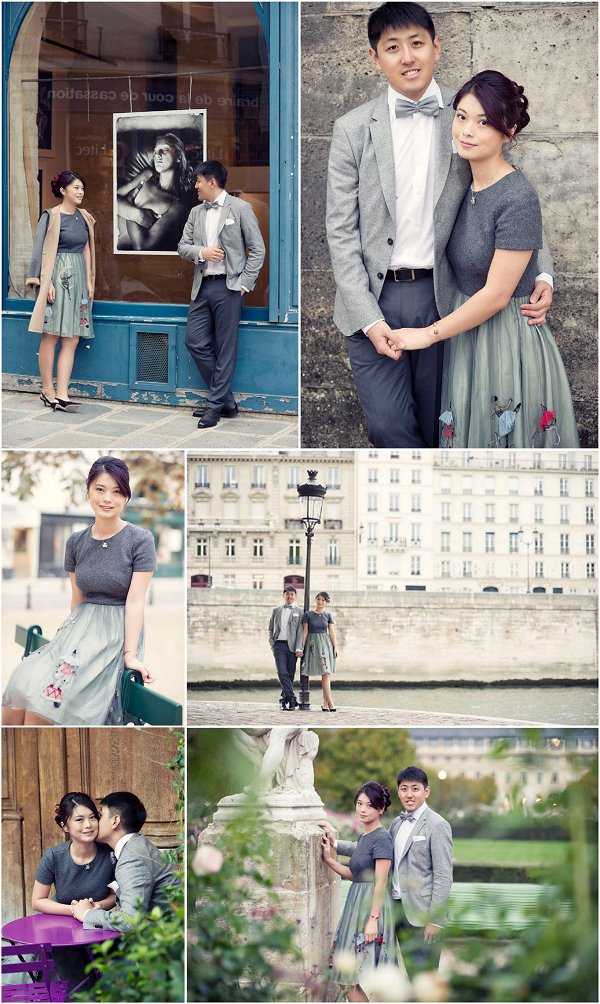 Wedding Vendors
Planning : WeddingLight Events | Photographer : Olivier Lalin of WeddingLight Photography | Hair and Makeup : Marion & Florian| Sandy Outfit:  Red Valentino | Edward: Ermenegildo Zegna