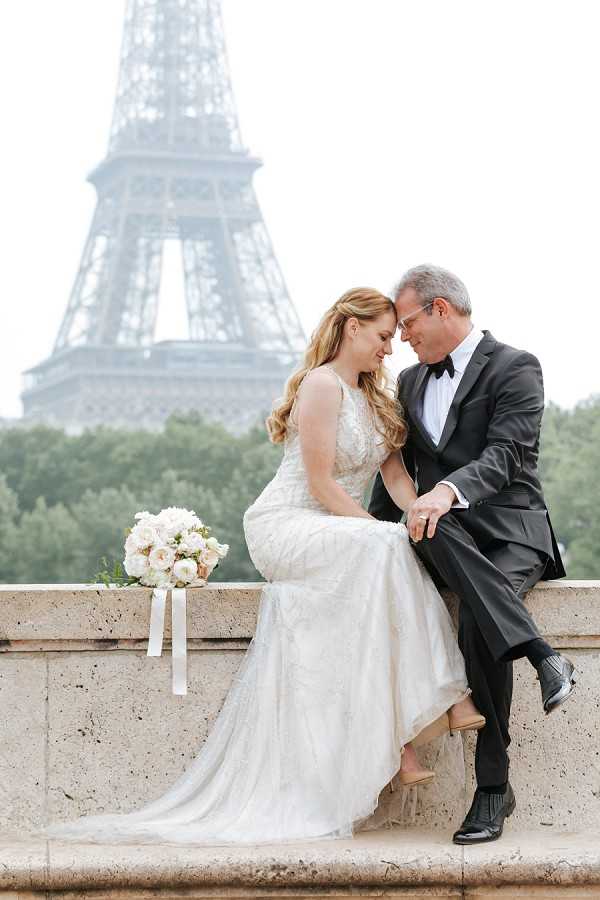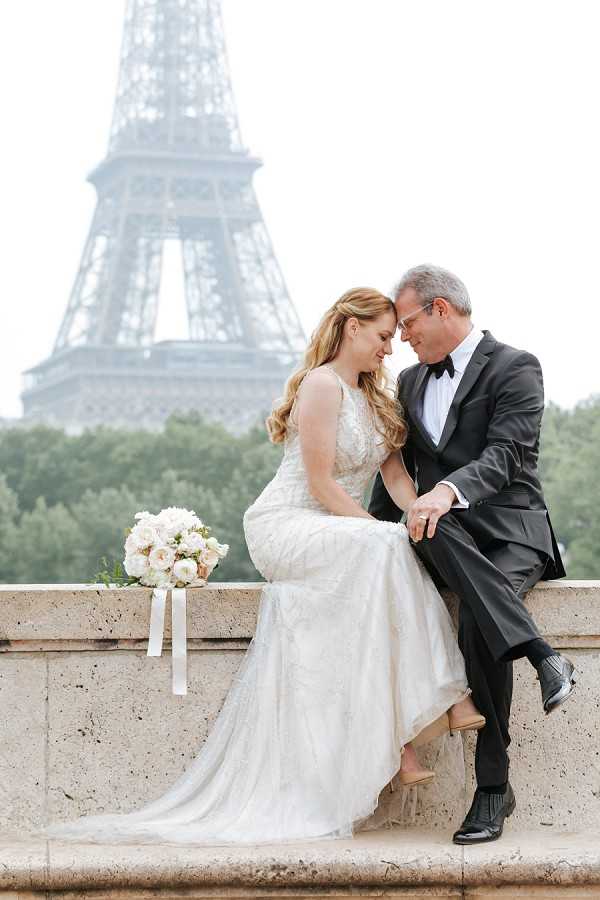 Good morning folks, and to continue this great start to the week we are staying in the uber romantic city of Paris for a chic destination Paris elopement.
American couple Rachelle and Scott chose to elope to Paris with their closest family and friends as where else in the world can you celebrate your special day whilst surrounded by so much romance, beauty and elegance? Add to that a plethora of experienced English speaking vendors and it is no wonder so many people choose the city of lights for their destination wedding.
Planned by So Special Events this intimate affair combined the talents of Onorina Jomir who created a wonderful loose curled hairstyle complimented by soft and subtle make up, with beautiful flowers from La Plume Fleur which was all expertly captured by photographer The Flying Poodle.
If you're thinking of eloping to Paris like Rachelle and Scott and are looking for the perfect location to stay in the city of lights why not take a leaf out of our lovely couples book and have a look at the Hotel Splendid Etoile or for even more location ideas try looking through our guide to your destination wedding in Paris.
It's now time to leave you in the capable of hands of wedding planners So Special Events to walk us through this destination Paris elopement…
"Paris is an amazing destination for intimate elopements. Here you can find everything you need for a lifetime experience – beautiful hotels, amazing cityscapes and experienced English speaking vendors."
"Rachelle and Scott from the United States decided to elope to Paris and celebrate their union in a romantic way. They wanted to enjoy Paris and its special ambiance, and to share this experience with their friends and family."
"For the morning preparations Rachelle wanted to have a beautiful hotel with the view and our choice fell on Hotel Splendid Etoile that has several rooms with gorgeous balconies overlooking the mighty Arc de Triomphe. This is undoubtedly a place to be if you dream about a tender bridal morning photo shoot with a french twist."
"It is generally recommended to start photo shoots in Paris very early in the morning, when the sun light is the most beautiful and when there are no tourists around. However, in real life conditions it might sometimes be difficult, as having your make-up as early as 5 am is not something every bride (and groom) wants to experience. We decided to compromise and have the ceremony at 10am, instead of the typical 7 am. An intimate ceremony at Bir Hakeim bridge has been officiated by a couple's close friend, and followed by a champagne toast."
Congratulations Rachelle and Scott from everyone here at FWS!
For even more Paris elopement ideas check out this fashion-forward luxury Paris elopement.
Chic Destination Paris Elopement Snapshot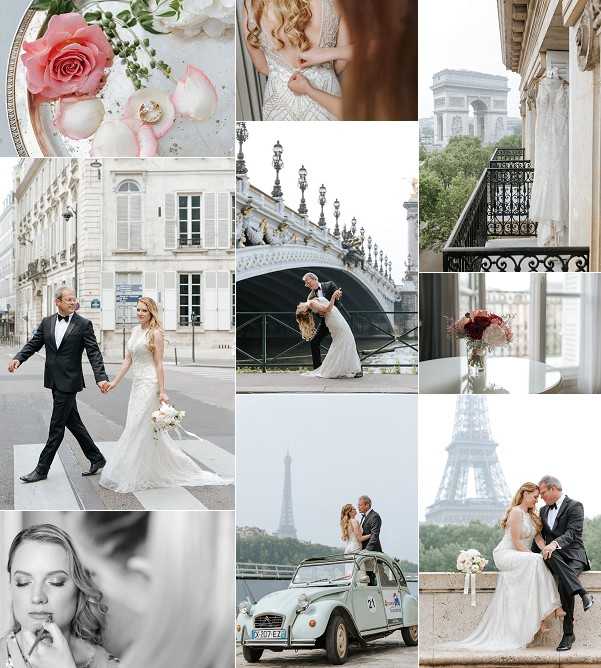 Wedding Vendors
Photographer: The Flying Poodle | Planner: So Special Events | Hair and Make Up: Onorina Jomir | Florist: La Plume Fleur | Transport: 4 roues sous 1 parapluie | Accommodation: Hotel Splendid Etoile