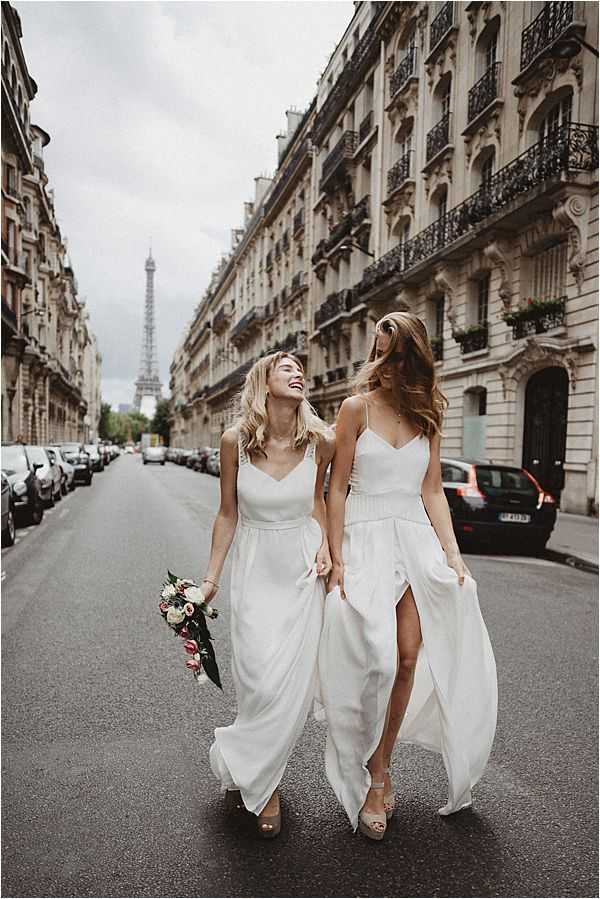 Hello lovelies! How was your weekend? Today we feature the stunning Camille Marguet wedding dress in this same-sex wedding editorial shoot by Linh Tran Kieu Khanh of Through The Glass Paris Photography
France had welcomed all colors of pride and love in the country since May 2013 when same-sex marriage became legal. This styled shoot aims to spotlight glamour and romance between same sex couples tying the knot against the backdrop of Paris.
Lin Tran Kieu Khanh wanted to capture the message imbued in this quote, "Love and live for a ride, a moment and then maybe, for life, without any limitations."
Through this same-sex wedding editorial shoot, we would like to highlight the image of two strong and assertive women but yet imbued with sweetness and a touch of fragility.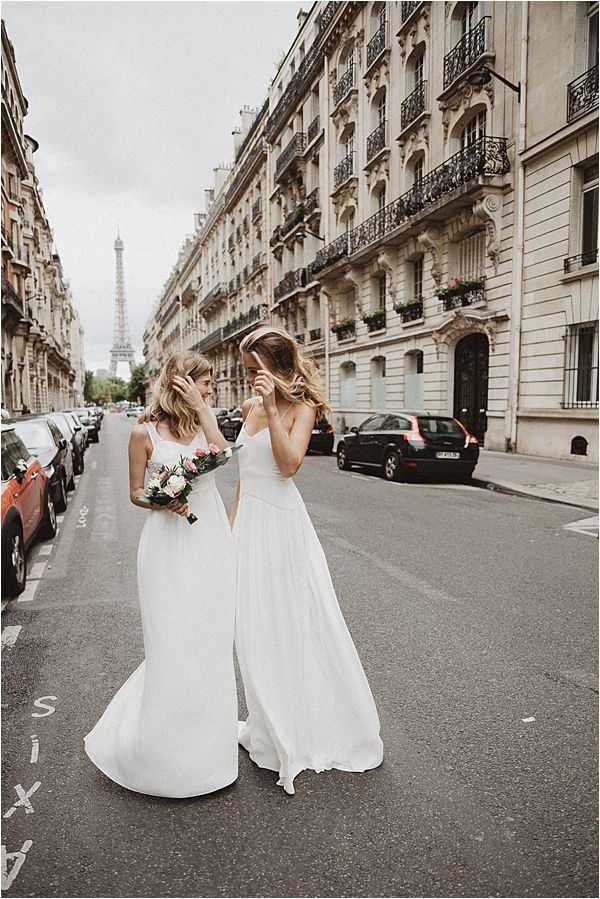 Inspired by their enthusiasm and vigor, and thanks to the help of a Paris Wedding Dress designer, Camille Marguet, we recreated a poetic universe in the streets of Paris.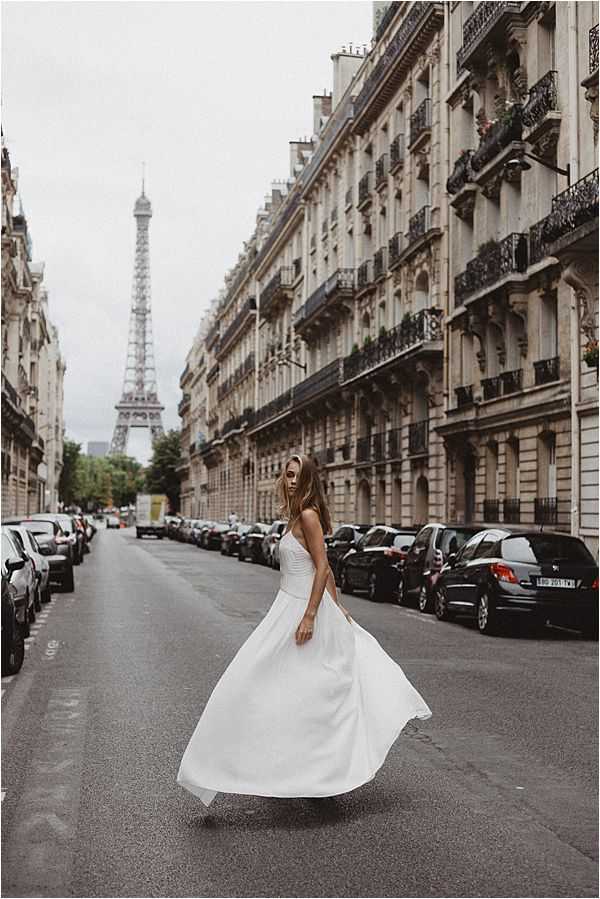 For us, Paris is truly picturesque everywhere. However, we wanted to capture the essence of the city of love.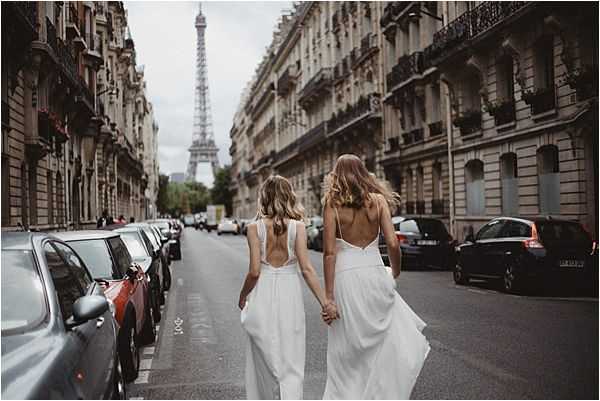 That is why we chose to the street with gorgeous Haussmann buildings and to top it up with the symbol of love far in the background, the Eiffel tower. We wanted our shots with the Eiffel tower to be special, to be taken from a unique perspective as we would like it to compliment the beauty of our brides.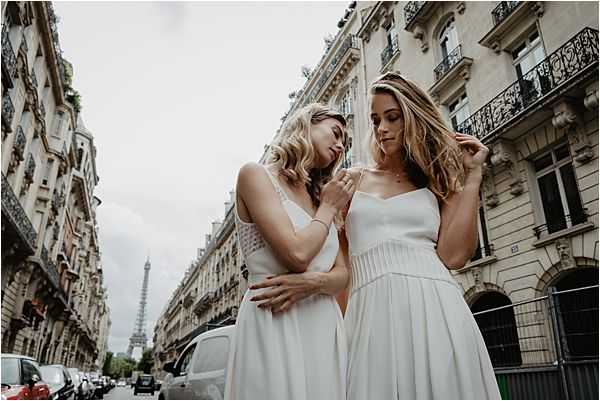 The collaboration with Camille came very naturally to us because her wedding dress design is very refined and subtle.
The makeup and hair done by Mimi were also very soft but still able to show the distinct features of each bride. Combined together, they all reveal the femininity of our brides in which mingles perfectly with the Parisian atmosphere.
Most of our photos were taken in the middle of a street which were full of cars passing by at that moment. We asked our brides to stand in the middle of it, even sometimes to walk by the cars but still managed stand up tall, looked fiercely and happy.

Often, women are thought to be very weak and vulnerable, through this photo shoot, we would like to emphasize on the power of women. With the cars passing by on the streets like the obstacles we may face in life, we can always stand strong and powerful together.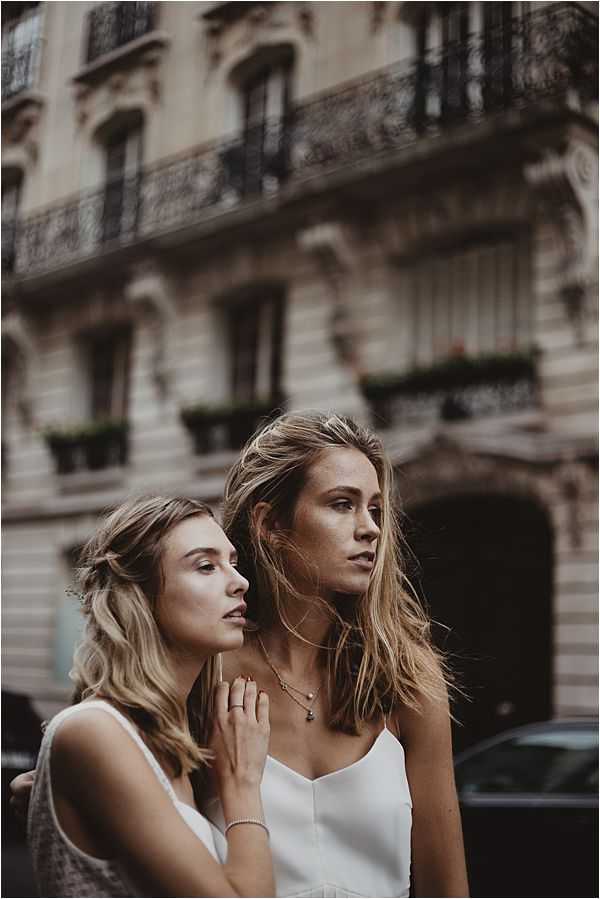 Whether a walk out of the chapel or the city hall, this celebratory moment captured not only the chic gowns and swirls, but also sweet love – all dazzling and limitless.
Chic Camille Marguet Wedding Dress Styled Shoot Snapshot
Vendor Details:
Photographer: Through The Glass Paris | Make Up: Mimi | Model: Daria | Model: Renske | Wedding Dress: Camille Marguet |  Videographer: Through The Glass Paris | Florist: L'histoire d'une fleur