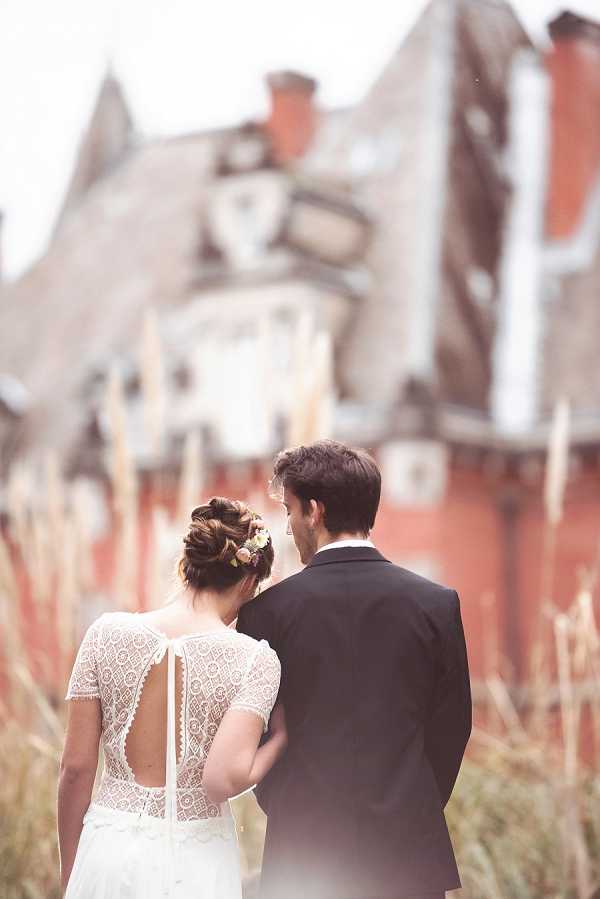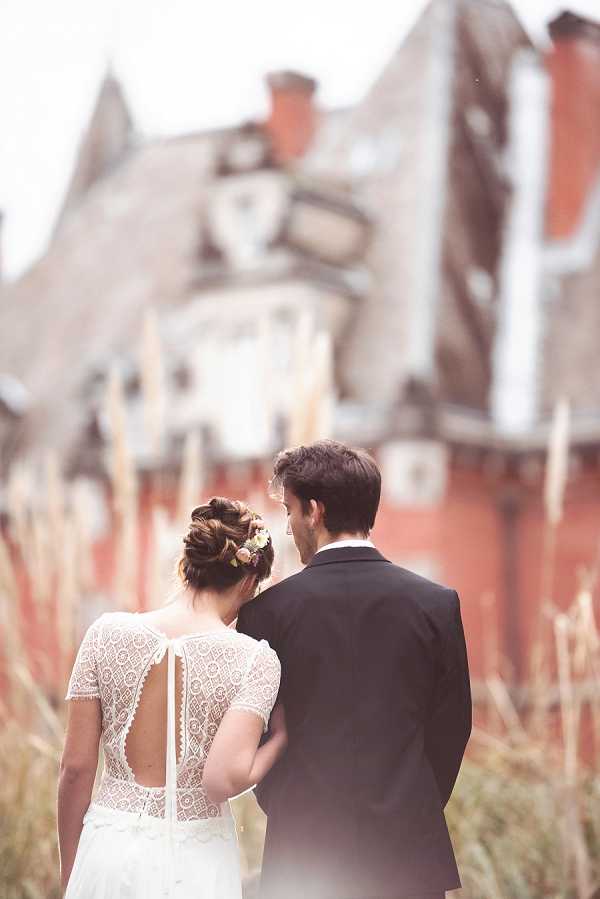 Good morning, we are so excited to be in the month of June already and to celebrate we have this gorgeous Chateau Saint-Michel wedding inspiration shoot to share with you!
Today FWS vendors Clémentine and Mark Ward from Awardweddings are taking us to the fabulous and newly renovated Chateau Saint-Michel, also a FWS vendor, in the UNESCO classified village of St Lizier in the Pyrenees, South West of France.
Soon after it was renovated, Clémentine and Mark were invited to visit the chateau by its British owners. This gorgeous venue is surrounded by enchanting woods and meadows, and was crying out for an inspiration shoot!
Just wait 'till you see inside…
"Clémentine styled the venue, using a subtle colour scheme to complement its character – elegant, classic and timeless – with crystal and cut glass vases, grey metal candlesticks and left it dripping in candles and flowers. The venue is beautiful as it is and it doesn't need a lot of decoration so everything was subtle. Sophie Pujol, florist, from Poppy Figue, created the to-die-for arrangements."
"Mark and Clémentine gathered a great team of suppliers from the area. The bride wore a beautiful lace dress by Diva La Mariée. Sarah Fekir created a smoking-soft look; and Mark captured the day in a classic style. The venue's special character and spirit, when I first visited, was inspirational so I had to find models and choose a dress to try to recreate that first-look feeling that I had; naturally, I wanted to shoot with the same effect in mind! Said Mark, from Awardweddings."
"The welcome area was in the sumptuous entrance hall with a large flower arrangement on the central table, as well as some light arrangements on the wooden buffet and some potted plants by the doors."
"The weather didn't enable us to have the event outside so we made the most of the inside spaces. As a wedding planner, I always insist on having a comfortable wet weather option. Even in the South of France, we sometimes have some rain on the day so it's essential to be prepared. I also insist on the fact that Plan B is always as wonderful and often even more magical! So to any couple with a rainy wedding, don't be disheartened. As we say in France, "Mariage pluvieux, marriage heureux"! All your guests are here to celebrate your love and this is what counts!"
"The ceremony took place in the north-west salon, by the fireplace, filled with church candles, and was framed by the impressive and towering ever-green firs charming their way through the grand window behind. The champagne cocktail took place in an adjacent salon, overlooking the lush garden and swimming pool. We loved how Sophie ornamented the grand piano with elegant flower arrangements and crystal decorations."
"A candlelit wedding breakfast was set in the dining room with beautiful flowers and crystal and silver tableware, in front of a fireplace filled with church candles again for an intimate feel. The couple then had a magical first dance in the hall within a ring of candles with everyone looking on happy to believe in this romantic embrace."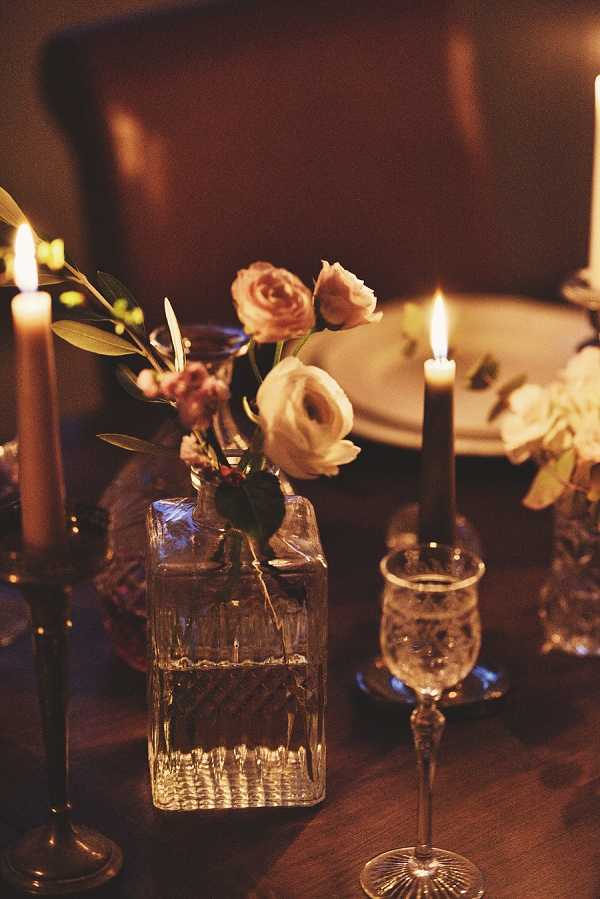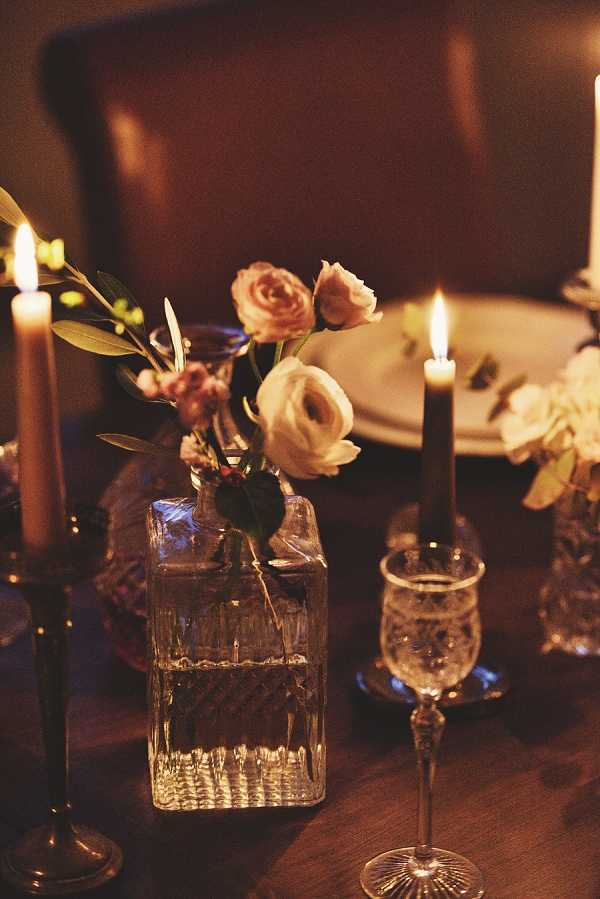 "Working with a team of professional and amazing suppliers is always a great pleasure. We loved working together to bring this wonderful chateau to life. The day was such a pleasure thanks to professionalism and effort of everyone involved; so, here's a gigantic 'Thank you!' from us!"
For even more from FWS vendor Awardweddings click here.
Chateau Saint-Michel Wedding Inspiration Shoot Snapshot
Wedding Vendors
Venue: Chateau Saint-Michel | Photographer: Mark Ward – Awardweddings | Wedding Planner and Stylist: Clémentine Ward – Awardweddings | Florist: Poppy Figue | Hair and Make-up Artist: Sarah Fekir | Wedding Dress: Diva La Mariée | Bride: Solange Grenet | Groom: Benjamin Larroche