On today's real wedding blog, we meet an international couple who planned a Château Pape Clément wedding from miles away. They live in Hong Kong but both have close family ties to France. They only had 9 months to plan their dream destination wedding in Bordeaux. So they worked with Gervier Emmanuelle of M Creation Events on all the details. They married in the stunning Notre Dame church in Bordeaux with close family and friends. The reception venue really spoke for itself – it's elegance and grandeur were only complimented by the fairy lights and surrounding gardens.  Let's hear it all from the planner herself…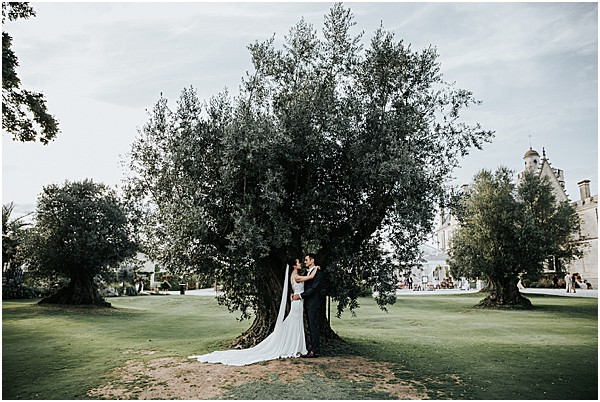 "We were hired for A to Z planning about nine months before the big day. We started to plan everything remotely and then I met the couple 3 months before the wedding during their 4 days stay in France. That is when we did all of the site visits and tastings together.

Fabienne and Pierre André live in Hong Kong. They decided to get married in Bordeaux because the groom was raised in this wonderful city of France. The bride Fabienne is also French, she was born in Paris but her parents came from Asia.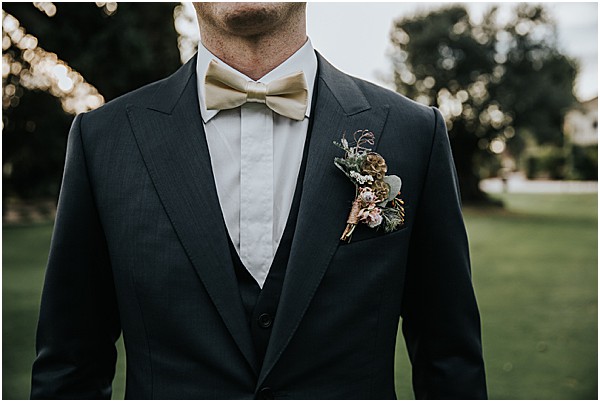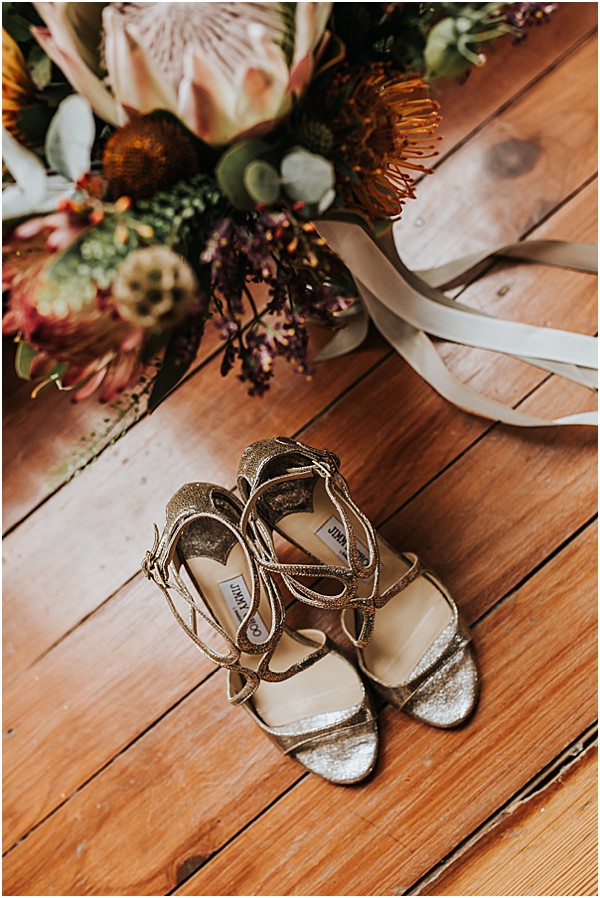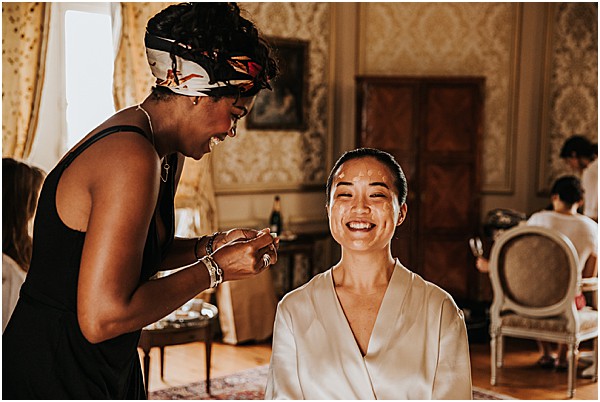 Their choice of wedding venue went to the beautiful Château Pape Clément. The couple rented the castle for the whole weekend to be with their close family and enjoy all of the moments together.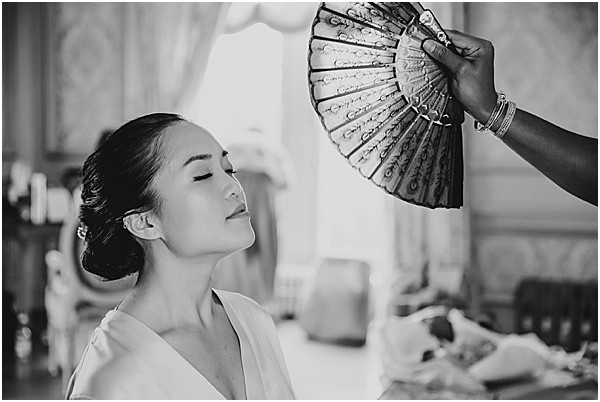 The day before the wedding, these two married civilly with their close family and close friends. After that, we organized a visit of the Château and a degustation. At night, they made a pre-wedding dinner with close guests at the Grand Hotel of Bordeaux. So, the morning of the big day was relaxed and spent slowly getting ready. They had an adorable first look on the terrace of the castle, where they laughed and soaked in the moment together.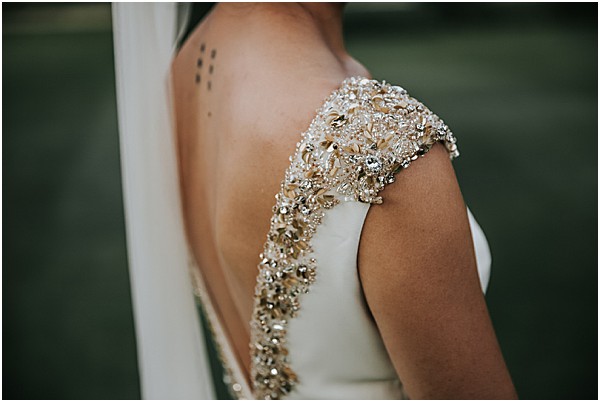 Pierre André and Fabienne got married at Notre Dame church in Bordeaux. During the religious ceremony, Pierre André sisters played violin and piano, and they were accompanied by a gospel.
The couple really wanted to have a fun wedding that surprised their guests. They made a good choice by hiring M creation events! Indeed, Fun and originality are our trademarks. For this wedding, we installed a football table, a photo booth and a video booth for the cocktail.

The guests first joined the cocktail hour. Pierre André's sister played live music during the cocktail and she mixed with the woman DJ! Girl power! During the cocktail, an oyster farmer came from the Arcachon basin to organize a tasting with local products. He shared it all in front of the Prelate Pavilion, a unique and prestigious Eiffel-style canopy. After the dinner, a night bar was provided by No more penguins. They created a tailor-made cocktail menu according to the couple's tastes. The decoration was very refined, the couple choose vintage tableware from options that really captured their unique style.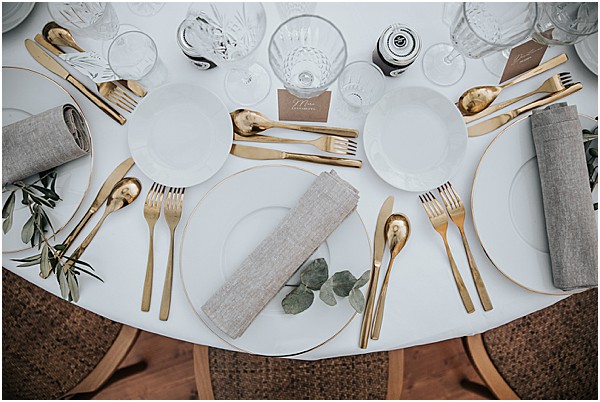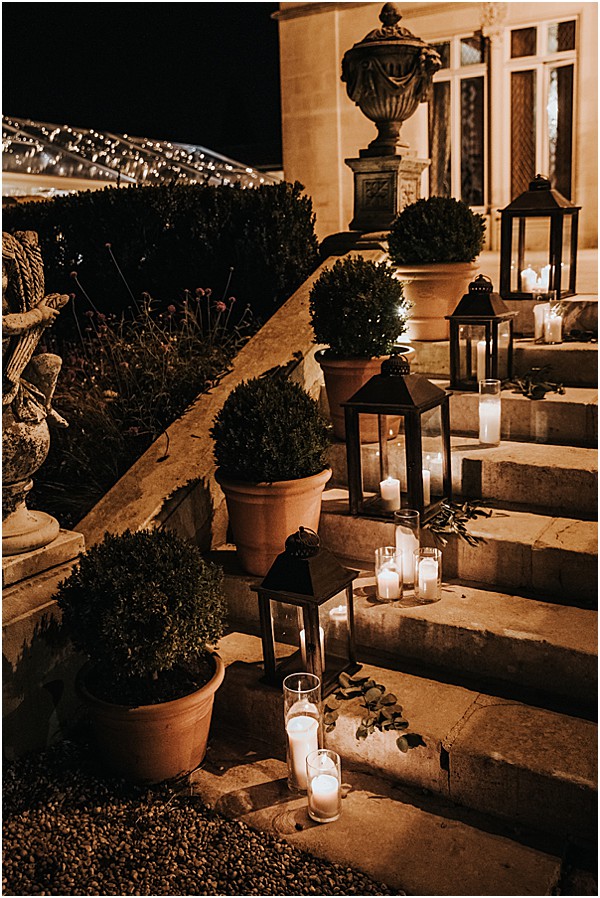 Just before dinner the beautiful tent with transparent crystal, floral garlands, and luminous garlands came to life. It gave the impression of a starry sky. This scrumptious dinner was crafted by the caterer Monblanc, who also made their wedding cake which was a huge strawberry cake!
This Château Pape Clément wedding was a real success. They ended the night speeding away in a Porsche 356 speedster, perfect for the occasion!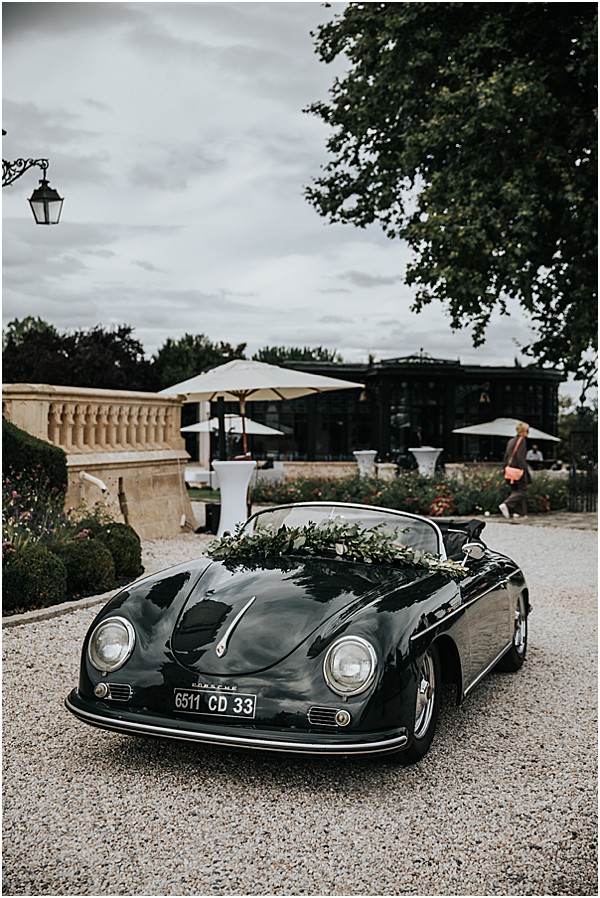 This wedding was the most beautiful I've worked on yet! I was really happy to contribute to their happiness during this wonderful weekend.
We really loved this one too! Thank you to all the amazing vendors who brought this fairytale to life.
Château Pape Clément Wedding Snapshot
Château Pape Clément Wedding Vendors
| Florist Mauvaises Herbes  | Make Up  Suany Makeup | Hair Aleth de Rainvillers | Photographer Emily Soler | Videographer Groovy Baby Studio | Catering Monblanc | Catering No more penguins | Venue Château Pape Clément | Decoration Options | Planner M Creation Events | Ceremony Venue  Notre Dame de Bordeaux | Accommodation Château Pape Clément | Wedding Dress Studio San Patrick | Shoes Jimmy Choo | Grooms Outfit Corthay| Accessories: Bonzini | Accessories Jam room