Welcome to another wonderful week here at French Wedding Style! It may be January but today we are dreaming of the warm tones of Autumn in our Château La Cour Wedding inspiration shoot.
Set in 13 hectares of splendid park land Château La Cour is set in beautiful Anjou, a province in the Maine-et-Loire department in west-central France. You can read more about this area here as part of our wanderlust series.
Today's romantic styled shoot included a group of talented wedding vendors with stunning florals from Le Jardin Dobrée and a two tone Isabelle Payet wedding gown which perfectly complimented the Autumnal feel to the day! There to capture every detail was talented wedding photographer Cathy Marion. Not only is this inspiration shoot full of warm and cosy touches for the perfect Autumn celebration we love the unique outdoor decor at the end of this feature.
We'll now pass you over to Cathy who will be walking us through this Château La Cour Wedding…
"In the Anjou province, not far from the Châteaux of the Loire Valley (Châteaux de la Loire in French) and Brittany, a new castle opens its doors to welcome the bride and the groom for their wedding. A dreamy location surrounded by oaks and sequoias, built in the XIXth century. As soon as I discovered this Chateau, I imagined a fall and romantic wedding supported by warm seasonal colors, candles and soft lights."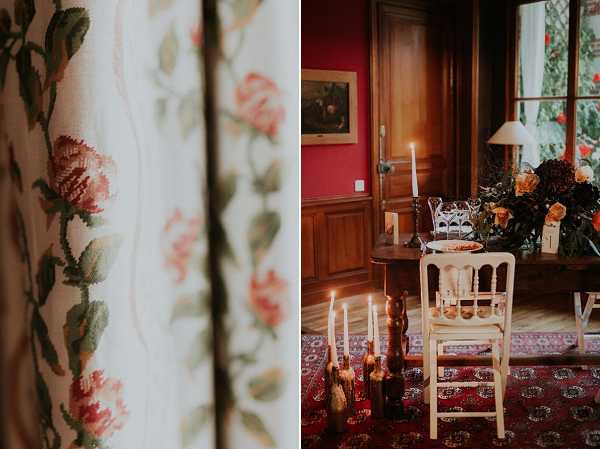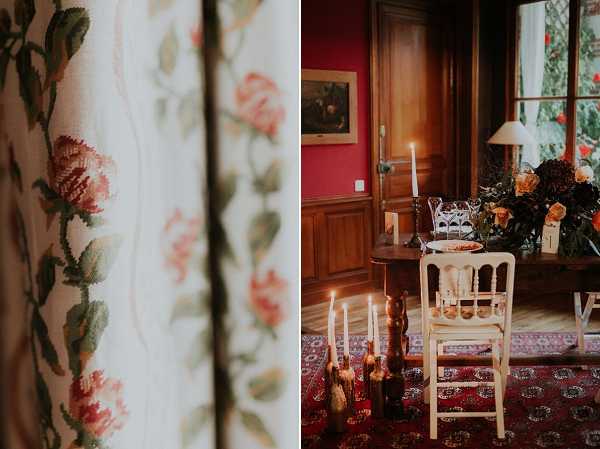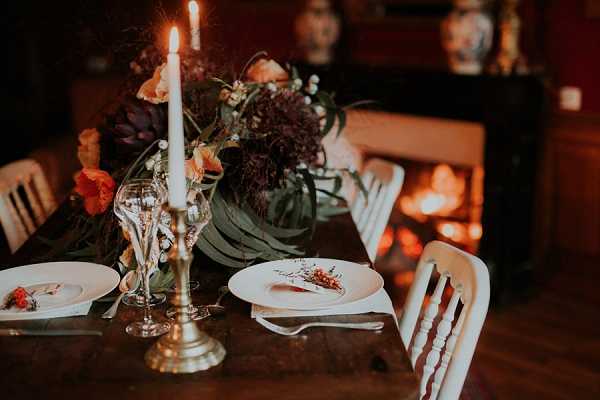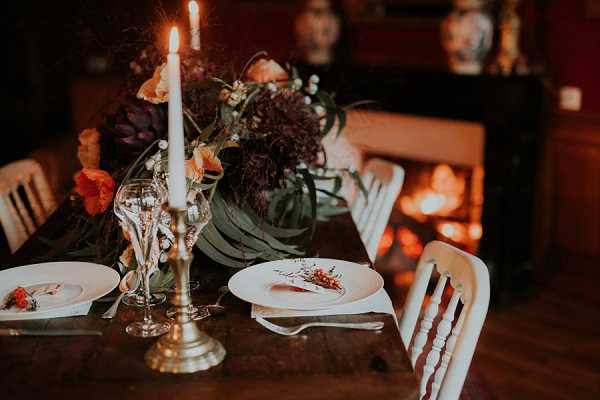 "The perfect place to welcome your guests is the living room where your heart is warmed by the old fireplace. It's an intimate room for dining and enjoying your wedding. The garden view is always wonderful thanks to the small orangery nearby."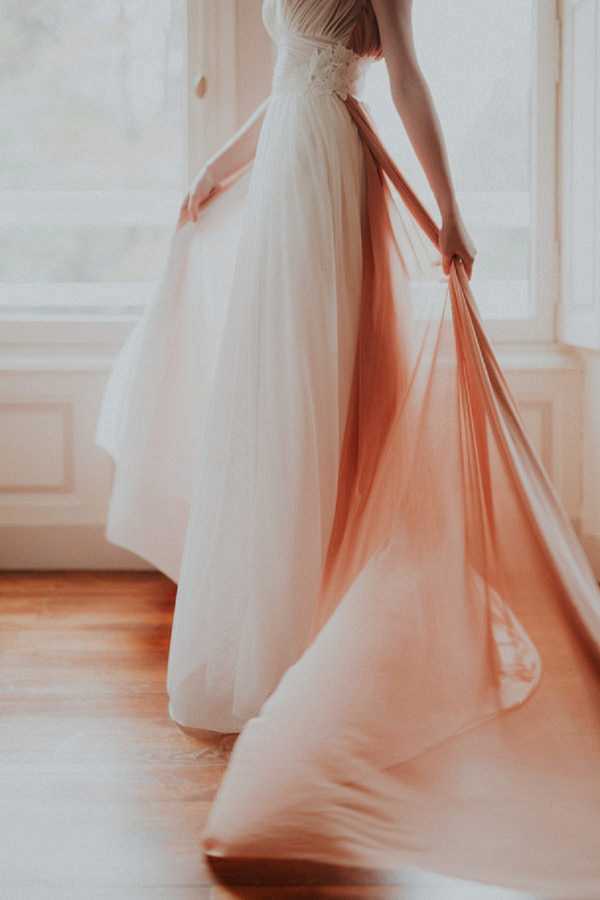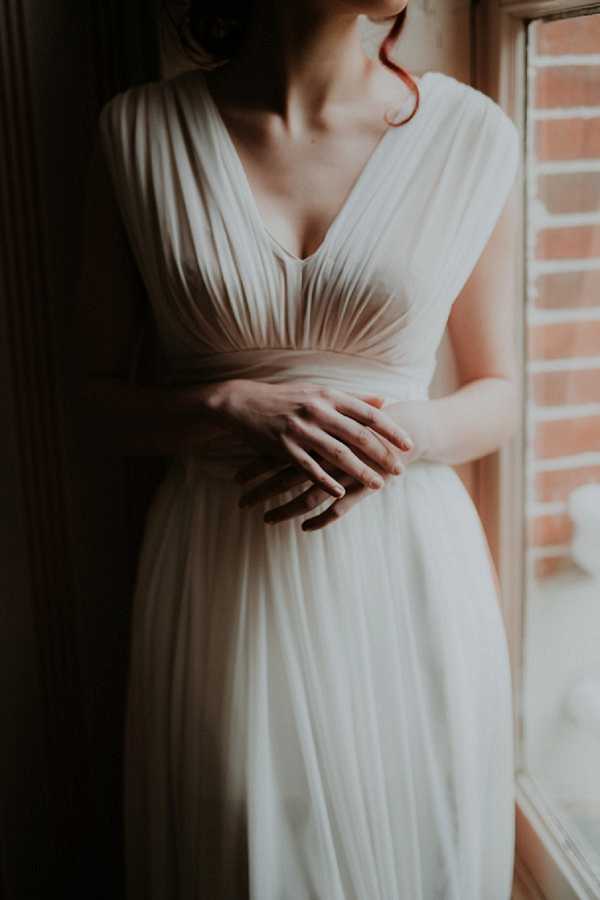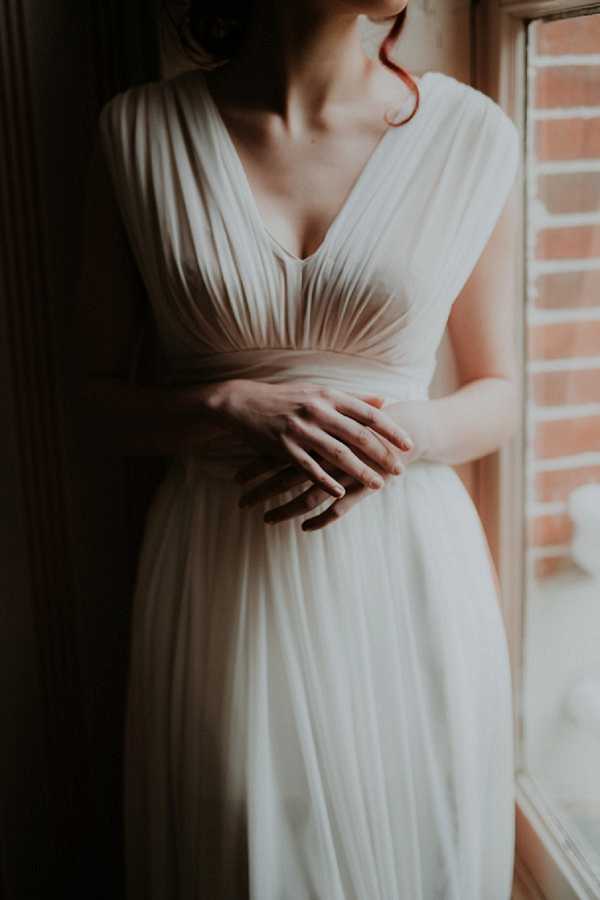 "I was looking for talented vendors and partners in order to create a styled shoot but also to imagine together a perfect wedding day. The goal was to gather the perfect team with trustful vendors for a successful wedding event. I imagined the first part of the shooting upstairs, with cozy guests bedrooms and a romantic atmosphere. Then, we continued in the living room with the beautiful table in front of the fireplace."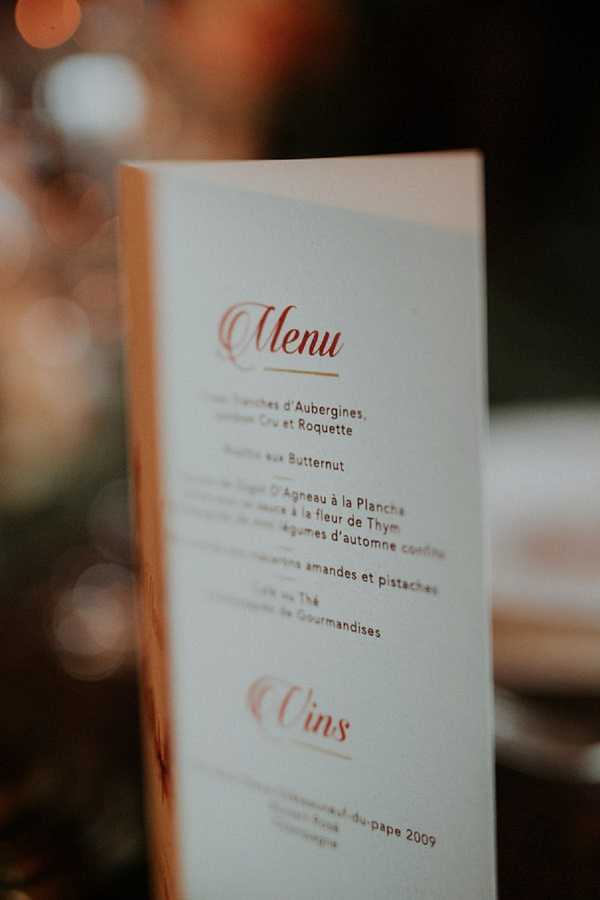 "Finally, there were two spots in the Chateaux garden where you could realise your dream by having the ceremony under the trees like in a fairytale, and then next to a beautiful table in the woods. Laura from Label Emotion Nantes helped me to decorate all the sceneries. She made my dreams come true with this wonderful and gorgeous wedding."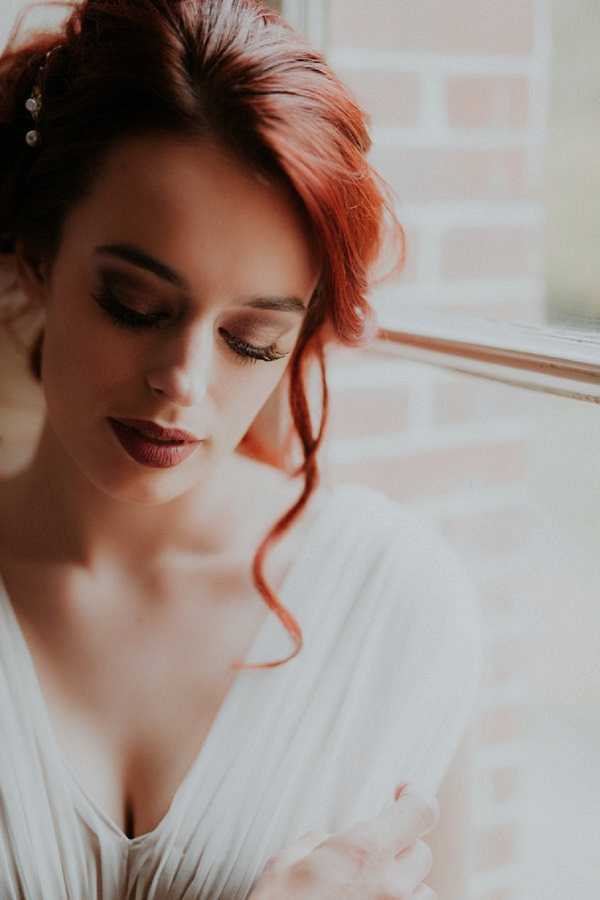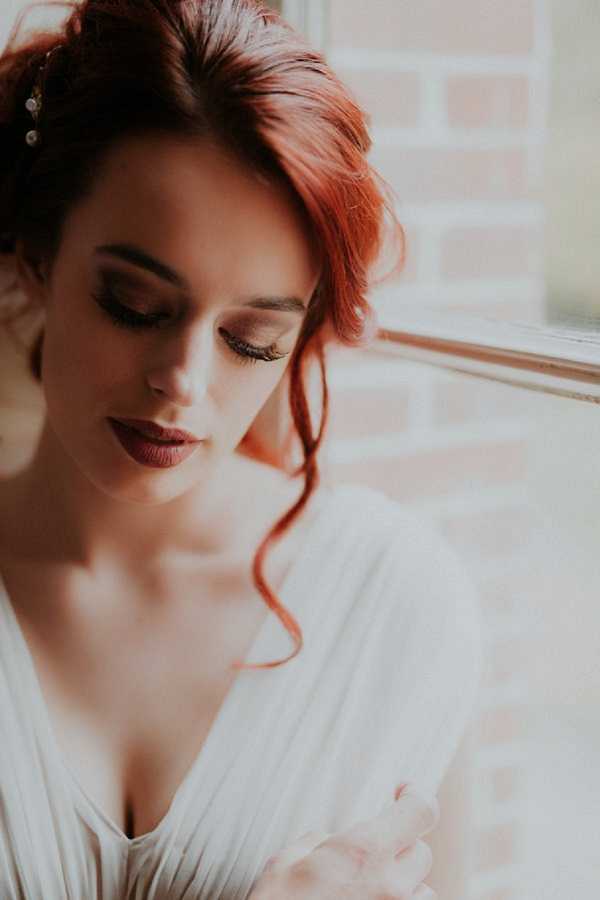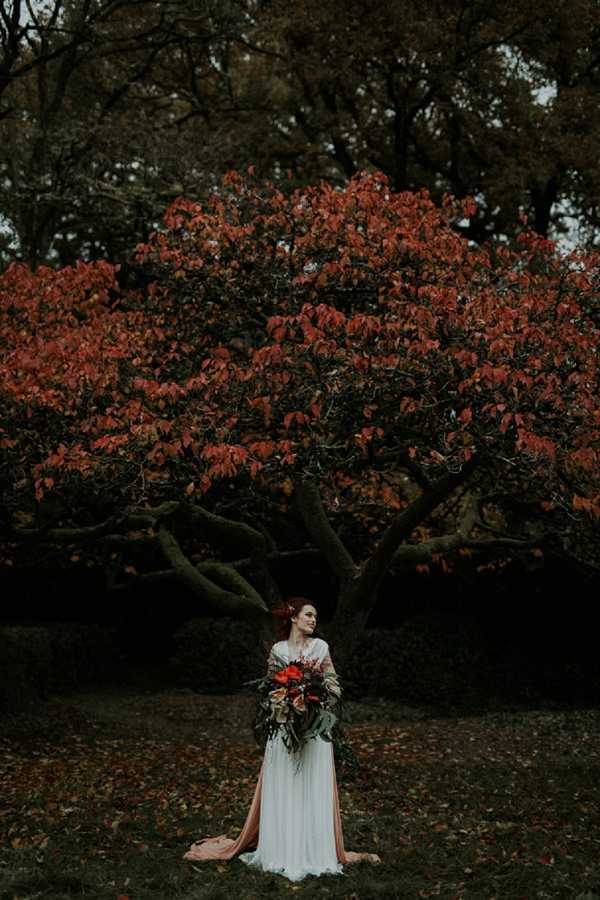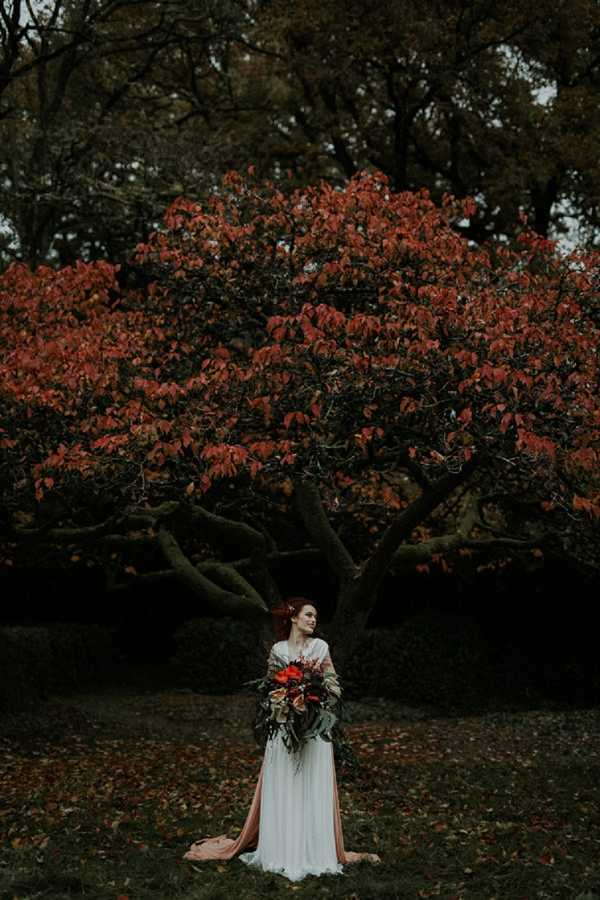 "We decided to shoot only with candle lights to create an absolutely stunning and magical atmosphere under the trees. It was very warm as the thin evening wind disappeared."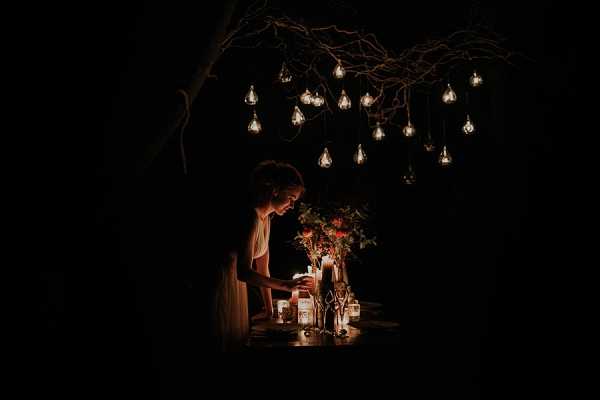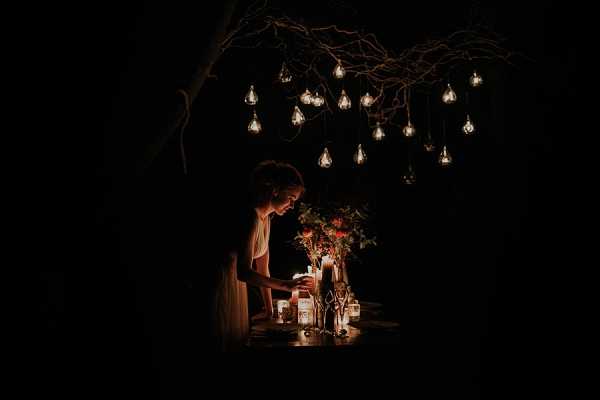 "We wanted to have as much greenery as possible with seasonal flowers and leaves. The florist did amazing work by reproducing the same atmosphere we had in the Chateau."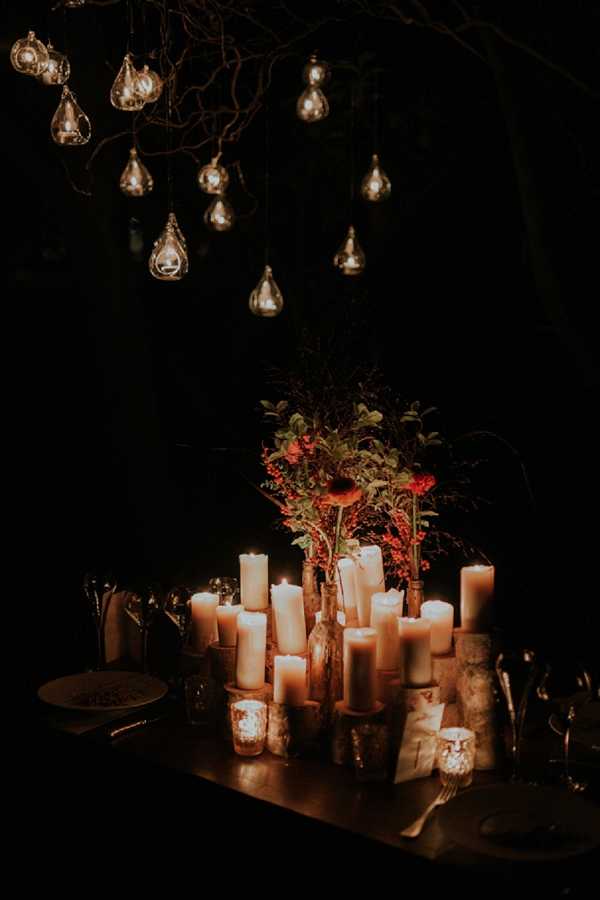 "The fashion designer Isabelle Payet created a dress with the perfect colour tones and an absolutely modern flowing fabric."
For even more wedding inspiration check out our abundance of inspiration boards here.
Château La Cour Wedding Inspiration Snapshot
Wedding Vendors
Photographer: Cathy Marion | Videographer: Freddy Bossé | Venue: Château La Cour | Wedding Dress: Isabelle Payet | Hair: Mes Secrets de Beauté | Make Up: Du Blush & Des Etoiles | Florist: Le Jardin Dobrée | Decoration: Label Emotion Nantes | Stationery: Hopop'up Design | Hire: Maison Options Nantes | Model: Heloïse Pagé