Good morning, as we come to the end of the second week of this wonderful new year we have a Château Font du Broc traditional French wedding to share with you.
Set in the heart of the Var this beautiful vineyard was the setting for our bride and groom's big day. Their special moments were captured by talented FWS vendor Wild Roses who chose a career in wedding photography because "there are few businesses where one has the chance to enter into people's privacy, experience and share their emotions and write on paper the magic of fleeting moments." Wild Roses loves to capture photographs of you, the people you love and the moments that have meaning and importance to you. He captured just that at today's Château Font du Broc Real wedding.
I will now pass you over to our groom who will be walking us through his romantic nuptials to his gorgeous bride Alice…
"Our story started back in 2010 where two people hell bent on never getting back in to a relationship met in the most unforeseen way and place, a local pizzeria I mean how classy is that?!!!
Four amazing years went past way too quickly and we wanted to take the next step. Wed.. no we bought our first house. A derelict house to meet our small budget. The house needed to be completely gutted, this was going to be our first major project together. "
"We totally redesigned the house and all of our ideas just came together, it was freaky how much we were on the same page to the point on of our favourite phrase was "get out of my head!!!"
As the days and weekends went on in the dustiest place on earth, all I could think about was how great things were and that complicity kept on growing. It was this complicity and hard ship and the way we formed one that made me want to spend the rest of my life with her and ask her to marry me."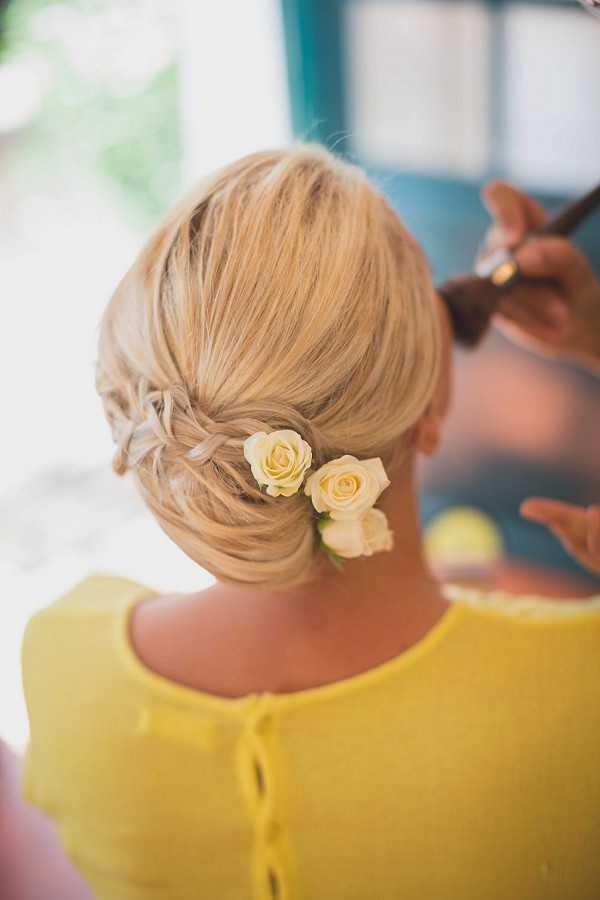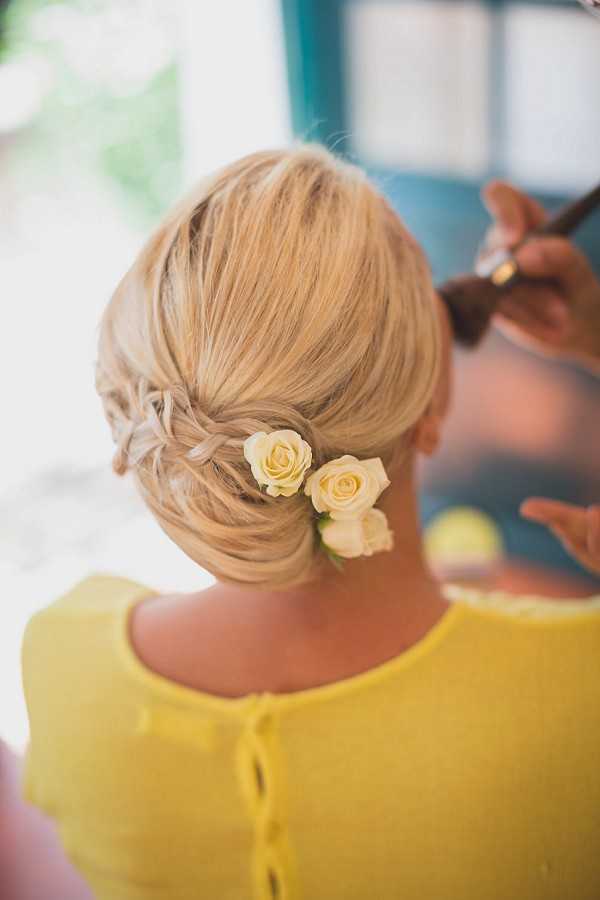 "We had talked about number of guests and how it was going to be a small and intimate affair. We visited a few halls and vineyards and couldn't find the right venue until we went to Château Font du Broc. We visited the perfect French garden for a sunny aperitif and the amazing main hall that only needed tables as decoration, anything else would have been diminishing. With one shared glance we knew that this was the place!"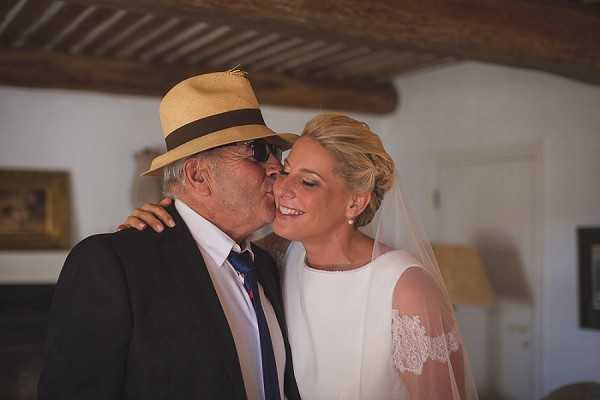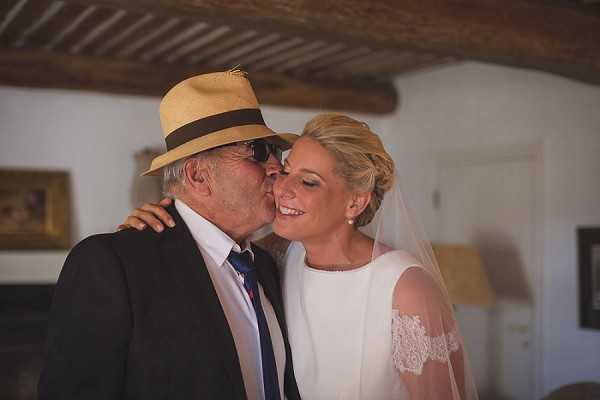 "The venue was booked and marked the first step and also gave us a deadline! It's from this point that the stress started building up. Our next step would be finding a photographer. We searched the web trying to find someone that could deliver what we were expecting. Not an easy task, until a couple of friends suggested Wild Roses who had previously covered their wedding. Browsing through his blog we immediately like his style."
"We were feeling good and confident having two notches on our belt already! Wedding planning piece of cake! Cake what are we doing for cake? Caterer? Church? Car? Euh… dress and suit!!! So was born the check list that shared our life for almost a year and most probably saved us. As a typical man I thought it was dreadful idea but yeah, Alice was right."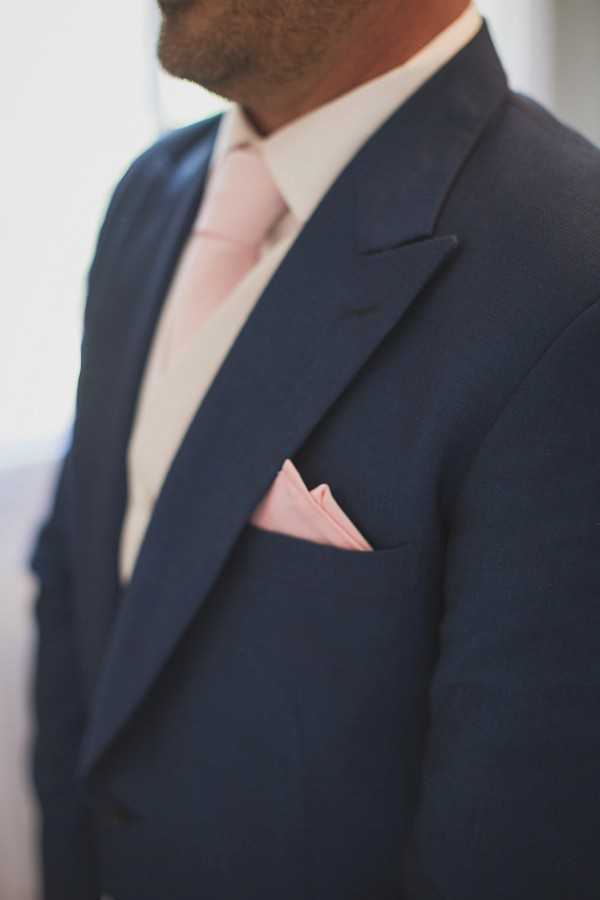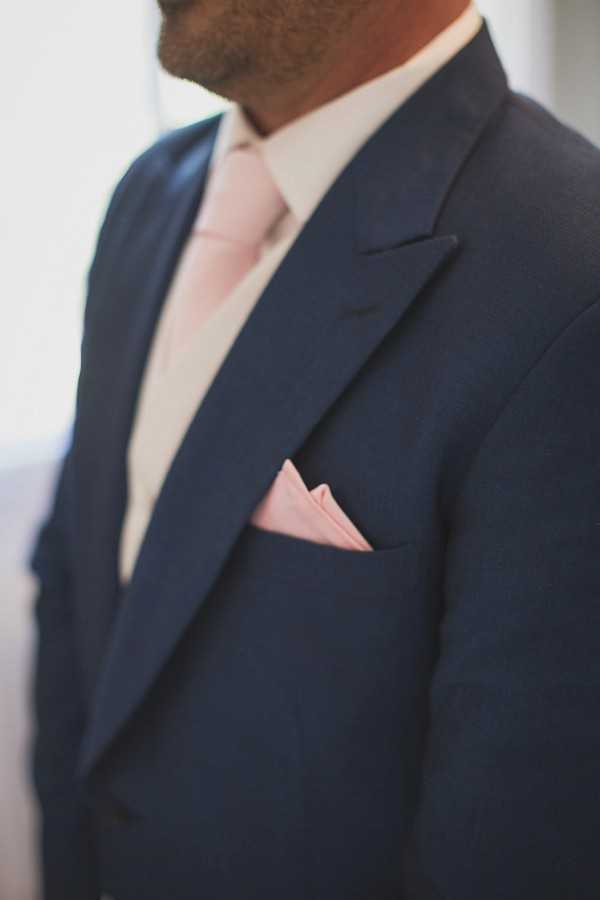 "In France the civil union is generally just a formality, but we had a brilliant official who made a very engaging and sincere speech about wedlock that touched us both. As a new and very emotional couple we made our way to the church."
"The Church!! Being non catholic this was slightly worrying for me. We met the vicar several times, discussed certain religious matters but he was mainly interested in us, about how we met, how we lived and our general vision on life. At first I wasn't really for a religious wedding, but with hindsight it would have been a shame not to have. The church was stunning and the way he greeted us and portrayed us was very touching, I can still remember his words 2 months later."
"The chateau had given us a list of partner caterers of which we had to choose one. We called them all and got quotes and did some tastings. But unfortunately we couldn't find the right balance price and quality. Luckily one of Alice's coworkers brother was a caterer and arranged for us to met Chef Riviera Traiteur. We went to his kitchen in Grasse , he quickly impressed and reassured us by the quality of his cooking and offering a solution for all of ideas. He was a joy to work with and his waiters did a brilliant job all through the evening even down to setting table decorations and even cleaning the hall."
"When Alice began searching for her dress which really was not an easy task!! Alice spent quite a few days trying to find her dream dress in multiple shops and cities, to finally find it in Nice. A little shop behind Nice etoile called Caralys. Alice found the shop really helpful and gave her some really good tips, they also had a brilliant seamstress who was able take in the dress to perfection. She was absolutely stunning in her dress it became very hard to hold back the tears of emotion"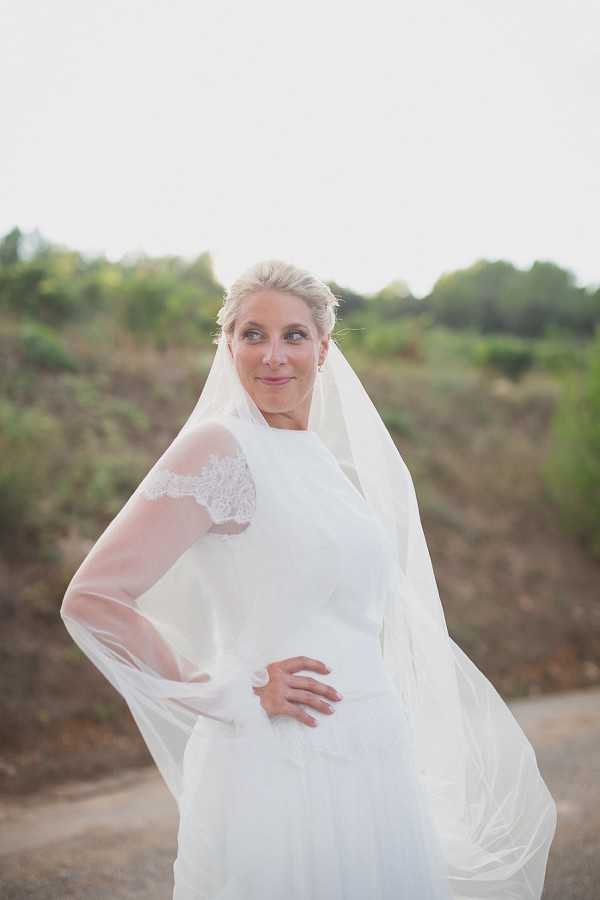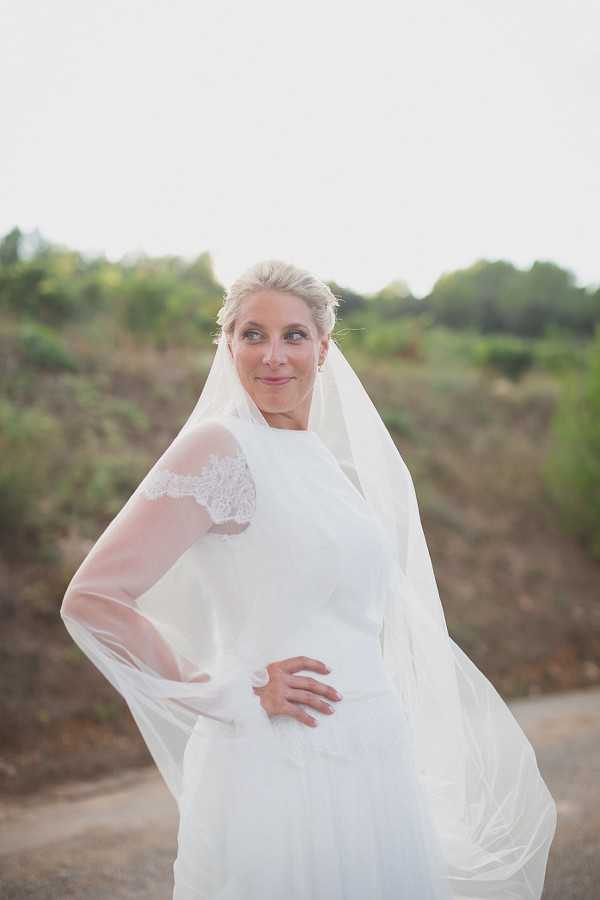 "I wanted a tail suit for a touch of English in the wedding. This proved difficult in France. As we walked in to the Peter Posh warehouse we were immediately taken care of. I quickly point out the suit that I wanted and it was just as advertised, I was over the moon. We sorted through a large amount of waist coats and ties and over accessories and made the perfect set up for me and my best men. I would like to say a big thank to them for their brilliant service and would highly recommend them."
"18 months of preparation and hard work for just one day. But what a day, it can clearly say one of the best days of my life. I'm so grateful to friends and family and Alice and all the demonstration of love we received that day it really mad us feel exceptionally special of our big day."
 Château Font du Broc Traditional French Wedding Snapshot
Wedding Vendors
Venue: Château Font du Broc | Dress: Caralys | Suit: Peter Posh | Florist: La Rose Dor  | Makeup: Emmanuelle PEREIRA | Catering: Chef Riviera Traiteur | Band (and DJ): Four Kicks | Photographer: Wild Roses
Save
Save