Happy Halloween folks, is it really the last day of October already? We just can't believe how quickly this year has flown by but as soon as November is here it's finally the month that it becomes OK to start using the 'C' word yes you guessed correctly… Christmas!! Just think of all those lovely guys out there planning their Christmas proposals, ahhhh.
Keeping us topped up with inspiration is today's stunning Chateau De Varennes Fine Art Wedding Inspiration shoot captured beautifully by Michaela Joy Photography at the wonderful fine art film photographer Sylvie Gil's photography workshop.
Michaela not only captured the romantic details from the day she also included a few bridal boudoir shots that we just think are the epitome of femininity.
Walking us through this dreamy shoot is Jesse Tombs of Alison Events…
"Chateau De Varennes, located in the Burgundy region of France has hundreds of years of history. Built almost 400 years ago and recently named by CNN and Luxworldwide to be among the top ten best wedding venues in the world. It called for a decor story that was laden with luxury and albeit history."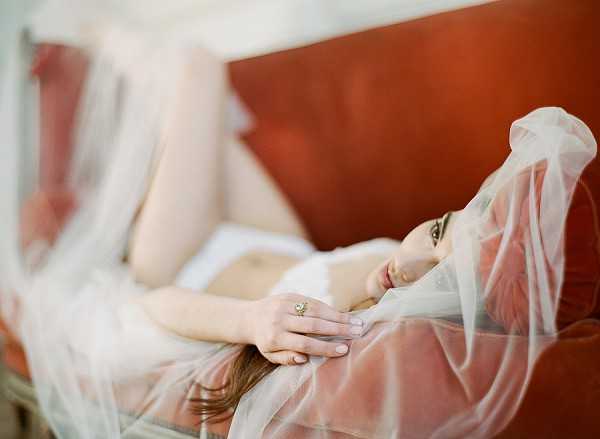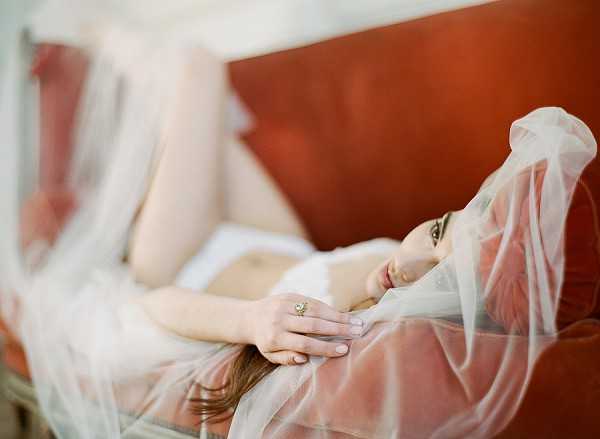 "With 70's vintage walking the most current red carpets and runways of Europe, I decided to focus my design on the era of excess, bold prints, colour, texture and unusual fabrics."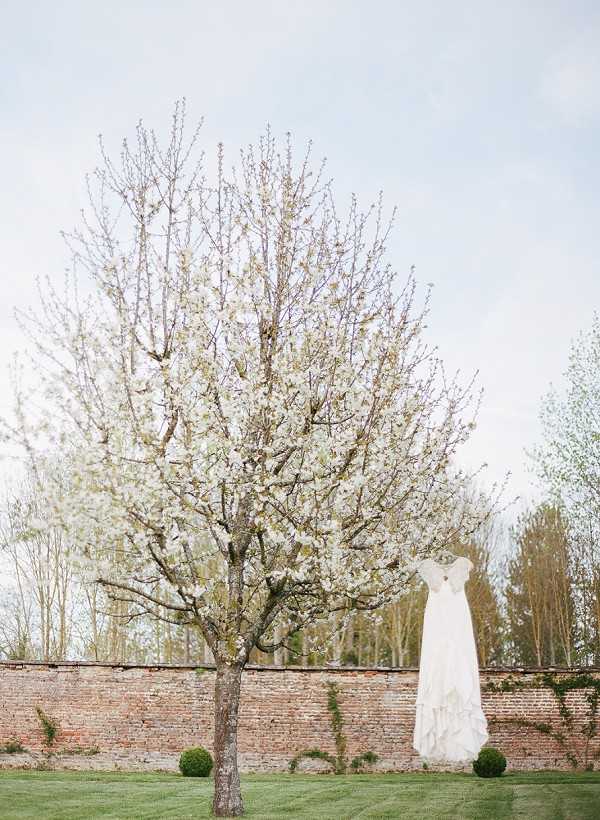 "Inspiration was found from current collections from Gucci's newly anointed creative director Frida Giannini and Nicolas Ghesquiere, creative director of Louis Vuitton. Colours were also pulled from images of vintage 70's fashion magazines such as Vogue and Harper's Bazaar."
"When designing a wedding, I pull inspiration, quirks and unique customized ideas from my clients personal life, history as a couple, interests, passions and family heritage; as this was a stylized shoot for the purpose of teaching photography, there was a lack of personal connection to a client per-say, which I didn't want. I wanted the design to still read as something that a client had helped me envision, something that felt authentic and real, and so a style story was born."
"Two affluent young 70's Parisians, with a family home in Burgundy, take over the Chateau De Varennes while their parents are on holiday in Morocco. I wanted the look to feel young, exuberant, fresh, ethnic inspired and lux."
"There is so much white, cream and pink in the wedding industry so I challenged myself to push the boundaries of colour and work with colours that I hadn't used before. The mustard colour of the dinning table linens was inspired by the location of Burgundy, which is a huge exporter of mustard from Dijon, a nearby region in France."
"We mixed wooden and silver flatware with brightly coloured raw linen napkins to add texture and depth to the design. Place cards at each place setting were created by the talented Yonder Design based in San Francisco. Olive coloured cow hide was used and paired with acrylic tortoiseshell and then etched with each guest's name. The combination reads current, but individually these pieces are so 70's inspired, but somehow it all works together."
"Holly Flora an LA based floral designer worked with us to create juicy, bright, almost edible looking blooms. The colours added a cheerfulness that could not be added from any other element. Her garden inspired blooms look freshly ripped out of the Chateau De Varennes gardens. Casually elegant, while not trying to hard to be perfect. The invitation suite, also by Yonder Design is modern, textured and sharp."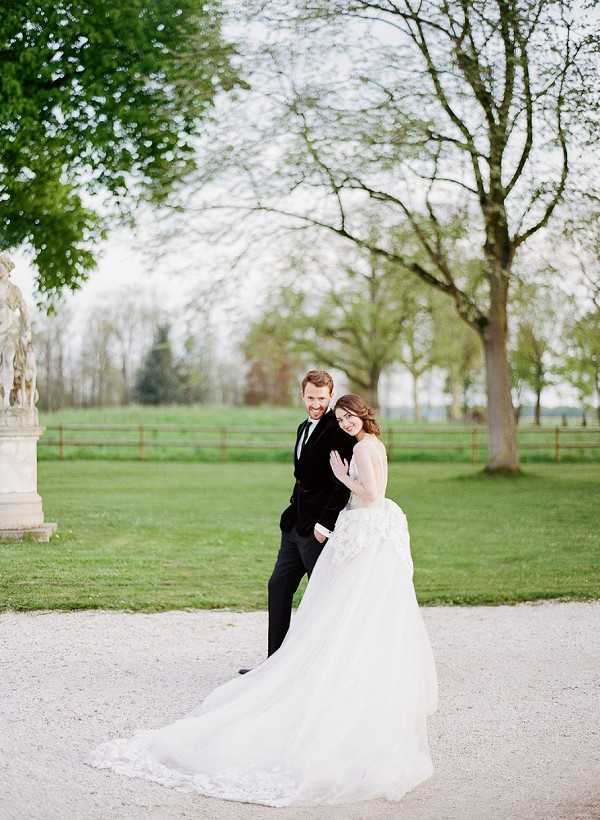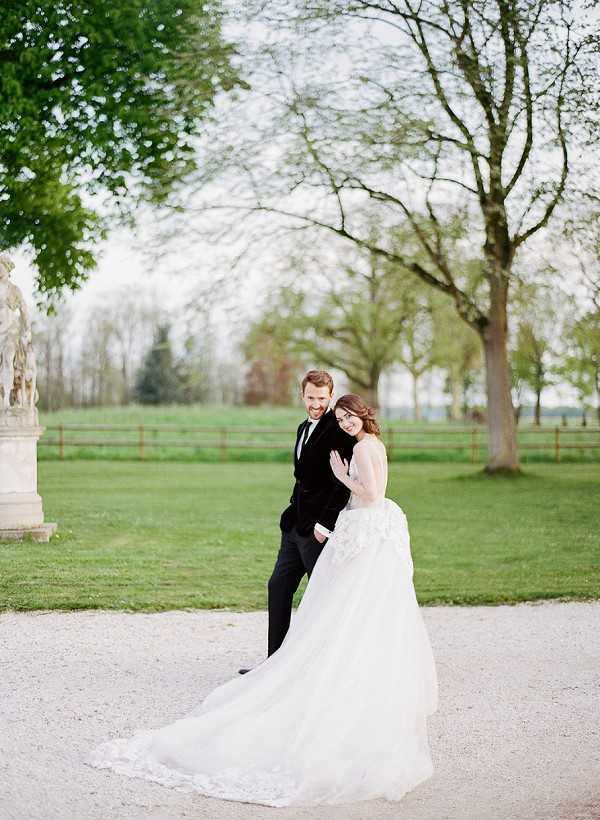 We loved the over load of shoes in today's styled shoot, did you?
Have a wonderful day and see you in November!!
Chateau De Varennes Fine Art Wedding Inspiration Snapshot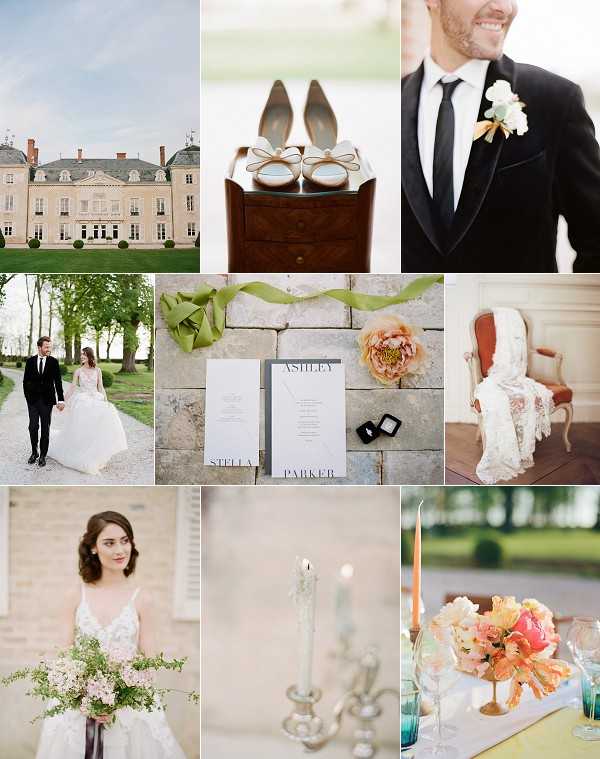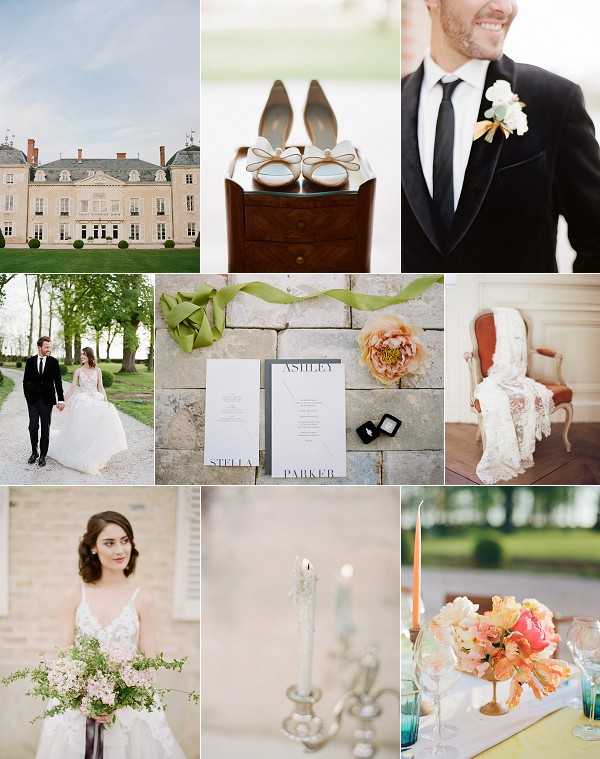 Wedding Vendors
Stylist: Alison Events | Florist: Holly Flora | Accommodation: Chateau de Varennes | Dress: Vera Wang | Hair and Make Up: Marina Little Miss Makeup | Photographer: Michaela Joy Photography | Stationery: Yonder Design
Save
Save