Happy Tuesday everyone! Today on the blog we're bringing a touch of inspiration to your day, as we showcase every couple's dream of getting married in a castle with a modern and charming touch.
With Anna Grinets' photography style combined with Natalie Ruiz's amazing color theme, the resulting images shows a romantic feel that will make everyone want to book their luxury wedding at Chateau de Massillan.
To guide us through this wonderful inspiration shoot, we're going to now pass you over to Anna…
We set up our luxury wedding inspirational photo shoot at the charming and historic Chateau de Massillan in the South of France. The chateau is a real gem in the Provencal countryside and a perfect location for an intimate, romantic wedding for a luxury couple. Its medieval castle towers dating back to the 16th century, and the beautiful courtyard filled with nooks and crannies are truly an authentic Provencal experience.
Natalie Ruiz, an exceptional wedding planner and stylist, owner of Wedding Angels, planned and styled the photo shoot with perfection by combining gold and light sage colors with lighter tones such as blush and peach for a fresh look. Lavender and rosemary and olive tones were added to incorporate the countryside Provence feel. Natalie has an eye for details and made sure the styling was done with the highest level of professionalism and creativity. Natalie lives in the South of France, so she was able to convey a true depiction of a Provencal countryside.
Camille Bonardi, a well-known published hair and make up artist in Europe, gave our model Alesia an effortless, romantic look by creating make up in natural tones and volumized, romantically swept side hairstyle. Camille's exceptional expertise and love for her skill shine though.
Antique French decor items from By Mademoiselle Deco wonderfully fit in with our vintage Provencal theme. Bistro chairs were set against the romantic table with delicate gold-trimmed porcelain plates and gold flatware. A linen table cloth by Options in a light sage color is a wonderful choice to complement the floral center piece and the surrounding look of the historic chateau.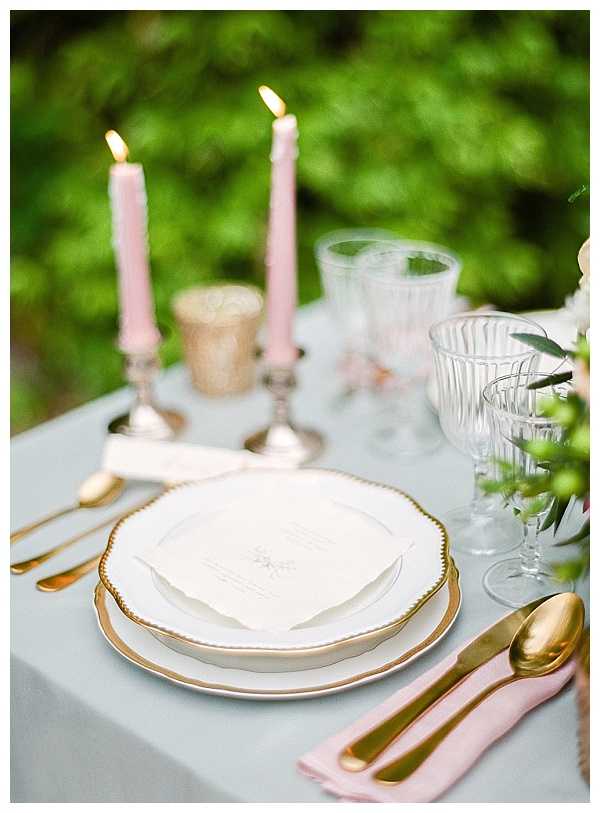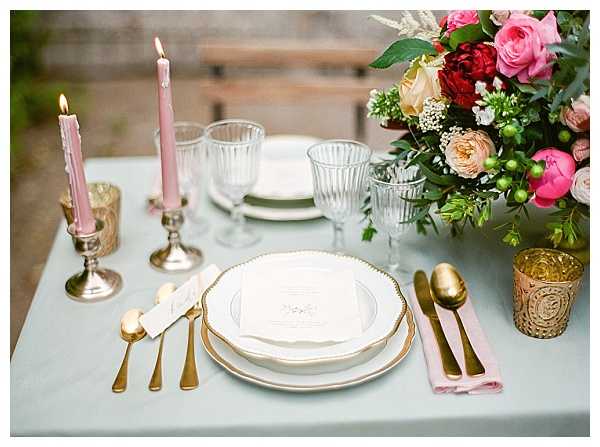 Loose, dimensional florals by Arts des Fleurs in shades of blush, peach and burgundy add a fabulous rich touch of color. Rose blush & burgundy peonies, soft peach and blush roses, and a variety of lush greenery bring and elegantly tie together the color palette of the photo shoot.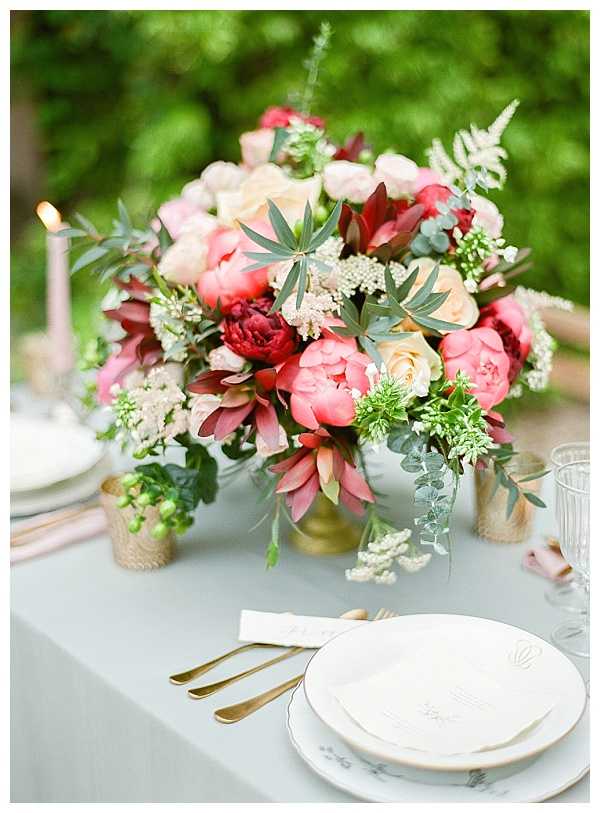 Aubriella gown from Tara La Tour's Secret Garden collection complements the light, summer look of the South of France. The intricate design detail at the top of the gown and an elegant long tulle skirt left us speechless. The dress is also in a very light brown tone, which brings a new idea to a wedding gown.
Hand-sewn crystal details on Florence bridal shoes by Bella Belle is a wonderful match for the gown. The design glitters and provides perfect finishing touches at the pointed toe.
A Jaffe Ornate Design engagement ring from JB Hudson in rose gold is a stunning option for a bride who appreciates a delicate style. The ring has an oval diamond center with an ornate frame-styled halo design on the outside. Natalie styled the engagement ring by placing it in a burgundy ring box by Mrs Box, set on top of the invitations.
Invitation suite with beveled-edges by Shasta at Shasta Bell Calligraphy is a wonderful compliment to the Provencal elegant wedding look. Shasta designed a floral detail to reflect the fields of Provence.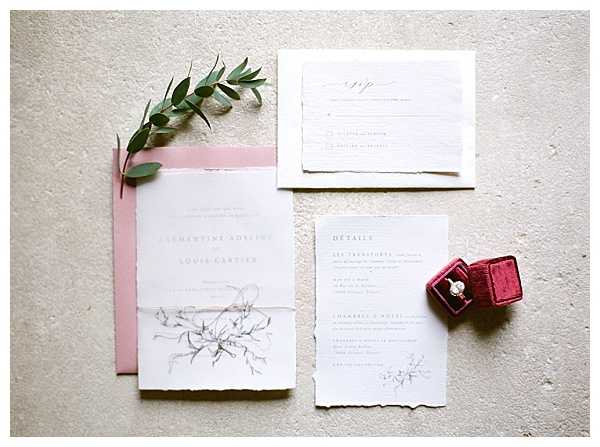 Wedding Cake designer Debbie from Debbie's Cake Boutique came up with a personalized creation to match our color scheme. Elegant, intricate floral details brought a romantic touch to the design.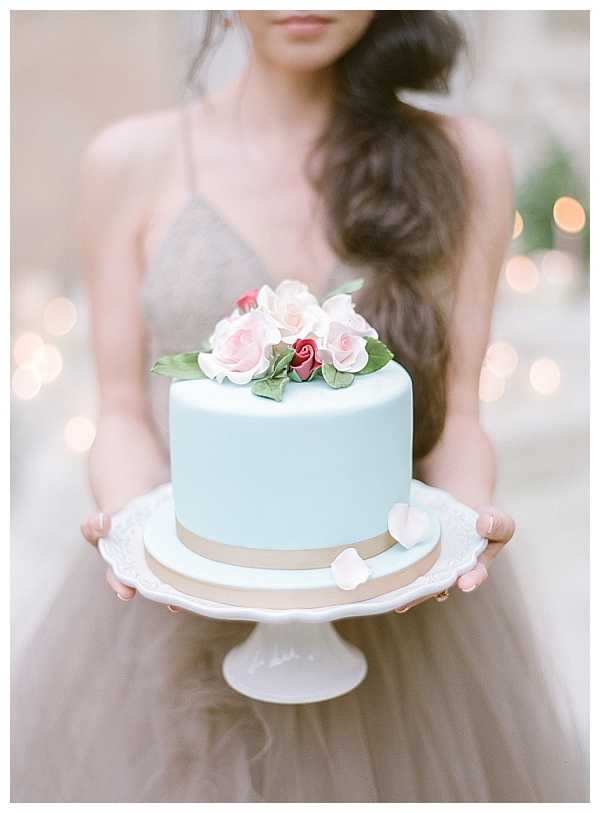 Wooden Favors Box, Favors Soap, Jam and Syrups were designed specially by Féeline Création, South of France based invitation, printing and guest favor designers.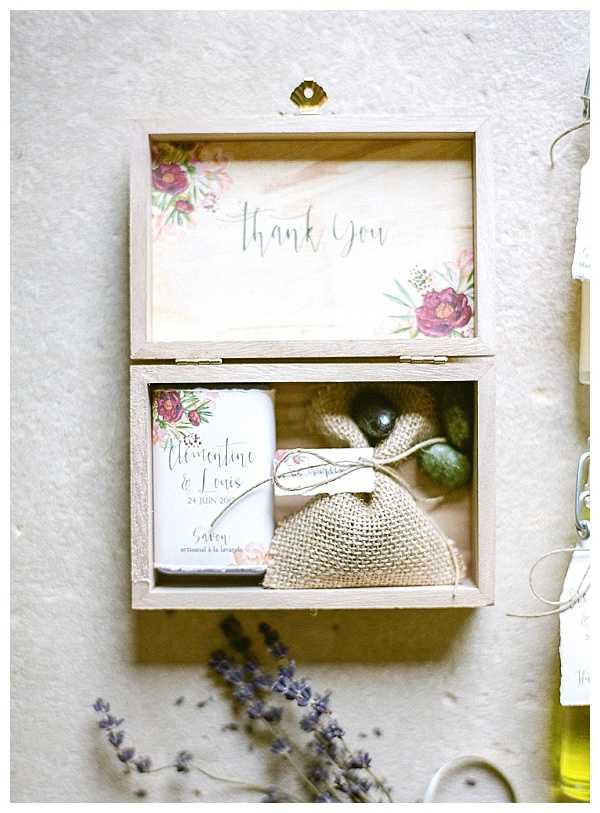 Fine Art wedding photographer, Anna, with Anna Grinets Photography, captured the elegant looks in a light and romantic style. Anna achieves this look by using a medium format film camera, which makes her work stand out and gives photos a beautiful softness. Her photography focuses on documenting emotions and creating stylish imagery in the highest quality. Anna's work has been featured in publications and magazines in the United States and in Europe. Richard Photo Lab in California developed and scanned her film with perfection.
Chateau de Massillan Luxury Wedding Inspiration Snapshot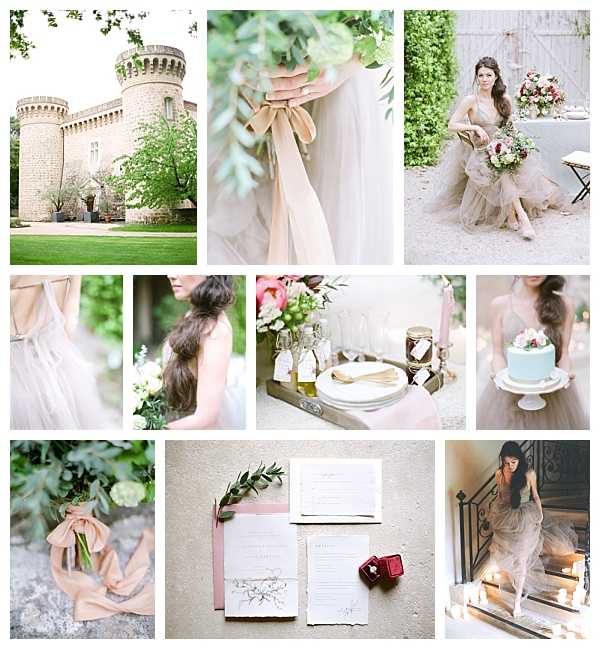 VENDOR DETAILS:
Photographer: Anna Grinets Photography | Planner:  Wedding Angels | Venue: Chateau de Massillan | Hair and Make Up:  Camille Bonardi Makeup Artist | Wedding Dress: Tara La Tour | Shoes: Bella Belle | Accessories: JB Hudson | Accessories: Mrs Box | Stationery: Shasta Bell Calligraphy | Florist: Arts des Fleurs | Decoration: By Mademoiselle Deco | Cakes: Debbie's Cake Boutique | Favours: Féeline Création | Decoration: Options