Romance in Stone: Celebrate Love with a Humanist Wedding at Chateau de la Roche Courbon
Freyja and Tony, from Surrey, chose the magnificent setting of the Chateau de la Roche Courbon for their summer wedding, a short drive from Freyja's parents' French residence in the Poitou-Charentes region. 
Photographer Tim Fox captures the beauty in this region of France, with lush countryside and blue skies the perfect backdrop for a humanist wedding full of character and style.
Bride Freyja says: "The main reason we chose France was my parents have a house there which I've spent many a holiday at, I think of it as my family home really. Tony proposed there too. We both love France – the food, countryside etc and having got rapidly disenchanted with the package wedding deals English venues were offering, decided to do something that gave us more flexibility and the freedom to put our own stamp on the day."
The day began with Freyja's bridal preparations including her La Sposa wedding dress from an independent boutique in Sussex near her family home.  Freyja: "It originally had an awful choker neckline, but I found an amazing seamstress who worked on it for me, even adding vintage chantilly lace from her own collection for the straps! Being a sample sale dress I could afford to have some tailoring done."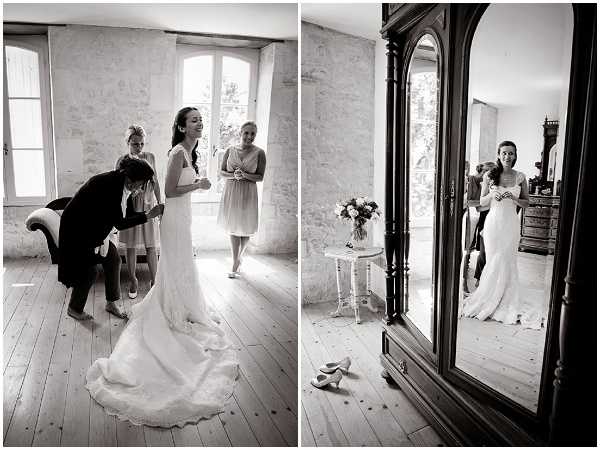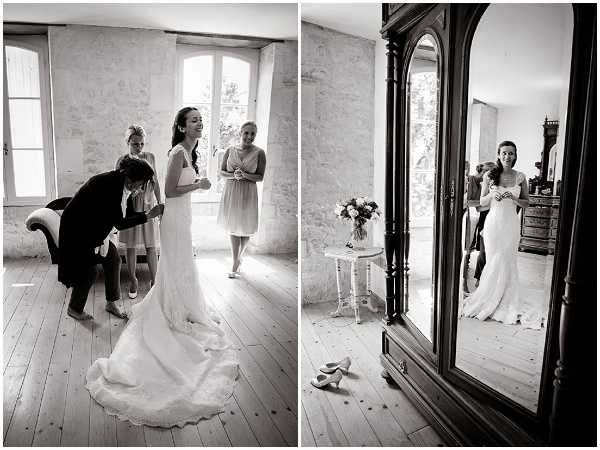 Photographer Tim Fox takes us through Freyja and Tony's big day: "Freyja arrived at the Chateau in a 1950's vintage Ford Crestline (Tony is a classic car enthusiast), accompanied by her bridesmaids in matching pale blue, and her wonderfully photogenic nieces as flowergirls. While the wedding celebration coincided with the Queen's Diamond Jubilee, the mot d'ordre of the day was less pomp and circumstance, more fun and informality. A simple, moving ceremony was held under the shade of the trees, with the classical grandeur of the 17th  century castle as the perfect backdrop for their exchange of vows.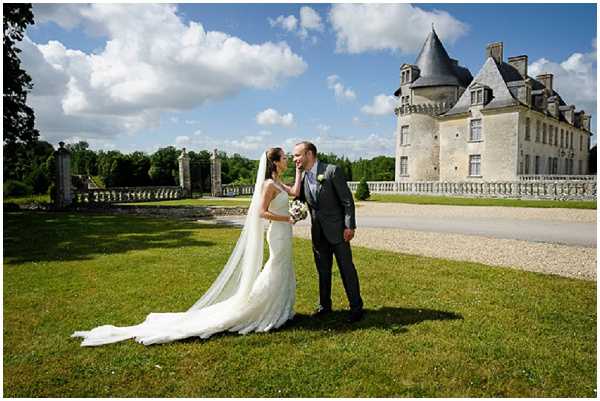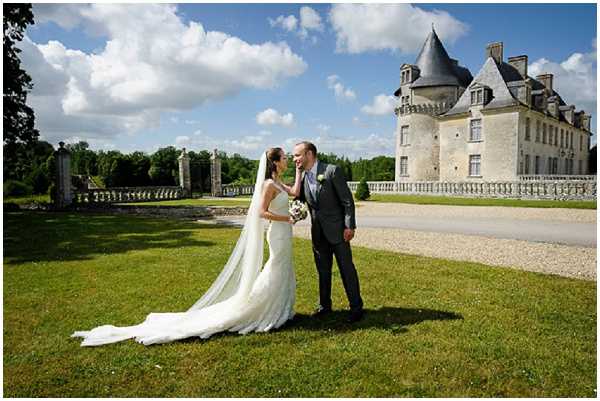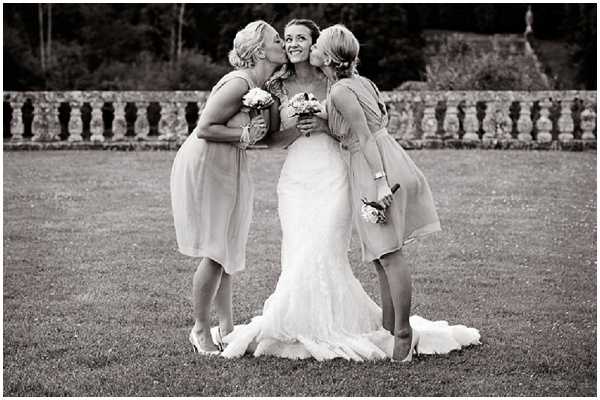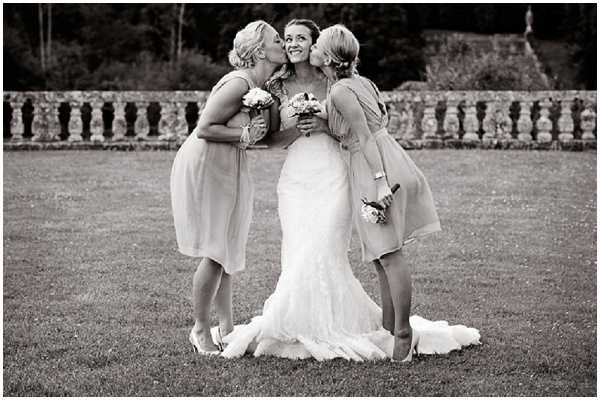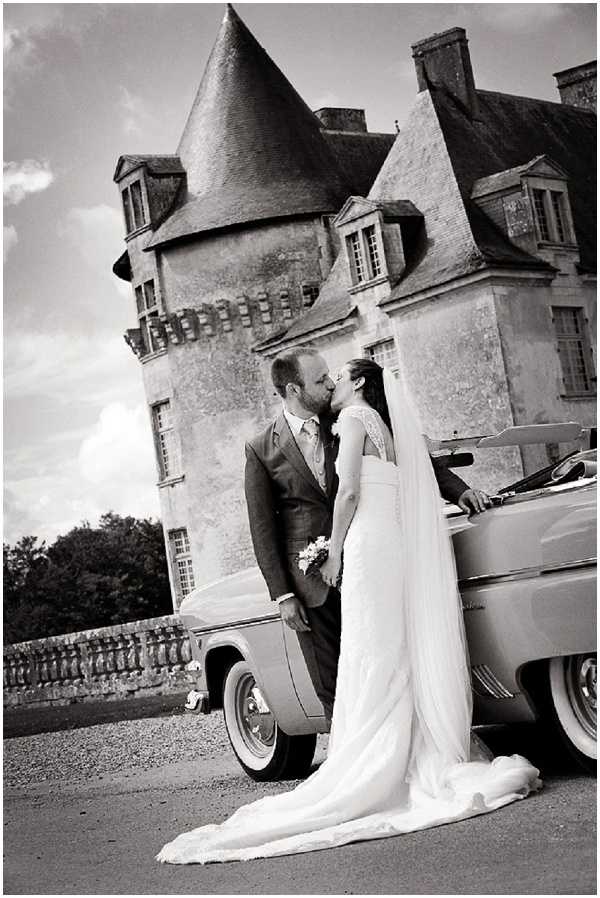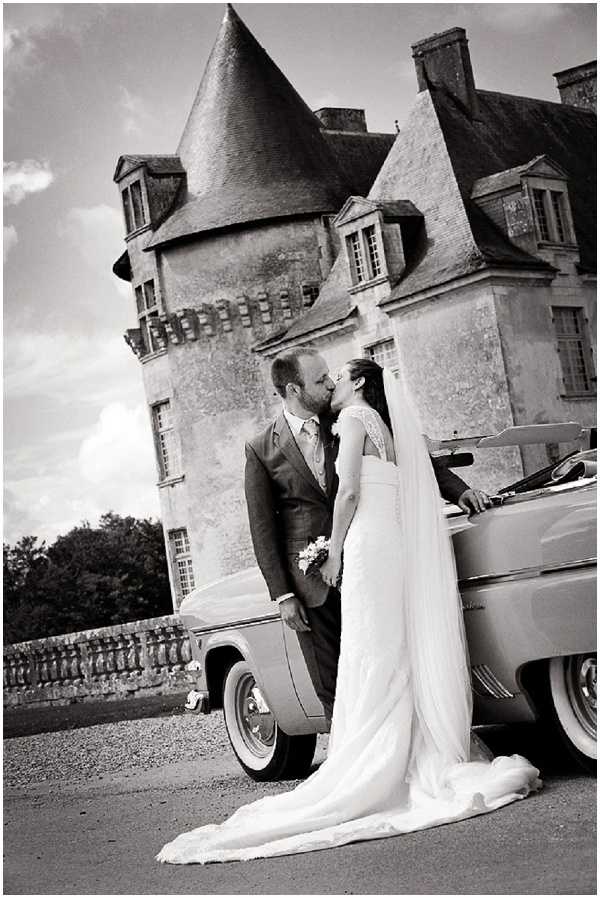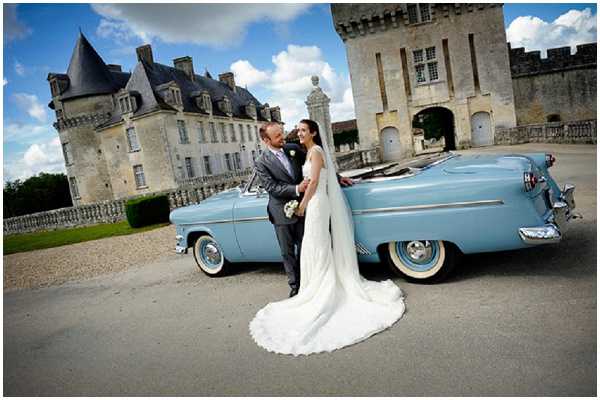 Thereafter, down a flight of stairs and on to the cocktail reception set among the beautiful gardens and lake, all bathed in the most beautiful light. Freyja and Tony were a real treat to photograph, so natural and easy-going, I was delighted to be able to capture their dream romantic wedding come true.


The coupé car was ideal to use for their portraits as they allowed themselves to indulge in their status as stars for the day.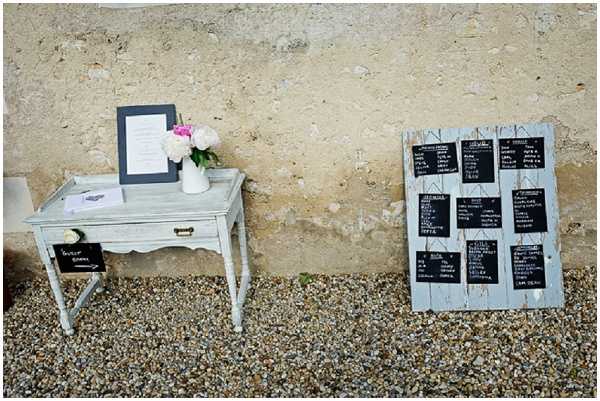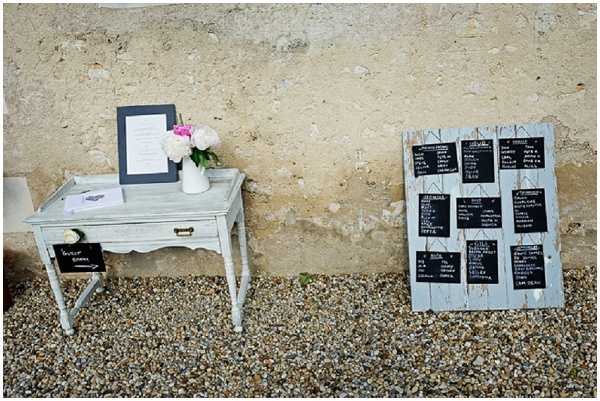 The relaxed mood predominated over dinner, with the warm evening sunlight enhancing the Balinese-themed table decorations, and after the emotional and occasional wisecracking speeches, dessert and champagne were served outside and the party and dancing was set to begin…"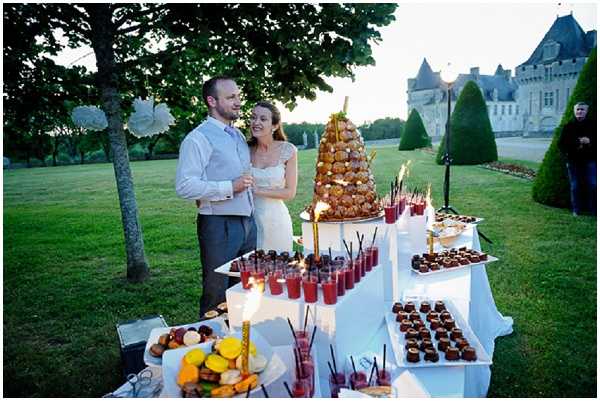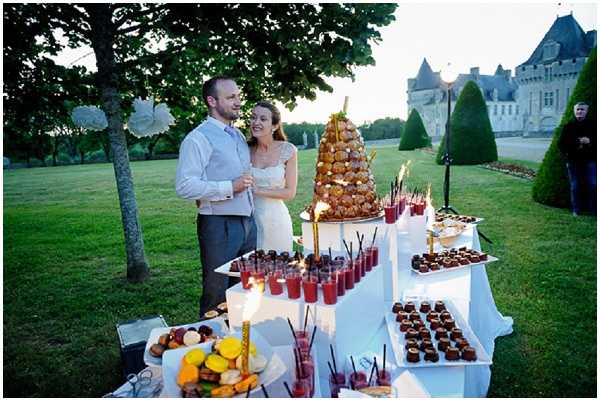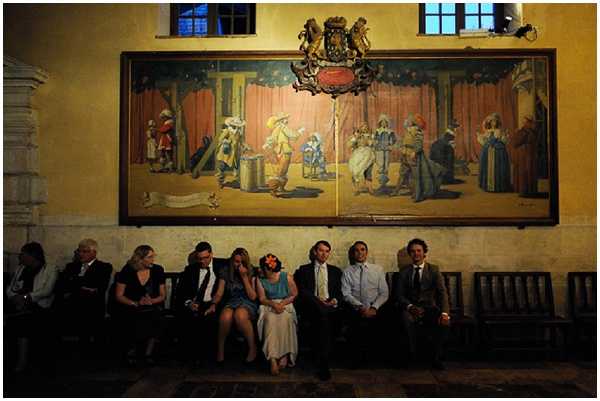 Contact Details
Wedding Venue: Chateau de la Roche Courbon
Wedding Photographer: Tim Fox Photography
Dress: La Sposa
Shoes: Rainbow Club
Bridesmaids Dresses: Banana Republic
Flowers: Aurelie at Ebene et Ochre in St Porchaire
Dessert Table:  Michaud Traiteur
Celebrant: Jean Sait