Good morning folks! We may be over half way through September with Autumn starting tomorrow but we have a coral inspired Château d'Art sur Meurthe elopement to brighten up your Thursday! We just love this colourful modern inspiration shoot.
A group of talented vendors have collaborated together to bring us a modern twist on a traditional chateau wedding in France.
The elegant shoot was held at the prestigious Château d'Art sur Meurthe in the commune of Meurthe-et-Moselle and we are excited to share it with you. The styling includes a stunning fine art bouquet with large coral peonies created by Lettre à Elise Events, a stunning backless La Femme S'Entête dress and a pretty wedding stationery suite by Un Chouette Event.
The styling throughout this shoot is everything we love about beautiful French weddings and with the unique modern touches and coral tones we hope to see more modern prettiness like this in 2018.
I'll hand you over to today's wonderful wedding planner Un Chouette Event  to talk us through this wonderful inspiration shoot…
"The idea was to get providers together who are from North East of France. It was important for me that the providers were from the same region."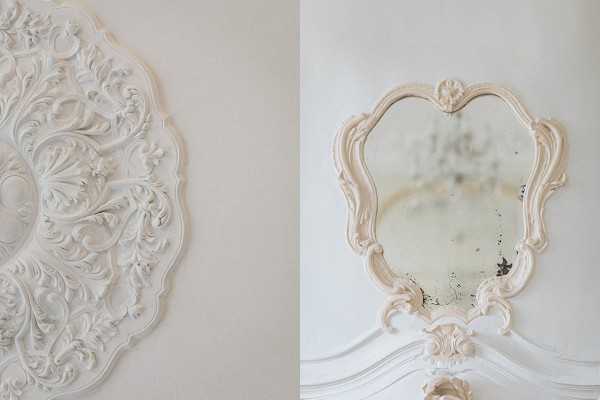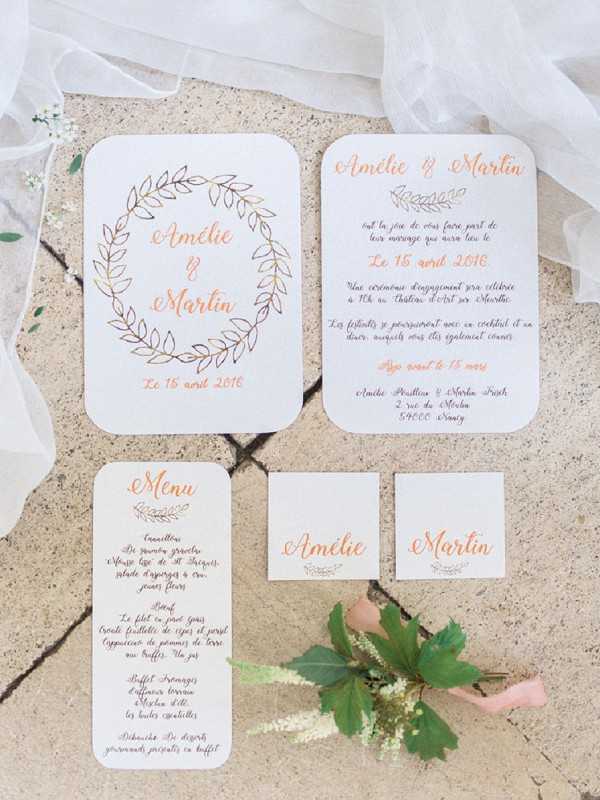 "The North East is not reputed as very "modern" and we wanted to show that we can do great things! Moreover, we organised a wedding exhibition in the Château in October, and it was an occasion to show off the Château and the work of the providers who will be there."
"The Château d'Art sur Meurthe seemed to be the perfect place for what we wanted: something luminous, clear and with great light."
"The Château has several rooms which are all different and beautiful stone stairs. I imagined a styling with a lot of white and a touch of coral and gold."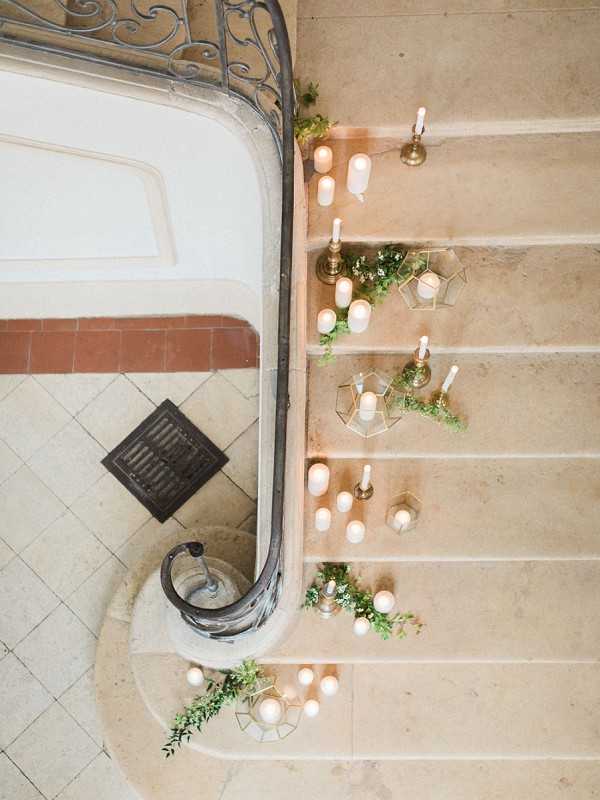 "It was really important for us to work with a real couple to have more authenticity and to counterbalance the "coldness" of the Château. Amélie and Martin had been married the year before and I had planned their wedding."
"We can see that they are really in love and this made the shoot much more authentic!"
We just loved this modern Château d'Art sur Meurthe Elopement! For even more modern wedding inspiration check out this modern French wedding inspiration board.
Coral Inspired Château d'Art sur Meurthe Elopement Snapshot
Wedding Vendors
Venue: Château d'Art sur Meurthe | Photographer: Jonathan Préfaut | Planner: Un Chouette Event | Dress: La Femme S'Entête | Hair and Make Up: Le Salon de Justine | Grooms Outfit: Tailor's Corner Reims | Stylist: Un Chouette Event | Stationery: Un Chouette Event | Florist: Lettre à Elise Events | Accessories: La Chambre Blanche | Accessories: Flore et Zephyr | Decoration: Zodio Reims