If you are planning a Chateau themed wedding or a wedding in a French Chateau, your wedding flowers don't have to be boring or mundane.  The dramatic background that a Chateau provides can allow you and your florist to create almost any style arrangements to suit your personal style.
Due to the size of a Chateau, intricate floral arrangements can get lost, so work with your florist to create eye catching and dramatic centrepieces reflective of your wedding style.
Jean-Paul Savet – Saint Tropez

Frederic Garrigues
The light available especially in an old Chateau can be extremely important when considering what flowers to include as part of your Chateau chic wedding flowers theme. Use large bright flower arrangements to draw the light in especially as part of table centres.
Les Fleurs
You can also consider adding additional items to Chateau chic centerpieces such as feather, fans, jewellery to give height and interest.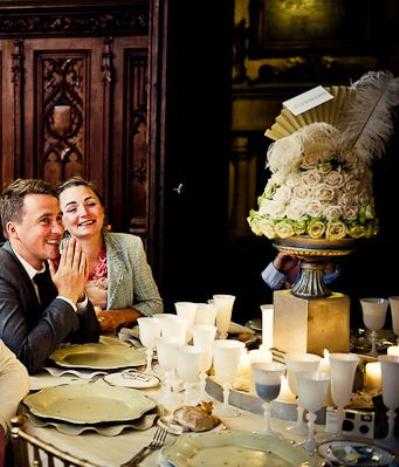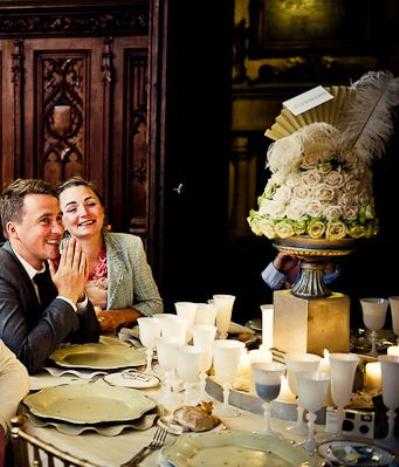 Berglind and Thor's Wedding
The beauty of a Chateau wedding in France is that a Chateau provides a wonderful backdrop for your wedding day, but if you want to enhance entrances or communal areas consider unusual foliage and arrangements, oh and swimming pools.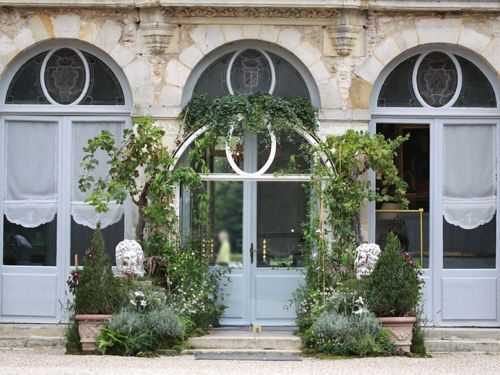 Frederic Garrigues
Frederic Garrigues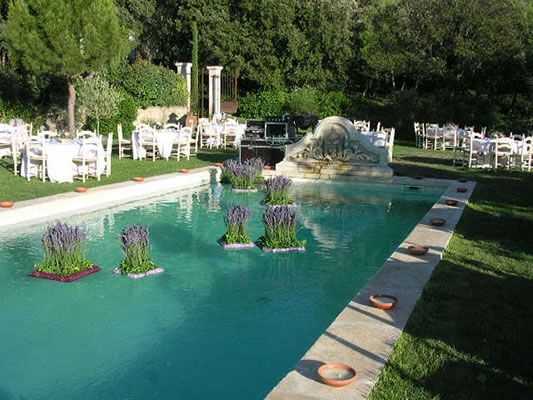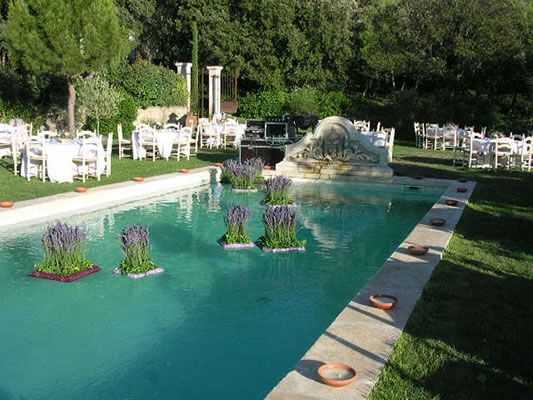 Jean Louis Amice
Next week in the style series Chateau Chic wedding favours.