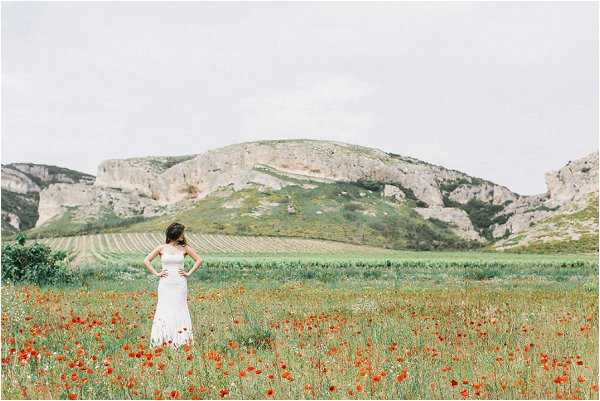 January blues, what January Blues? Today's charming Provence wedding inspiration is guaranteed to have you day dreaming about balmy summer days spent strolling through quaint Provençal villages and countryside. And I'm especially excited about it because it's a photo shoot put together by my very own wedding planners – Haute Wedding.
As you'll know from my posts as a Belle Bride I can't speak highly enough of the team at Haute Wedding, their creativity and ideas are limitless but what I especially love about this shoot is how they have captured the versatility of a location like Provence and all that it has to offer.
Imagine inviting your friends and family to celebrate your wedding in a traditional farmhouse, your backdrop the beautiful stone architecture and rolling wildflower meadows…enjoy a picnic of local produce in the grounds followed by dancing under the stars as the sun sets…
It sounds like heaven and there's no one better than Haute Wedding to inspire you, over to them…
Provence….sigh…smile…. sigh again…where outdoor markets, narrow cobblestone streets with colorful shutters, poppy fields, olive groves and vineyards are an everyday part of life.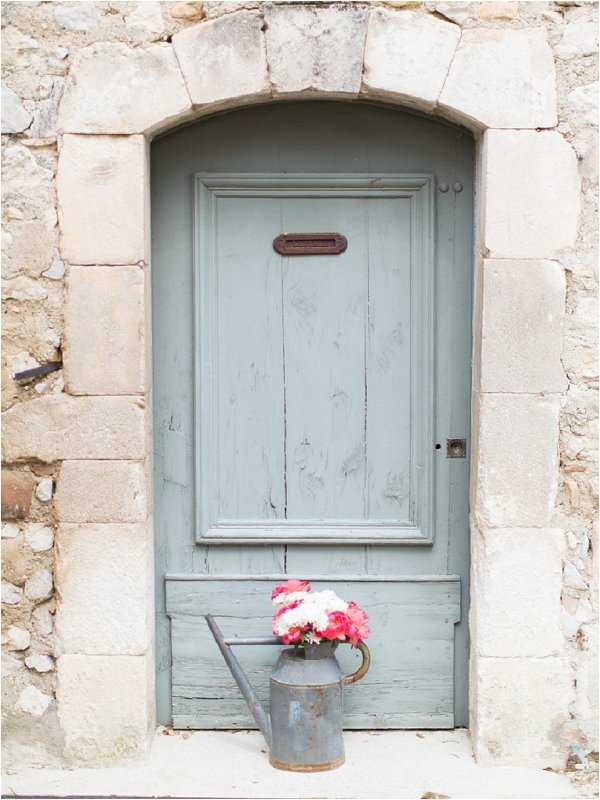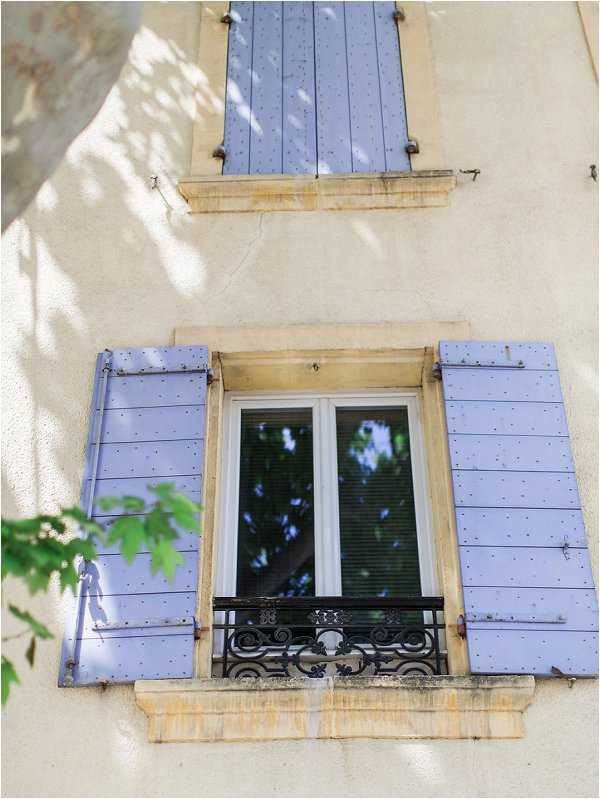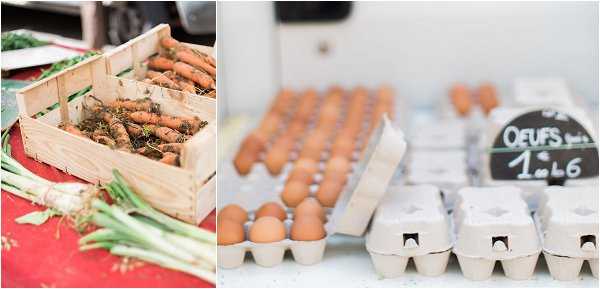 From the wedding planners at Haute Wedding, this shoot was inspired by the natural surroundings and country lifestyle in Provence. Kelsea Holder captured the essence beautifully of a relaxed, warm and elegant backdrop for this destination wedding.
Our bride literally meandered through a small village market to buy her bouquet. We chose white and pink peonies straight from the source to portray the importance of planning in parallel to the season and what is available locally.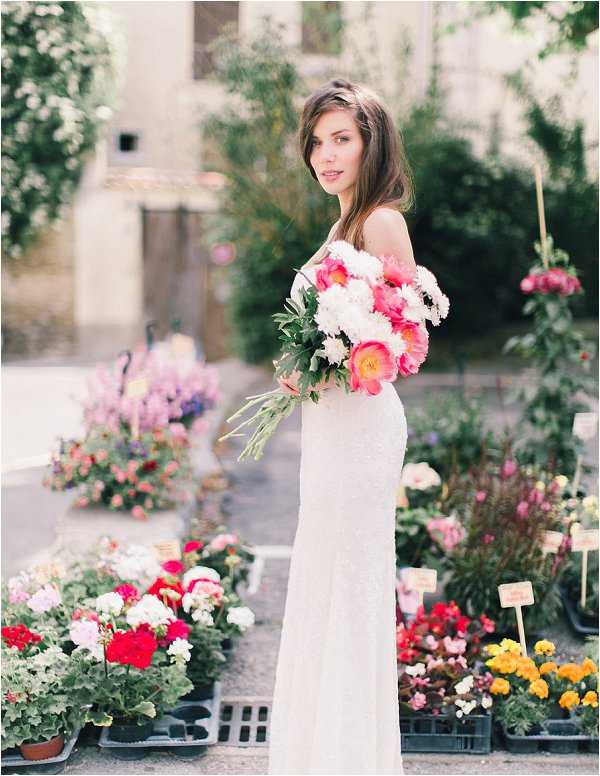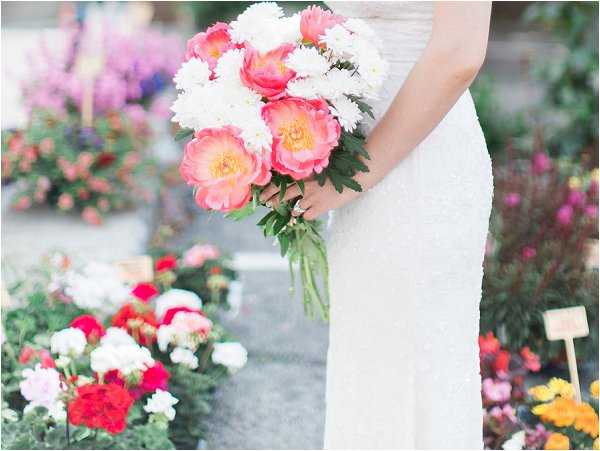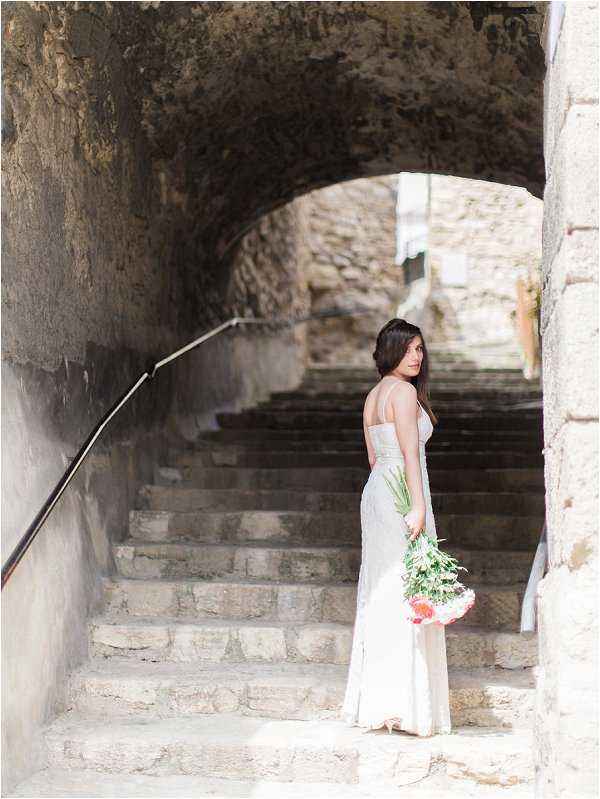 A destination wedding draws couples who are open-minded, environmentally conscious, and enthusiastic travelers who grasp the charm and essence of incorporating as many touches to native culture and surroundings as possible.
The bride filled her wicker basket with sweet strawberries, bright yellow lemons, vine-ripe tomatoes, fresh artichoke …all symbolizing the dinner menu a highly-acclaimed chef would choose from his village market to create his mouth-watering masterpieces….tarte au citron, tartelette au fraises, bruschetta using fresh olive oil, basil & garlic….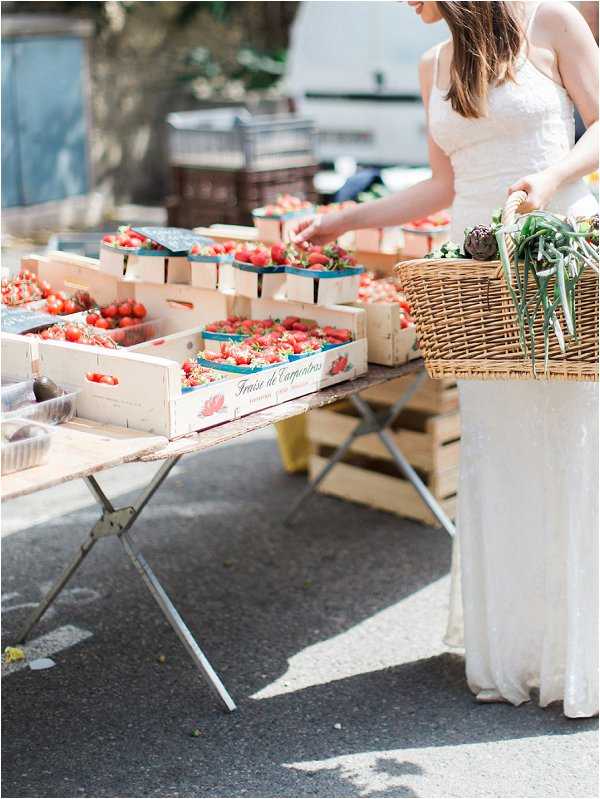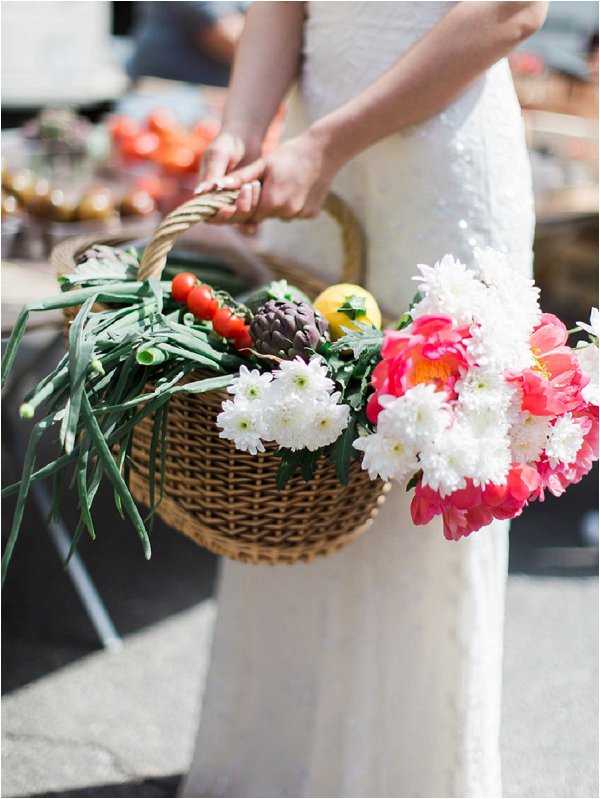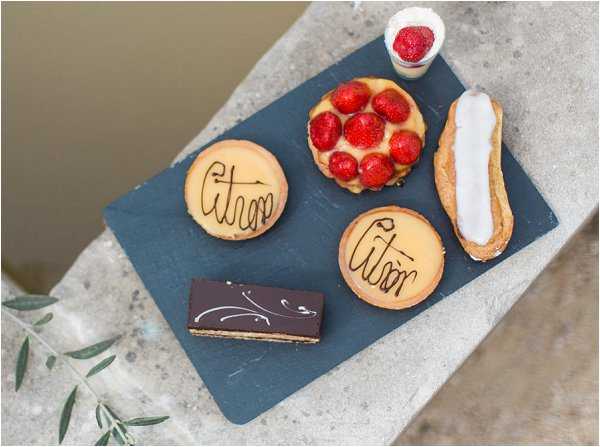 And a trip to the market wouldn't be complete without a stop at a nearby café to watch the world walk by. Nothing better than a café au lait at a village square before continuing one's day!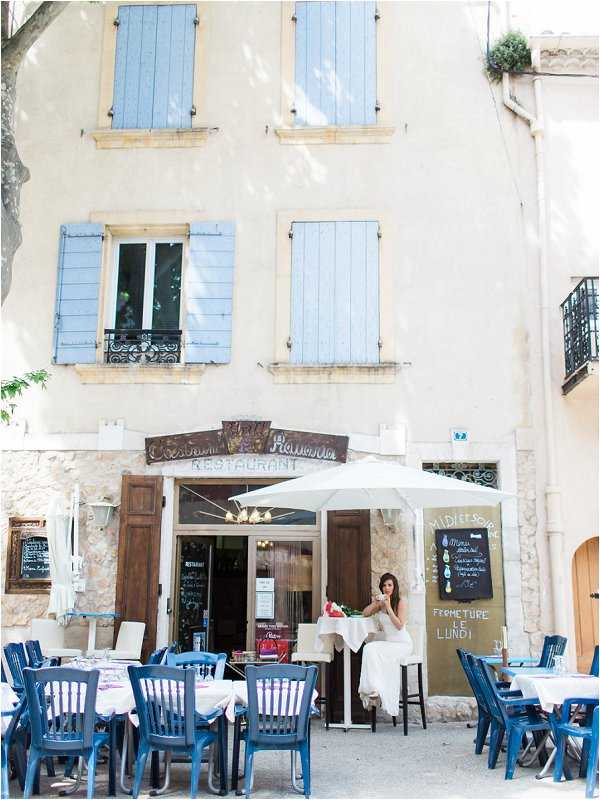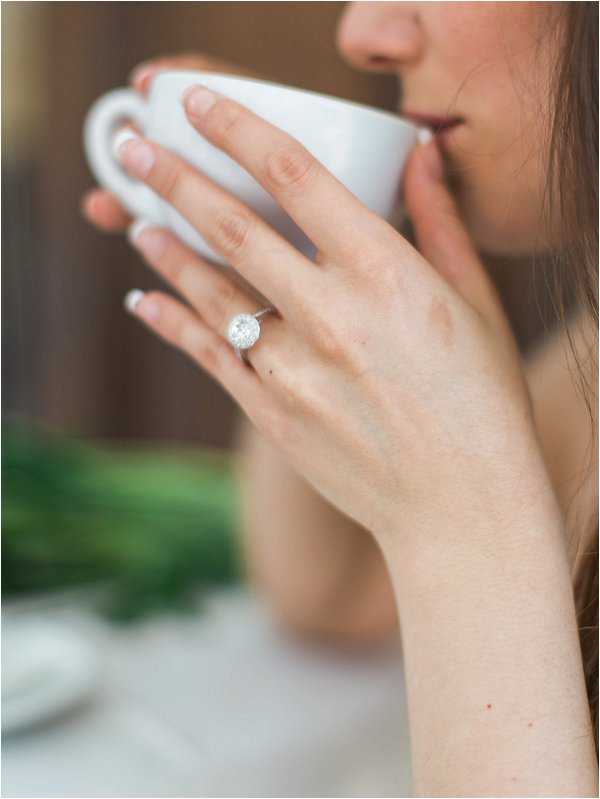 The wedding venue itself is a 'mas', or farmhouse that has been converted to a luxury boutique hotel. The terra cotta tiles, wrought iron chairs, and neutral tones of the rock blend into the landscape discreetly and elegantly. On the sprawling property the olive groves and gardens evoke peace and tranquility.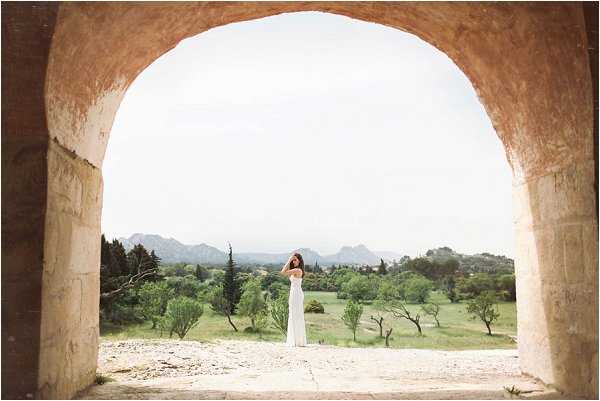 The olive branch in ancient times is a symbol of peace historically worn by brides. We weaved the olive branches into a simple décor for the table setting and dessert buffet on a fountain found in the gardens. This venue is the epitome of a piece of paradise tucked away in the heart of Provence.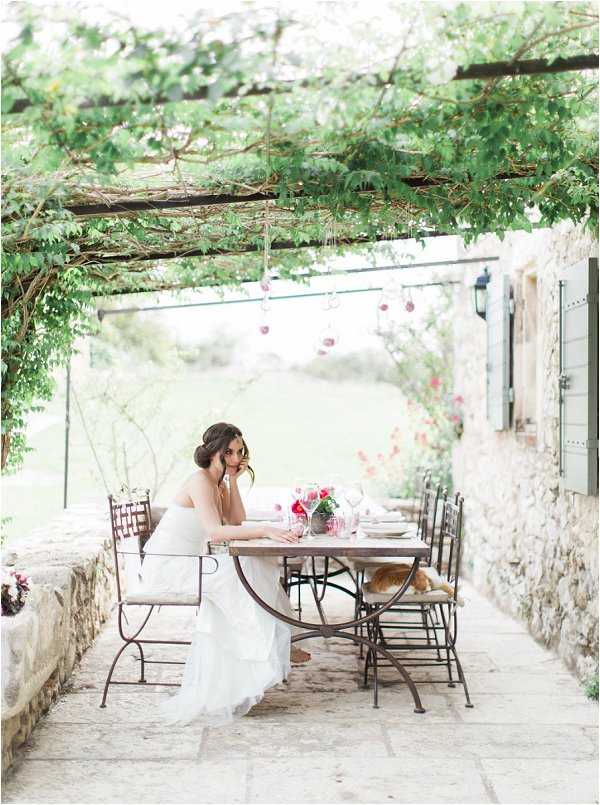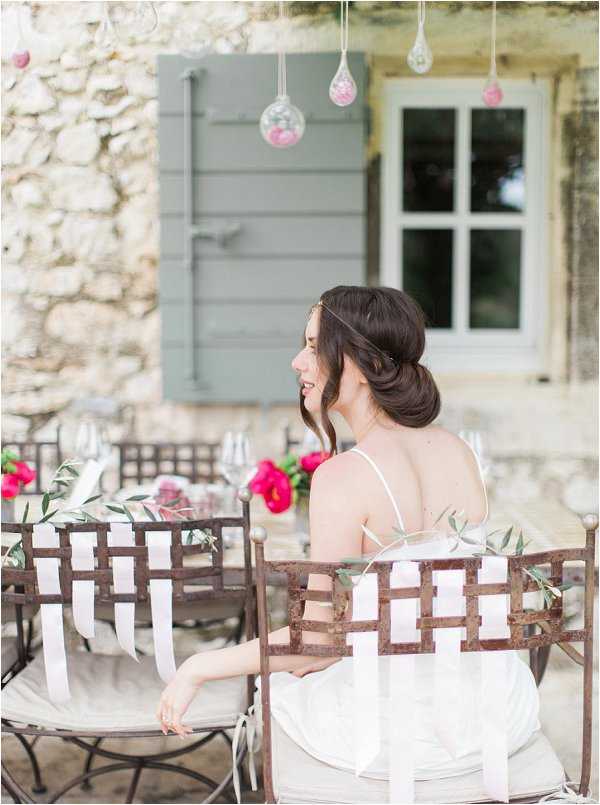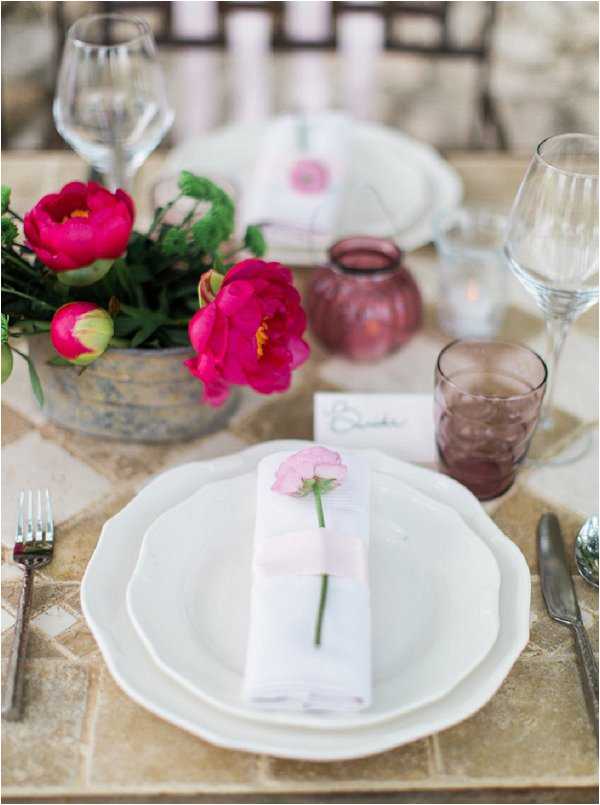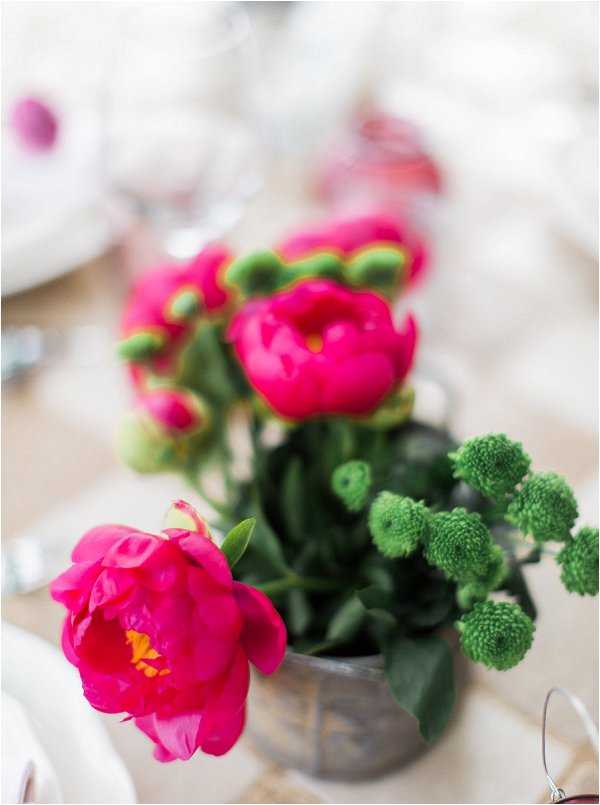 Regardless of the season Provence has a depth of natural beauty to suit all landscape aficionados: poppy fields in the springtime, lavender in June, sunflowers in the summertime, lush vineyards in the fall…all the while as life carries on…bustling markets, scents of freshly baked bread, chirping of cicadas, and the wind gently blowing through the olive groves….
Provence Wedding Inspiration Snapshot
Wedding Vendors
Wedding Planners: Haute Wedding | Photographer: Kelsea Holder | Jewellery: Stella McCartney and Swarovski | Dresses: Nordstrom | Venue: Mas de la Rose | Model: Claire Gil | Flowers: Market in Eyguieres | Pastries: Local pastry shop near Eyguieres