Good Morning, are you ready for another trip to Paris? We have for you a Chagall & bohemian-inspired style shoot today which includes an elegant couture gown created by Max Chaoul.
Marc Zakharovich Chagall was a Russian-French artist. An early modernist, he was associated with several major artistic styles and created works in virtually every artistic medium which is perfectly reflected in today's shoot.
This artistic shoot is the perfect inspiration for all you lovely brides looking for unique touches to add to your big day. I adore the beautiful wild flowers, perfect for a small budget but with just as much impact.
This simplistic Chagall inspired shoot offers a completely different angle on wedding details, I love the wedding stationery, it really sets the tone for the entire shoot and is a wonderful taster of what is to come. It shows that your stationery can be so much more than just a simple invitation.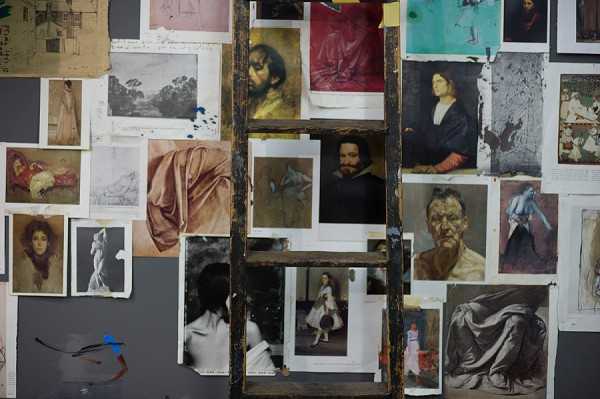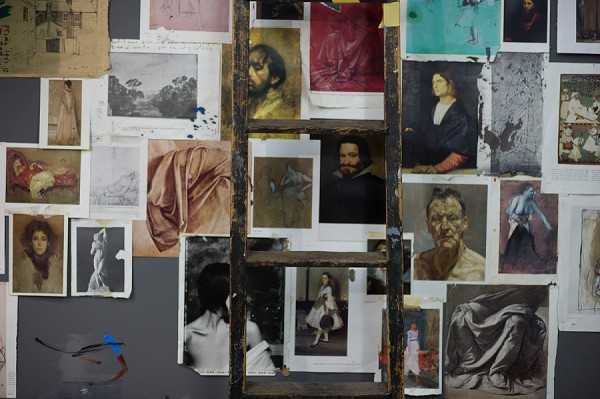 On a bitter cold and sombre Sunday afternoon, photographer Olivier Lalin brought true art to life.
The assignment: A Chagall & bohemian-inspired style shoot featuring a French lace wedding gown, courtesy of Max Chaoul Couture. Conscious of the delicate light that shone through the grand windows of the dimly lit, earth tone colored studio, Lalin snapped methodically at the slender model donned in a beautiful lace gown.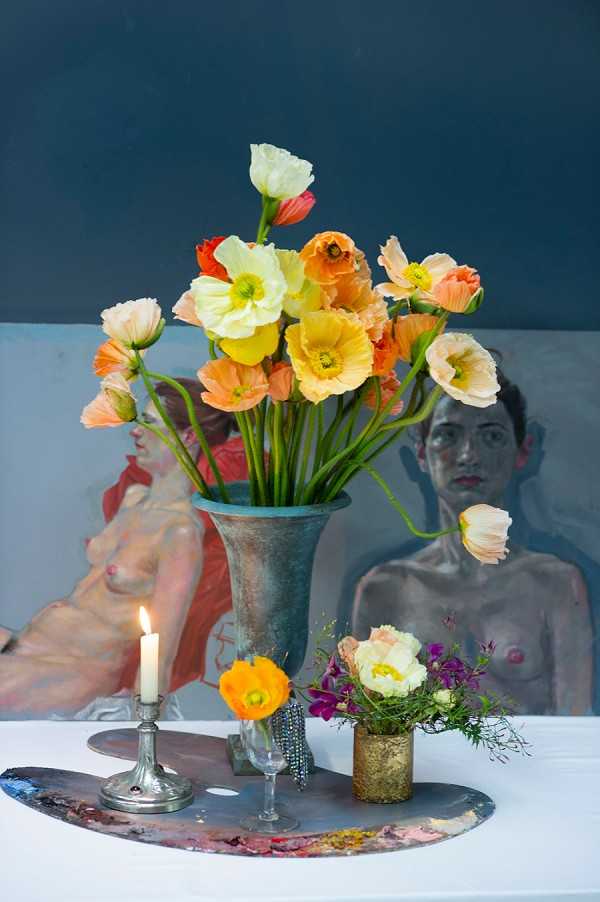 The gown was truly something to be seen. The classic and royal look gave off the classic feel of a true princess on her wedding day. It seemed to fit within the context of all of the spaces it was placed in – a candlelit studio, an art workshop, a windowsill, or an outdoor garden.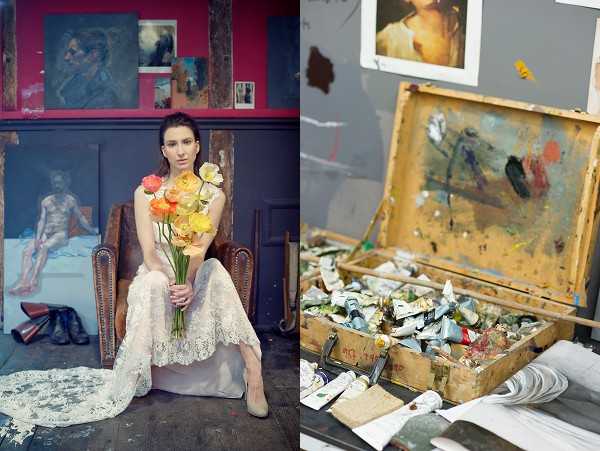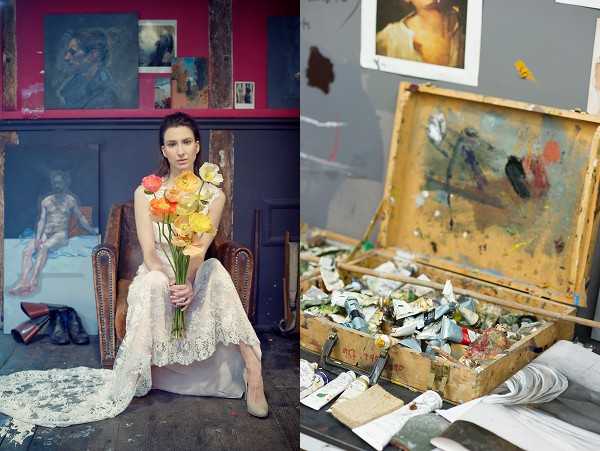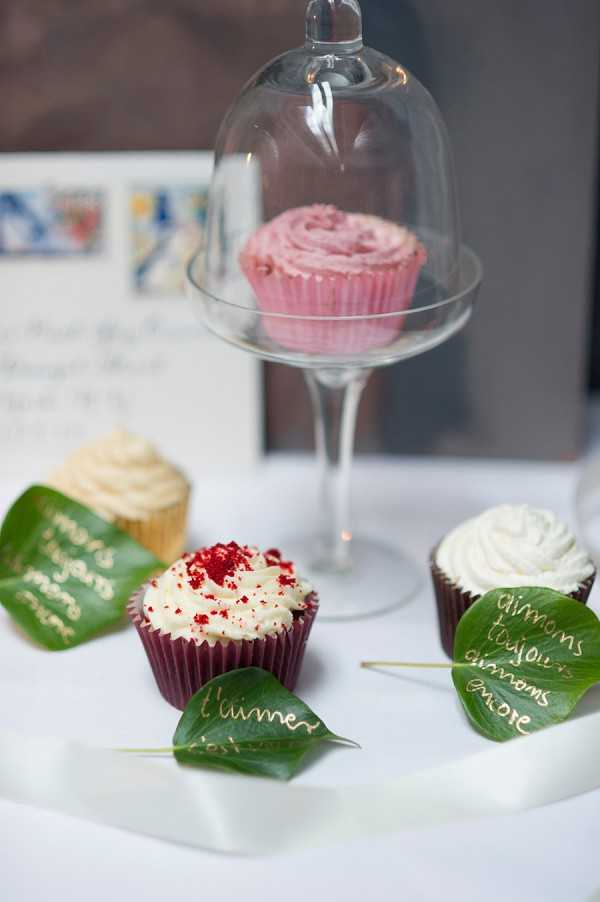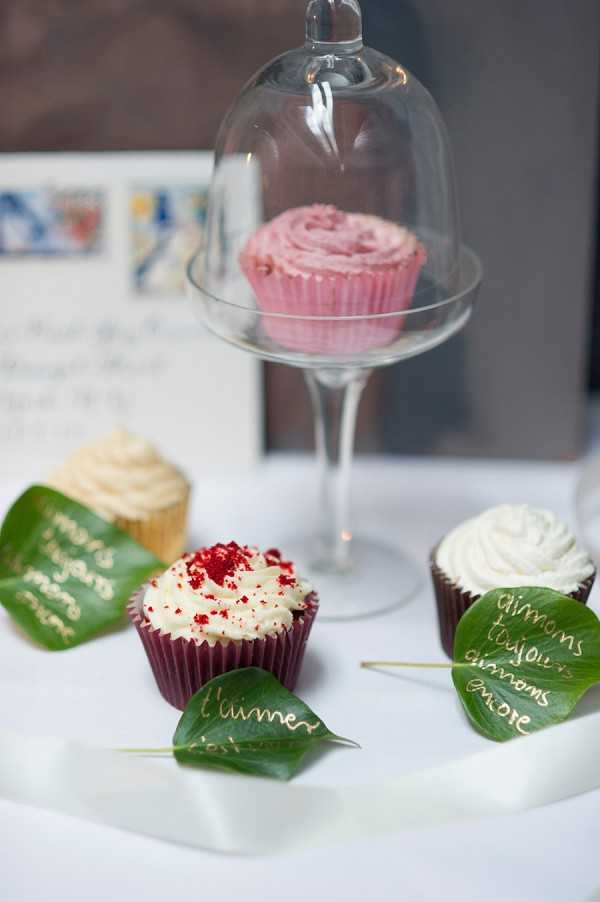 Her skin tone matching the pigment of the lace, this model was unaware how beautiful she was. Accompanied by a Paula Ka bolero from "Ma Bonne Amie" and Helene Zubeldia jewelry, one could not ask for a more perfect look. Chloé Herouart, the resident hair and makeup artist, buzzed around her, assuring every hair was in place and that she looked like a bride ready for her big day.
Her hesitation was apparent by self-conscious posing and unsure facial expressions; this, however, would dwindle as the shoot progressed. Truthful in the playful yet professional demeanor that he promises all of his private clients, Lalin was able to put his subject's mind at ease, all while doing what he does best – producing excellent, timeless photography.
As if the dress were not flawless enough, the set pieces and props added an additional flare to Lalin's work. Vibrant flower bouquets arrangements, provided by Edith from the Parisian flower shop "Une Fleur en Liberté" added not only delicate beauty, but also a sweet aroma to the mid-afternoon shoot.
Edith actually created not one but three different bouquets to perfectly fit the mood of the artist atelier. We were blessed with a very colorful Poppy bridal bouquet as well as a smaller Gypsophila rose bouquet and a Gysophile, Jasmin and Poppy center piece.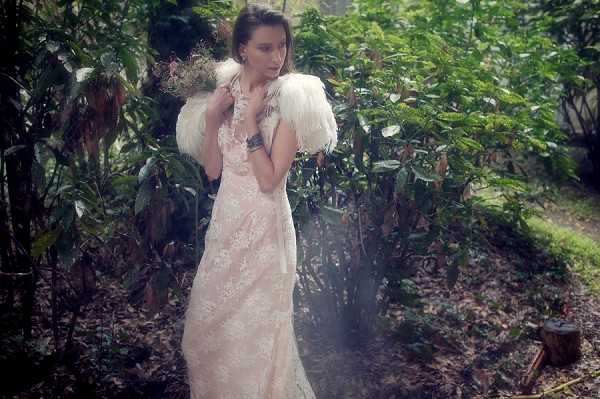 The unique and unforgettable Chagall-inspired wedding cake from Synies was a piece of art and graphics and calligraphy of the letters and envelopes by Miyoko gave the project depth and reflected the hard work and preparation for the day.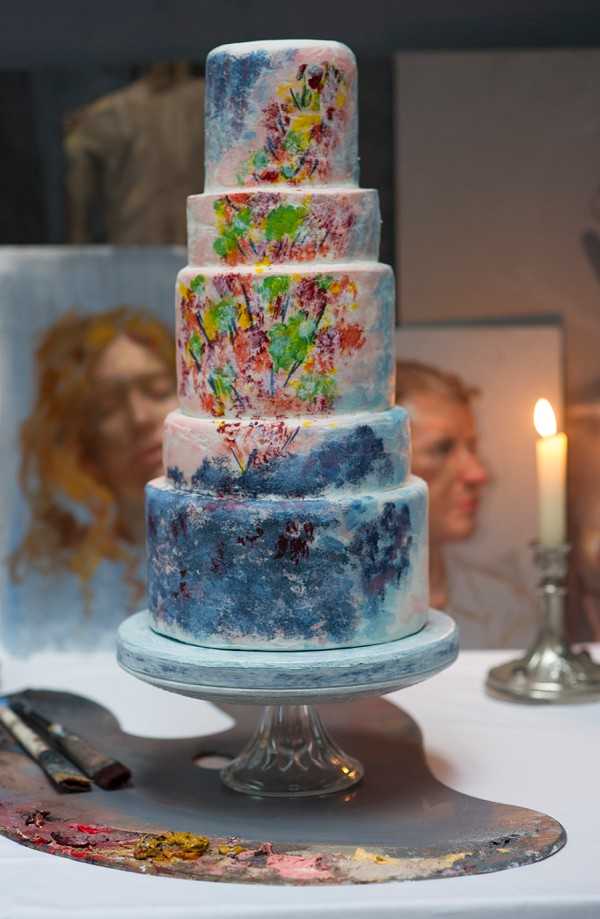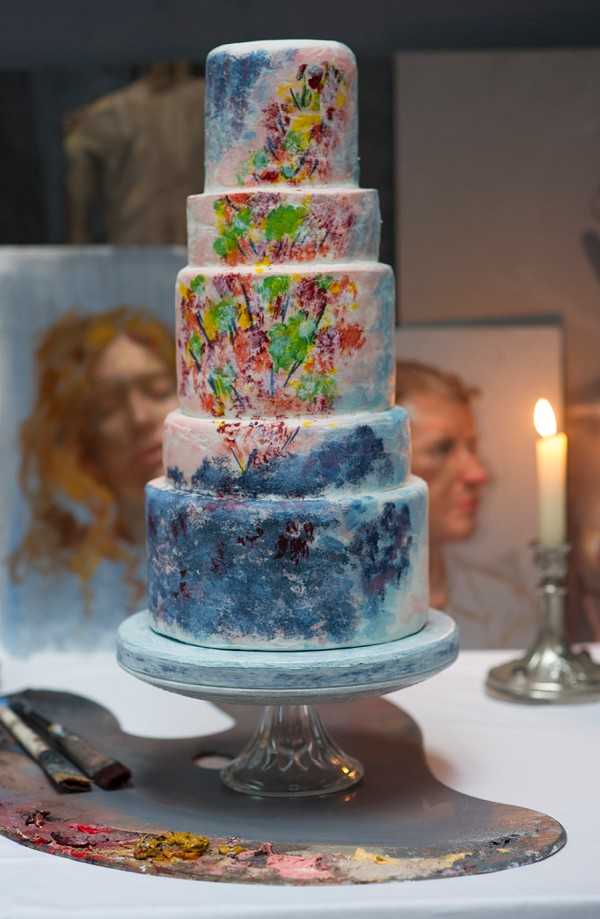 All in all, this was a phenomenal shoot. Photographer Olivier Lalin was able to produce exquisite and one-of-a-kind work perfect for any destination bride, in just a few hours.
In just one styled shoot, Olivier Lalin showcased flexibility and creativity, which can be hard to do within the Paris wedding photography industry. His 20 years of experience was evident, although the artist himself was humble. Of the many wedding photographers in Paris, he is one that should be greatly considered.
For more inspiring shoots full of wonderful ideas and highly recommended suppliers just click here.
With love,
Christina x
Chagall inspired bridal shoot in Paris Snapshot
Wedding Vendors
Wedding planner: Wedding Light Events  | Photographer: Olivier Lalin | Wedding dress: Max Chaoul Couture  | Wedding cake: Synies  | Letter & calligraphy: Miyoko Yasumoto | Bolero and Jewelry: Mabonneamie | Flowers & bouquet: Une Fleuren Liberte   | Hair & Make up: Cloé Herouart