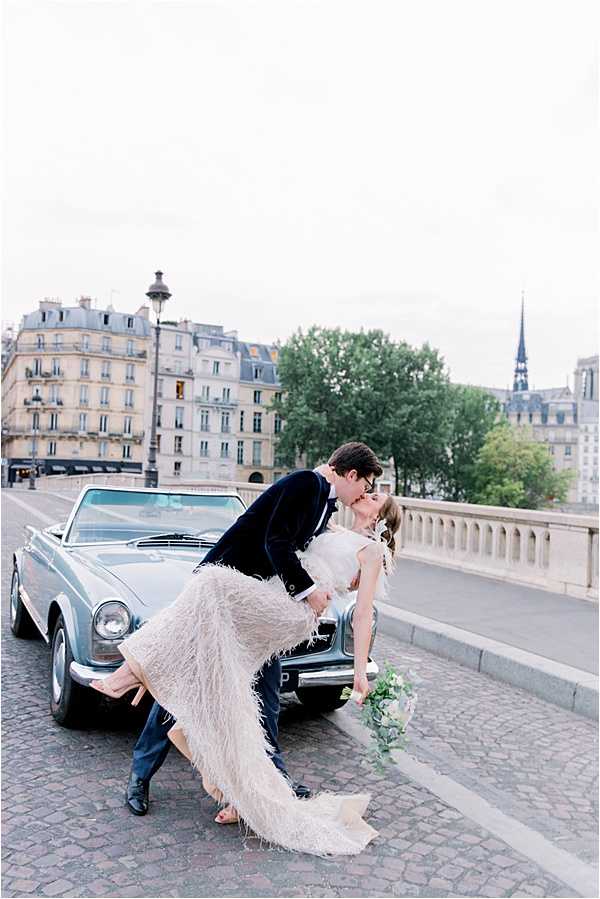 Right in the heart of the most romantic city in the world, our ever so in love couple took center stage in saying "I do". The wedding was primarily vintage-styled but oh my, the bride looked ever stunning in her luxe bridal couture dress designed by Celestina Agostino 2018!
This glamorous wedding event was planned by Maria Camus from MC Events France. Feast your eyes in the gorgeous pictures captured by Daria Lorman Photography. We can't deny there are some unique and playful elements mixed in the intimate occasion. Daria tells it all…
Olga and Cedric's love story began when they met at a cultural event at one of the main art locations in Moscow. Their relationship started with a friendship, which later ended (or continued) with a marriage proposal at one of the best hotels in Moscow, a ring from Tiffany and a move to the city of love – Paris.
Having a huge experience in organizing events, Olga didn't want their wedding to be a big party with a lots of people.. She wanted this day to be just for the two of them! They had a small family dinner in Moscow at the "Turandot" restaurant.
After that, they flew to Cedric's hometown in Paris. Their common love for vintage explains the choice of the wedding theme – '30s, vintage and Paris.
The planner, Maria Camus took care of the organisation of their wedding day in Paris. Olga's dress was self-sufficient, so she decided not to overload it with a complex hairstyle or makeup. A small bouquet from the wedding planner – Maria, complemented it.
After the bride and groom's getting ready, Olga and Cedric had a ride in a vintage blue Mercedes around Paris city center.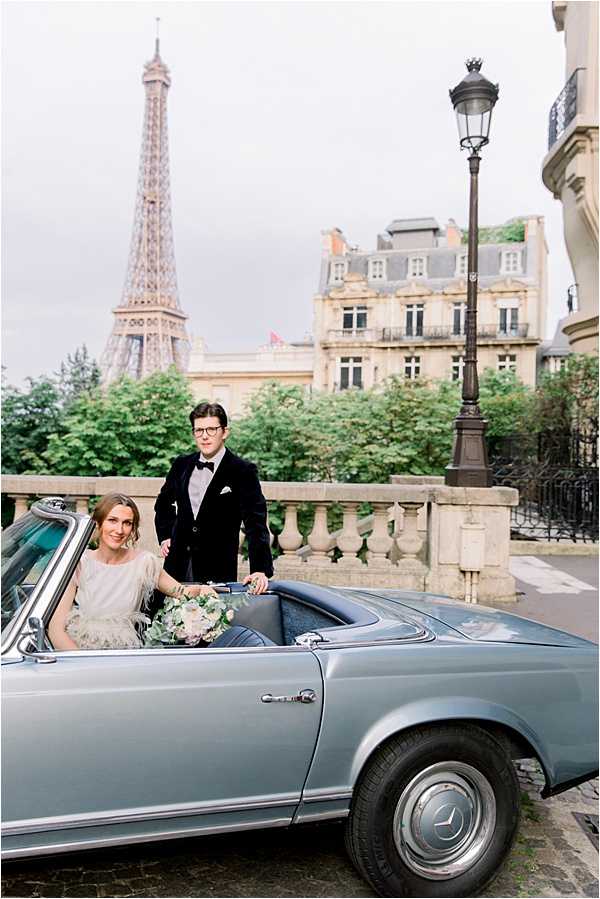 We could not miss the iconic Eiffel Tower for their wedding portraits. I suggested to the couple beautiful and original location, where you can see not only the Iron lady itself, but also beautiful Parisian architecture. After the sunset and the end of the photo shoot, Olga and Cedric had a romantic dinner at "Chez Julien" restaurant. The retro style of the restaurant perfectly matched their wedding style. And it was just a magical evening, just the way they wanted to see it.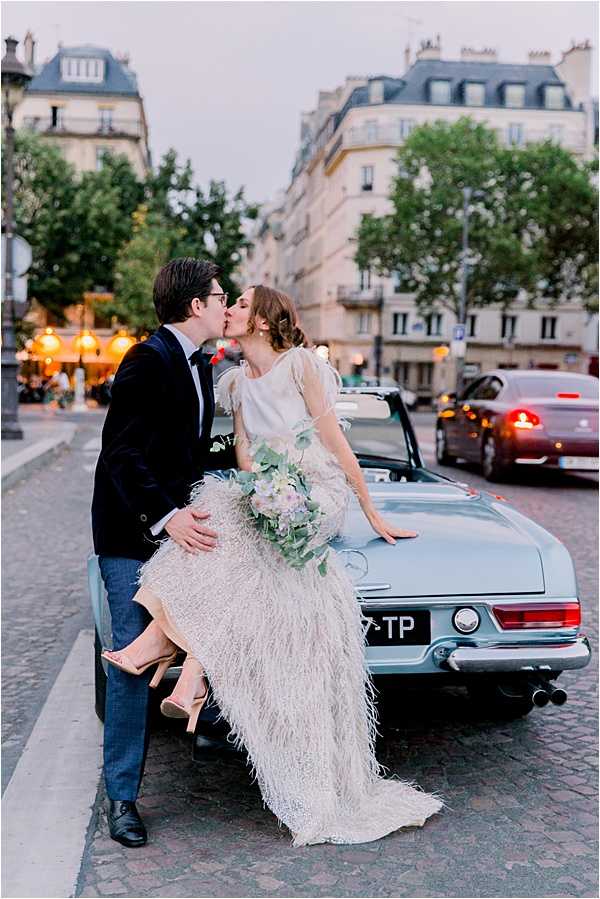 The best part of the day, according to the bride, was the ride in the Mercedes around Paris. It seemed that the world belonged only to the bride and groom! And a photo session during sunset on the Ile St. Louis and the Pont Marie bridge, built by Louis XIII, considered to be the bridge for lovers.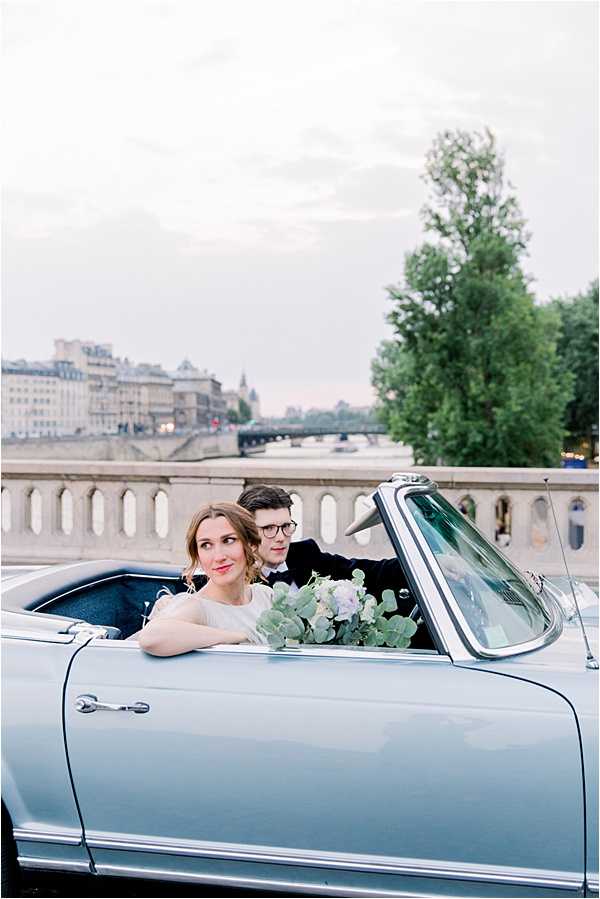 Their advice for newlyweds would be to find vendors who share the same vision of your wedding and trust them. "We are delighted with our photos and very glad that we have chosen Daria. Her work is simply amazing and she is a very nice person to work with!"- says Olga. Also, it is important to be on time if you want to take photos during the golden hour as the sun sets down very quickly and the beautiful light disappears.
Congratulations from all of us at FWS!
Celestina Agostino 2018 bride in Paris Snapshot
Vendor Details:
Photographer: Daria Lorman Photography | Planner: Maria Camus from MC Events France | Dress: Celestina Agostino Paris | Stationery: Lalady Amy Calligraphie | Transport: MB Motors
Check out other Celestina Agostino Paris wedding dress from our other posts here!