Good Morning one and all, I hope everyone is well?  Do please excuse that I have been a little bit quieter since back from some R&R, hubby and I caught a bug, but the room has stopped spinning now, so normally service should be resumed – hurrah!
I am a bit of a soppy romantic, well who wouldn't be writing a wedding blog, and I have a delightful romantic engagement story Parisian engagement shoot.  Photographer Jesselynn Quinn takes us through the shoot: "She's a renowned chef in Jakarta, her French-style dishes and delicate cakes having grazed the pages of many a magazine. He fell in love with her food before realizing that behind each sumptuous meal was the loving handiwork of a beautiful girl. They met over a bowl of noodles at a roadside stall, and through this humble beginning, their romance slowly took off.
Three years later, here they are in Paris, doing their engagement shoot before they are due to get married next year. Since French food played such a major role in their relationship, how apt that Helen and Chris would choose to have their engagement shoot in Paris. Standing amongst the intricately-carved buildings and curled metal balconies, I can see why Paris is known as the city of love. It is almost impossible to come across another city as decadent, with so many spots for couples to stroll down, hand-in-hand…
The beauty of Paris was only over-shadowed by the obvious affection that exists between Helen and Chris. Watching them interact with each other, effortlessly feeding each other bites of Laduree's Saint Honoré Rose-Framboise, I was pulled into their own little world, where all that exist are love and good food. And what more could anyone ask for?"
And adding to the drama the couple changed outfits and locations.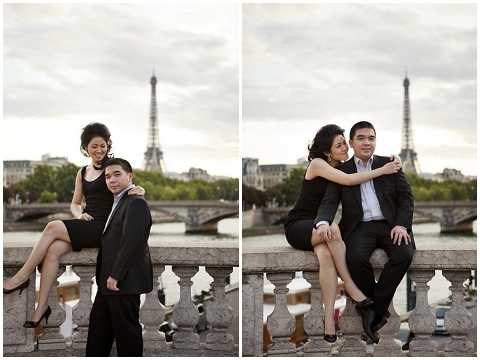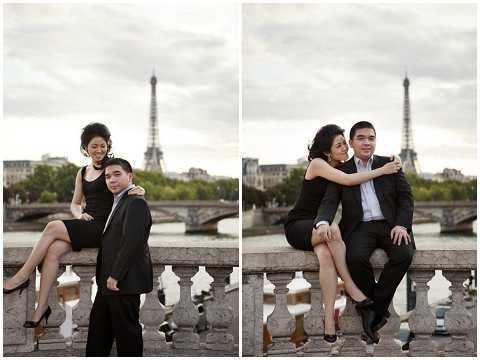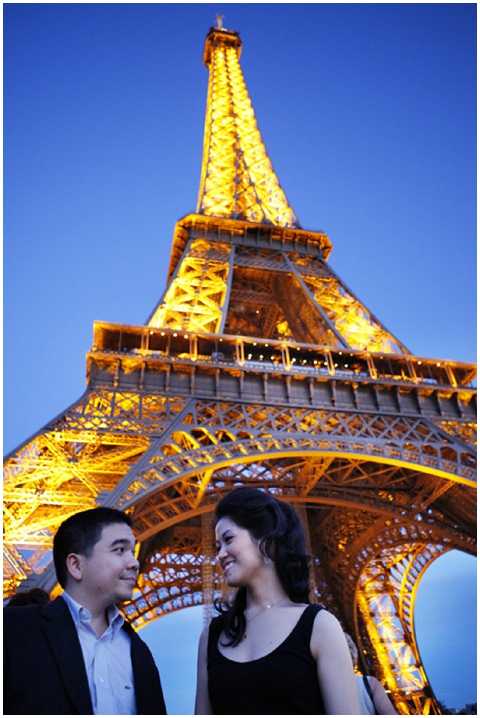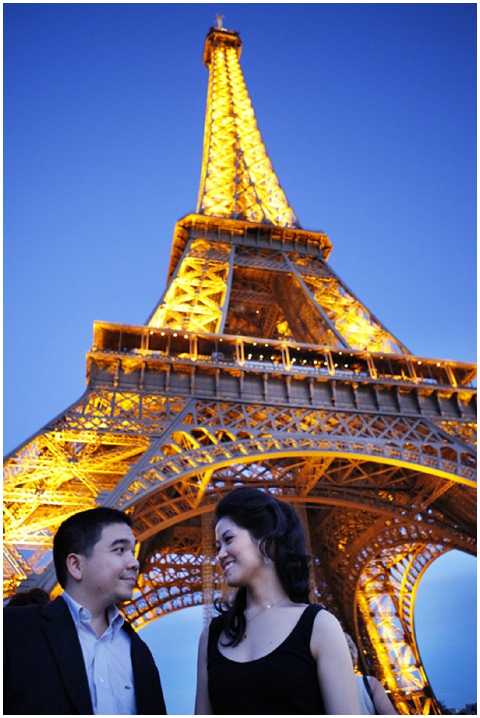 Happy wedding planning to Helen and Chris.
Monique xx