I am always super excited about the start of Festival de Cannes and today is no different!  I know I could have spun today's post into a Cannes Wedding Inspiration post or a wedding venues on the French Riviera post, but for today the blog is being renamed French Style, ie all about the fabulous Cannes Film Festival 2013 with absolutely no references to weddings!
From my laptop position (it is on my bucket list to one day actually be in Cannes for the festival) I am always intrigued to see the stars arrive on the French Riviera especially those that travel with their chic outfits and entourage.  When you see a shot of a celeb at an airport, which is the element that attracts your attention?  For me I am always curious to see what their luggage is like.
Although the celebrations as such start today, Audrey Tautou was the centre of attention on Tuesday. Audrey best know for her role in Amelie is this years Mistress of ceremonies, following in the footsteps of Bérénice Béjo, The Artist actor who took on the role last year.
I love the French actress' style in a cute low key daisy print dress and nude coloured heels as she posed for photographers.
The festivities will start on Wednesday night with the premiere of Baz Luhrmann's latest big screen creation The Great Gatsby starring Leonardo DiCaprio and Carey Mulligan. In support, The Carlton Intercontinental already has Great Gatsby and After Earth posters hanging from the outside of it's magnificent facade.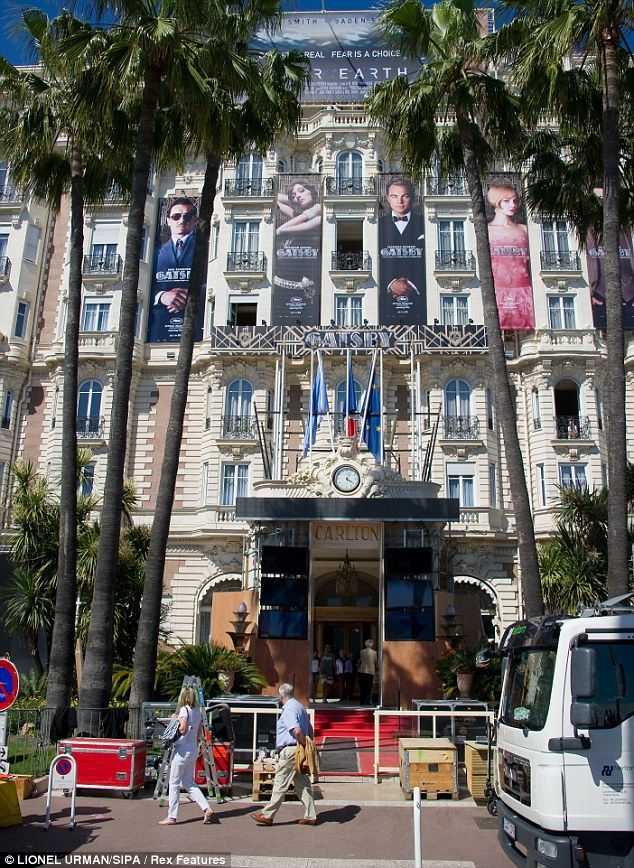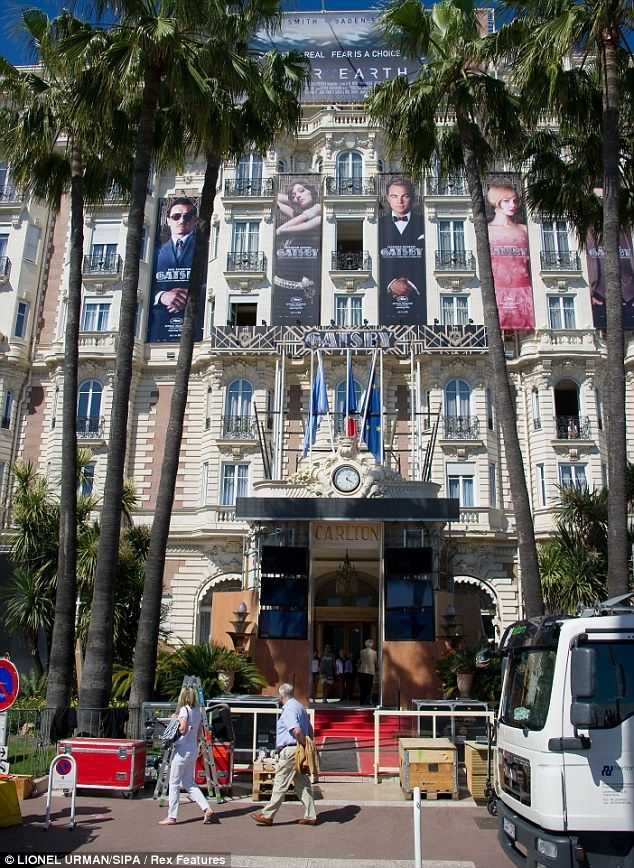 This year Nicole Kidman and film director Ang Lee have been named as jury members, with director
Steven Spielberg
heading up the panel. Films in the running for the coveted Palme D'Or for best picture include The Great Gatsby, Roman Polanksi's French-language film La Venus a la Fourrure as well as the latest film from the Coen brothers, Inside Llewyn Davis.
There you have it, my round up celebrating the start of Cannes Film Festival 2013 and if you follow French Wedding Style on Pinterest be ready for lots more celebrity fashion hot from the red carpet.