So last time we caught up with Belle Bride Cassie she was changing her wedding planning mind and now with 1 year to go until the big day, Cassie shares with us where their wedding planning is PLUS a dramatic hair change!
How about a roll call, who else is getting married in 2014?  Leave a comment on the blog or social media – GO!
*****
Cassie: "What's that you say? It's August? Surely not – that means it's one year until we have this amazing wedding celebration of ours in France and we have not yet found a venue, yet alone planned anything else. But fear not, for in a month's time we shall be en France!
We're off to spend a few days driving in France and checking out a couple of promising-looking venues. The first is very far South, near Toulouse and the other (if we can get in there to have a look!) is in central France. I'm currently trying very hard to plan how we get there and how we get around and have absolutely left it to the last minute, thinking it would be simple.
I had it in my mind that we can just, you know, "pop over" to France, but when I started to look into it, I realised I didn't even know what port we should sail in to, if we get the ferry that is. Will our sat nav work when we're there? How long will the ferry take? Which ferry route is cheapest, if you take into account how far each one is from where we are headed? How much cash should we exchange? What if we get the tunnel? Oh there's so much to think about!
And then when we get to France, we have to drive for about nine hours just to get to the venue and then we can only stay two nights! I'm a little exhausted just thinking about it! Suddenly a year to plan a wedding doesn't feel like a long time at all.
I've been thinking a lot about hair lately, and then about a week ago, I went and did something a little bit crazy. After about ten years of having long, black hair, I decided I wanted a change. I'd been scared of change, but I'm actually a natural blonde and suddenly had a hankering for my old colour. So, I entered the salon with black hair down to the middle of my back and after sitting in a chair for an entire day covered in various bleaches and dyes, I emerged with a light auburn/caramel brown bob. I honestly didn't recognise myself! It took me a while to get used to, but I now really love it!
What it does mean, however, is that all the hairstyles I had picked out are basically useless and I have to start again. Even my makeup needs to change, because my skin colour looks so different next to this new lighter hair. Eventually I am hoping to get back to blonde, though it may take a while and it should be a bit longer again for the wedding. I want my wedding hair to feel quite natural and a bit windswept and not too formal and stuffy. I like braiding, as long as it's a bit "roughed up" if you see what I mean! I do like an updo but only if it's not too structured and an unusual twist would be a bonus for me.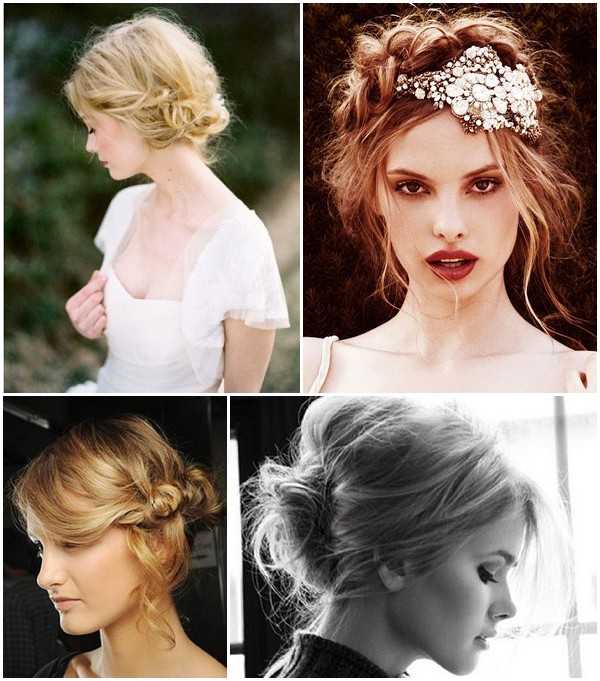 My good friends Kelly and Phil are getting married on the 10th of August and I am a bridesmaid! I've been a bridesmaid a few times in my life, but it was when I was bridesmaid for my friend Kate that I really understood what it meant. Organising a wedding can be a really scary experience and having friends there to support you is so important.
As well as wearing a nice dress, I am also helping out with making decorations and designing the table centre pieces, (having already designed their invitations for them) which has been really good fun. We've been buying up vintage books, vases and fabrics from charity shops, designing library cards and table plans, printing vintage bird illustrations onto fabric and mounting them into embroidery hoops…a DIY wedding takes a lot of commitment! There are so many things you don't even think about until the last minute, so we are still working out how to best lay out the places at the tables and buying in paper pom poms just in case it looks bare!
My own bridesmaids will be two of my oldest friends, Kate and Becky, my niece Aishlinn who is like a little sister to me and my sister-in-law to be, Bethan, whom I feel so lucky to be gaining in my life as she is awesome. I'm sure they will help me out with organising things and I know that they will always be honest with me which, when you are going a little crazy on the details, can be a very valuable thing! I'm also pretty sure that they will stay up printing and cutting random decorative bits and bobs 'til two in the morning if I ask them to and you can't get better than that.
As for what they will wear – I like the idea of mismatched but complementary outfits that show off their individual style. Maybe outfits that are almost the same but slightly customised for each girl? Most of all, I want them to feel good in what they are wearing and to be comfortable.
Helping Kelly with her wedding has made me think about my own and how much detail there is to consider. I guess I had sort of underestimated how much work we will need to do for our wedding and I'm now thinking that I should start buying and making things now to be sure I can get it all done! I'm also a little worried about getting everything to France.
Logistics isn't something you'd need to worry about with a UK wedding, but we have to plan how to get all the decorations there, as well as clothing for a week, a wedding dress, suits, bridesmaids' outfits, glassware, tableware, wine…the list is endless! I can only imagine that we will need to hire a van to take everything there with us.
I'm very much hoping that our trip to France will help us remember why we chose to have our wedding there. Once we see those beautiful rolling hills and stop for our first glass of wine at the chateau, I'm sure we'll know we are doing the right thing. Our next post should be very revealing, as I'll be sure to take plenty of photos and write lots of notes about the venues. Wish us luck!"
*****
It feel's like new TV show 'bridal make overs' love it!  In fact I did the opposite of Cassie and was blonde for our big day 5 years ago, but I am now back to my trademark black, with a few stops of red and brunette in between!