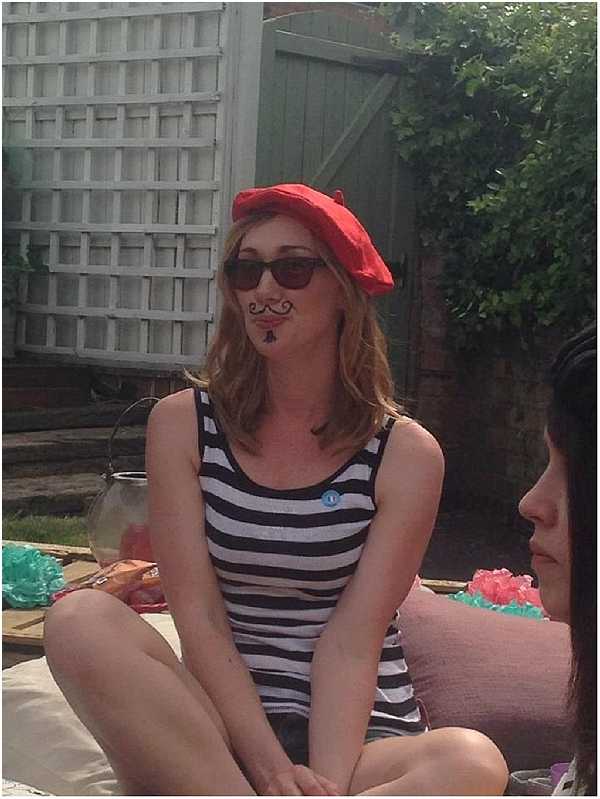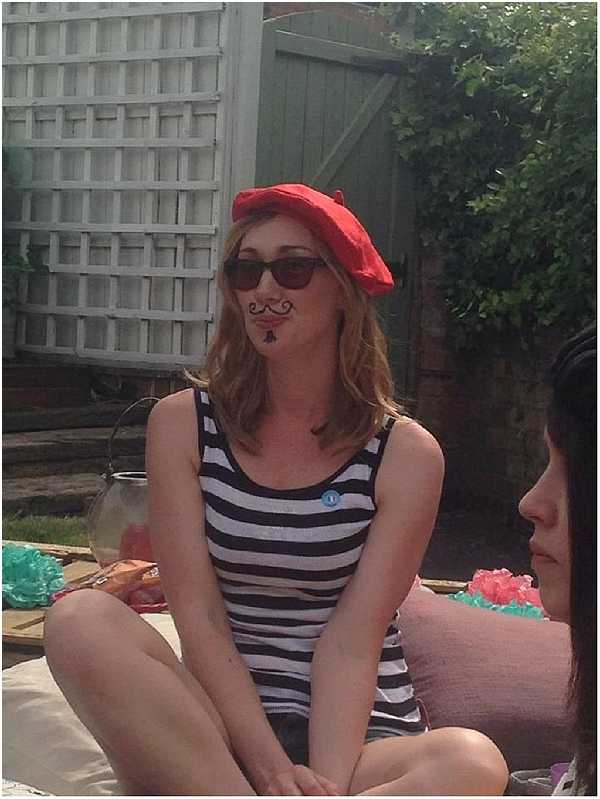 I am super excited and a wondering where the time has gone as it is FWS Belle Bride Cassie's last post before the big day and she heads off to France to get married!
It seems so long ago that I was introducing Cassie to you  with the plans that she has had for the wedding, and following her choosing her wedding venue, booking the fabulous CKB Photography to capture the big day, an engagement shoot in Paris with FWS sponsor Jessica Maida, working through those wedding day doubts and the finally until just before the wedding day.
My Belle Brides really do turn into friends, sharing their journey, providing guidance and resources for their big day.  But fear not, Cassie will be back on the blog after the big day and sharing her wonderful wedding with the readers!
So for one last time as an unmarried lady, over to Cassie: "So, my lovely readers, in less than one month, I will be married to Edward. It is so true that it comes around quick at the end. The last few months have absolutely flown by.
Last weekend was my hen do and I had such a wonderful time. My fabulous chief bridesmaids, Kate and Becky, put on a perfect day and evening of fun for me and I absolutely loved having all my favourite female humans all in one place together. I knew absolutely nothing about it before I arrived. I was ordered to arrive at Kate's house at 2pm, which I did, to find a wonderful garden picnic and all my hens dressed up in French attire! I was then given my outfit for the day, which was a stripy vest and red beret and also a rather fetching moustache, with strict instructions not to remove it!
We drank fizz, ate snacks and chatted in the sunshine and then headed out for the next surprise. Frisbee golf! Set in gorgeous countryside, the course has a number of "holes" and you have to throw your frisbee towards the metal baskets in the fewest throws possible. I love being active and playing games, so it was absolutely perfect (and at times hilarious).
After that, we went for some delicious food at a pub in Leamington and a few rather large gin cocktails, which went down very nicely indeed! The bridesmaids handed out French stickers for good behaviour (and bad behaviour!) which added to the fun.
Then we headed back to Kate's house for the evening, where a Mr and Mrs video was waiting for me! They had filmed Edward answering all the questions and I had to guess what his responses would be. I did okay, but not great! The answers I did get right were spot on though and it was so much fun.
Next the ladies were challenged to make me wedding gowns out of toilet paper. They were split into three teams and had five minutes to create something gorgeous for me. Some of them were actually pretty good!
My hen do was exactly what I wanted – really good fun, laid back and with some outdoor activity. I'm not much of a going out dancing all night kind of person these days, so I was really happy that I got to spend time with everyone and have a chance to talk to them all. The whole thing was fabulous.
It was even more amazing when you consider the fact that the two ladies organising the whole thing are both pregnant. Yes, that's right, two of my four bridesmaids told me very recently that they are expecting! I'm so pleased for them, but it did mean a quick last-minute shop for two dresses that will fit their ever-growing tummies. I found a couple of pretty maternity dresses on ASOS that aren't too far off the right colour and didn't worry about it any more than I had to! They both look lovely in the dress, which is a relief.
In terms of the wedding, most things are now in place. Edward has chosen his outfit and will be sporting a lovely Ted Baker waistcoat, with a shortsleeve white shirt, a coral knitted skinny tie and dark jeans with boots. We wanted him to be comfortable and not too hot, as we will be outside most of the day, so long as the weather holds! His two best men will be similarly attired.
I've had my final dress fitting and that was all great and I've managed to find my jewellery at last (after a long search!). To go with the coral theme, I went for this beautiful tiny pendant necklace from Red Raven Studios on Etsy.
I ordered some gorgeous little wishbone necklaces for the bridesmaids, also from Etsy, by Vivid Design and so I got myself some tiny gold wishbone earrings to go with those.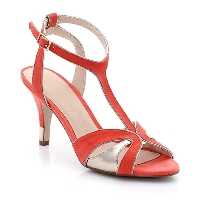 My shoes arrived this week and are from La Redoute. They are so pretty and the heel isn't too big, which was important for me, being almost 6 feet tall and not a regular wearer of heels. Even better, they were in the sale and were less than half price!
My hen do really brought home what is about to happen and it made me so very happy. I have been writing my vows recently and it's been incredibly emotional; so much so that I currently can't read them aloud without crying, which may be an issue! I can't wait to be Ms. Leedham-Lewis and to make my family with Edward (who will be becoming Mr. Leedham-Lewis). Because at the end of the day, after all the purchases, pretty things and wine, that's what it is all about. If you're planning your own wedding, don't forget that. Don't worry when people are telling you what you should and shouldn't be doing, when they question your approach and when they tell you what you are doing isn't "traditional". It doesn't matter one jot. What matters is that your wedding is the sort of day that you and your partner and your friends and family will enjoy and remember.
I would also like to point out that this wedding is costing us around £5,000 in total. If you are careful and if you choose wisely and if you really think about what your priorities are, you don't have to spend a fortune. For me, spending hundreds of pounds on jewellery seemed pointless, as I'm not much of a magpie for shiny things. I don't need a makeup artist, because I prefer it when I do my own anyway.
I don't need my shoes to be expensive and high status, because I would never wear them again. None of these things have to cost a lot to be beautiful together. Just take your time, think about what you really want your day to be like and do lots of research. The best weddings are the ones that are full of love and personality and fun. Spending money doesn't automatically guarantee any of those things.
So, for now I shall say au revoir, or better still, à bientôt – I'll see you all again soon, after the wedding, where I shall fill you all in on what the big day was like: what worked, what didn't and how much wine and cheese we got through. Wish me luck, mes amis!
Cassie x