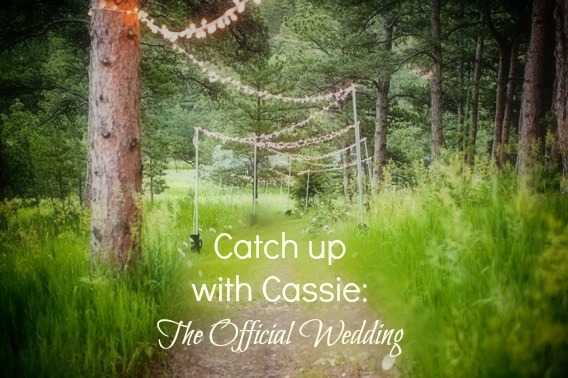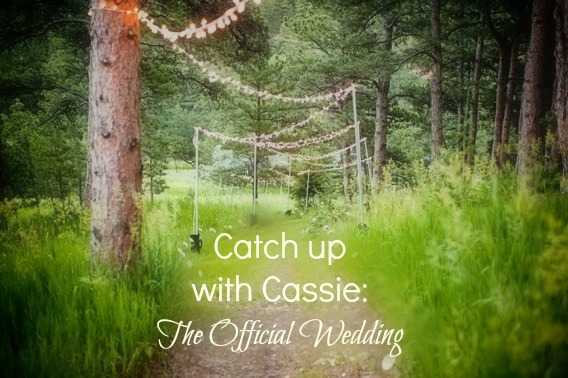 As you might have been reading recently with the coverage of Kim and Kanye's rumoured upcoming wedding in Paris, there are very strict laws on actually legally getting married in France. This means that most destination weddings in France are actually blessings and the official wedding has been carried out before in the couples domestic country.
That is not to say that as such it is not your wedding day, but of course does raise the question of two wedding days.  This is something that real bride Cassie looks into today and the logistics of the official wedding and their wedding day.
*****
Cassie: "If you're getting married in France, the likelihood is that you're not actually getting married in France. Unless you're lucky enough to have lived there for six months or more, the best you can do is have a blessing. This means two things. One: you need to get legally married in England and two: you can do whatever you like for your French ceremony! We thought long and hard about how to approach this. Should our official marriage be before or after our French celebration? Should we have anyone there with us, or should we keep guests for the big event? How "weddingy" should we make the official bit?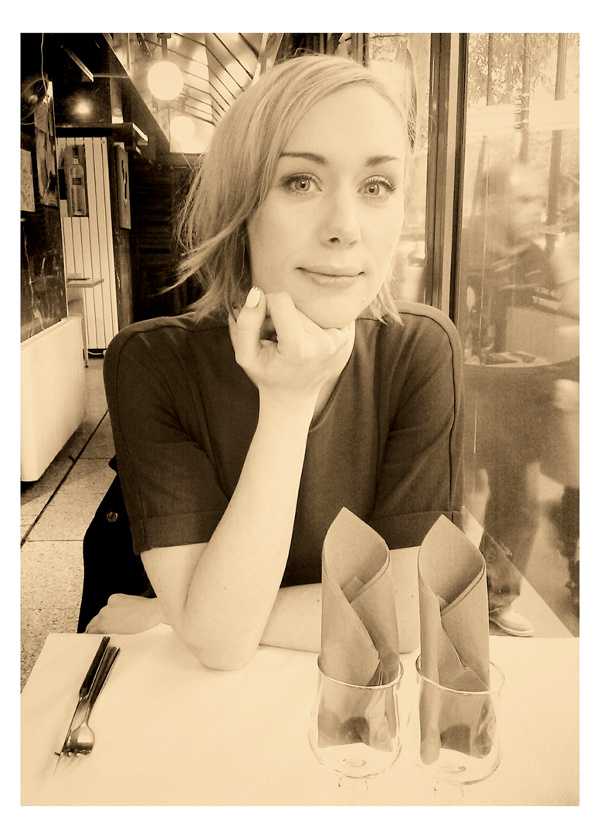 In the end, this is what we decided to do: get married in our local (very small) registry office, but treat it very much as the legal part of our marriage. No guests, only witnesses and save all the special things like readings and vows for the French wedding. We really want our Chateau wedding to feel like our "big day" and we want our guests to see us get married. It will be the first time Ed sees me in a wedding dress, the only time we will declare our love for each other in front of family and friends and we want to make it feel as special as possible.
And so, last week, we went to give notice of our marriage! I was surprisingly nervous and I think Ed was, too. The need for passports and documents made it feel like an interview, which I guess it was in a way. I think we passed (despite the fact that it took Ed six tries to get my birthday right!) and our marriage is now booked in for August 1st, exactly a week before our French ceremony. My older brother will be my witness. Ed is yet to choose his! We'll travel to France two days later.
That still leaves us with our French ceremony and some dilemmas. Our budget doesn't stretch to hiring a professional celebrant, so it will be a very self made event. This gives us a lot of freedom, but with that comes choice, which makes it harder to decide what we want! Our ceremony will take place in the woodland that surrounds the Chateau.
As we are both atheist, it will be non-religious, but we like the idea of having friends and families doing readings for us, which might be poems or quotes from books. Originally, we liked hand-fasting ceremonies. The symbology of binding ourselves together appealed to us and I liked the fact that it involves your guests in your union.
But the hardest thing to decide is who oversees the whole thing. We need someone who is confident speaking in public, can give the occasion some gravitas and some heart and maybe a little humour. It's difficult to choose, but we really need to get on with it, so that we can give this person (or persons) time to prepare!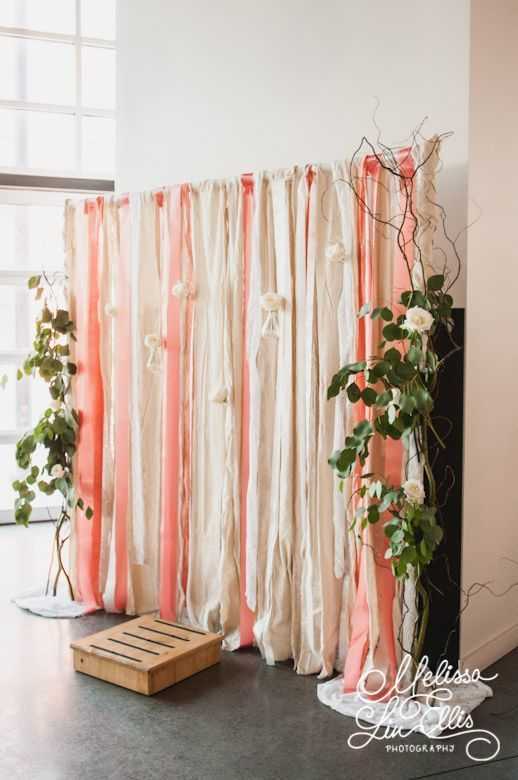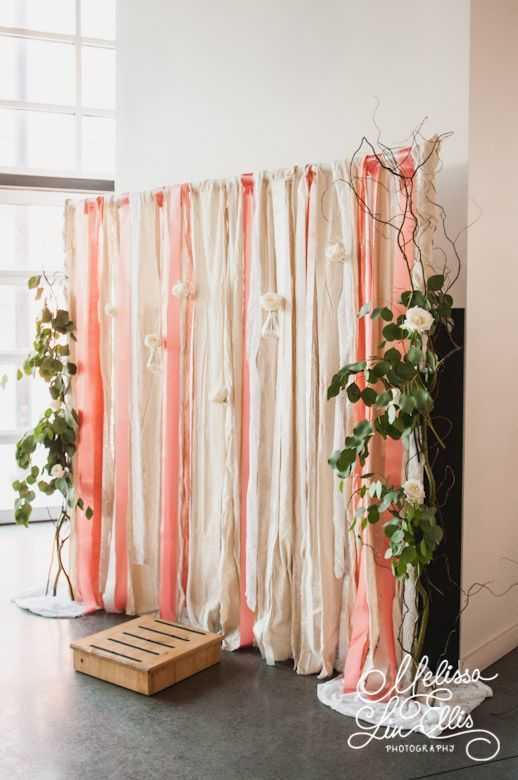 Source: Hand Maker of Things
We are also going to make a pretty backdrop such as the one above to hang amongst the trees and create a setting for our woodland ceremony.
I'd really love to hear from other brides who have had unique ceremonies like this. What did you decide to do? How did you make your ceremony special?"
Don't forget you can catch up with FWS Belle Brides Cassie and fellow Hollie C , Belle Bride Fiona and Belle Bride Cyndie and you can find all the Belle Brides past and present here.