August is whizzing by and it's time to catch up with FWS Belle Bride Victoria as she discusses what type of ceremony they are planning, a religious or non religious ceremony.  If you are planning your wedding in France, do stop by and leave a comment below as to what type of ceremony your are planning or head on over to our Facebook Page to continue the discussion.
Victoria: "Hi everyone,
Once again I am so delighted to share with you this post. My best friend decided to surprise me and visited me for three weeks from France. You are probably wondering where is the link with this post : my best friend is the dear person who is going to marry us in 10 months – I am so excited about it !
Source: Pinterest
His surprise was the perfect occasion to talk about what we wanted for the ceremony. Right after picking the wedding date we chose to have a non religious ceremony for many reasons, the biggest being that my fiancé and most of our guests were not religious – at all.
I wanted a garden ceremony with a benediction but unfortunately you have to know that in France priest are not allowed to celebrate outside of a church or a chapel. Also as we live in Halifax we would not be able to attend the preparation appointments with the priest so we decided to make up our own ceremony.
Source: Pinterest
It is a bit scary as we are not sure of what we should include during the ceremony. Going step by step, again, is very helpful. Starting with what we don't want is also very helpful. For example we agreed about the length, not more than 45 min – including arrival and departure – ideally 30 minutes.
We don't want too many people to participate and really keep this an intimate moment, probably just our parents, best men, maid of honor, us and our officiant. We decided to leave him carte blanche to create our ceremony. He is a theatre director and a writer, he has known us since we have been together and we really want to keep a part a surprise for our big day. We are lucky to have musician friends who offered to play music during the ceremony and the cocktail.
Source: Nazca
I am also very excited because we booked our tickets to have Christmas in France and we will visit our wedding venue for the first time. We have just seen pictures so I am really looking forward to this day to start planning the decoration. For the ceremony we will buy an arch and cover it with white flowers and greens.
If the weather is nice we would like to have it in the front garden with big white balloons as a path. We are so delighted because the venue has two garden and the front one has a very old stone wall covered with ivy – so charming.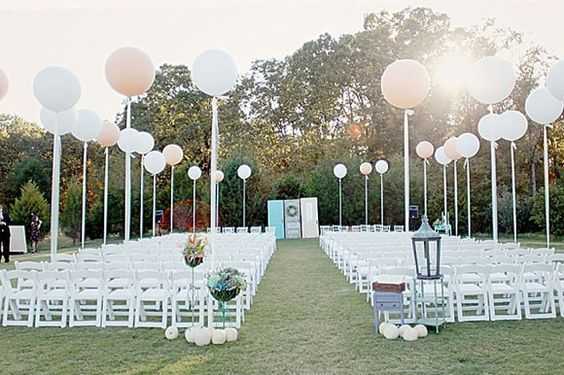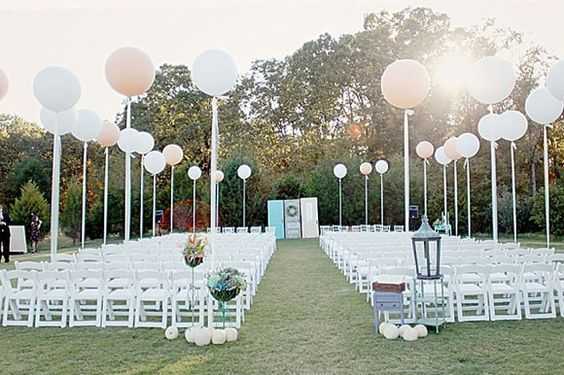 Source: Pinterest
If you have any advise about civil ceremony I would love to read about it, don't hesitate to share your experience, past or present.
Have a wonderful month of August and enjoy the sun."
If you are looking for a non religious celebrant you can find a list over on the French Wedding Directory here.
Victoria's Wedding Vendors so far:
Reception Venue: Domaine du bois Saint Mard
Photography:  Ricardo Vieira
Videographer:  Julia Swell
Band:  Nazca
DJ:  Gystere
Flowers:  La Fontaine Fleurie
Bridesmaids and Maid of honor skirt: Bayi de Souza
Gluten free wedding cake: Helmut Newcake
If you are looking for ideas and inspiration on planning your wedding in France, don't forget you can catch up with Belle Bride Victoria and you can find all the Belle Brides past and present here.
Save
Save
Save
Save