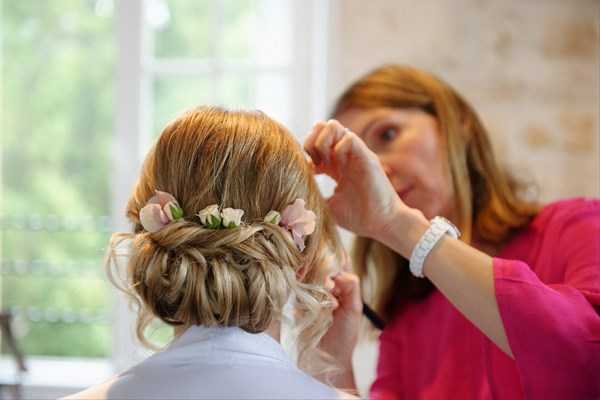 Happy Friday lovely FWS readers – we hope that you've had a fantastic week? On the blog today we have resident Hair and Make up expert Carey Hawkins who is here to provide some tips on bridal make up for mature skin.
So to round off this week with a bit of pampering, we'll now pass you over to Carey…
There has been a lot of discussion in the beauty industry recently about ageism.  Even the word 'anti-ageing' points towards something you should stop, not embrace.  Women over 50 spend the most money on beauty and cosmetics but are not fairly represented in advertising for example.
With naturally beautiful women like Helen Mirren, Isabella Rossellini and the original supermodels (Christy Turlington and Cindy Crawford) representing the 40+ age group, there are so many women looking better in their 40's, 50's and beyond than ever before.
Even the average ages of my clients have changed in 10 years from 30 to 35 years, so Bridal make up must evolve too.  So, whether you are 35 or 70, Mother of the Bride or Grandma of the Groom, here is some great advice to your make up looking fabulous at any age.
So, can you wear the same make up you did when you were 20?  Not for a wedding, sadly no.  But you can start with great skin.  All make up artists need to have a great canvas to work with so putting in some effort to up your skincare routine will reap rewards.  Try switching your cleansing wipes or wash off cleanser for balm or cream cleansers avoiding water.  A good exfoliator used a couple of times a week is a great investment and if your skin still feels dry, try layering a facial oil either under your moisturiser or patted on top to create a plumpness to the skin. I love 'The Ordinary Rosehip Oil'
Now you need a good primer. Look for a plumping/glowy primer (nothing matte unless you have an oily T Zone).  These are life savers for mature skin and help the make up to last all day (even through a hot flush!).  Youngs skin cells lie flat and reflect light off the face and a primer will help to mimic this.  Becca's 'Backlight Priming Filter' is beautiful.
Blush is my next magic ingredient.  Older skins have less colour and can look sallow.  Also, you can suffer with redness and blotchiness (rosacea) which will only be aggravated by the heat and nerves.  To bring a sallow/tired skin to life opt for a 'coral/peach' blush, which suits nearly every skin tone.   If you suffer more with redness avoid any pink shades in your make up, as this will just highlight it.  Instead stick to a glowy (not sparkly) bronzer which will mask any redness.
A good eyeliner used close to the lashes and blended softly (steer away from harsh blacks or liquid liners) will make your eyes look bright and big.  Also using my favourite individual eyelashes (not semi-permanent ones!) will make the lash line look thicker and open the eye beautifully for your photos.  If you are applying these yourself practice a few times first but best to leave to the professionals for the day.
For your lips stick to neutral tones (very soft pinks or even a coral).  Use a lipliner of the same tone and top in the centre of the bottom lip with some lip gloss to add some plumpness.
Lastly some advice for during the actual day of the wedding, especially if it is warm or you suffer from hot flushes.  Firstly (silly I know) but stay out of the sun/heat!  Keep some blotting papers to hand to absorb any oil or sweat.  Maybe wear your hair up and opt for cotton-based dresses and underwear.  Avoid full hats and maybe try an open fascinator instead.  Old fashioned cologne can be a life saver if you are stuck in a church.
4711 do little towelettes that you can put on the back of your neck and wrists to cool the whole body down or if you can get to a sink run cold water over your wrist pulse points for a few minutes.
Top Image Credit: David Page Photography
Carey Hawkins is an experienced freelance make up artist and hairstylist (and yoga teacher!), specialising in Weddings based in France. Carey is also a regular contributor to FWS.
For more information visit: www.careyhawkinsmakeup.com